Stewart Lines will drive a current-specification British Touring Car Championship car in the Touring Car Trophy at Donington Park in a potential precursor to a BTCC return for Maximum Motorsport.
Lines, who operates the new-for-2019 Touring Car Trophy and the Volkswagen Racing Cup, has competed in the series already, having raced in the last two races at Brands Hatch in a TCR-spec Seat Cupra Leon.
The Touring Car Trophy is a club series that combines BTCC-spec cars - both older generation cars that are equipped with GPRM parts and newer cars which use RML-derived parts - as well as machinery from the TCR UK series.
After starting his BTCC career in 2015 in a Toyota Avensis, the 56-year-old ran in the BTCC with his own Maximum Motorsport team in '16 in a Ford Focus and returned for the latter part of '17 at the wheel of the same car.
Lines will now race the Astra this weekend, which has been driven in the BTCC in 2019 by Rob Collard, and it will be overseen by Power Maxed Racing.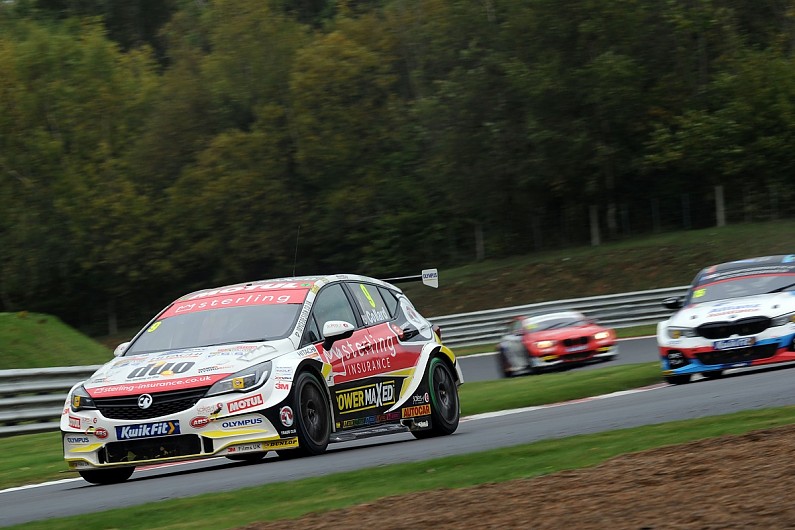 "I know the guys from Power Maxed rally well, because PMR runs cars in the VW Cup," explained Lines.
"Also, I share a corporate box at Aston Villa with PMR boss Adam Weaver.
"The TCR cars are good, but there is more challenge with a BTCC car and I wanted to try the latest-spec of cars, so this ties up nicely.
"It is after the BTCC season has finished so there is less pressure on the team and it will give me a real insight.
"We are always looking at the BTCC and if we could come back with Maximum Motorsport, that would be great. I would want to run a younger driver and start to build something for the future.
"We are looking at options at the moment, and it would sit well with the championships I operate - it would offer graduation for some young talent that we have out there."
While the Touring Car Trophy itself does not run for points, a trophy will be given to the most successful driver, which is Henry Neal, the 24-year-old son of three-time BTCC champion Matt.
The TCR UK competition will also be decided at Donington Park between James Turkington (Ciceley Motorsport Seat Cupra Leon), the younger brother of reigning BTCC champion Colin, and Lewis Kent (Hyundai i30).