British Touring Car Championship team Excelr8 Motorsport held "serious discussions" with Mini about building a Clubman for the series, but it was too short to meet the regulations.
The team made its debut in the BTCC this season, running two MG6 GTs for drivers Rob Smith and Sam Osborne (pictured below).
Excelr8 has previously fielded cars in the Mini Challenge UK series, a championship co-owned by the team's co-founder Justina Williams.
Although Mini UK no longer financially supports the Challenge, Williams said an ongoing relationship with the marque had led to discussions about developing a new BTCC car.
She told Autosport: "The John Cooper Works [Clubman estate] is 15mm too short [for the BTCC].
"That was our preferred option but it won't fit as a touring car.
"We did have serious discussions, but unfortunately it doesn't meet the regulations.
"The Countryman [large hatchback] does, but I don't think it'll work."
The current Next Generation Touring Car regulations require a minimum length of 4400mm, but the Clubman is actually only 4266mm in length.
It is not the first time a car has fallen short of meeting the BTCC's size guidelines.
Back in 2010, rumours about the introduction of the Abarth Grande Punto in to the BTCC were quashed by series chief executive Alan Gow, who said the car was "simply not 'Grande' enough" to fit.
Williams added that a fluid relationship with Mini meant that Excelr8 could build a touring car using the platform from another manufacturer.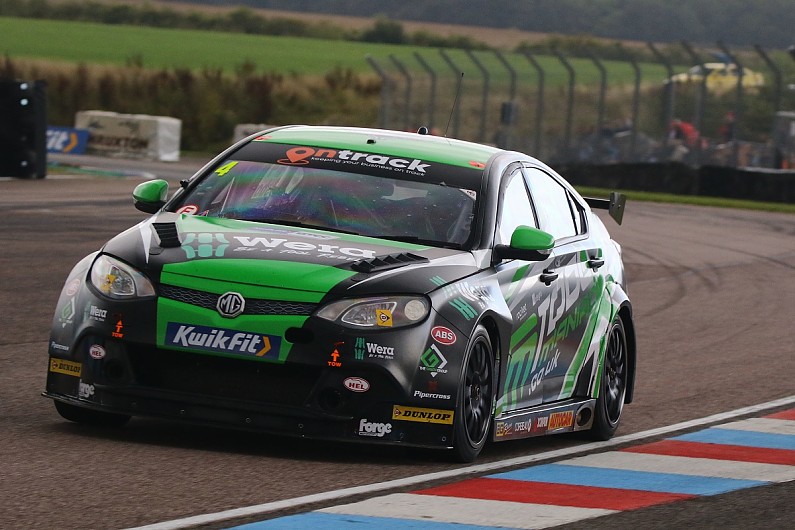 "Mini understand that we need to run a business so if we need to go a different route [then we will]," she said.
"There's a relationship there, it's just how we can both benefit from it.
"It's not that [Mini] aren't supportive. They've had a profit warning so they have to be a little bit careful.
"I think there is a very good chance we'll do some work with them again."
Williams stressed that the team was in a position to build and develop its own touring car, despite being new to the BTCC.
It is also planned that drivers Smith and Osborne will be retained for next season, with the latter scoring the team's only points finish so far in the final race at Snetterton.
The Mini Challenge UK series will join the BTCC's supporting TOCA package for the 2020 season in place of the Renault UK Clio Cup, but it will remain without Mini financial support.