British Touring Car Championship rookie Mark Blundell says that he is perplexed by some of the driving standards in the series.
The ex-Formula 1 driver has scored only two points in the opening six races in the Trade Price Cars Racing Audi S3 by finishing 14th in the first race of 2019 at Brands Hatch in early April.
He was involved in a collision with Sam Osborne on the opening lap of the second race at Donington Park and he was found to be at fault, earning an official reprimand and two points on his race licence.
WSR BMW 330i M Sport driver Andrew Jordan had been hospitalised after a lap-one crash in the opener and was also vociferous about some of the racing standards in the 2019 BTCC season.
Blundell said: "I am slightly confused about the sort of attitudes I have experienced this season from some of the other racers.
"Every driver seems to think they have about 10 seconds to get an overtake done and there is an element of desperation. It is almost like it is inbred in some drivers.
"There is enough depth of talent in the field not to make it a crash-fest," added the 52-year-old.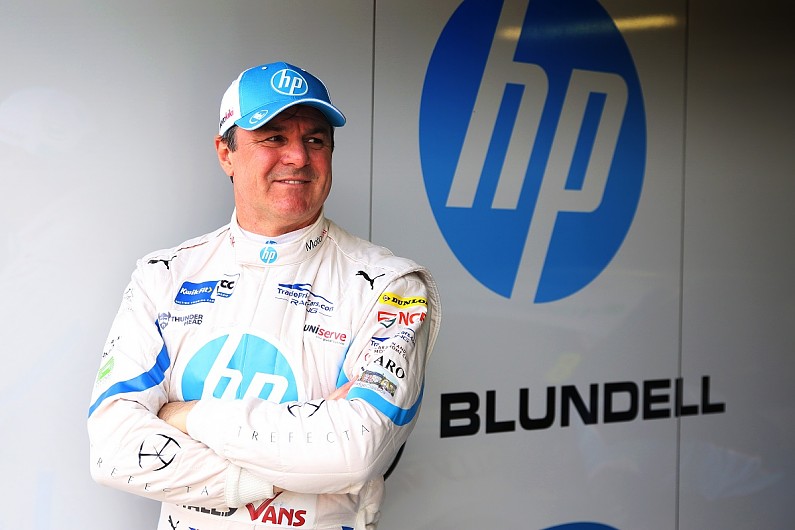 "Drivers seem to be more concerned about defending a position than working and looking ahead. There is a bigger picture at play, and some need to realise that.
"It can't all be done on every corner - you have to think about the race as a whole, rather than merely corner by corner.
"I will hold my hand up when I have done something wrong, but I just think that some of the attitudes need thinking about.
"Some of the drivers out there are missing the point at the moment, but I guess it is all part of my learning process in the BTCC."
Blundell's next outing in the BTCC will be at Thruxton, which he has not raced at since he was contesting Formula Ford 2000 in 1986.