Tommy Sopwith, who died recently aged 86, was the man who famously lost the inaugural British Touring Car Championship in a shootout with Jack Sears.
Sopwith was the son of aviation pioneer Sir Thomas Sopwith, who was involved in the early days of Brooklands - Britain's first purpose-built racing circuit.
Tommy began competing in 1953 with a Jaguar XK120 before building his own sports-racer, the Sphinx, based on an Allard J2R. He also founded the Equipe Endeavour team, which went on to score successes in touring car and sportscar racing.
After wins in the Sphinx and Cooper machinery, Sopwith switched to saloon car racing. He quickly became one of the leading Jaguar exponents, and was the dominant driver in the inaugural season of the BTCC, then known as the British Saloon Car Championship.
Despite taking eight overall wins, Sopwith ended the 1958 season tied on points with Class C benchmark Sears. A shootout with two Riley One-Point-Fives was arranged at Brands Hatch, and Sopwith narrowly lost the two-part contest on aggregate.
Sopwith then retired from driving at the end of the year, but remained one of Britain's key motorsport figures through Equipe Endeavour.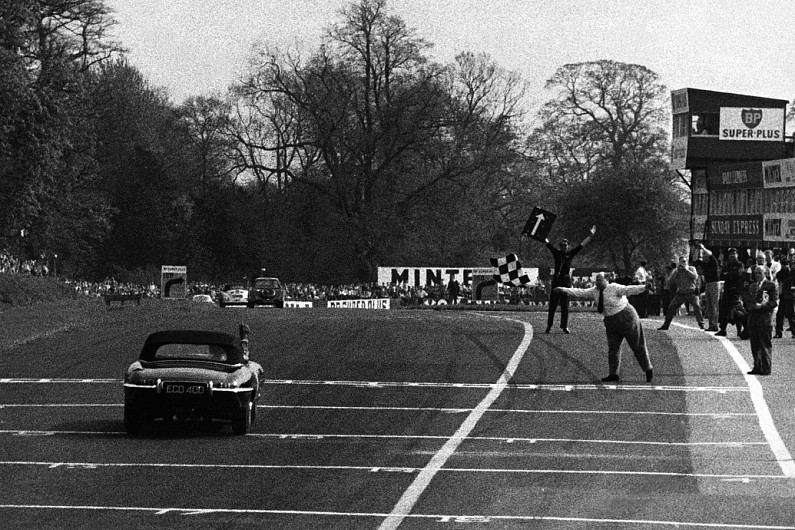 He ran future Formula 1 world champion Graham Hill, who took the team's Jaguar E-type to victory on the model's competition debut at Oulton Park in 1961 (pictured above).
Sopwith later pursued his interest in offshore power boat racing and was one of the instigators and organisers of the 1968 London-Sydney Marathon. He also became a director and chairman of the British Racing Drivers' Club in 1993.