Six years after his first victory in the series, Gordon Shedden can finally call himself the British Touring Car champion. In what was a mixed year for all the major contenders, Shedden used the new Honda Civic's superb chassis to great effect and clinched the title with a race to spare at the Brands Hatch finale.
In the first year of the NGTC regulations taking prominence over the older S2000 machines, the works Honda and MG squads both produced race-winning cars. The championship fight thus boiled down - unsurprisingly - to a fight between Shedden and multiple champions Matt Neal and Jason Plato.
As ever there was controversy, both on and off the track. The BTCC's new turbo-boost-equalisation measures, which used a rolling two-race average of best lap times to set each model's maximum boost limit, did not prove popular. Not only did it confuse the competitive order on more than one occasion, it also contributed to several clashes as drivers found themselves higher up the order than they might otherwise have been.
Nevertheless, the right man won in the end. With eight victories and a clean title decider, Shedden, who came so close in 2011, was a deserving champion. And the BTCC got the bonus of a new name on the trophy.
HOW IT WAS WON
Rarely has a champion had to face quite such a series of setbacks as Shedden did in 2012. Electrical gremlins at the Brands opener, plus disqualification from the third race for work being done on the car during a red flag, meant he left Kent 41 points behind leader Plato.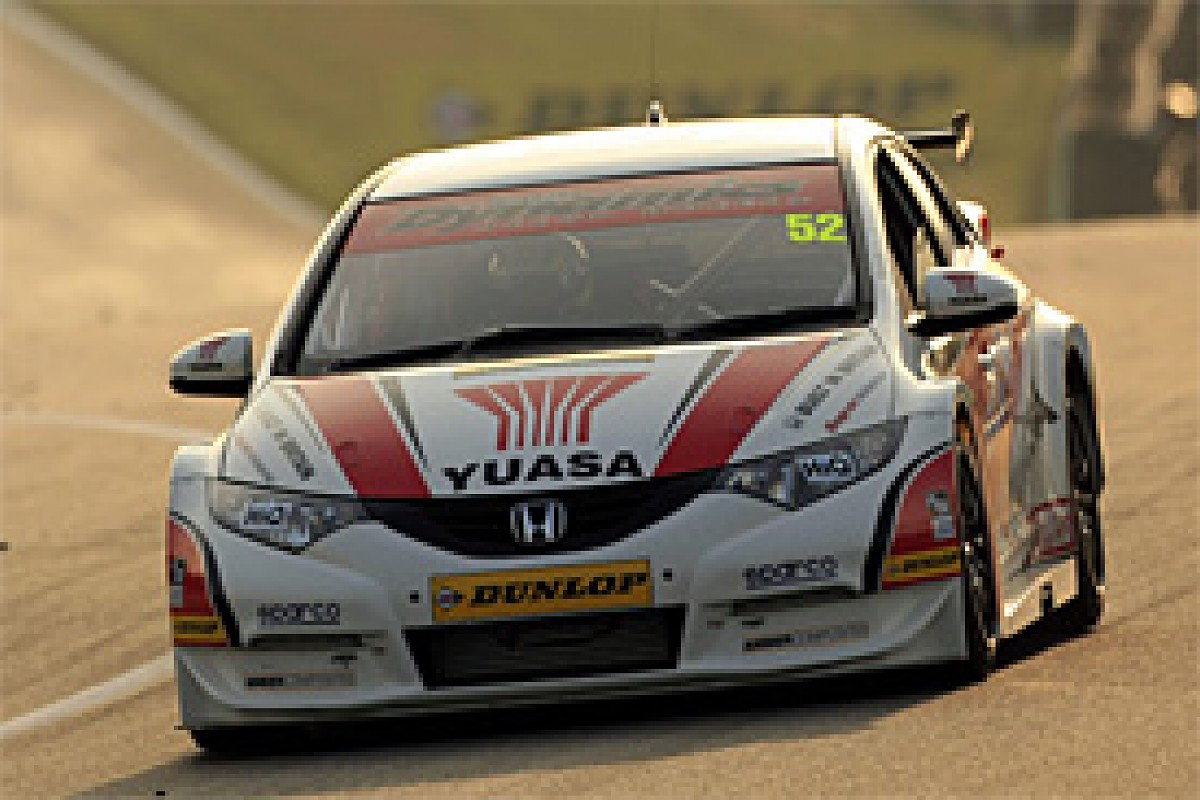 Shedden's season started poorly at Brands © LAT
Each time, Shedden bounced back from disasters not of his making and scored as many points as possible, managing to avoid the contact his rivals occasionally succumbed to.
Then, at Rockingham, he had the closest to what you may call good luck as he ever had during the year. On a day when Plato's MG looked unstoppable in the dry, the heavens opened and Shedden scored two more wins - and made the best slide catch of the season on the Turn 1 banking.
With the Hondas on minimum boost, the Silverstone National circuit was always going to be tough and Shedden qualified 19th. But he plugged away on race day and scored two sevenths and a sixth to head to the finale at Brands with a crucial buffer.
Key to his season was the pace in the wet; half his wins came in such conditions, as did six of his eight fastest laps. Shedden tended to have a small edge over team-mate Neal, in the races if not in qualifying, and the duo continued to work well together right up to the end.
For his part, Neal could also point to some ill fortune. He had engine or brake problems at Donington, Croft and Knockhill, and also had to cope with a hand injury from a road accident that hindered him for the last three meetings. Then there was the infamous clash with arch rival Plato at Snetterton, in which both men lost out.
Nevertheless, Neal was still very much in the hunt until Silverstone, where an incredible sequence of wastegate problem-clash-fire-clash meant he scored no points. He thus went to Brands expecting to help Shedden as much as fight for the title himself. He didn't put a foot wrong on his way to winning race one and he did well to pip Plato to the runner-up spot in the table.
Plato was the only man who could realistically have stopped the Honda steamroller and scored a sensational win at the Brands opener with the untested MG6.
Being the main focus of the Triple Eight-run team was one of Plato's advantages, Andy Neate rarely getting near the pace. If Plato had a bad weekend, the MG6 was likely to get a bit more boost through the equalisation rules, a helping hand Honda did not enjoy; the likelihood of Shedden, Neal and Eurotech driver Andrew Jordan all having a poor weekend at the same time was remote.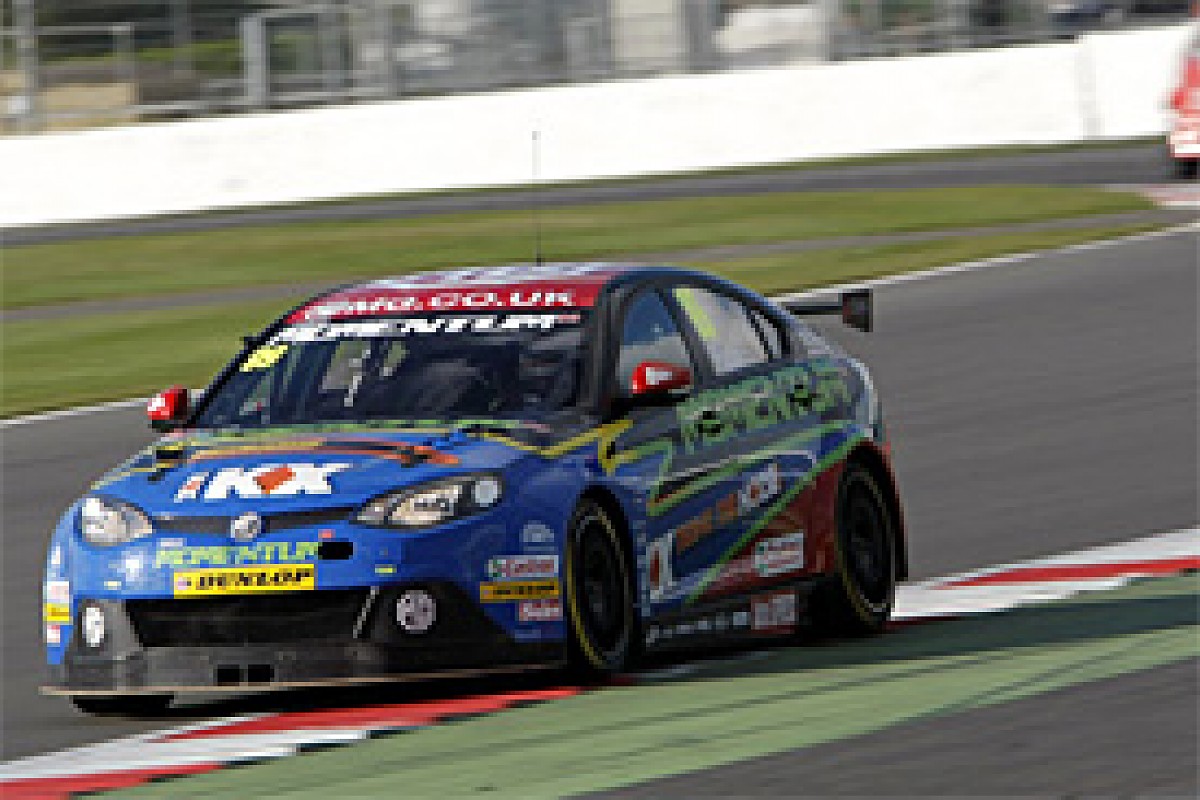 Plato's MG got quicker as the season progressed © LAT
The MG also got quicker and quicker in the dry, even though it remained a handful. Plato somehow grabbed five pole positions and six wins, but there were some major setbacks.
As well as a few errors - unnecessary contact at Brands Indy (with Dave Newsham) and Donington (Rob Collard) - and being the victim of moves at Snetterton (Neal) and Knockhill (Aron Smith), Plato had his fair share of NGTC spec-part-related issues. Pole at Oulton was wasted by a subframe failure, he had electrical problems at Croft, engine issues at Knockhill, and lost a win at Silverstone with another electrical gremlin.
The final factor that ended his chances, however, was the MG's hatred of the wet. The team never got on top of the car when things got slippery and Plato knew that rain at Brands, where he struggled to two eighths and a fifth, would effectively kill his title hopes. And it did.
STANDOUT PERFORMERS
Rob Collard, Andrew Jordan and Mat Jackson were the best of the rest and each had their starring moments.
The newly-turbocharged WSR BMWs were formidable and Collard was one of the most consistent performers, his run of 15 points finishes only being ended by engine trouble at Snetterton. Although Collard won the first race of the year, the BMWs struggled with tyre wear early in the season thanks to the new weight distribution and torque of the turbos. Once sorted, the cars flew and Collard and team-mate Tom Onslow-Cole dominated at Knockhill.
Collard generally had the edge over TO-C, despite the younger man scoring a pole and taking more fastest laps, and his starts were something to behold throughout the season.
It wasn't Collard who took the Independents' title, though. That honour fell to Jordan and his Eurotech-run NGTC Civic. With the same kit as the works team, Jordan was another to appear near the front more often than not. His pole at Thruxton was superb, but was squandered with a crash at the start of race one. He also made an error while leading at Rockingham and probably should have added to his sole Snetterton win.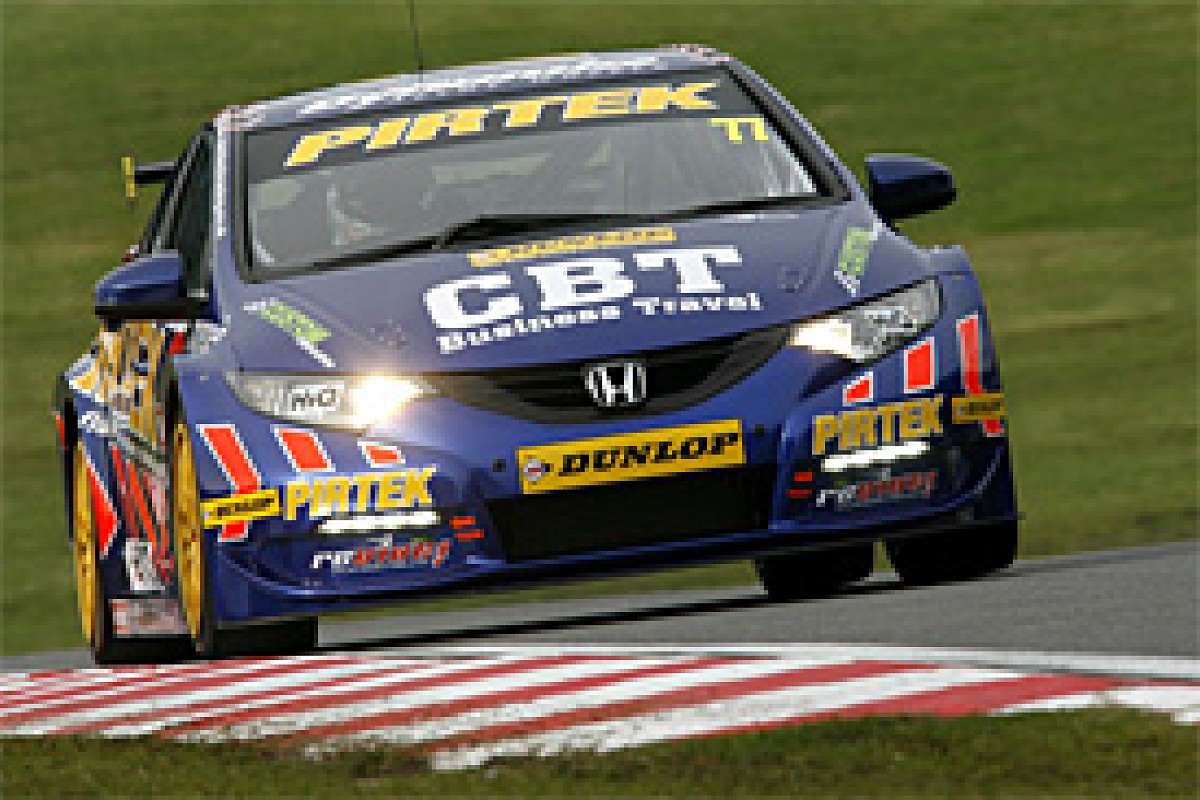 Jordan secured the Independents' title © LAT
Jackson was brilliant at Donington and Thruxton before switching his attention to Motorbase's new NGTC Focus. His victory at Silverstone, albeit aided by a healthy straightline speed advantage, meant he was the only driver to win races in both S2000 and NGTC machinery in 2012, and was a demonstration of intent for next season.
Dave Newsham took a surprise pole at the Brands opener with one of ES Racing's ex-Triple Eight Vauxhall Vectras and showed he knows how to win a race with two reversed- grid successes.
Frank Wrathall's pace (especially in the wet) was not rewarded until the finale, when he claimed his first BTCC win after various reliability problems and clashes. Aron Smith came on in leaps and bounds and thoroughly deserved his Brands GP race victory.
Dan Welch (Proton) and Rob Austin (Audi) also showed flashes of pace when budgetary restraints and bad luck weren't getting in the way.
SOMETHING TO REMEMBER
Shedden, pretty much any time it rained. Plato, in most qualifying sessions. The MG driver's storm through the field in race three at Donington was also great to watch until he hit Shedden on the last lap.
The Neal-Plato battle in race two at Brands Indy was also one of their better encounters and was a good way to start the Honda-MG NGTC contest, while TO-C's pole at the finale even impressed WSR team boss Dick Bennetts...
SOMETHING TO FORGET
Some of the driving standards were woeful at times, the paddock sometimes looking more like a scene from stock- car racing.
More than that, the boost-equalisation arguments were a nightmare. The flow tests done before the start of the season, which showed what boost level each engine had to run to produce the same power, made sense. But the rolling changes - based on lap time - didn't, and merely served to penalise good chassis, drivers and teams.
All agreed to the rule before 2012 and it can only be hoped all agree to get rid of it for next year.
WHERE NEXT?
NGTC is now here to stay. It's not as cheap as first hoped and some of the parts were still causing problems after two seasons of competition. Not all teams have been able to commit to the new machines, so grid sizes are a concern, but with Team Dynamics' and Eurotech's Civics, Triple Eight's MG and the Ford Focus of Motorbase, there should be some good quality at the front.