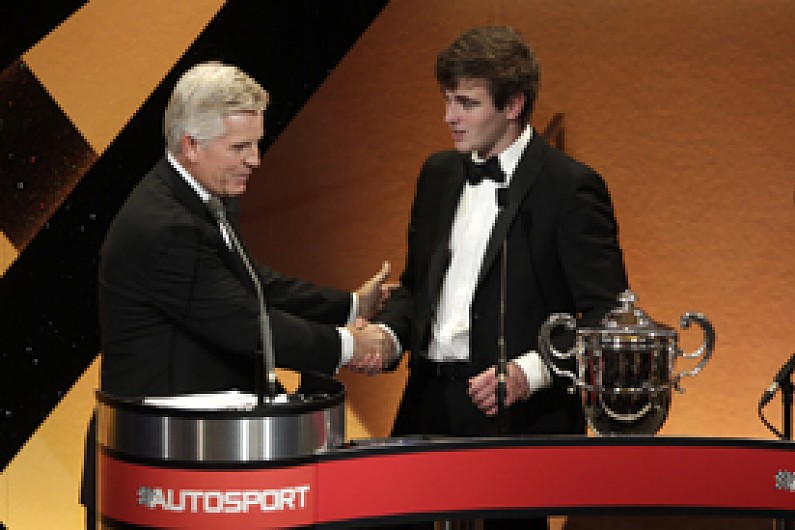 You would be hard pressed to find any 19-year-olds who have packed more peaks and troughs into their life than the winner of the 2011 McLaren AUTOSPORT BRDC Award.
Now Sheffield's Oliver Rowland is the talk of the British motorsport scene, thanks to a blistering run of late-season form that provided him with the runner-up spot in the Formula Renault UK Championship, title victory in the Formula Renault Finals Series - and culminated in his being crowned our 23rd Award winner.
Rowland, whose father was a motorcycle racer and whose grandfather rallied, was the golden boy of British karting, winning not just in the UK but on the World Cup scene.
He enjoyed much of his success with the Zip Kart operation of the late Martin Hines, and was signed by the mighty McLaren to its Driver Development programme from 2007-2010.
There was tragedy in 2010 when Dave Rowland, Oliver's father, suddenly died. Hines took Rowland under his wing, becoming like a father figure. He sorted out many of the young starlet's personal affairs and installed him at his Grand Prix Racewear shop at Silverstone, with Rowland also playing an active part in the operation of the Zip Kart Cadet team.
At the same time, Rowland was given a berth by the Racing Steps Foundation, which funded his graduation to cars with CRS Racing in the 2010 Formula Renault Winter Cup. He won a race, thanks to a correct tyre choice in damp conditions.
The patronage of RSF continued in 2011, when Rowland joined Fortec Motorsport for FRUK. Typically for a rookie, he took time to learn the art of qualifying, but soon marked himself out as the series' most-ambitious overtaker.
Further catastrophe hit Rowland particularly hard when Hines died this summer. But he bounced back and, once he started qualifying on pole, so the crowds lost their best hope for overtaking and entertainment... He ended up winning four of the last six FRUK races, plus four of the six Finals Series events.
Rowland looks set to continue under the RSF banner in 2012, for which he looks most likely to take his remarkable talent and spectacular driving to the Formula Renault Eurocup.