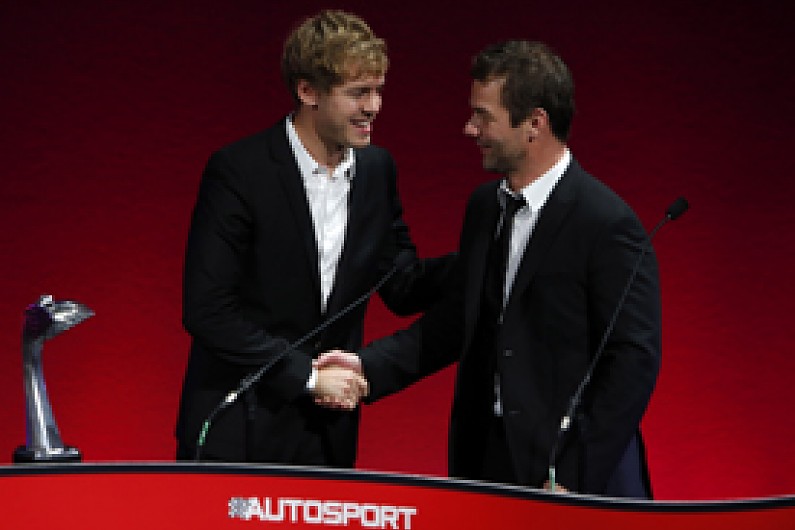 Sebastian Vettel has been named International Racing Driver of the Year for the third straight year at the AUTOSPORT Awards in London.
Vettel became the youngest triple champion in Formula 1 history this season, but only after finally prevailing in an intensely close title fight with Ferrari's Fernando Alonso, which culminated in a wild Brazilian Grand Prix finale.
Vettel collected his award from nine-time World Rally champion Sebastien Loeb.
Asked whether 2012 was his toughest season, Vettel said: "I think yes; it was a long, long year of ups and downs. Maybe in the beginning I didn't have the car I liked - maybe it was competitive in the race but in qualifying it was difficult for me to find that extra step.
"At the end of the season though we got more comfortable, it felt better. Obviously we had some tough luck early in the season but in the end we scored some big points and were in the lead.
"Waking up on Sunday morning in Brazil I didn't expect so many things would happen, I think the season was summed up in that race. I didn't go as planned...
"Obviously it was a horrible feeling to see cars coming one way and me going the wrong way. I got the hit from behind and got turned around, so I quickly tried to pull the clutch and roll down the hill to not break the car.
"It was very difficult to work out how much damage I had but I realised quickly I had survived. And then after that potentially everything that could have happened, happened.
"Time goes by quickly if you look back now. I remember my first Friday with BMW Sauber and now it is five years ago. For me it sounds like a big number but it doesn't feel like it.
"You do grow up, there are certain things you realise in the car, you get a bit more experience, a bit more relaxed.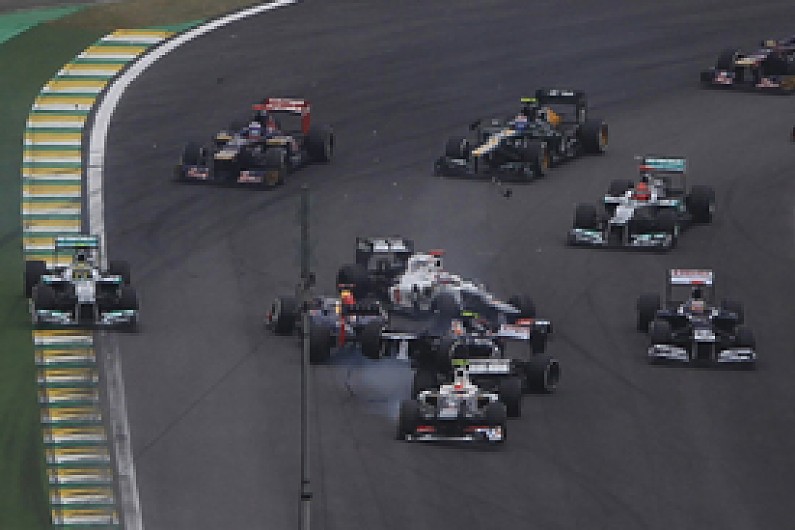 "I had a very good night Sunday after the [Interlagos] race, it was fun... but then I felt so bad the next morning I thought I had to go to the gym to get rid of [the feeling] and it all starts all over again."
The 25-year-old German supplemented victory in Bahrain with a string of four straight wins between Singapore and India, taking him to an unmatched total of five grand prix triumphs during the season. He also claimed six poles and 10 podiums.
Perhaps more remarkable than such statistics were his comeback drives. Demoted to the back of the grid for the Abu Dhabi GP he had qualified third but was unable to provide a big enough fuel sample - he charged back to salvage third at the flag.
That helped lend him a crucial buffer heading into the Interlagos denouement, but once again he did it the hard way as a poor getaway and early contact threatened to derail his title bid. Vettel dragged his battered car to sixth, sealing his third crown by just three points from Alonso.