Autosport International will once again host the launch of the World Rally Championship in January.
Motorsport Network's flagship, season-opening show has become the traditional curtain-raiser to the WRC, with 2020 the third year in succession the WRC has kicked off in Birmingham.
Once again, the event runs on the show's opening public day - Saturday, January 11 - a day dubbed 'WRC Super Saturday.'
ASI will be WRC title-winner Ott Tanak's first public appearance as a Hyundai driver following his switch from Toyota.
Tanak will be joined by his fellow drivers and co-drivers, as well as team principals, as the series' heavy-hitters gather to talk through plans and aspirations for the season ahead.
Motorsport Network president James Allen said: "The WRC season launch is one of the undoubted highlights of the Autosport International Show.
"It's increasingly rare for world championship level motorsport to offer fans such access to cars and stars.
"We are thrilled that the WRC has continued the initiative to open their season launch to the public and give show visitors an in-depth insight into what makes the WRC so special.
"Just one week after the launch, the very same stars and cars will travel from Birmingham to the French Alps ready for the opening round of the series, the Monte Carlo Rally, which starts on January 23.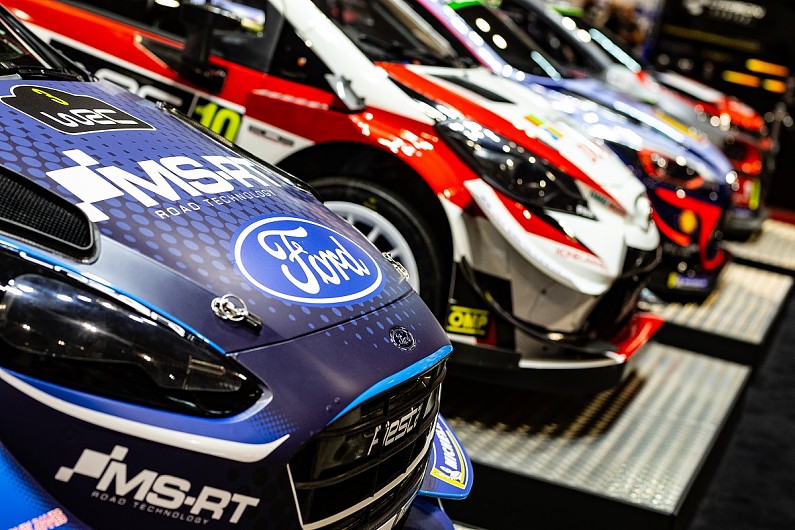 "It is truly an opportunity for fans to mingle with their heroes on the eve of an epic global adventure."
WRC Promoter managing director Oliver Ciesla said: "We are delighted to launch what promises to be another exceptionally competitive WRC season at Autosport International again.
"The first sight of newly-liveried 2020 World Rally Cars altogether, along with drivers and co-drivers appearing with their new teams for the first time, will set pulses racing among the fans in the build-up to the opening round in Monte Carlo.
"Autosport International marks the kick-off to the international motorsport season and WRC Super Saturday will provide the opportunity for our stars to talk about their hopes and ambitions for the forthcoming campaign, as well as giving fans access to their heroes and cars. I can't wait."
Autosport International runs from January 8-12. Tickets and further information are available from www.autosportinternational.com