Efforts to bring the World Rally Championship to Northern Ireland for the first time in 11 years have been labelled "very, very exciting" by the province's new Secretary of State.
Brandon Lewis told the Northern Ireland Affairs Select Committee on Thursday afternoon that he is keen to work with those stakeholders behind the bid, saying: "If we can support it then I will do all that I can."
Last week Autosport revealed how Lewis's predecessor - Julian Smith - was close to signing off on a deal that could have led to the UK round of the WRC heading to Belfast in time for 2021.
However, the return of devolved power to Stormont in February meant the decision was taken out of his hands.
Despite this, and a recent setback to the business case requesting £2million of public funding from Tourism Northern Ireland, there is a growing sense of optimism, not least from North Antrim MP Ian Paisley.
Paisley, the chair of Northern Ireland's Motorsport Taskforce, has been heavily involved in behind-the-scenes discussions with the WRC's promoter, Motorsport UK and Rally GB bosses.
Talks have also involved former Circuit of Ireland supremo Bobby Willis - the man who brought the Intercontinental Rally Challenge to Ulster in 2012 and then the European Rally Championship between 2014 and 2016.
Paisley described Toyota WRC driver Elfyn Evans' support for a WRC event in the province as "like an F1 driver saying he wants to race in Northern Ireland" when questioning Lewis about the need for a joined-up bid to host the rally.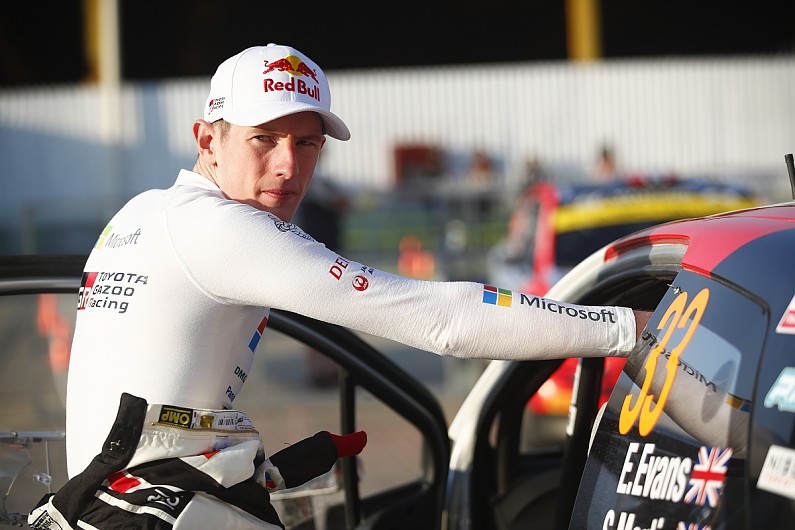 Addressing the committee, Lewis said: "It sounds like a hugely exciting opportunity for Northern Ireland - I would be really keen to see this [happen], especially as 2021 is the centenary of Northern Ireland.
"I am very keen that we look at what we can do to further promote Northern Ireland and show how fantastic it is.
"I would be very interested to have a conversation about this to get more detail on what is involved, but the principle of something like that sounds very, very exciting.
"I will be asking my officials to have a look at this and, if we can support it, I will do all I can. It sounds exciting."
Paisley has previously gone on the record as saying the province is crying out for a truly international sport event to kick-start the economy once all COVID-19 lockdown measures are lifted and society returns to normality.
Speaking to Autosport after Thursday afternoon's committee meeting, the DUP party member said: "I'm delighted at the prospect of the UK government considering this [the WRC] as an event they could collaborate with the Northern Ireland Executive on.
"We have momentum on this and we now need a can-do attitude from officials and a cash injection to realise the exciting potential of such an event."
Subscribe to Motorsport.tv for just £3.99 a month to watch WRC highlights, as well as a plethora of other motorsport videos