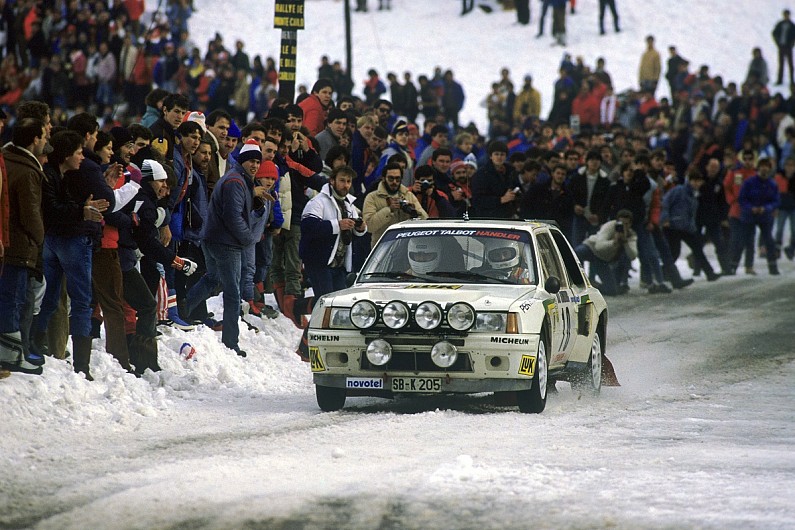 In Motorsport Heroes, the full-length feature film by Manish Pandey now available on Motorsport.tv, four legends of our sport share their successes, failures, personal struggles and life-threatening accidents.
One of those heroes is Michele Mouton, who talks about how her WRC career ended amid the tragedy of the 1986 Tour de Corse.
Mouton, who is the most successful female rally driver in history, was forced to retire from what was to be her final World Rally Championship event in Corsica while running in the top three due to a technical problem with her Peugeot 205 T16.
However, a day later, Lancia's Henri Toivonen and his co-driver Sergio Cresta were killed - which was the beginning of the end for the Group B machinery.
"After the first day, I knew I was at my best," she says.
"I was third overall [behind Toivonen and Bruno Saby]. But I had a problem with the gearshift and had to stop.
"But, for me, it was the best rally.
"After that, I knew [if I continued in the sport] that I would miss my family life.
"I was 35. For me it was clear, I said to Fredrik [Johnsson], my partner at that time, I said 'this is the end for me'.
"I stopped there, and I never regret that, because I had my daughter Jessie the following year. So it was the right time."
Mouton retired at the end of the year, but not before dominating that year's German Championship - becoming the first female to win a major rally title, and also at the height of its most challenging era.
She went on to found the Race of Champions event with Johnsson to honour Toivonen's memory.
Pandey, who wrote the multi award-winning Senna movie, weaves the narratives of our Motorsport Heroes, telling their stories with both archive footage and first-hand testimony throughout the 111-minute film.
To stream the full movie, subscribe to Motorsport.tv from just £3.99 a month.
Autosport has produced a standalone special magazine to celebrate our 70th birthday. All current print subscribers will receive a copy for free. To order your copy of the 196-page Autosport 70th Anniversary issue, please go to: autosport.com/autosport70th