Wales Rally GB will move back to its Deeside service park in 2020, after one year in the Llandudno town centre for Britain's round of the World Rally Championship.
The move to the North Wales coastal town Llandudno last year was hailed as taking the teams and cars closer to the people, as Deeside is a Toyota factory on an industrial estate, a short drive outside the city of Chester.
Llandudno drew a mixed reaction from the WRC circus, some complaining that their service spot was tucked away from the public while most agreed the philosophy pf moving the event closer to a well populated town was the right move.
The event organiser has pointed to a later date in the calendar, October 29-November 1 as opposed to last year's October 3-6 as a reason to move away from Llandudno, which should have high tides and inclement weather.
With less light at that time of year, Deeside should also offer crews more flexibility in getting into the stages in the light, according to the organiser.
"Having been made to feel so brilliantly welcome in Llandudno last year, this was a very hard decision to make," said Hugh Chambers, chief executive of Motorsport UK, organiser and promoter of Wales Rally GB.
"However, this is a major World Championship event with a massive global TV audience and, having taken advice from all the experts, the responsible decision has led us back to Deeside for 2020. "This is a well-proven option providing the rally with a more suitable geographical location given the time of year."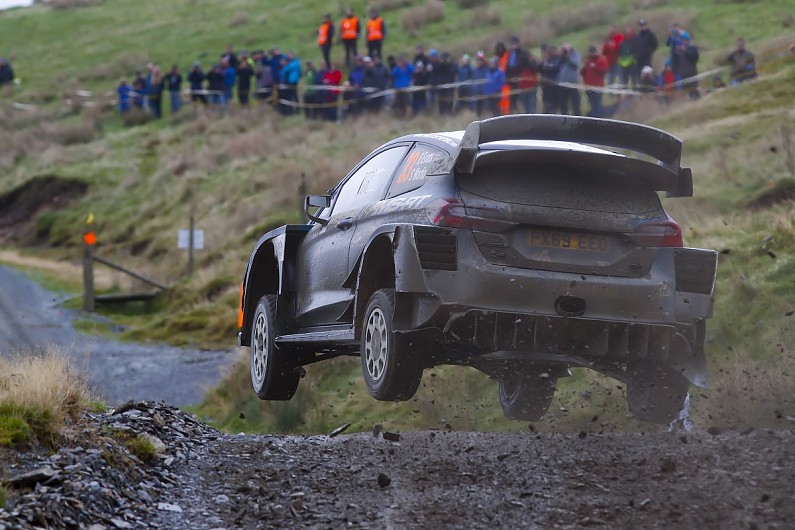 Councillor Louise Emery, Conwy County Borough Council's Cabinet Member responsible for Events, added: "Over the last few years we have been working very closely with Wales Rally GB to increase the amount of activities that happen in Conwy County as we recognise the huge economic value.
"Bringing the Service Park to Llandudno in 2019 was something we were keen to see happen - it was challenging operationally but still a notable success in many areas.
"We fully appreciate the rationale behind the organiser's decision to revert back to the Deeside model and very much look forward to welcoming back the WRC to the forests of Conwy County and Snowdonia come the end of October."

The backlash against revamped Rally GB
The announcement of the service park move made no mention of whether the other two major elements of the 2019 event - a ceremonial start in Liverpool city centre and a stage at Oulton Park in Cheshire - would be repeated in 2020.