Toyota World Rally Championship team principal Tommi Makinen has repeated his call for the return of run-flat style mousse inserts for WRC tyres at Rally Turkey.
Tyre mousse is a ring of foam put inside a tyre before it is fitted to a rim, allowing the tyre to stay at least partially inflated even after a puncture (pictured below). It was pioneered in rallying by current WRC tyre manufacturer Michelin in the 1980s.
The device was used during Makinen's WRC career (1987-2003), but was outlawed at the end of the 2007 season.
Makinen felt the number of punctures was unacceptable on last weekend's Rally Turkey, while the event's return to the championship in 2018 was also fraught with punctures.
None of the manufacturer teams escaped without deflations on last weekend's event and Makinen said those tyre-related issues were deflecting attention from another close contest at the front.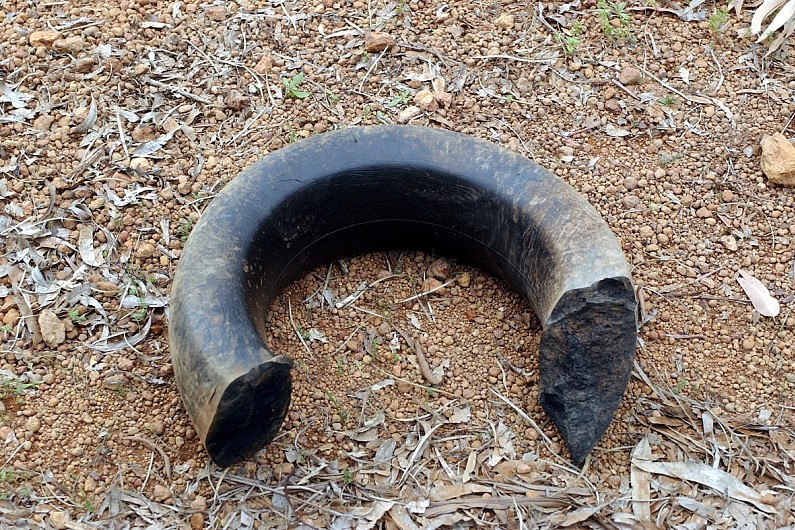 "The problem we have is that this rally is a lottery," Makinen told Autosport.
"You drive normally and the stones are so sharp, you get the puncture without doing anything.
"If we could add mousse back to the tyres, this would get rid of this problem. I remember when we had it before, we could drive over everything with no problem.
"We don't want to have rallies decided like this [with punctures]."
With base WRC tyres costing €350 (£311) each, Makinen accepted the cost of inserting mousse to tyres would mean bigger bills for the teams - but he suggested it was not necessary for every round.
"Maybe you could say [mousse is needed in] Sardinia and Mexico," he said.
"But there, sometimes, the punctures are coming more from the mistake from the driver, from cutting a corner or something - I don't think we should stop this.
"If the driver makes a mistake and gets a puncture, that's their fault.
"But in Turkey, the drivers could do nothing."
Meanwhile, the FIA's tender process closed for the WRC's single tyre supplier from 2021-2024 closed on Friday.
Rally director Yves Matton said there had been 'several' tenders received, but declined to comment further on an ongoing process.
The winner will be announced in December.