Citroen team principal Pierre Budar has explained the reasons for the loss of Abu Dhabi funding that will limit the team to a two-car 2019 World Rally Championship line-up.
Abu Dhabi has been one of the primary backers of Citroen's WRC effort since 2013, in a deal that has involved Khalid Al-Qassimi contesting partial campaigns in one of its World Rally Cars.
Citroen had signed WRC champion Sebastien Ogier from M-Sport and Esapekka Lappi from Toyota as its main 2019 line-up, but the continuation of the Abu Dhabi deal was crucial to its hopes of running a third car.
The additional entry would have allowed it to continue occasionally running WRC legend Sebastien Loeb and was also key to 2018 drivers Craig Breen and Mads Ostberg's hopes of staying at Citroen.
When initial images emerged from Ogier's first test in a C3 WRC last week, there was anticipation that the Abu Dhabi deal was still on as its decals were still present on the car.
But by that afternoon the deal was off and the stickers were removed.
"The relationship stopped after six years because Abu Dhabi Racing and its government have to do some study on what is going on in their investment," Budar told Autosport.
He admitted he had hoped Loeb's Rally Spain win - Citroen's only triumph of another tough WRC season - might help keep Abu Dhabi on board.
"After the result in Spain, we had some hope that it would continue, but also Sheikh Khalid let us know that it was possible it would stop," Budar added.
"The main impact for us will be on the number of cars we run in 2019.
"Without the partnership of Abu Dhabi, it will be more difficult to have a third car. So far we can only confirm two cars for Citroen Racing.
"It was a condition to have a partnership with Abu Dhabi to get a third car, so yes it will be much more complicated to get that car unless we get another partner."
Budar believes it remains likely Abu Dhabi will be back with Citroen, following its evaluation, in 2020.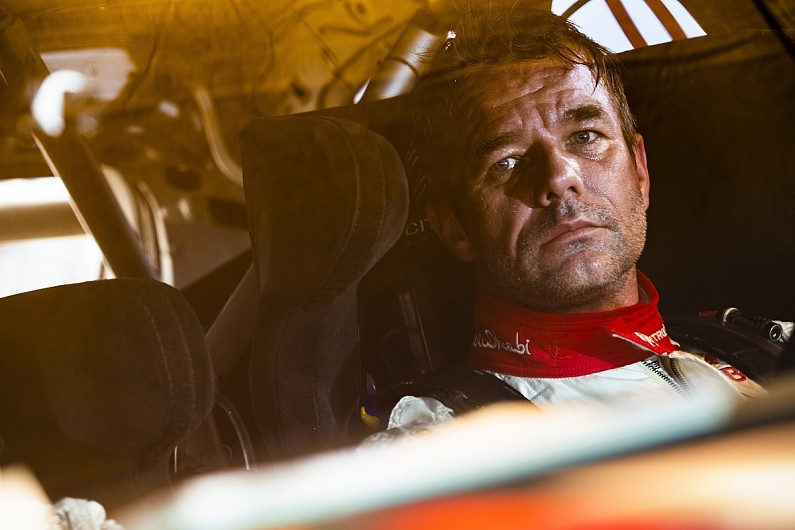 Asked how he felt about not seeing Loeb in a Citroen next year, Budar replied: "Of course, it's something difficult for us.
"But we had to be prepared for that as long as it was not sure for us to get a third car.
"For the time being it's quite difficult to confirm a third car based on the latest decision. Let's work and we will see later on."