Sebastien Ogier says his M-Sport Ford team needs to find more pace from its Fiesta WRC to have a chance of back-to-back World Rally Championship titles.
Ogier could only finish fifth on Rally Finland last weekend, helped by team orders applied to team-mates Teemu Suninen and Elfyn Evans, despite M-Sport introducing a new aero package on the champion's car.
He was unable to capitalise on championship leader Thierry Neuville's poor weekend and still trails the Belgian by 21 points, with M-Sport 26 behind Hyundai in the manufacturers' standings.
Ott Tanak dominated the weekend for Toyota and closed to within 23 points of his Ogier, with his team now just one point behind M-Sport.
"It's disappointing not to have any speed the whole weekend," Ogier told Autosport.
"It didn't work here, now we have to focus on the next one.
"It's not a little bit of struggle.
"Last year all three cars - Elfyn, Teemu and me, before I went out of the rally quite early - had the pace to set fastest times, the pace of car was good.
"We came here with the hope to fight not too far from Toyota, but we finished at the bottom of the list and not able to fight for anything."
Ogier said a lack of grip from the Fiesta was his primary concern. His car ran with an all-new suspension set-up in Finland, utilising Sachs dampers instead of the usual Reiger.
Ogier instigated that change, feeling more comfortable with Sachs after winning world titles on them with Volkswagen.
"You have to fight a lot to keep the car on the road, so maybe we have to look to the grip," Ogier added.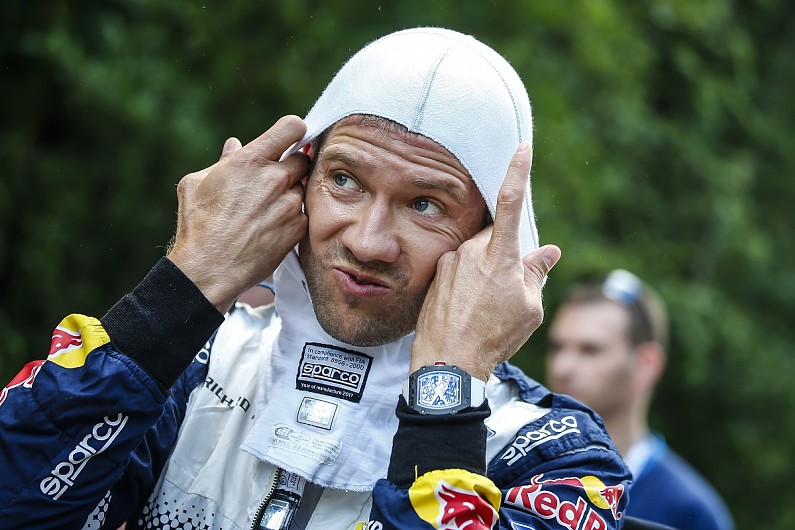 "Look at the Toyota, it looks easier, more stable and [has] more grip in the corner."
Asked if bringing the new damper was the right move in Finland, especially when he was already running a revised aerodynamic set-up at the rear, he replied: "I can use whatever damper, that will not change anything - the problem we have is not coming from the damper.
"It doesn't look like the aero is helping that much; the whole team is slow this weekend, it doesn't matter who is having the evolution.
"There is probably a bit everywhere, even in the chassis it looks like we are not fantastic.
"We know about Toyota here, but Citroen as well was outpacing us this weekend. We expected to be closer, not that far from them."
M-Sport team principal Malcolm Wilson was "disappointed" but pointed out "we have achieved the objective of closing the gap slightly".
He added: "I'm not under any illusions here, we want to be fighting at the sharp end and we're ready to work, we've got testing coming, we're ready.
"What we're not going to do is panic, there's absolutely no need for that at all."
This week's edition of our sister publication Motorsport News - available online and in shops on Wednesday - includes an in-depth analysis of the challenge now facing Ogier and M-Sport