Citroen is considering a significant set-up change to its C3 WRC ahead of next week's Rally Finland.
The French firm has been testing a new front geometry solution recently, but will take a final decision after Craig Breen, Mads Ostberg and Khalid Al Qassimi complete their pre-event running later this week.
The team introduced new rear geometry at Rally Argentina earlier this season and, after early testing, Ostberg feels the latest work at the front of the car could unlock further pace from the C3 WRC.
"We are [feeling] positive about this," Ostberg told Autosport. "It is one of the big things we have been looking at for some time now and I have already been testing with this in Portugal and Spain.
"The philosophy of the car is changing - we saw the team brought the new rear geometry for the car, but the front didn't follow.
"With this new set-up it would mean we could run the car quite a bit softer and still have good grip.
"For us, we are always fighting grip versus reaction, before when we wanted the car to react, we lost some of the grip."
Last year's Rally Finland was a lowpoint for Citroen, with Breen its top finisher in fifth while Kris Meeke, who 12 months earlier had won in Jyvaskyla with the C3's predecessor, the DS 3, finishing eighth.
The Versailles team will be hoping for a better result next week.
"In Finland we will run the car stiffer than probably on any other rally, but still this would be really important for there," added Ostberg.

Breen will run the test car for just one day this week, having completed last weekend's Rally Estonia as part of his preparations for the seventh WRC round of the season.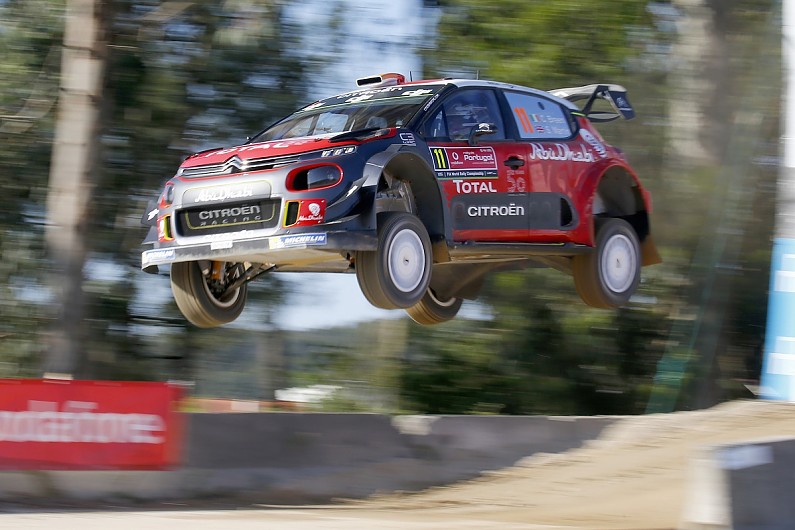 Breen took three fastest times and plenty of experience from his third visit to Rally Estonia.
The Irishman said: "It was a good weekend and we come away not only feeling very confident, but also with some good data in the bank.
"We started well with a good set-up for Friday's shakedown and we gradually worked on that basic configuration to pick up pace as the rally progressed.
"I am very pleased with the work we achieved and I can't wait to start fine-tuning the result when we begin our pre-Finland testing."
Citroen team principal Pierre Budar said the Estonian entry was a success for his squad, adding: "Craig was generally around a tenth of a second per kilometre off the times of [Ott] Tanak, who benefitted from better local knowledge and who will undoubtedly be one of our biggest threats in Finland. So I think we can say it was a successful exercise for us."