Image courtesy of wrc.com

Ott Tanak could rejoin Rally Mexico on Saturday, once M-Sport has retrieved his Ford Fiesta RS WRC from the bottom of the lake into which he crashed.
The Estonian went off the road near the start of the Los Mexicanos stage on Friday morning and ended up sinking.
He had damaged the steering on the car at the corner before and was powerless to stop it rolling off the road and into the water.
Tanak admitted he and co-driver Raigo Molder were lucky to escape the crash. But they are both keen to restart on Saturday, if M-Sport can get the car back to service and running again.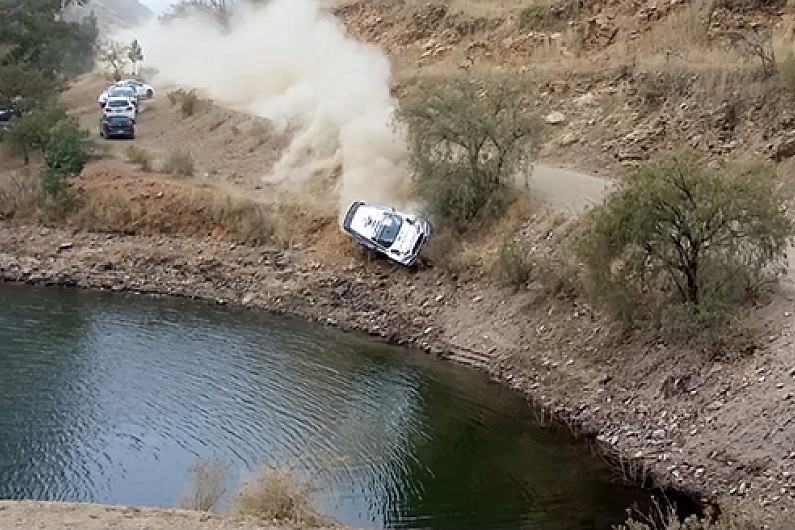 Image courtesy of wrc.com

"It's important to get back out there," Tanak told AUTOSPORT. "It would be good for our confidence.
"It wasn't a nice crash at all. I saw the water coming on the screen when we rolled.
"We took off the belts and as soon as we opened the doors the water came in and the car sank."
It is reckoned the car was fully submerged 15 seconds after entering the lake.
The organisers have sent divers to the scene to locate the car and a crane is currently being found to lift it out.
M-Sport's Malcolm Wilson said: "The most important thing - the only thing - is that Ott and Raigo are both OK.
"After they got back, we talked about things and I said to them that I thought it was important for them to get out again if they could.
"But, at the same time, I made it quite clear that I would fully understand if they didn't want to. But they were both very keen to be back in the car."
The team will not know the extent of the damage to the Fiesta until it arrives back in service, but Wilson is confident his team can get it going.
"I think it should be OK, we can get the car running again," he said.
"We can get the water out of the engine, it wasn't seawater or anything like that, so it should be fine - providing we can get it back in time."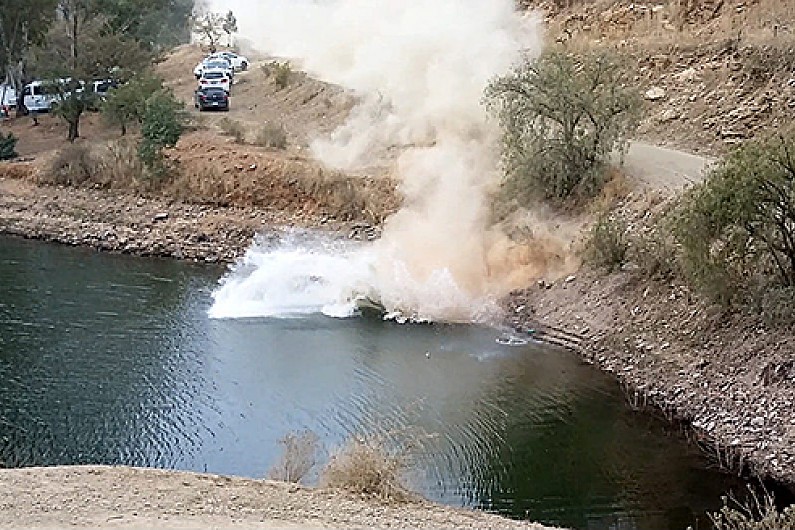 Image courtesy of wrc.com