Red Bull boss Dietrich Mateschitz believes the time has come to tap into the potential of the World Rally Championship.
Red Bull Media House and German firm Sportsman Media are in the process of acquiring the global media and promotional rights to the WRC on a long-term basis.

For the first time, Mateschitz has explained some of the reasoning behind Red Bull's decision to move beyond driver and team sponsorship and get involved in series promotion.
In an interview in the FIA's new magazine AUTO, Mateschitz said: "It's true that we believe the potential of the WRC to be bigger than it has 
appeared in the media in recent years. We will try to uncover its potential and tap into it.
"Only time will tell how it pans out and how successful our
 efforts will be."
One of the key areas Mateschitz is keen to develop is the human side of the WRC.
"Big personality
 drivers are always important in any motorsport," he said, "which, of course, also means 
you can cover the various drivers' profiles in the media and set priorities 
accordingly."
In contrast to FIA president Jean Todt, who is keen to revive longer distance rallies with a greater emphasis on endurance, Mateschitz sees no reason to return to bygone eras of the WRC.
"I don't think it makes sense to relive the past," he said. "Rally driving should
 definitely not be any more dangerous than it already is."
The WRC has been accused in the past of being fixated on top-line manufacturer involvement.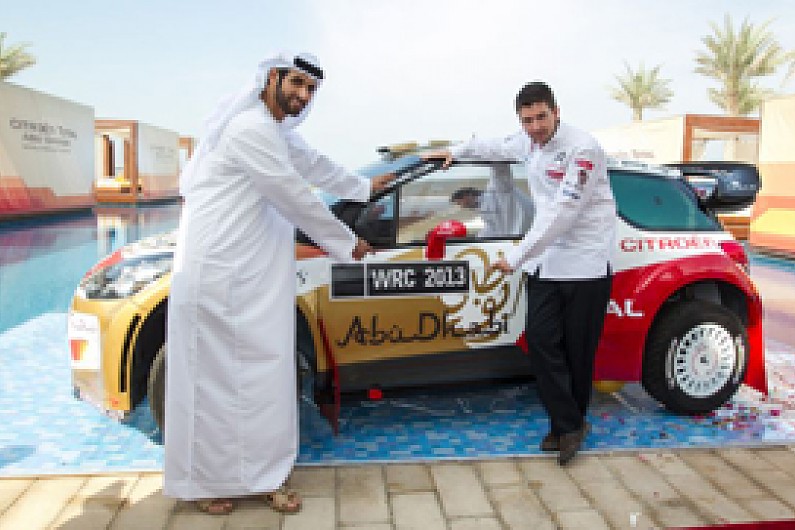 In the past, the championship has run with seven main carmakers, but with Ford's decision to withdraw its support, only Volkswagen and Citroen remain - and the latter comes with considerable commercial backing.
It is the model of Citroen's Abu Dhabi backing and M-Sport's Qatari funding that Mateschitz feels is more relevant to the WRC now.
"Of course," said Mateschitz, "a broad range of marques is important to the WRC; it doesn't 
really matter whether they're works teams or privateer teams backed by works 
outfits.
"The important thing is that the teams and their drivers should
 perform well, are competitive and put on a good and exciting show."
Sources in the FIA have confirmed the agreement between the sport's governing body and Red Bull Media House and Sportsman Media has still not been signed.