There was the noise. And there was the silence. Both signalled Petter Solberg's arrival. And departure.
I've been fortunate enough to write about the Norwegian from the start of his professional career. The very start, like when Colin McRae was threatening him with all sorts in an effort to stop him asking questions over dinner following a test. It didn't work.
And now, it's the end. Last weekend's Rally GB was a hugely emotional but ultimately successful weekend for the 2003 World Rally champion.
At the start of the year, when Solberg started talking about his farewell tour, the inclusion of Rally GB was an obvious one. It's where he won his first world championship event in 2002 and where he stood on top of the world a year later.
But, as this year progressed, the emphasis started to shift towards his son Oliver and his first WRC start. The stop-start aspect of the Solberg family's trip to Llandudno was a great story line.
But I'm so glad it was Petter standing in the spotlight on Sunday afternoon. Oliver's time is undoubtedly upon us, but last week was about remembering how and why the world loves Solberg Sr.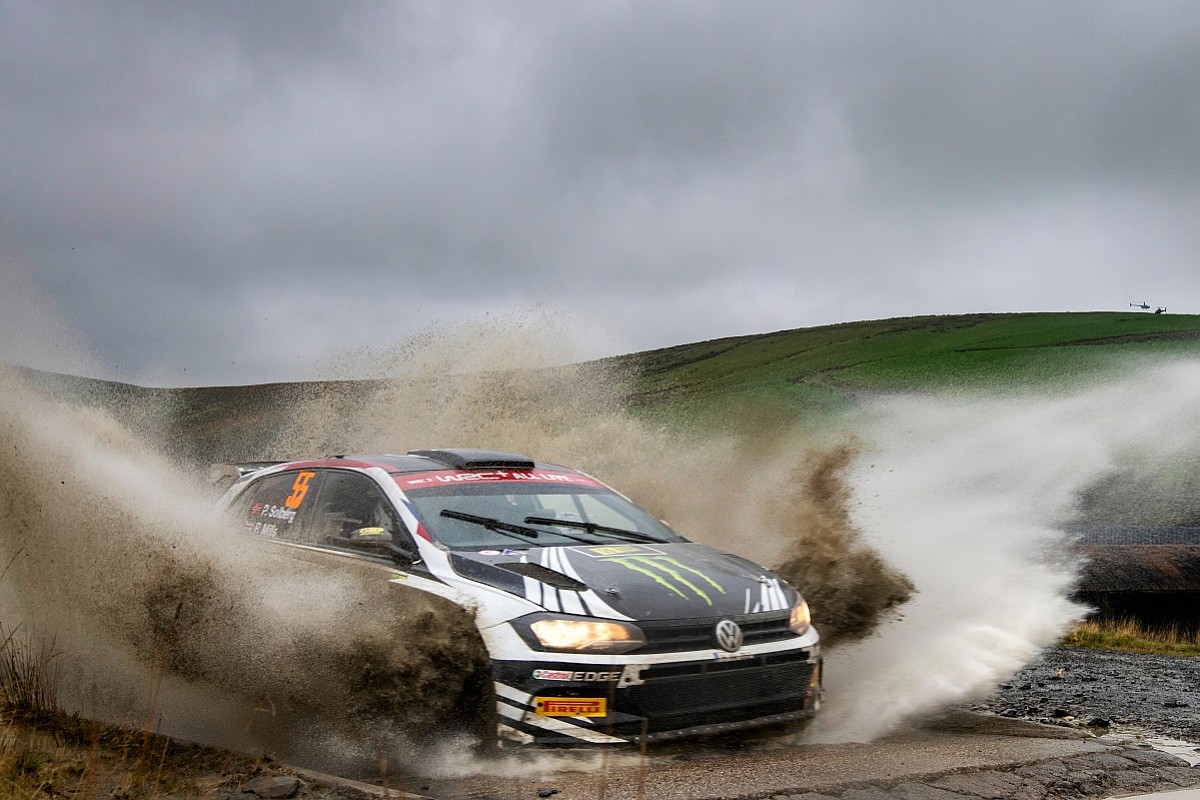 Potentially, the farewell tour was something of a tough sell into an event that already had its headline acts in the shape of a brace of Brits fighting at the front and a title race that was twisting and turning its way towards a thrilling climax. Elfyn Evans, Kris Meeke and Ott Tanak were all great; the Estonian won and the home boys were heroes.
But the show was all about one man.
His attendance at both the pre-event and post-event press conferences confirmed the reverence in which Solberg is held.
The peripheral chatter, the white noise that can accompany such occasions was gone. There was silence. As ever, Solberg held the media in the palm of his hand and delivered his lines with similar aplomb to which he'd attacked Thursday night's opening Oulton Park stage - a test he ended as fastest R5 car and... third overall.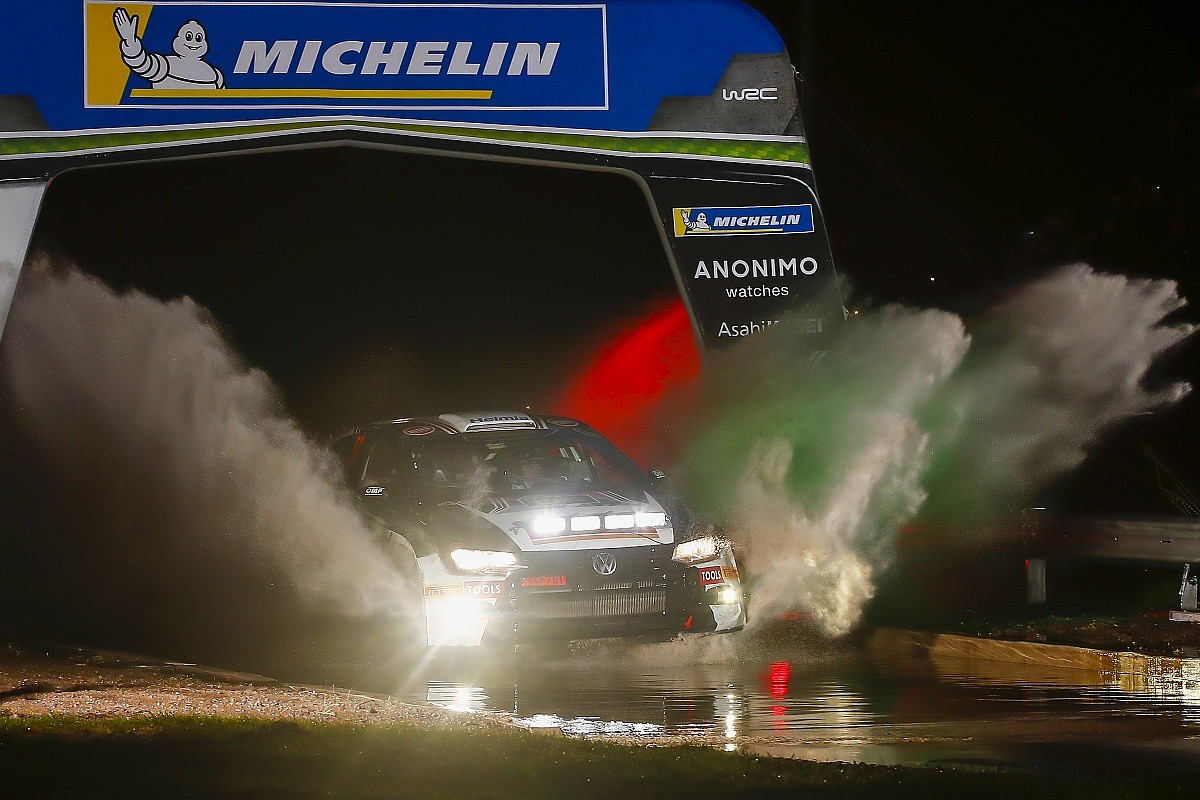 That stunning time at the Cheshire circuit raised the curtain for what would become a three-day bow as he powered passed the massed ranks who, almost to a man, had forsaken the usual post-World Rally Car dash to wait for that most anticipated of Volkswagen Polo GTI R5s.
"It's so hard to come back to this level. I know these corners are flat, but the message is not so quick from the head to the feet. It's difficult to find the confidence when the grip is changing" Petter Solberg
The noise in Sweet Lamb on Saturday afternoon was extraordinary and matched only by his arrival - every time - in the service park. Predictably, every t-shirt, every poster and every picture got signed. It's impossible to imagine another sportsman, the world over, posing for more selfies in a three-day window.
After another four-hour sleep, Solberg yawned into his coffee cup first thing Sunday morning. Taking off his glasses, he rubbed his eyes.
"David," he said, "I think it's time we talk about the comeback."
Glasses back on his nose, that beaming, big smile was back.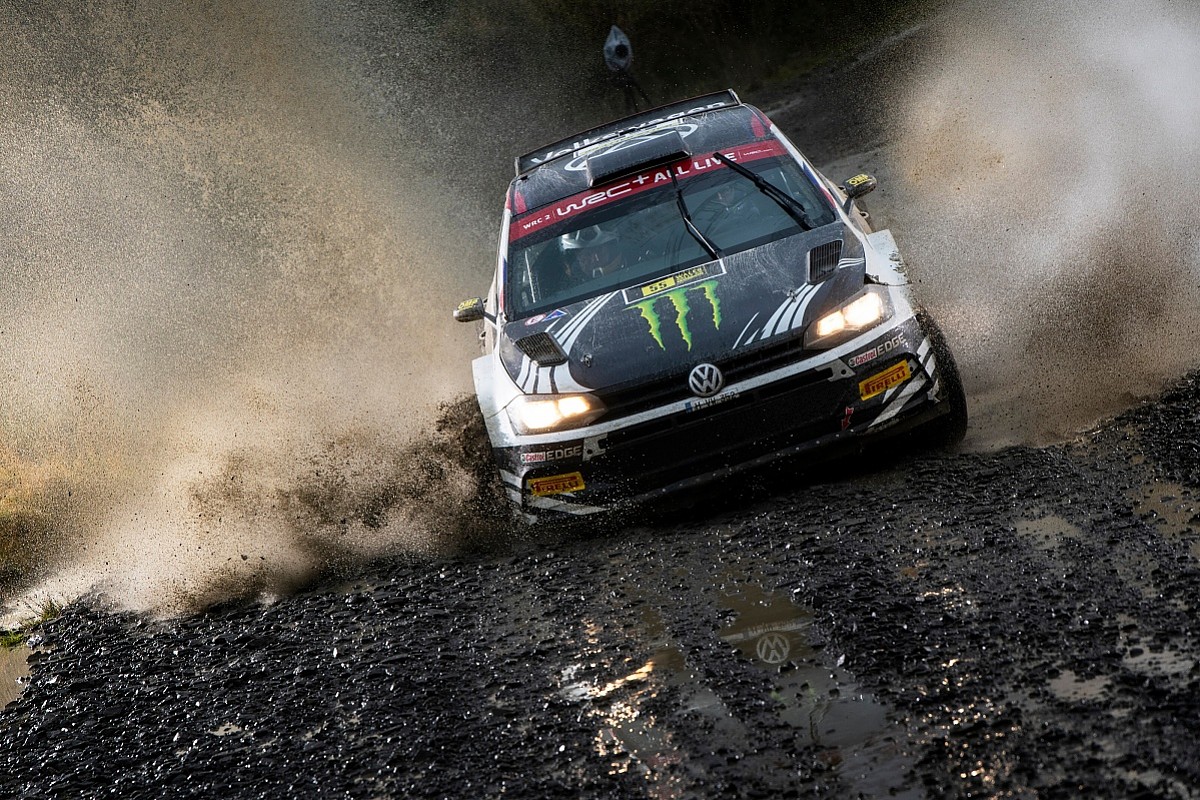 Solberg's not keen on the term legend ("it makes me sound old"). I don't care. He is one.
His speed through Myherin to re-take the WRC2 lead and the control he assumed of a category rammed with young upstarts ready, willing and increasingly able to show the past the future was amazing.
It was even more amazing given that he only tested the car for 25 miles before the start.
"It's so hard to come back to this level," he said. "I've got Phil's [Mills, co-driver] voice, that sexy voice, in my ear and what he's telling me is perfect. I know these corners are flat, but the message is maybe not so quick from the head to the feet... It's been difficult to find the confidence straight away when the grip is changing."
As the rally progressed, the feet started to dance again and the old Solberg was back.
By Brenig, on Sunday morning, there was even a verse of "You are my Solberg, my only Solberg, you make me happy, when skies are grey!" as the Polo tore through.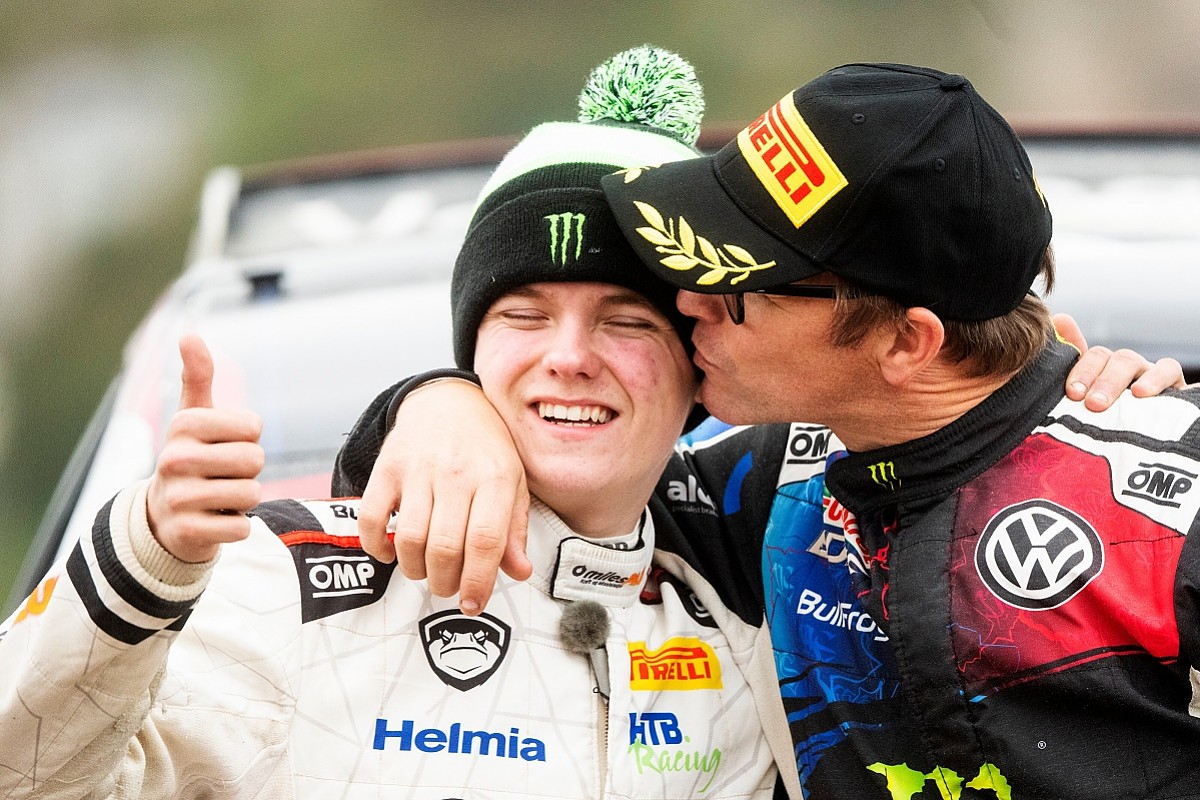 Solberg's changed from his early days and Oliver sits at the centre of his and his wife Pernilla's life now. Team Solberg is a great team.
Inevitably, Petter was asked time and again about the memory from his career. I'll admit, I expected his WRC title celebrations in Margam Park or his Ouninpohja stage record to feature. I was wrong. Instead, it was a story about a flight out of Auckland, bound for Los Angeles.
That flight was 18 and a bit years ago.
"Oliver had been born three months early," said Petter. "I was flying home from Rally New Zealand and having a big party with Tommi Makinen. It was a special moment.
"As the time passes, you understand that it's family and these things that are so important. Wales is important for me because of the win and the championship, but it's also where I met Pernilla. See what I mean?"
Absolutely.
And, on the seafront on Sunday afternoon, the world could wait. The organisers could shove their timed-to-the-minute plan.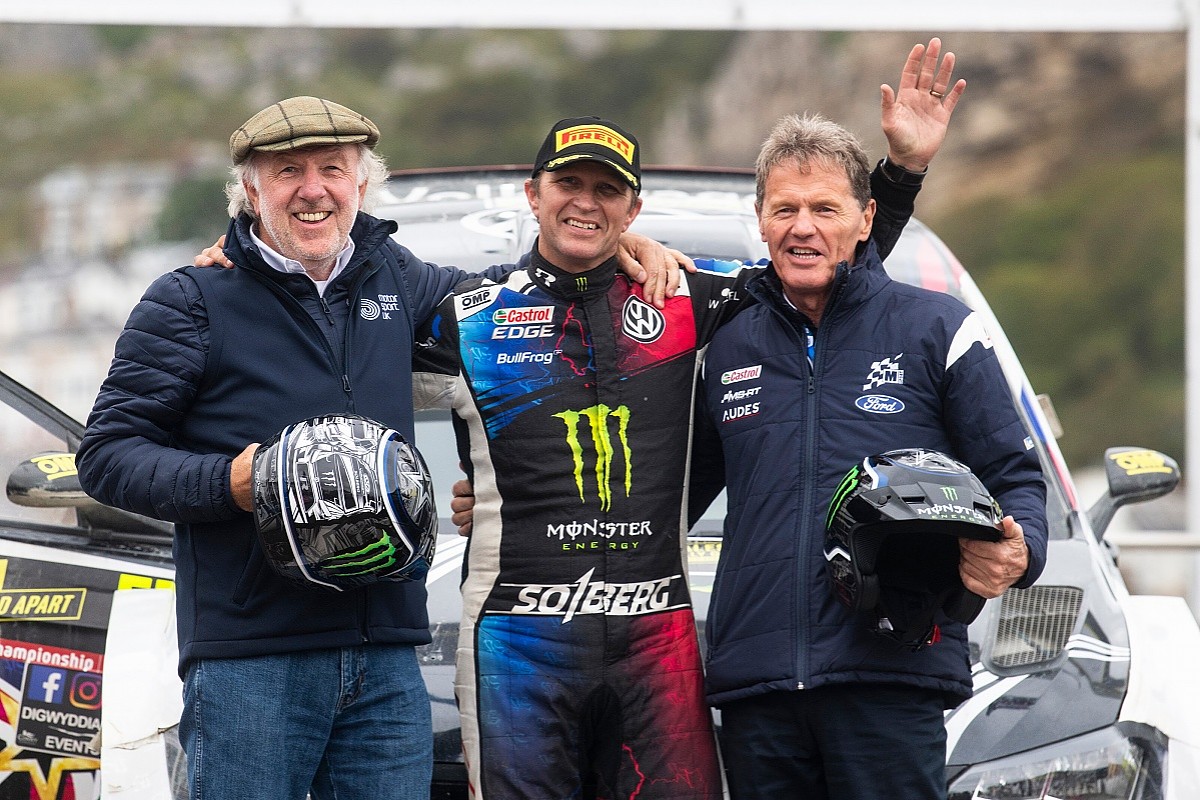 Petter was master of ceremonies, the star of the show. After handing a crash helmet each to Malcolm Wilson and David Richards, two men who have been right at the very heart of Solberg's success, it was time to thank his family and his team.
Composing himself as the full magnitude of the moment hit, he said: "This is it. Thank you."
Actually, thank you Petter. It's been an absolute honour to work with you for two decades. And a privilege to count you as a friend.
"Now, David, it's time to show this town how to party..."
Llandudno, twinned with Hollywood.