Life after Loeb is almost inconceivable for a generation of World Rally Championship fans, but it's going to happen this year. And the list of drivers looking to succeed the semi-retiring Frenchman is long and increasingly illustrious.
Sebastien Loeb's departure will undoubtedly weaken the Citroen squad, but with Mikko Hirvonen and Dani Sordo installed in his absence, a good haul of points on every round is almost a certainty.
Beyond the Abu Dhabi-backed DS3 WRCs, there are two questions: what can Ford's Qatar-backed youngsters do and how quick will the Volkswagens be out of the box?
The answers will be revealed in the first of 13 chapters this week, when the Monte Carlo Rally gets under way in Valence.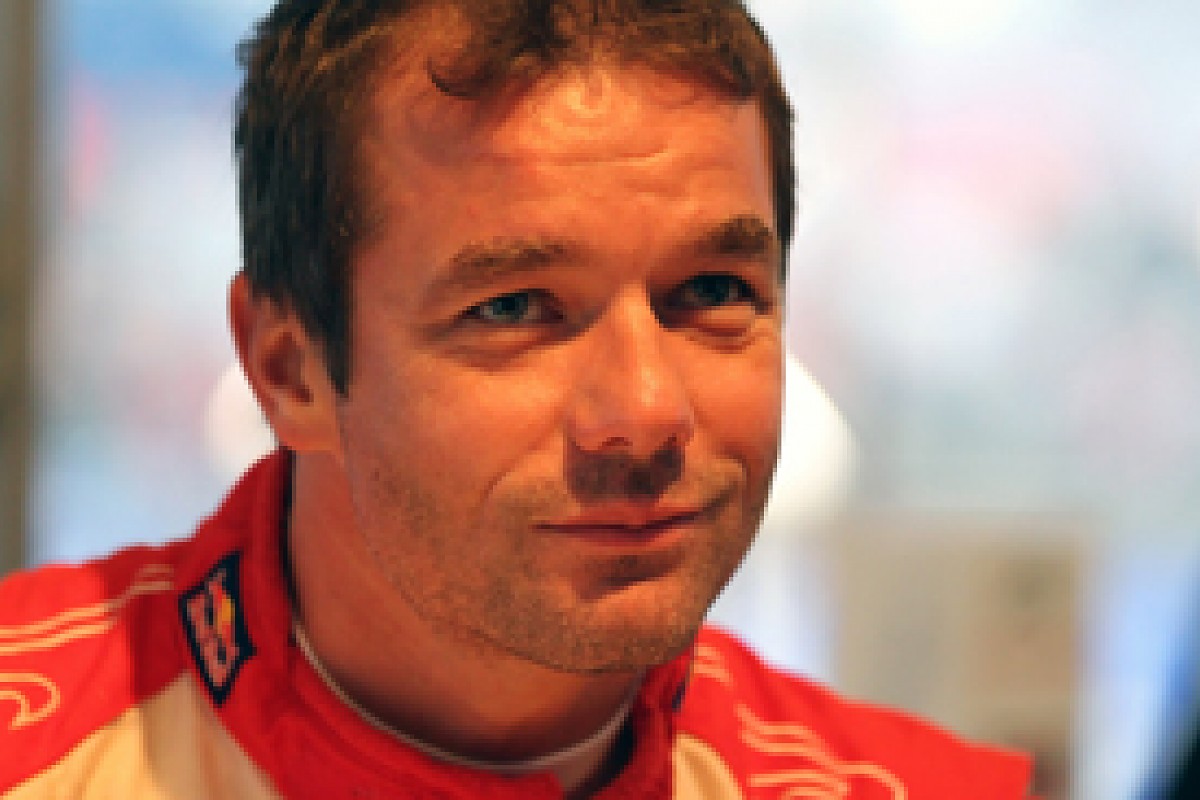 Sebastien Loeb
Co-driver: Daniel Elena
Age: 38
Car: Citroen DS3 WRC
Team: Citroen Total Abu Dhabi
WRC starts: 164
WRC wins: 76
Nationality: French
The world's fastest part-timer will only tackle four rounds of this year's championship, but he could and should win them all. Loeb will be in Monte Carlo, Sweden, Argentina and France, and could muster enough points from that quartet to still feature in the end-of-season tally. It'll be a shame to lose our nine-time champion and the man by whom every other driver has been measured over the past decade, but life sans Loeb will be a whole lot more unpredictable. Expect business as usual, with a dominant win and more champagne in the principality on Sunday, however.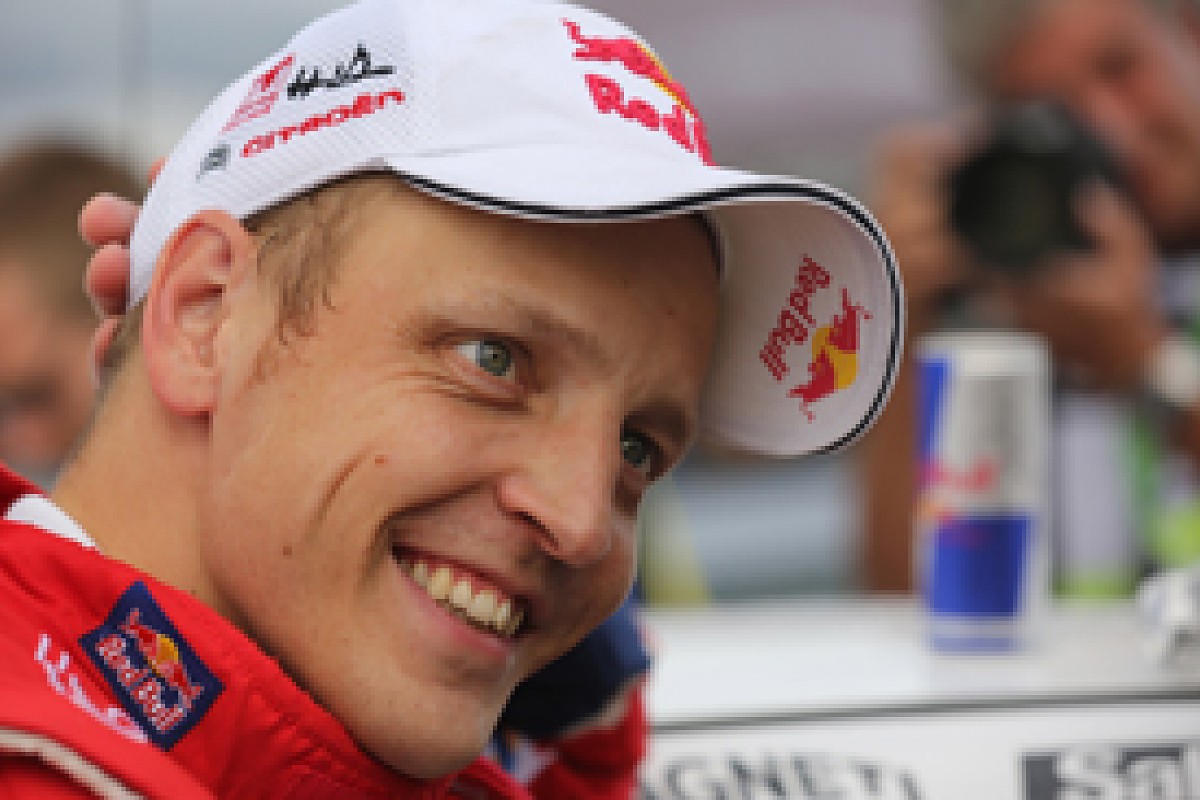 Mikko Hirvonen
Co-driver: Jarmo Lehtinen
Age: 32
Car: Citroen DS3 WRC
Team: Citroen Total Abu Dhabi
WRC starts: 137
WRC wins: 15
Nationality: Finnish
He's finished second to the man who's not going to win this year's World Rally Championship four times in the past five years. Does that mean Hirvonen's going to be the first Finn to win the title since Marcus Gronholm in 2002? Yes. Probably.
Without a doubt, this is Hirvonen's best chance. He's got the team, he knows the car and his main rivals are too young (Qatar M-Sport) or potentially too inexperienced with the car (Volkswagen). If Hirvonen can maintain his legendary consistency, he might not be the fastest all the time, but he'll be hard to beat at the end of the year.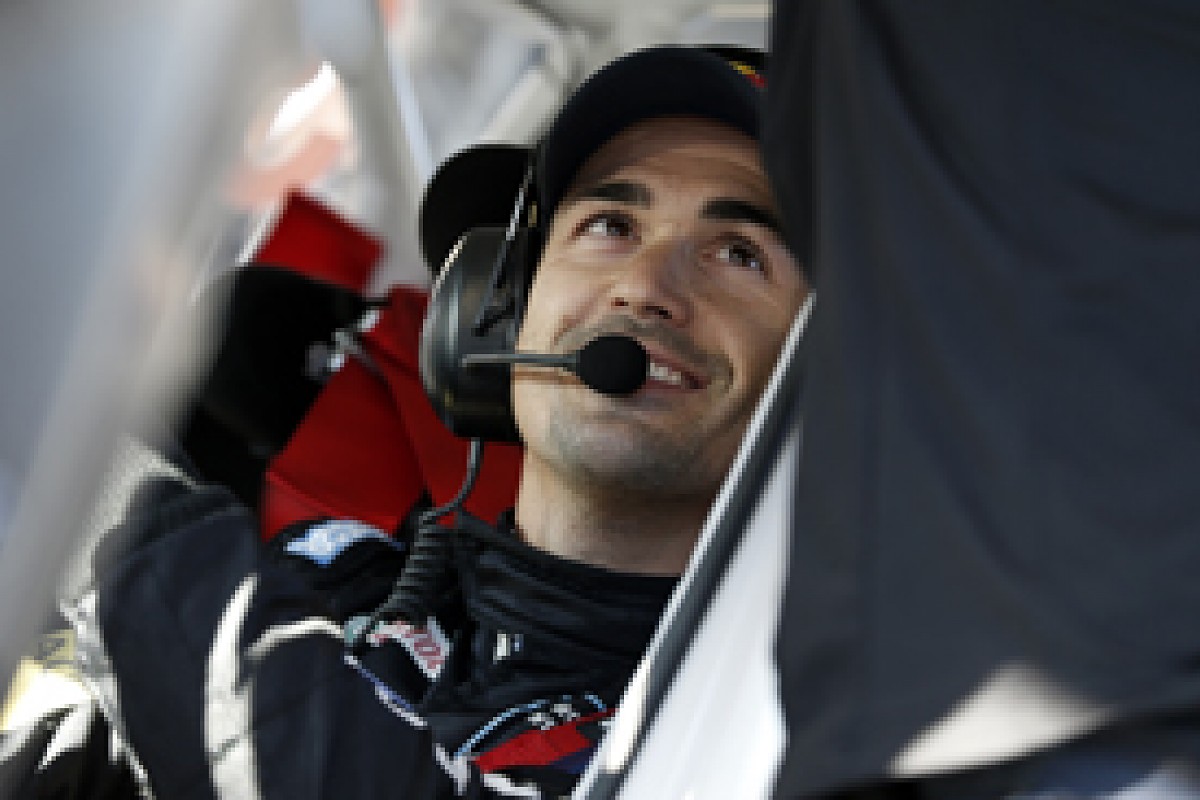 Dani Sordo
Co-driver: Carlos del Barrio
Age: 29
Car: Citroen DS3 WRC
Team: Citroen Total Abu Dhabi/Abu Dhabi Citroen Total
WRC starts: 98
WRC wins: 0
Nationality: Spanish
The first thing Sordo needs to do is to win a round of the championship. It's still astonishing to think he had the best kit in the world for four years and failed to win an event - in fairness, the dice weren't always loaded in his favour...
He has to start as favourite in Germany and at home in Spain (Loeb won't be tackling either event), but the Spaniard's speed in an unknown Ford Fiesta in Argentina last year points to the fact that he's no slouch on the dirt when he wants to be, either. He, like Hirvonen, has a great finishing record on WRC rounds, so he could be in with a title shot come Cardiff in November.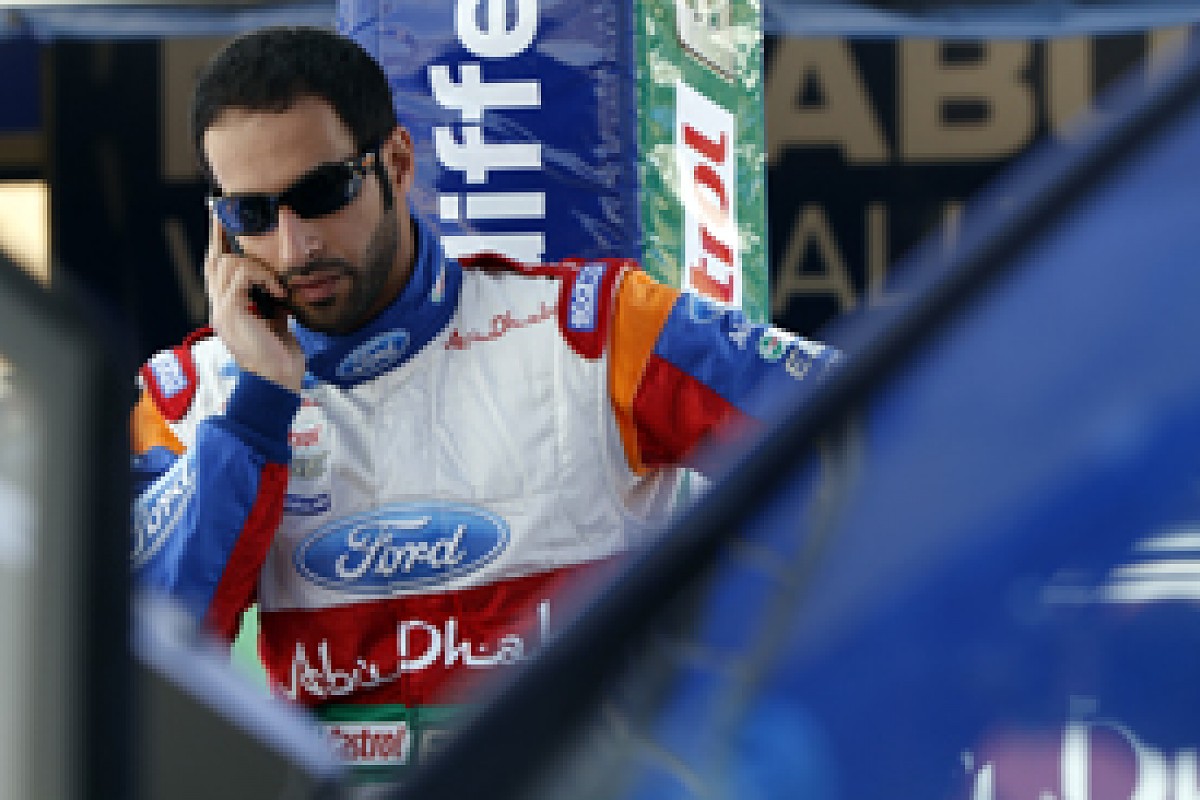 Khalid Al-Qassimi
Co-driver: Scott Martin
Age: 40
Car: Citroen DS3 WRC
Team: Abu Dhabi Citroen Total
WRC starts: 45
WRC wins: 0
Nationality: UAE
Khalid Al-Qassimi showed plenty of speed on occasion when he was at the Ford team, and his season away from the sport will have made him hungrier than ever this year. Scott Martin replaces Michael Orr in the co-driver's seat, and the Al-Qassimi-Martin partnership worked well when it was tested in Dubai for the first time at the end of last season.
Due to commitments to the Middle East Rally Championship, we will only see this pair on a part-programme in the WRC, but they're still likely to tackle as many as 10 rounds.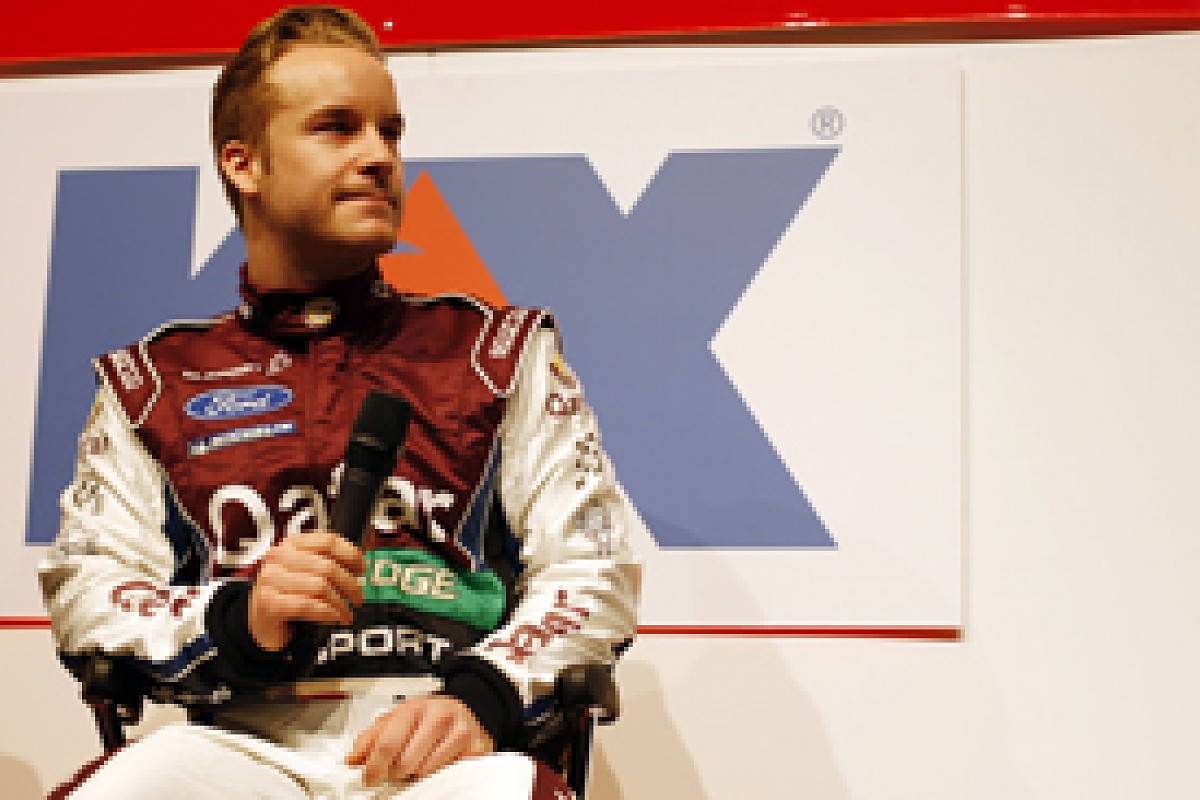 Mads Ostberg
Co-driver: Jonas Andersson
Age: 25
Car: Ford Fiesta RS WRC
Team: Qatar M-Sport
WRC starts: 52
WRC wins: 1
Nationality: Norwegian
The big question. The big chance. In the absence of Petter Solberg, Mads Ostberg is Norway's next big thing. What can he do? There's no doubt he has the pace and the ability to be on the podium regularly, but what we need to see is the next step in speed, which will carry him to the front of the field and keep him there.
Without Loeb on nine of the 13 rounds, the leading pack will be that bit closer than before, but Ostberg needs to make a solid start this week and then be pushing like mad for the win in Sweden. Success in the snow would give him a massive boost for the remainder of 2013. He's always said that, with a factory driver's test programme, he could walk the walk - now's his chance.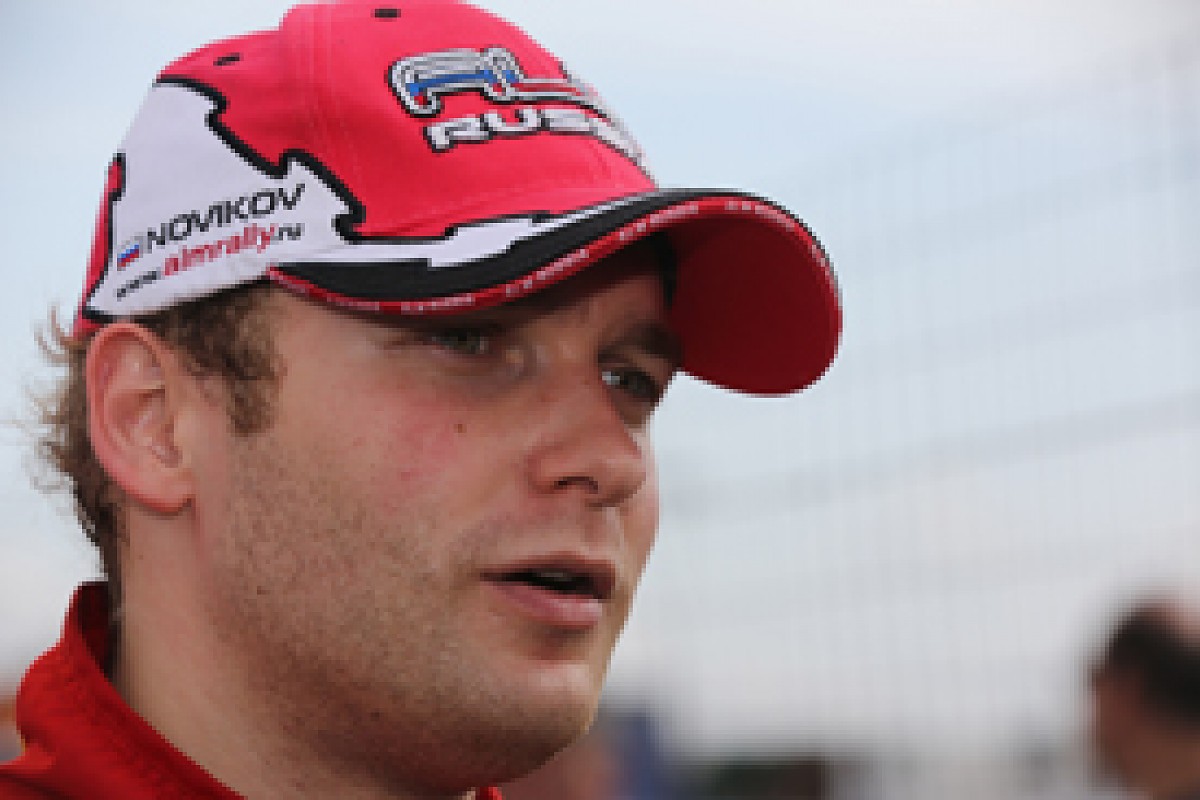 Evgeny Novikov
Co-driver: Ilka Minor
Age: 22
Car: Ford Fiesta RS WRC
Team: Qatar M-Sport/Qatar WRT
WRC starts: 36
WRC wins: 0
Nationality: Russian
This could go one of two ways. Either Novikov will win rallies, find his rhythm and make a real impact on the sport, or he'll make a real impact on the scenery. There's no doubting the Russian's ability to get from A to B as quickly as anybody else, it's just making it to C in one piece that has proved his undoing on previous WRC rounds.
Working with co-drivers Denis Giraudet and then Ilka Minor helped to settle the 22-year-old over the course of last season, and with a firmer hand from M-Sport team principal Malcolm Wilson, this could be the year when Novikov clicks and hits the big time.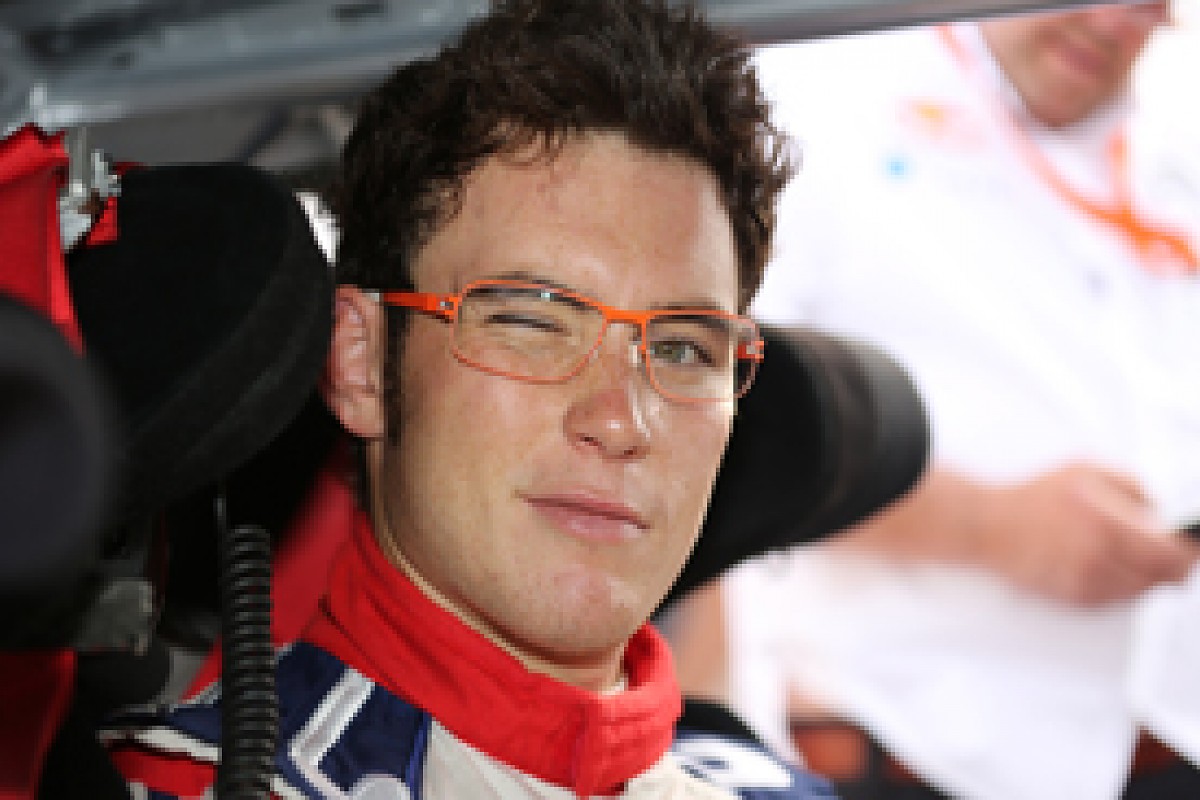 Thierry Neuville
Co-driver: Nicolas Gilsoul
Age: 24
Car: Ford Fiesta RS WRC
Team: Qatar M-Sport/Qatar WRT
WRC starts: 20
WRC wins: 0
Nationality: Belgian
For a driver who has already won such classics as Corsica and Sanremo, it seems ridiculous that he has only tackled 20 rounds of the world championship. And it could be that lack of experience that will hinder the amiable Belgian this season. He showed last year that he has the natural ability to trouble the podium dwellers, but he was also prone to the kind of hot-headed immaturity that inevitably accompanies one so young.
M-Sport boss Malcolm Wilson has one of the best track records in the sport in nurturing young drivers - he did so with Neuville's countryman Francois Duval a decade ago - and this is his chance to take a Belgian driver one step further.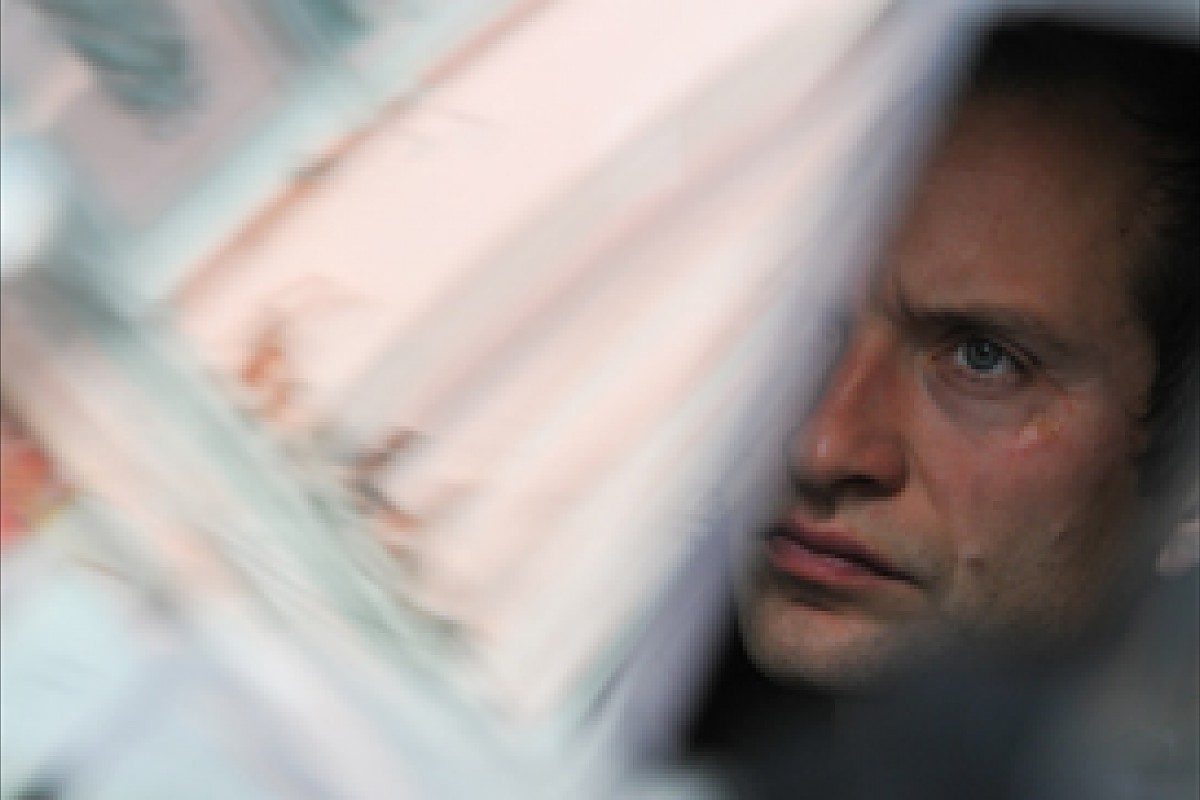 Juho Hanninen
Co-driver: Tomi Tuominen
Age: 32
Car: Ford Fiesta RS WRC
Team: Qatar WRT
WRC starts: 33
WRC wins: 0
Nationality: Finnish
Like Neuville, Hanninen has spent so long in the Intercontinental Rally Challenge (and last year the European Rally Championship) that his knowledge of the WRC stages has suffered. When he was starting out in the world championship, he was unfortunate to miss out on the Production WRC title, but subsequently made up for it with successive IRC, Super 2000 WRC and ERC trophies.
Hanninen turned his back on a safe Skoda seat to take on the world. He has good experience of the Monte Carlo Rally and, if he keeps his head, he could be in with a shot at a top-three placing in the Alps. In Sweden, he needs to be looking further forward. It will be difficult to take on the sport's best with little testing or experience of a World Rally Car, but this is the chance he's been waiting for.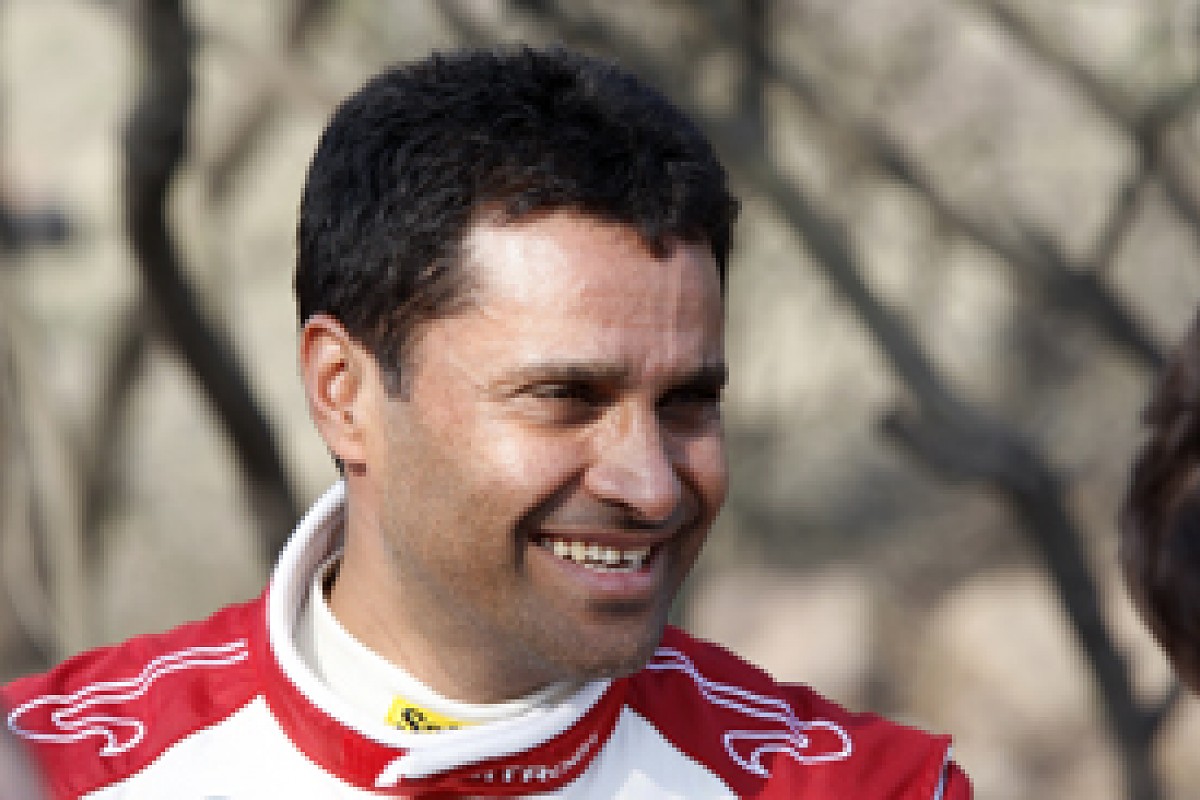 Nasser Al-Attiyah
Co-driver: Giovanni Bernarcchini
Age: 42
Car: Ford Fiesta RS WRC
Team: Qatar WRT
WRC starts: 54
WRC wins: 0
Nationality: Qatari
Amazingly, Nasser is the factory Fiesta RS WRC driver with the most World Rally Championship experience of anybody in the British-based squad. Given his ability to win events such as the Dakar, Al-Attiyah is naturally at his best on distance events with an element of endurance to them.
Unfortunately, his cross-country and Qatar team shooting commitments rule out a full-time championship campaign, but he's a near-certain points scorer when he does start.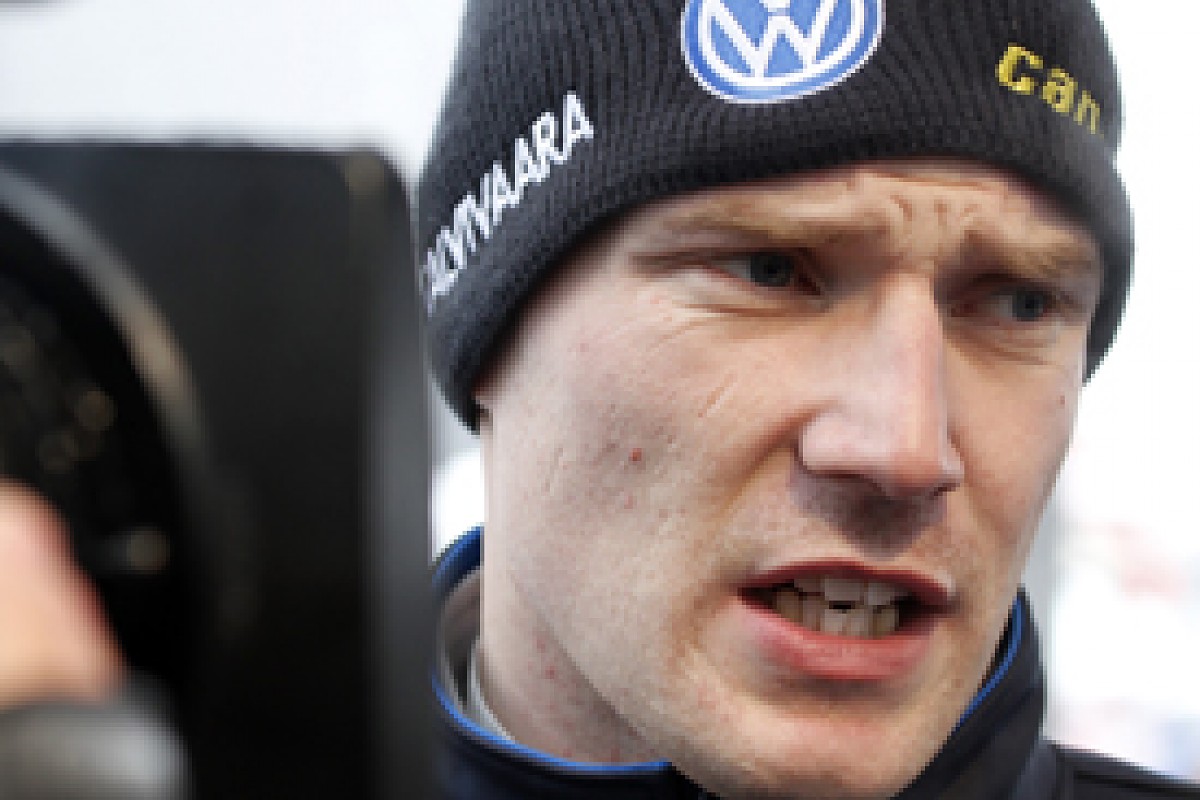 Jari-Matti Latvala
Co-driver: Miikka Anttila
Age: 27
Car: Volkswagen Polo R WRC
Team: Volkswagen Motorsport
WRC starts: 117
WRC wins: 7
Nationality: Finnish
Pound for pound, the fastest driver in the championship. Not, however, the most consistent. If he can marry that speed with getting around every corner of every rally, then he'll be champion. Providing his new motor doesn't suffer any teething troubles, that is.
It's not going to be an easy season for the likeable Latvala, especially shifting to a new team with quite a different culture from the one he's been used to at Ford. And he's going to have to watch out for a super-competitive team-mate in Sebastien Ogier.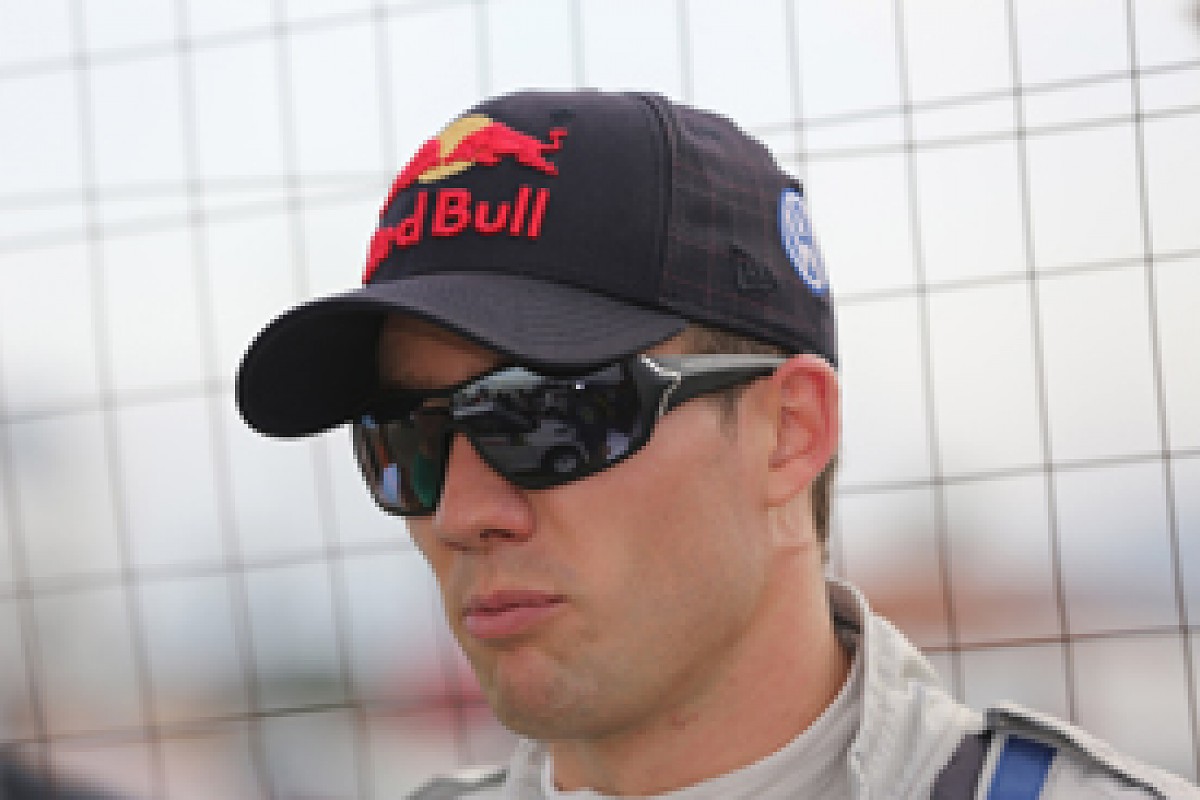 Sebastien Ogier
Co-driver: Julien Ingrassia
Age: 29
Car: Volkswagen Polo R WRC
Team: Volkswagen Motorsport
WRC starts: 58
WRC wins: 7
Nationality: French
After a year away from World Rally Car competition, nobody will be keener to reach the start of Monte Carlo than Sebastien Ogier.
It's reasonable to expect him to be quicker than his team-mate Latvala for the first few rallies, given the Frenchman's level of experience with the Polo R WRC, but it'll be interesting to see how he fares when Latvala starts rattling his cage with some scratch times. Ogier's ability as both a driver and a competitor has been missed among the frontrunners over the past 12 months. Welcome back.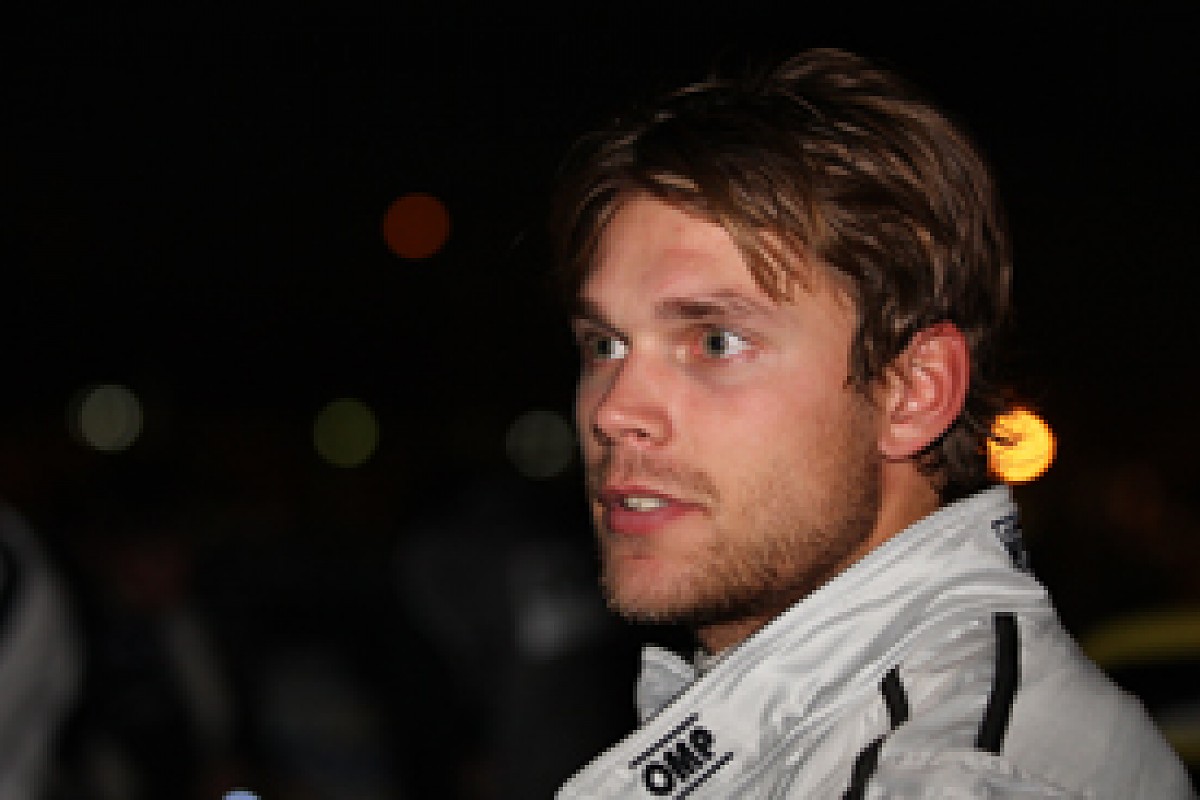 Andreas Mikkelsen
Co-driver: Mikko Markkula
Age: 23
Car: Volkswagen Polo R WRC
Team: Volkswagen Motorsport
WRC starts: 30
WRC wins: 0
Nationality: Norwegian
Hard to say what we should be expecting from the two-time IRC champion. Just how quick is he? What do his two titles mean at the sport's highest level? The only gauge we have is the times he set against Ogier in the same car on selected WRC rounds last year; and, let's face it, they weren't too shoddy.
Mikkelsen's programme will kick in from Portugal onwards, which is a shame because he'd have been one to watch in Sweden.
The 2013 WRC calendar
Not quite the four corners of the globe, but not far off. The World Rally Championship takes in the fastest and fiercest roads on the planet to make sure the champion works for his title.
There's only one event change to this year's calendar - with Australia coming in to replace New Zealand. Sardinia shifts back to the summer and some fine Italian island sunshine, while Wales goes in the opposite direction in search of typical season-ending conditions, including fog, rain and plenty of mud.
But it's the mountains of Monte that this week will get us under way on this 13-round, 11-month, 12,000-mile journey.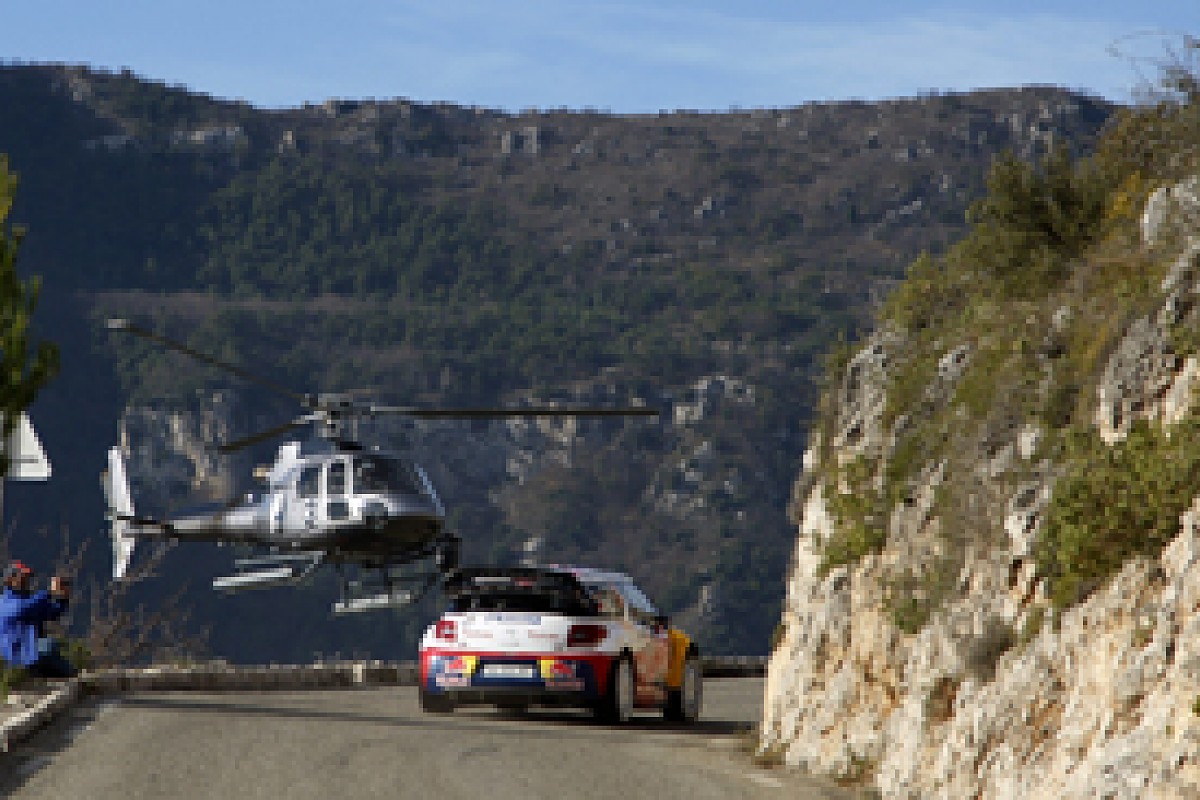 Monte Carlo Rally
January 16-19
Based: Valence-Monte Carlo
The most iconic rally in the world. The appeal today is just as great as it's ever been. The Valence start and base for the first two days might not be to the purist's taste, but it does mean we get the chance to sample the best of the best in terms of Alpine stages.
Watch out for... the return of Sisteron this year. Among a bunch of brilliant stages, this one is an absolute belter.
Rally Sweden
February 7-10
Based: Karlstad
If the conditions are right, this one's the absolute favourite for all the drivers. With the snow banks in place, it's the once-a-season opportunity for the world's finest racers to balance their outrageous ability on the absolute limit of adhesion. Watch them go a gear higher into corners before leaning on the white walls as they exit. If it's a no-snow show, it can be a bit of a miserable three days.
Watch out for... Jari-Matti Latvala. He's won this event before, and his ability on these roads will make up for his inexperience in the Polo R WRC.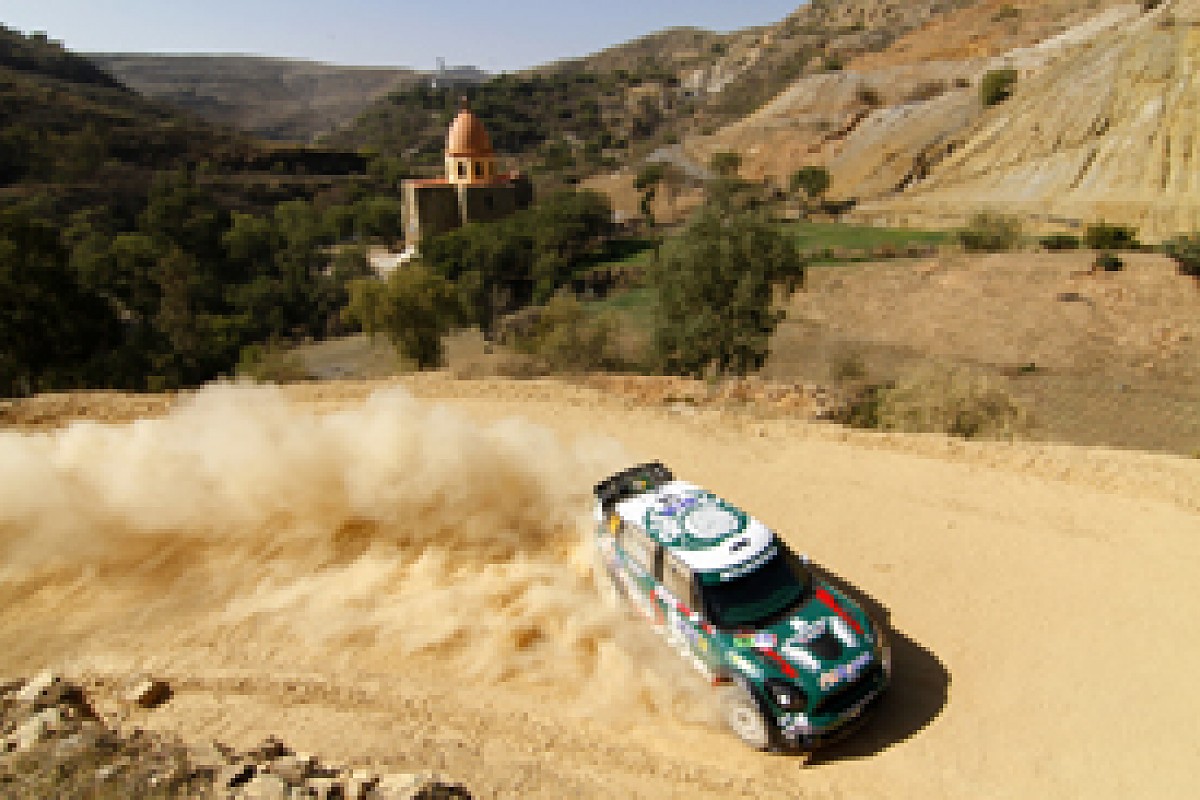 Rally Mexico
March 8-10
Based: Leon
Last year's endurance element remains, with fewer stages than in years past, but those stages that are in really mean something - such as the 34-mile Guanajuatito stage on Sunday morning. Try picking a winner before that monster has been run. Great atmosphere and a great rally.
Watch out for... the drivers moaning about the lack of power from the engines as the cars climb up above 2000 metres for the highest altitude round of the season.
Rally of Portugal
April 10-12
Based: Faro
Bit of a change around from last year, with the night stages that famously caught Sebastien Loeb out binned from the 2013 route. And the Lisbon street stage moves from Thursday afternoon to Friday afternoon. Otherwise, the dirt roads around the Algarve are all familiar from previous seasons.
Watch out for... loads of middle-aged men wearing ridiculous trousers playing golf and incredibly ignoring the mass fever going on around them. Shocking.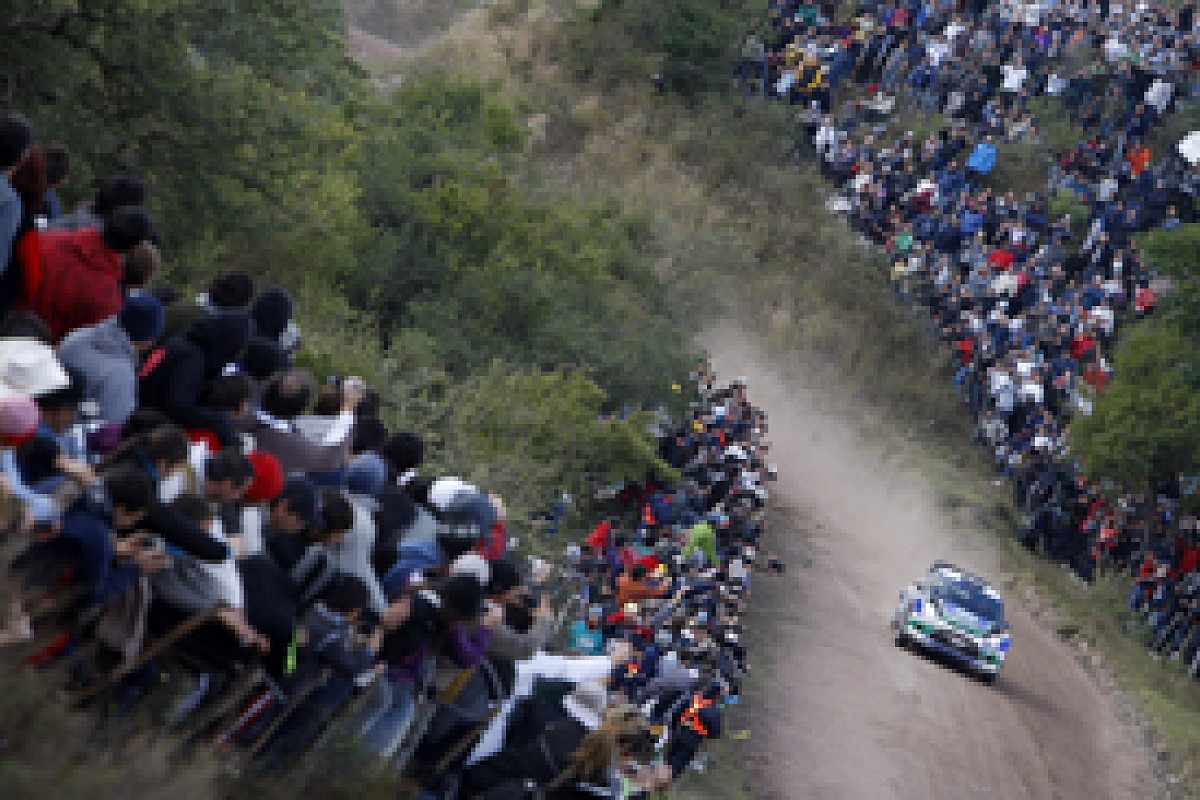 Rally Argentina
May 3-5
Based: Cordoba
Undoubtedly, the live rally event of the season. The fans in Argentina are like nowhere else on earth. This is the biggest motorsport occasion of the season for these people, and you're left in no doubt of its importance to them. The roads are classics as well, with El Condor ranked as one of the best in the world.
Watch out for... a million people standing at the side of the road - plenty of them wearing the duvet from their beds to keep out the early southern hemisphere winter.
Acropolis Rally
May 31-June 2
Based: Loutraki
Not the massive challenge it once was, but getting through a modern Acropolis is still no mean feat. This will be the first of the hot European rallies of the season, and it's an event that still holds plenty of kudos for the winner. If the night stages of 2011 do return - as rumoured - the result could really be shaken up. This is an event where qualifying is perhaps more important than ever. Get the road position right, and you're well on your way.
Watch out for... drivers diving off the bridge over the Corinth Canal. Sensibly, they don't leap until they've tied some elastic around their ankles.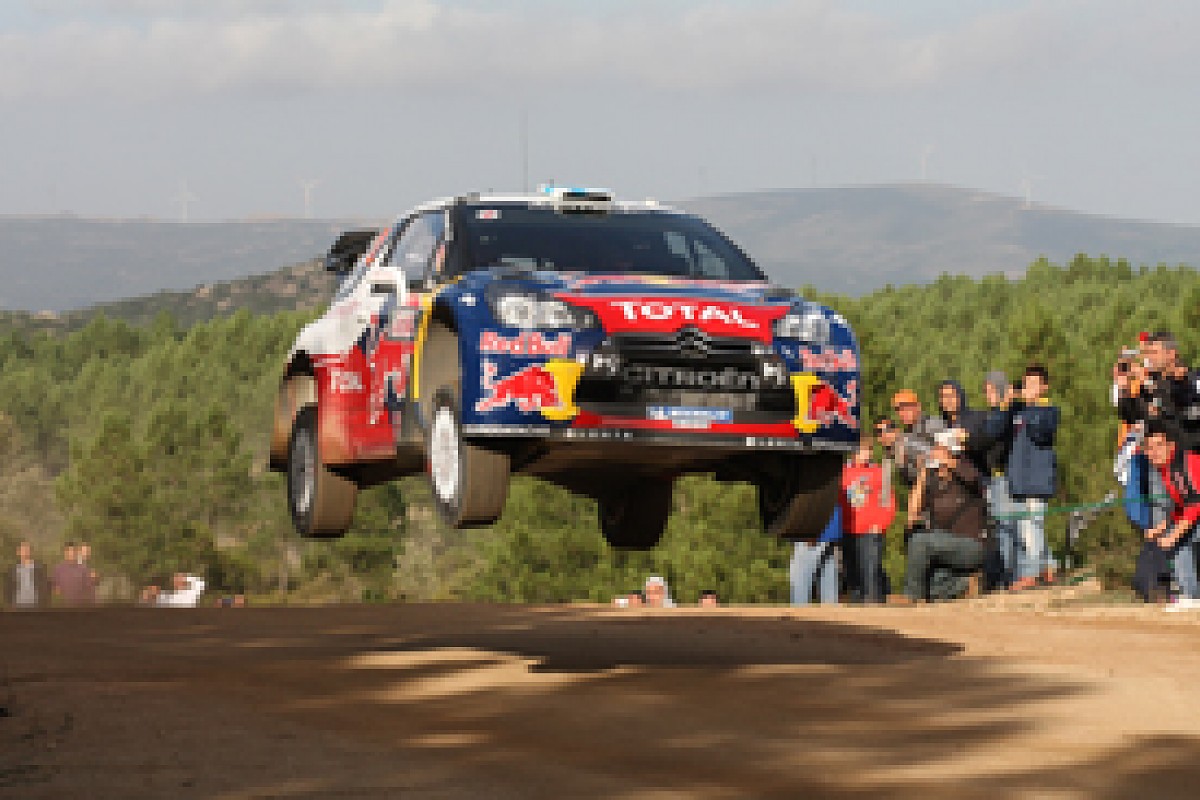 Rally of Italy
June 21-23
Based: Olbia
For the third year in succession, this will be the last time Italy's round of the World Rally Championship runs on Sardinia. Seriously, we are told a move to the mainland really is coming for 2014, so this is likely to be the last time the drivers will be challenged by the fast and deceptive Costa Smeralda roads. It might be a bit of a pain getting to Olbia, but at least there's the chance you'll bump into Silvio Berlusconi in his speedos at his place in Porto Rotondo.
Watch out for... if you do make it to Berlusconi's gaff, check out the remote control waterfall. Otherwise, watch the jump on Monte Lerno.
Rally Finland
August 2-4
Based: Jyvaskyla
The WRC's annual flying show remains one of the seasonal highlights. Immensely well organised, Finland is rallying's equivalent of the FA Cup Final - the biggest date of the year in the sport's spiritual home. The route has been packed into two and a half days in recent years, and it's been better for that change, with non-stop action from a start in Lahti to a massive party finish in the centre of Jyvaskyla.
Watch out for... one word: Ouninpohja. It's hugely hyped for good reason. Go there and watch in wonder.
Rally Germany
August 23-25
Based: Trier
With no Sebastien Loeb in town, surely this will be Dani Sordo's first ever WRC win - providing he hasn't done it before arriving on the banks of the Mosel. As ever, the mix of lanes, tank tracks and hairpin-littered vineyard roads will provide a varied and interesting challenge for the drivers, especially if the weather cuts up rough.
Watch out for... a big presence from Volkswagen: this will be the manufacturer's first ever home round of the WRC as a frontrunning team, and it's bound to make a song and dance about it.
Rally Australia
September 13-15
Based: Coffs Harbour
Australia returns after its year's rotational absence, and the Coffs Harbour welcome is certain to be as warm as it was in 2011. The event totally takes over Coffs, but this year the organisers have to try to find some way of more fully incorporating Sydney if they're to avoid looking too parochial for the WRC slot that they're fighting with Auckland for.
Watch out for... an unpredictable result. With much of day one being washed away last time around, the second running of these roads could throw up the odd surprise.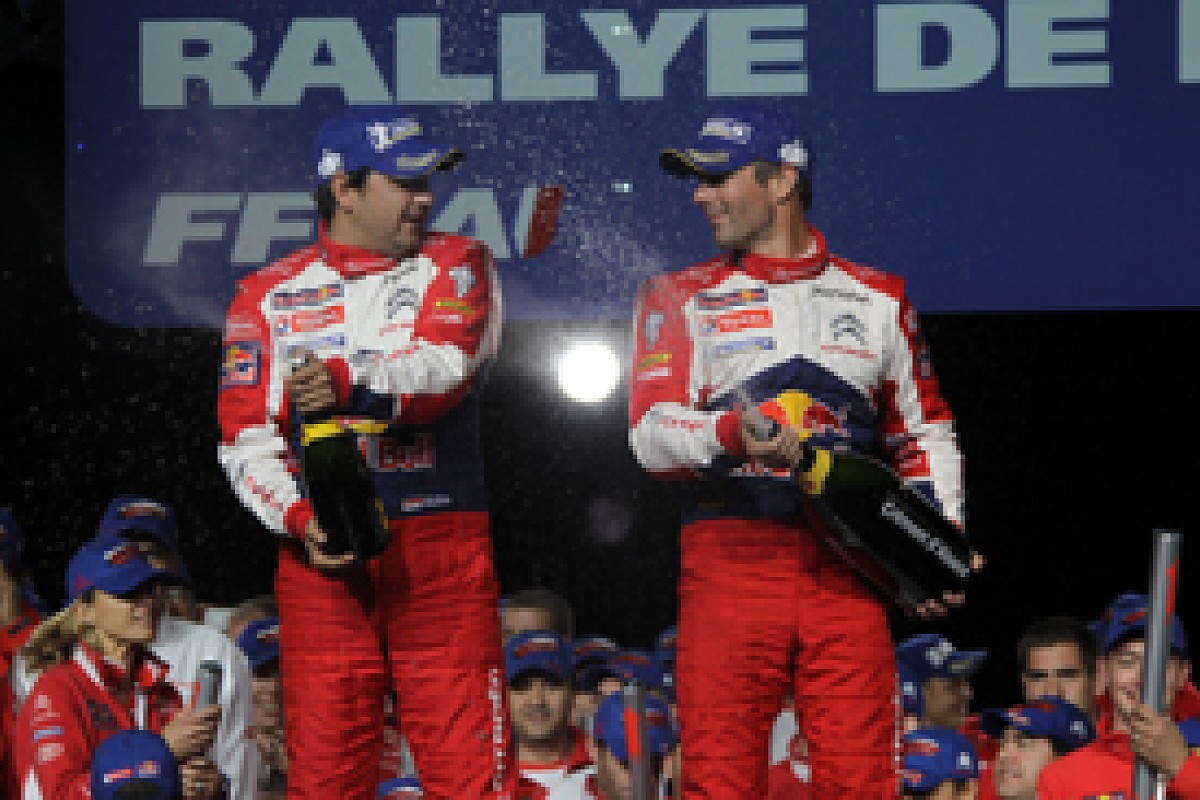 Rally of France
October 4-6
Based: Alsace
If everything goes to plan for nine-time world champion Sebastien Loeb, this will be the final time he steps aboard a Citroen DS3 WRC in anger. What better reason do you need to come and watch the master at work, celebrating what could also be his 80th and final WRC win? The stages are similar to Germany, so not the most inspirational asphalt rally around, but the atmosphere in Alsace more than makes up for it.
Watch out for... a proper French fight. Will Sebastien Ogier be able to spoil Sebastien Loeb's party?
Rally Spain
October 25-27
Based: Salou
Another very well-organised rally, and a unique challenge in its gravel-asphalt format. Watching the cars come into service at the end of day one with big ground clearance and plenty of suspension travel and go out as hunkered-down racers is always a point of technical interest. And if you're feeling brave and want to take on similar g-forces, then you could always brave the PortAventura fairground rides next door.
Watch out for... possible Sordo celebrations on the Salou seafront. The Spaniard has a better chance than ever to deliver for an expectant nation.
Rally GB
November 15-17
Based: Cardiff
It's farewell to the sunshine of September (!) as Rally GB goes back to its traditional November date. After more than the odd event with the championship sorted in favour of the fabulous Frenchman, it's fantastic to think of a three- or four-way title fight thundering through the Welsh woods. And with a north-south route retained - and the prospect of some night stages - there's plenty to look forward to in Wales this year.
Watch out for... mud, rain, fog, maybe some snow and possibly some ice. Classic Rally GB conditions. Welcome back.