Time after time, Sebastien Loeb has paid his dues. And, for the ninth time in succession, with his friend and co-driver Daniel Elena alongside, they can sing the song. They really are the champions. And always will be.
Nine times. Amazing. Astonishing. Brilliant. Actually, better than all that.
If he fancied, Loeb could go on. In all honesty, nobody has the power to challenge him, Elena and Citroen next season. Or maybe even in 2014. But Loeb has thrown his own towel in. He's submitting to his success and giving the rest of the world a chance and himself a change.
After a year of major internal turmoil in 2011, the inbound Mikko Hirvonen delivered Alka-Seltzer-style relief to the champions. He settled in quickly and began bagging trouble-free points. It was immediately obvious that he wasn't going to challenge Loeb in year one of his Citroen deal, so the friendly Finn helped out with an eighth manufacturers' title and Citroen's first one-two in the drivers' race.
In what would turn out to be its last season in the sport, as a factory effort at any rate, Ford faltered. Ironically, in a year when the Fiesta RS WRC looked a more potent force than ever before, the drivers simply failed to deliver.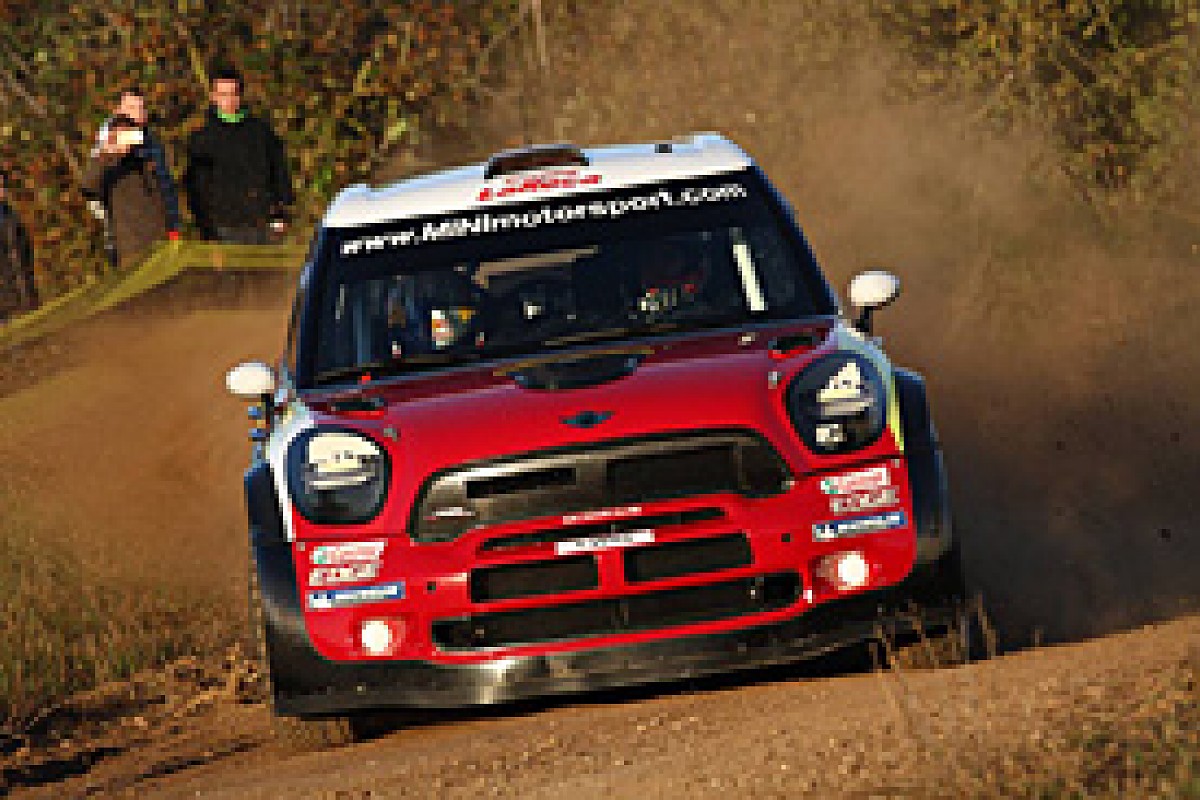 Mini's WRC assault was short-lived © XPB
Mini's assault on the WRC looked over before it began after parent company BMW decided rallying might not be for them after all. Granted, Motorsport Italia was funded for a full WRC season by Germany, but nobody was fooled into thinking that was the works team.
Prodrive was where the power remained and it was a massive, massive disappointment that the Banbury folk and BMW couldn't sort out their differences to drive the John Cooper Works WRC forward. The potential of the car and the team remains huge.
How it was won
This year bore strong resemblances to the proceeding eight in that Loeb came out and demolished the opposition, won the championship and went home.
In terms of wins, this was his third-best season: his nine victories were good, but not good enough to beat 2005 (10 wins from 16) and 2008 (11 from 15). Had Loeb not gone off the road in Portugal and Italy, it might have been possible to equal his own record.
His Portuguese shunt provided a real window of opportunity for Ford. Coming out of Ourique in the pouring rain, Ford was one-two. Mikko Hirvonen was third, but would later be excluded.
Talking from the front, Jari-Matti Latvala said: "We have good cards. Now we must use them."
Then he went off the road. Then team-mate Petter Solberg went off the road. And Ford's season went downhill from there.
If Ford had made that result stick it would've been swarming all over Loeb with the confidence the best result in the worst conditions brings. It wasn't to be.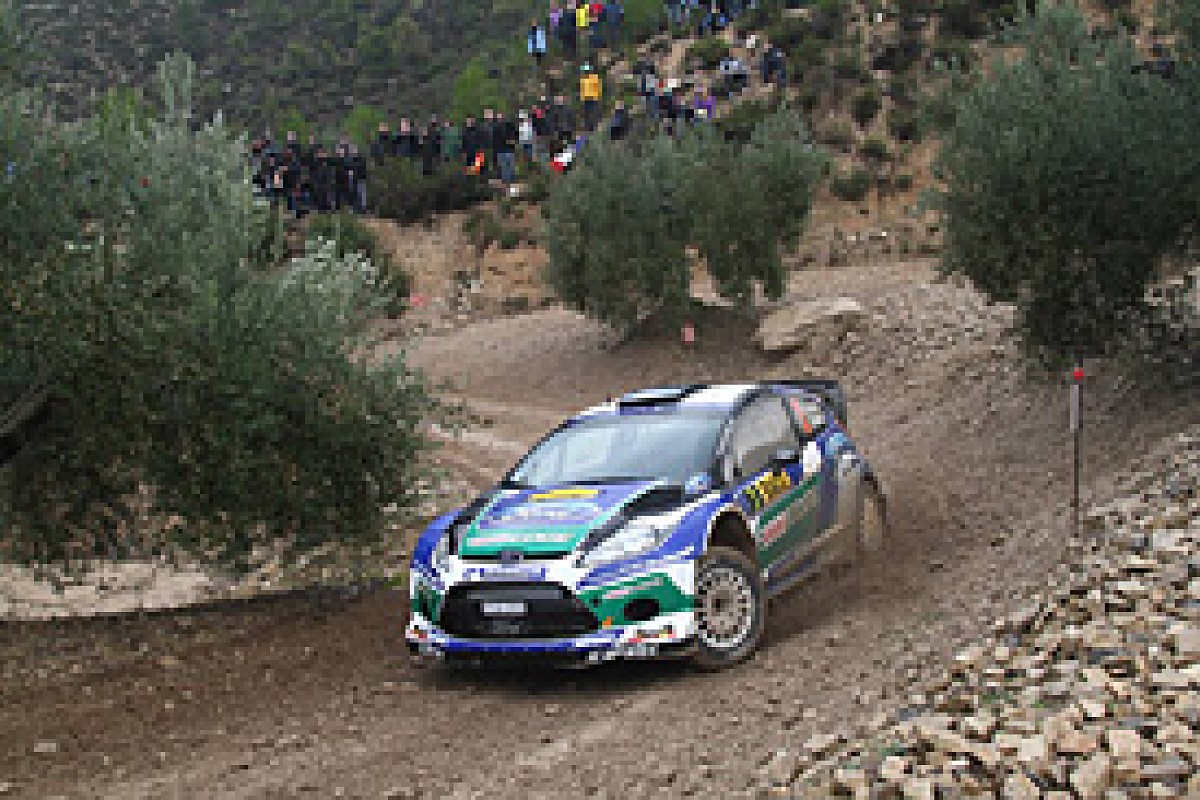 Ford's factory effort faltered in its last year in the WRC © XPB
And anyway, you could argue that the minute Latvala decided to go skiing in April, the deal was done and Ford's fate sealed. The Finn fell off his skis, fractured his collarbone and missed the next round in Argentina.
There's little doubt that if Latvala and Solberg had won a few more rallies and been firing on all cylinders they could have taken the title down to the wire, but Loeb would still have won.
Ford, however, would, could and probably should have lifted a third makes' crown under the guidance of M-Sport.
The factory Ford pair should have got in and under Hirvonen's skin while he was still settling at Citroen. Instead, they let him find his rhythm and lay the foundations with plenty of points.
Standout performers
In terms of pace and consistency, this was another Loeb year. Hirvonen was on the podium 11 times and finished every rally - only to be excluded for a clutch-related issue on his Citroen in Portugal.
Latvala won twice and showed he's still the possessor of massive pace; Solberg too has plenty to offer, but didn't see the finish often enough for this to be a real stand- out season.
Mads Ostberg, Rally of Portugal winner, however, did. Ostberg came of age this season. How a driver who missed the opening round in Monte Carlo and then opted out of the long-haul down to New Zealand was still in the thick of the fight for third across the spread of the season is astonishing. Ostberg had no business being in that battle.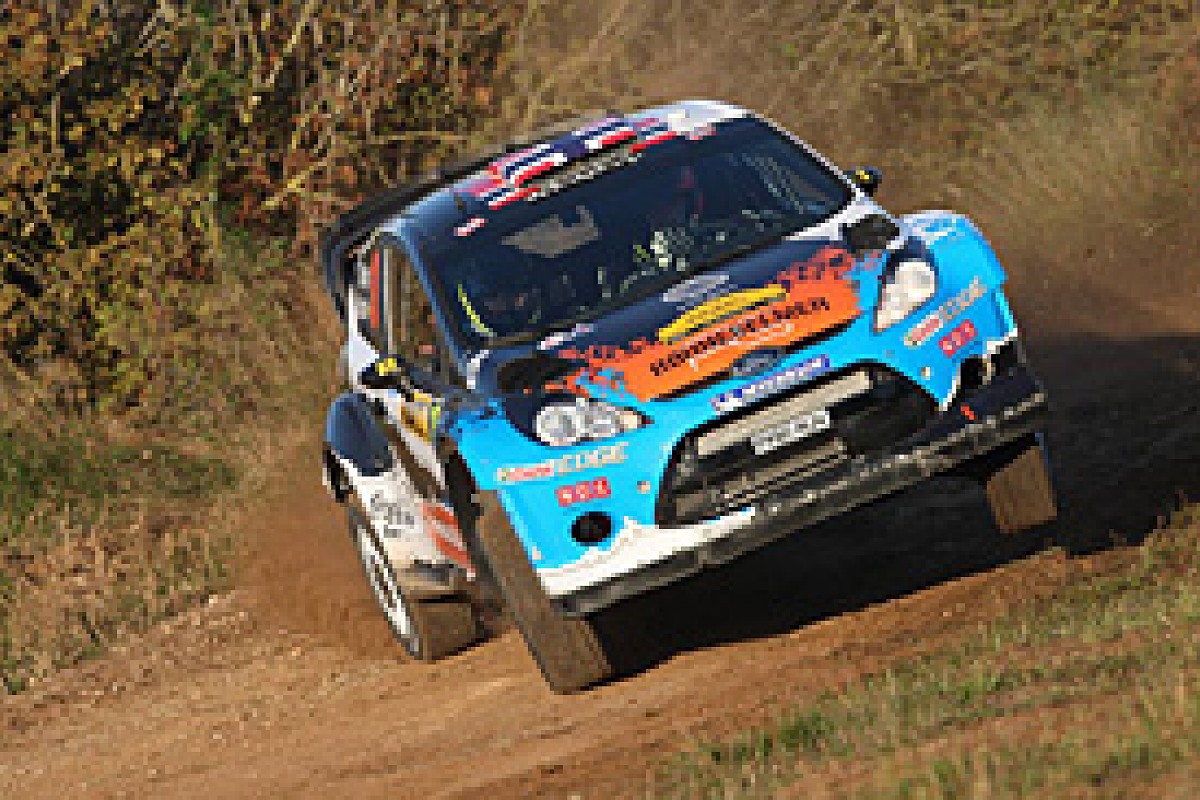 Ostberg drove brilliantly in 2012 © XPB
If the Norwegian had one failing this year, it was his inability to sustain the intensity of his attack from Saturday afternoon onwards.
Letting the odd second slip here and there, he often found himself 20 seconds or so adrift and that margin invariably grew as the weekend progressed. But, for a man with very limited testing, Ostberg was brilliant.
Evgeny Novikov and his fellow M-Sport driver Ott Tanak showed pace enough to win stages, but were often quite as likely to end the event in the trees.
The same could be said for Citroen junior Thierry Neuville. Those three drivers had a season all other aspiring young drivers would give their eye teeth for, but none of them truly made the most of it.
Craig Breen did make the most of a tragic season. After seeing his best friend and co-driver Gareth Roberts die next to him on the non-championship Targa Florio Rally, Breen bravely battled back - overcoming a subsequent shunt in Finland - to lift the SWRC title.
Rarely will this championship ever record a more heroic drive or a more deserving world title.
Elfyn Evans and Benito Guerra are also worthy of a mention. Evans dominated the WRC Academy, while Guerra took a nail-biting final-round win in the PWRC.
Something to remember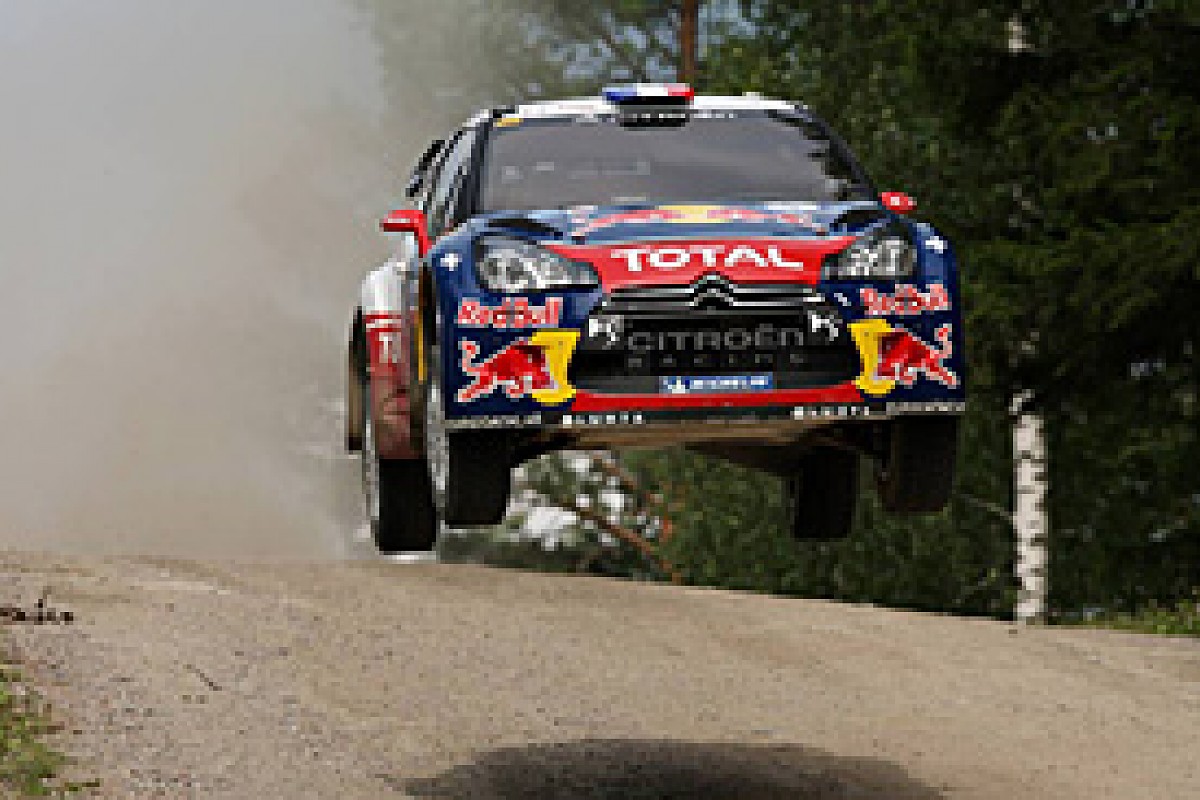 Loeb's victory in Finland was a classic © XPB
Loeb's win in Finland this year was a classic. He rose above the rest of a competitive field in a way very few drivers can. He won round eight in the sort of style that Markku Alen or Juha Kankkunen would have done at the height of their powers. He did it like a Finn.
For the first time this year, Loeb really found the Finnish way - he connected with the stages and clicked with the locals.
Having arrived in Jyvaskyla with a comfortable lead in the series, the Citroen star was under no pressure to win an event that he admits is not one of his favourites.
His team-mate Hirvonen was the talk of the town; coming home with the champion's car. Mikko was tipped for the top.
And it's under exactly these circumstances that Loeb finds an extra gear: Citroen's his team and the chance to reassert his authority over the sport and the squad provided an irresistible, unbeatable and compelling force.
He might only have beaten Hirvonen by six seconds, but it might as well have been six minutes after a brilliant lights-to-flag win.
Something to forget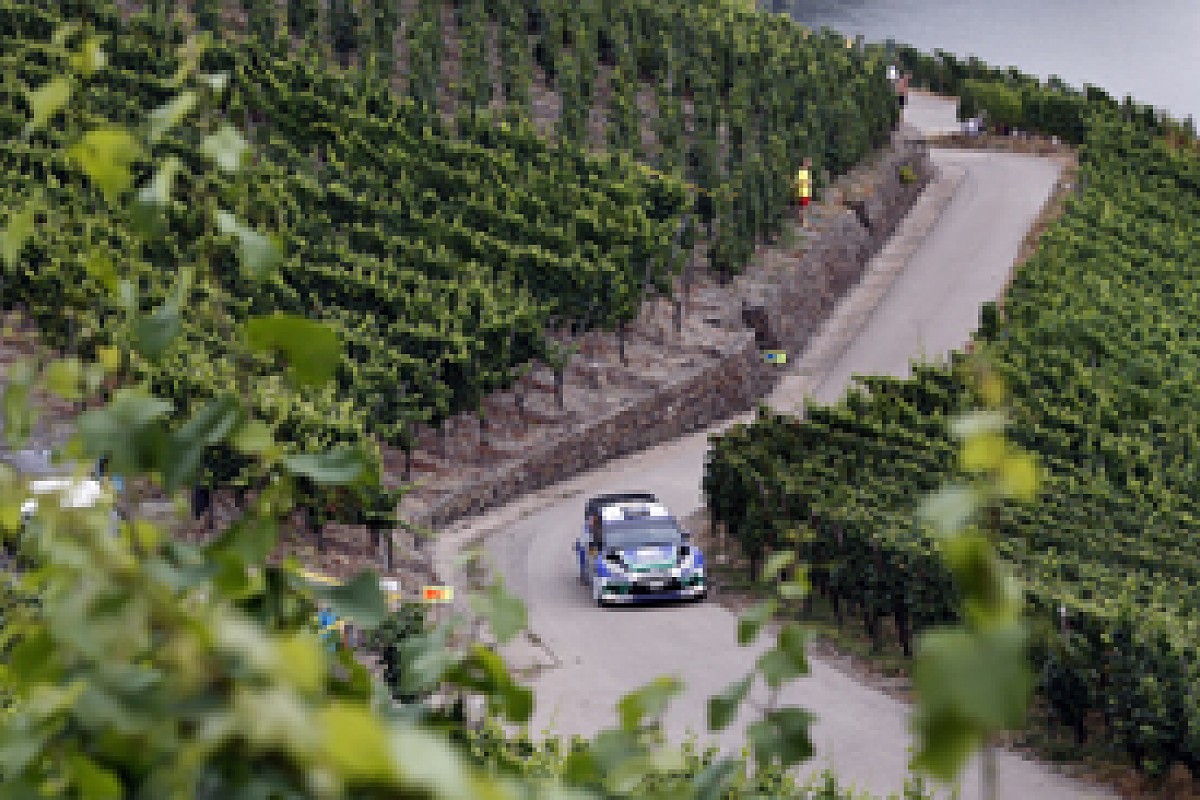 Off-track, it was not an easy year for the WRC © LAT
Pretty much everything that was going on off the stages, ie the deeply dull politicking that has provided a boring backdrop to this year's championship.
The year started in the worst possible fashion, with the realisation of the full ramifications of the bankruptcy of global promoter North One Sport.
In an attempt to provide a steadying hand, FIA president Jean Todt committed to a roadmap sanctioned by all the stakeholders, directing the WRC to a brighter future. And a rapid agreement with TV giant Eurosport looked ready to save the season.
For whatever reason, (and it would be interesting to know what that reason was...) that deal wasn't done and so came darkness. And we were in the dark for a very long time.
The FIA issued expression-of-interest documents, but these missed deadlines by such monstrous margins that the media grew tired of an ongoing story that made a mockery of our sport and looked in danger of doing the same to the governing body.
From the pits of despair, came a bull: a red one, with wings. And now it looks like we might have a future again.
Where next?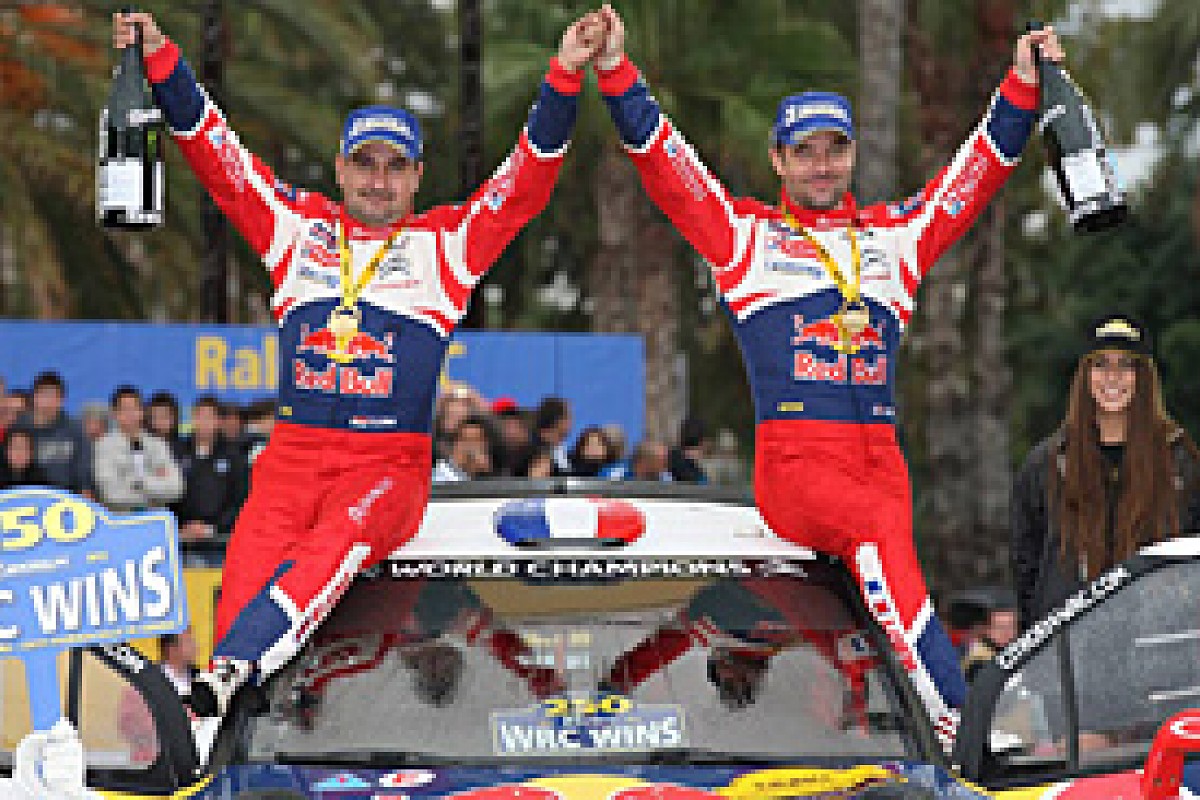 Loeb won the 2012 Rally Spain finale © XPB
Onwards and upwards are the only options for the World Rally Championship. Next year is a genuine new dawn for rallying's top level. For the first time since 2003, we will have a properly competitive championship - courtesy of the freakishly brilliant Loeb's departure - and we have a new, well-funded and switched-on promoter.
What we need now is strength of leadership from the FIA and its recently appointed rally director Jarmo Mahonen.
Much has been made of Mahonen's ability to build Rally Finland into one of the biggest and most powerful rounds of the WRC. Some have pointed out, however, that that's like promoting Premier League football in Britain... not the hardest of sells.
Next year, Mahonen faces the fight of his life to put the component parts of the world's finest rally series together to return the WRC to what it once was.
What will help Mahonen and the WRC will be the arrival of Volkswagen. While some fear VW's no-nonsense, big-spending approach could raise the fiscal bar beyond more menial makes, the arrival of a real heavy hitter in the sport can, for me, only be a good thing in terms of profile.
Remember that? Profile?
And when Hyundai follows, the WRC should really start to look like it's getting back on its feet.
But for now, the nine-time champion has taken his bows, now for his curtain call...