I'm watching a tractor doing donuts.
Seriously. I kid you not. The tractor's now doing burn-outs.
I think it's being driven by a Norwegian - or at least that's the assumption, given that I found the link on Petter Solberg's Facebook page. Or maybe a Swede.
Still, I've had stranger journeys through cyberspace... For those of you interested in seeing an alternative use for the engine from a Volvo 240, have a look at this link.
For the rest of us, back to the matter in hand - but we'll stay in Norway.
When did it happen? Did you see it coming? I certainly didn't. The seat of power in Norwegian rallying has most definitely shifted. No longer does it rest in the Solberg household.
Petter Solberg has not only been at the top of the Norwegian rallying tree for 13 years he has pretty much been the Norwegian rallying tree. But it looks like the 38-year-old's reign is coming to an end.
Solberg has been top of the Norwegian rallying tree for 13 years... © LAT
The man Mads has arrived. For the first time since Solberg joined Ford in 1999, he has been topped in terms of lead Norwegian at the end of the season, with Mr Ostberg beating him to fourth in the drivers' championship by 25 points.
The season-long stat is impressive enough, but consider this: Ostberg beat Solberg on eight of the 11 rallies he competed on this season. Now that's really impressive.
Despite having a decade more experience in the sport, Solberg simply couldn't match Ostberg's ability to bring the car home well in the points and at a decent rate of knots. The gap is narrowing all the time, but it's fair to say that in a flat-chat dash from a to b, Solberg would likely still be a shade quicker than his countryman.
But Ostberg's the driver M-Sport managing director Malcolm Wilson had always targeted for 2013, not Solberg. And this is only partly due to Ostberg's ability to contribute to the Cumbrian coffers; Wilson's seen the glimpse of a world champion in Ostberg, he's seen what he saw in Solberg in 1998.
What does this mean for Solberg?
Well, it could very well be the end for 'Hollywood'. Imagine that. No more Petter. Hard to imagine isn't it. No more hanging out of cars, falling off roofs, no more of Petter being... 'part of the game'.
The WRC would be a considerably poorer place without Solberg.
And Norwegian rallying would miss him as well.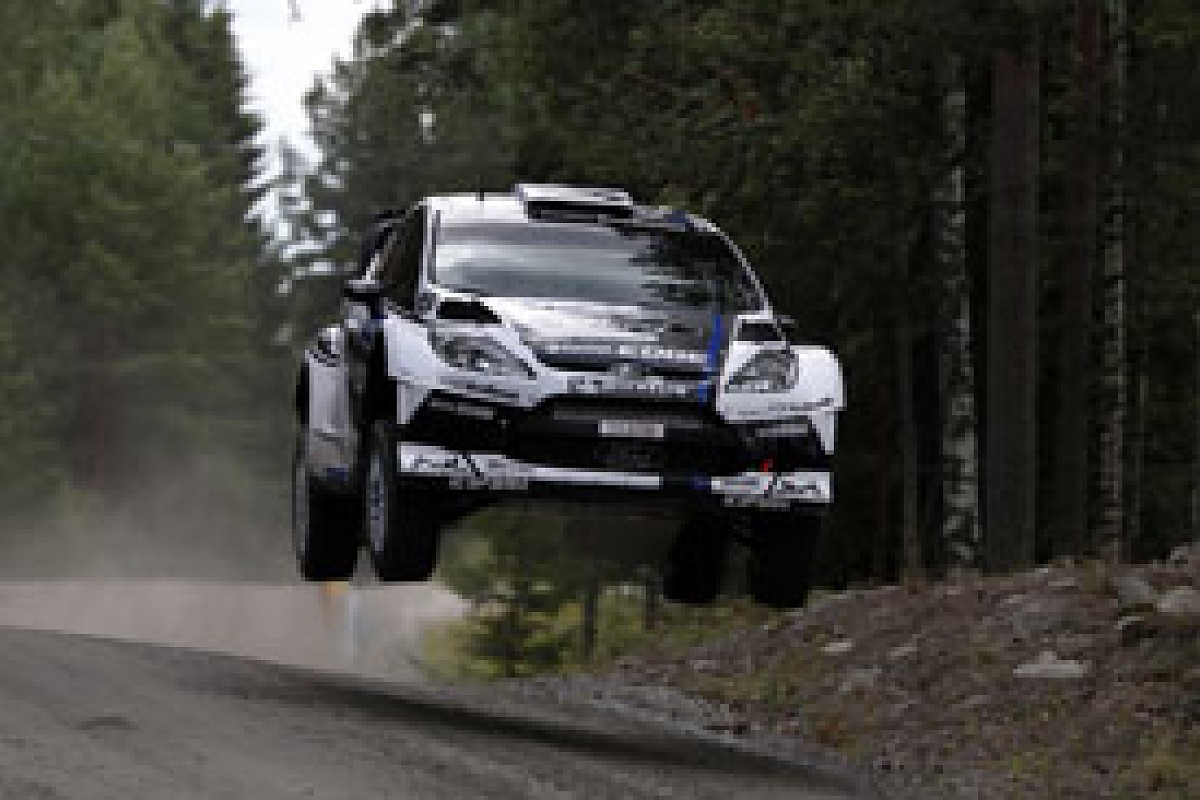 ...but Ostberg beat him on eight of this year's WRC events © XPB
Look back before Petter and what was there? There was John Haugland, the heroic underdog famed for winning his class on every RAC Rally since the beginning of time in a Skoda 130 LR. Otherwise, there were solid national drivers like Roar Vannebo or Birger Gunderson, both of whom came to the UK and made a decent fist of pedalling through our woods. And then there was Ostberg.
No, not Mads - his father, Morten.
While sharing a cab through the centre of Buenos Aires last year, Morten took the time to talk me through his own rally career. It's no wonder Mads is a tidy wheelman.
After retiring an Opel Ascona from the 1985 RAC Rally, Ostberg Sr's best moments came in a Subaru Impreza WRC on a variety of Scandinavian events, where he became a regular on the podium. In 2000, he finished third on the Finnskog Rally - the Kongsvinger-based forerunner of Rally Norway. Ahead of him was Petter's brother Henning and Petter's father-in-law Stig-Olov Walfridsson.
The Solberg dynasty must have frustrated the hell out of Ostberg at that point.
But now Mads is moving it to one side.
And look at Norwegian rallying now. After spending decades in the shadow of its Nordic neighbours, Norway is about to become a WRC powerhouse.
If Solberg doesn't retire from world rallying, it's most likely he will remain in a Fiesta RS WRC (the Qatar M-Sport World Rally Team is pretty much his only option and Wilson is still keen to make it happen) and that would mean a Norwegian lock-out of one team. And then there's two-time Intercontinental Rally Challenge champion Andreas Mikkelsen, who will be in a works Volkswagen Polo R WRC from Portugal onwards.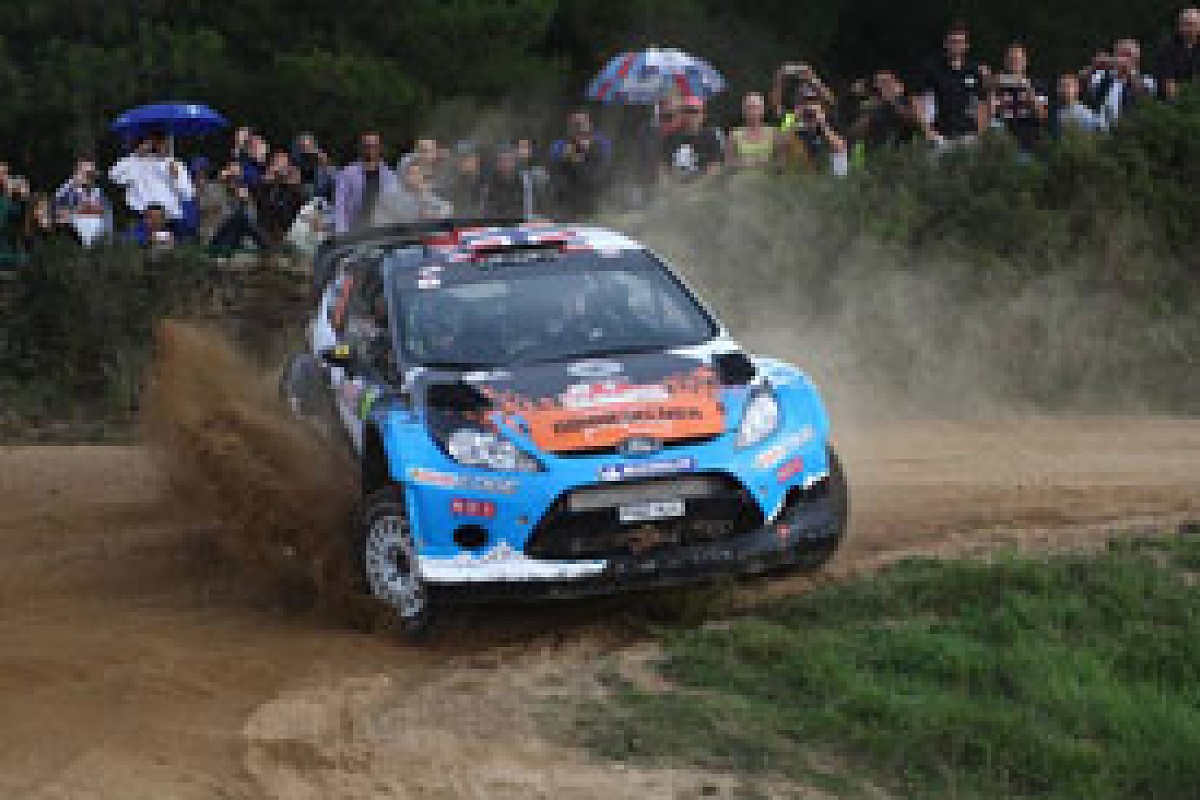 Solberg and two-time IRC champion Mikkelsen © LAT
And after that, there are the other Norwegian youngsters like Anders Grondal and Eyvind Brynildsen, both of whom have been on the periphery of the WRC for some time now and would be in there like a shot - and able to hold their own - if they could put the right deal together.
How Norwegian rallying has flourished. And you have to say a big part of that has to come down to Solberg's success. It's still amazing to see what a massive star he remains at home.

When AUTOSPORT recently broke the news that the end of his WRC career could be coming, it made the front page back home for Solberg. The news that Solberg might be no more literally stopped people in their tracks.

Don't forget, when he won the title in 2003, the population of Spydeberg took the streets and partied for days.

That's before we mention his Japanese following. Solberg has almost as many fans in the Far East as in his home country.
When he was driving for Subaru, Solberg never shirked a trip to Mitaka, Tokyo. He would sign autographs for hours and then, when everybody had his name on apiece of paper, he would spin the latest incarnation of Impreza WRC into oblivion in a cloud of tyre smoke; the barking flat-four drowned by the cheers of a usually reserved nation.
Norwegian rallying owes Solberg a debt of gratitude. But let's hope this isn't the end. Rallying is Solberg's life - we saw that when he put his all into running his own team for three years after Subaru pulled the plug in 2008.
Admittedly, Solberg has suffered the season from hell as he put everything into landing his first win since 2005, but he's better than this year. In the right frame of mind, he and Ford could win next season. And maybe then, with one more win, he will be happy to stand down and let Ostberg step up to fly the flag for the next decade.
In the meantime, get on to that tractor clip. It's mental.