For somebody who's only just come to terms with the end of Group B, last week in Spain was a tricky one.
I'm not very good with change.
When Carlos Sainz retired at the end of 2004 (before he returned for two rallies in 2005 to stand in for the benched Francois Duval). When Rally Australia left Perth two years later or when Marcus Gronholm called a halt to his career three years later. I remember them all. And felt a real sadness that things wouldn't really be the same again.
Of course they would. And will. They might even be better. Hmm, maybe not; the WRC will always be the poorer without drivers as charismatic, engaging, entertaining and charming as Sainz and Gronholm.
But we're managing without Western Australia.
And we'll manage without Sebastien Loeb and Ford. With or without these people and places, the world keeps on turning.

But the World Rally Championship has got to start turning a bit quicker. This column is not going down the political road again, but the FIA has some tough decisions to make in the very near future.
Frankly, in my opinion, the rally side of its extended organisation retains too many self-serving idiots who have never shown the knowledge, fever or application to be in the job.
I'm going to single out two people now - and these two people are the very antithesis of that last sentence. These two are the sort who work solidly behind the scenes to keep the sport on stage.
You might find it rather odd that I'm going to talk about somebody who has worked on the television side of the World Rally Championship. Surely, I hear you cry, WRC TV has gone down the toilet, never been worse, shocking and shameful. Certainly, it is in the UK. And, at the top of the season, it looked like it would be worldwide as well.
The WRC's lack of TV profile was a major worry for manufacturers amid the sport's promotional crisis © XPB
And it would have been were it not for the efforts of Simon Larkin.
Until recently, I'd never really known Larkin. He had bit of a reputation as a busy and occasionally brash Aussie.
Irritated at the lack of extended coverage of the WRC in Britain - and especially irked at the insight I was given for no one-off deal being done for Rally GB - I sought Larkin out.
He handed over the numbers and provided an explanation. He didn't try to hide anything, fronting up in an honest appraisal of the perfect storm that hit his side of the sport when that Russian chap, allegedly, forgot about lifting some lolly from Lithuania.
At the turn of the year, the fortunes of WRC TV were up and down like the fiddler's elbow. One minute we had maximum coverage and massive potential with Eurosport on round one, then we had absolutely nothing on round two (nothing until Rally Sweden organisers rescued the operation) and then we had the European Broadcast Union deal in time for round three - the communication of which we are probably still waiting for from the FIA...
Through all of that, there appeared a mass lack of direction. The shows were shocking and going nowhere. Larkin then dug in and started doing deals. Yes, he put some noses out of joint along the way, but he sold some TV and racked up some impressive numbers along the way. The most impressive number was 162,325,030 - the cumulative worldwide audience watching Loeb celebrate his ninth title. Now, Larkin's not trying to pull the wool over anybody's eyes here. He's not trying to sell this one as 160-odd million folk sitting down and shunning Downton Abbey or their national Sunday-night equivalent in favour the WRC.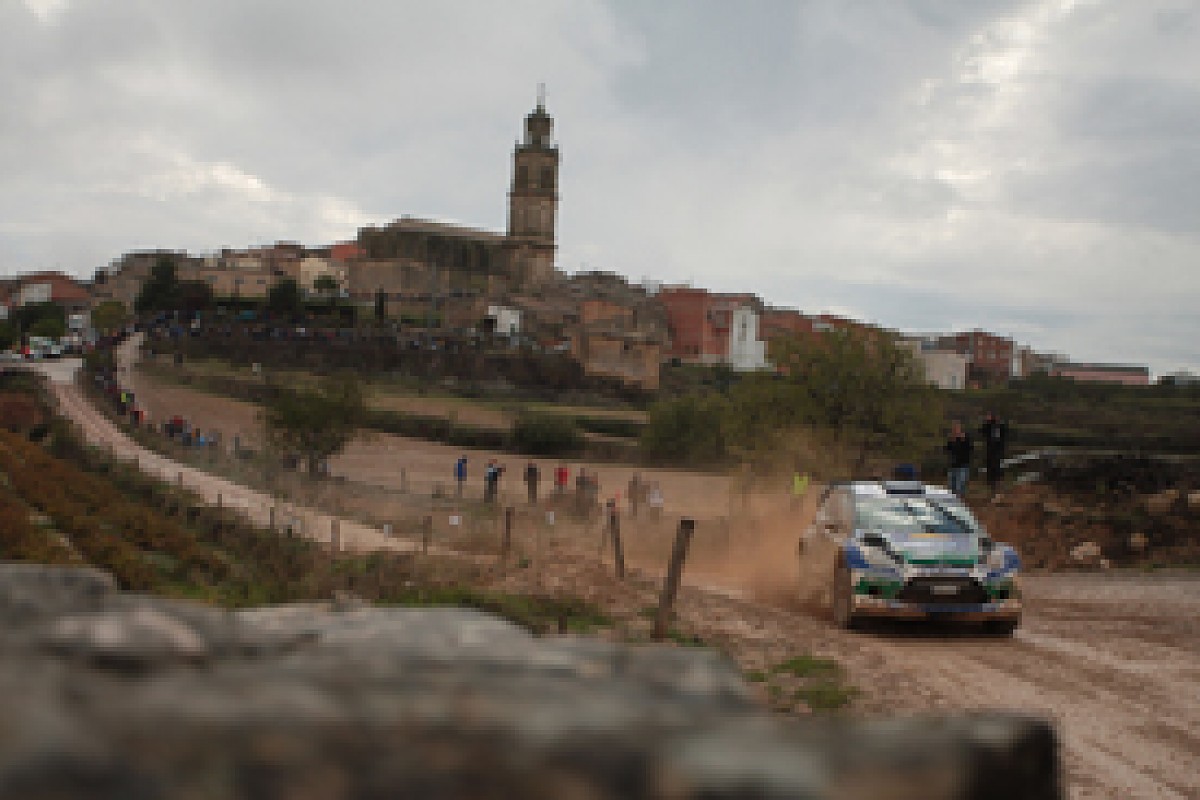 Rallying's spectacular action deserves an audience © LAT
No, that 160-mil is people who saw the WRC is some shape or form; most likely they caught it in a sub-one minute news clip.
And that's even better. We've got the hardcore. It's the peripheral sports fans we need to be pulling in. I mean, anybody with an ounce of sense and soul will take one look at Seb, Citroen and the world championship and realise this epic adventure makes essential viewing.
And these figures are provided by Kantar, some of the best counters in the world.
What frustrates me is that there was good news to be found in the WRC. But I had to go searching for it. Now, don't get me wrong, that's my job and I love doing that kind of thing. But, in these tough times and faced with a barrage of season-long criticism, the FIA should be finding a way to counter those critics with this kind of good, honest argument.
That provides a seamless shift into the second person who has impressed me massively this year. Actually, it's more than a year. It's 17.
Step forward Wilfy.
Mark Wilford has commented officially on the Ford World Rally Team throughout my time in the WRC. And I can't remember a cross word between us.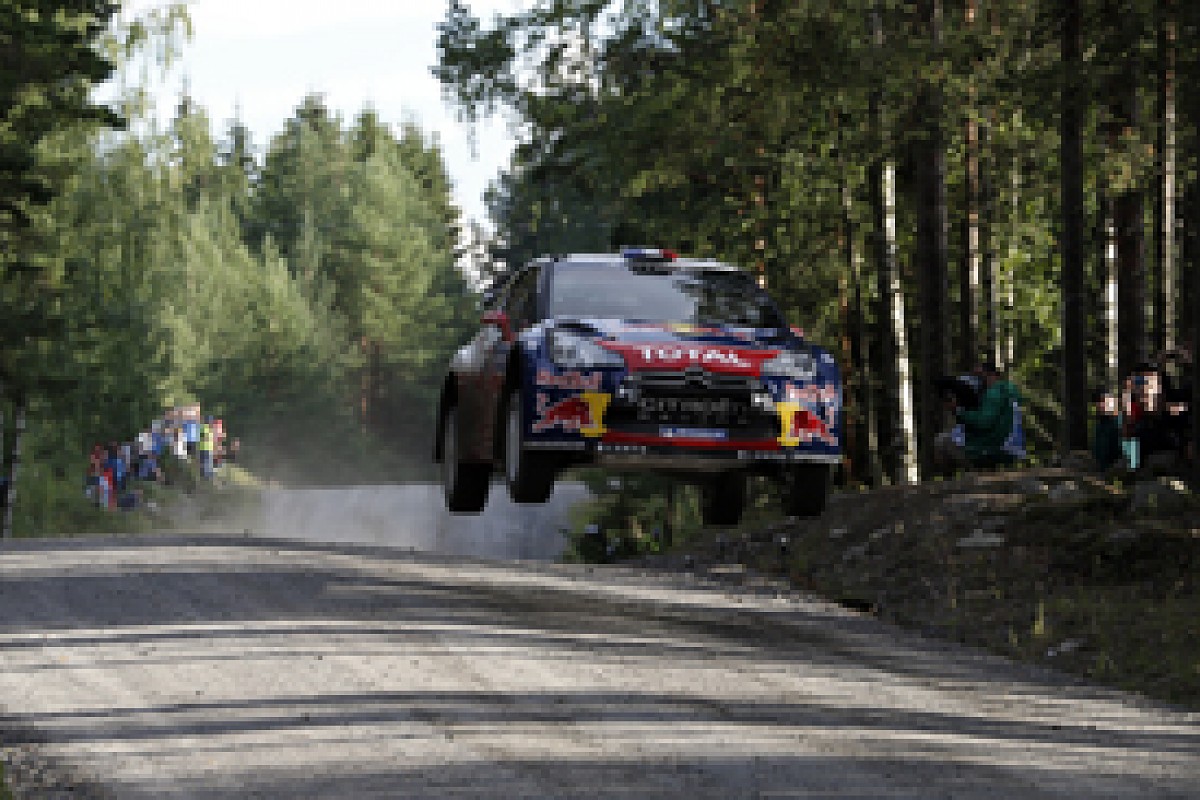 'Wilfy' addresses guests at Ford's farewell media dinner
Wilford trots the corporate line with such literary ability that his subliminal message suffuses stories the world over. The future for Wilf is uncertain at this time, following Ford's withdrawal from the World Rally Championship. And, while, this may be seen as a bit of an abuse of this column, I don't care: if there is anybody out there looking for a press officer in the WRC, employ this man. For a Darlington fan, he's bloody brilliant. And fluent in Korean and Hyundai history...
You see, it's the people at the heart of anything that make it so special.
A couple of hours before the finish of Rally of Spain, I was talking to Malcolm Wilson about the day's emotions. MW's a pretty emotional fella and I was impressed with the way he was holding it all together. Clearly, he was so focused on securing the future of his 230 staff, the full force of Ford's farewell wasn't going to sidetrack him.
Then it did. It floored him.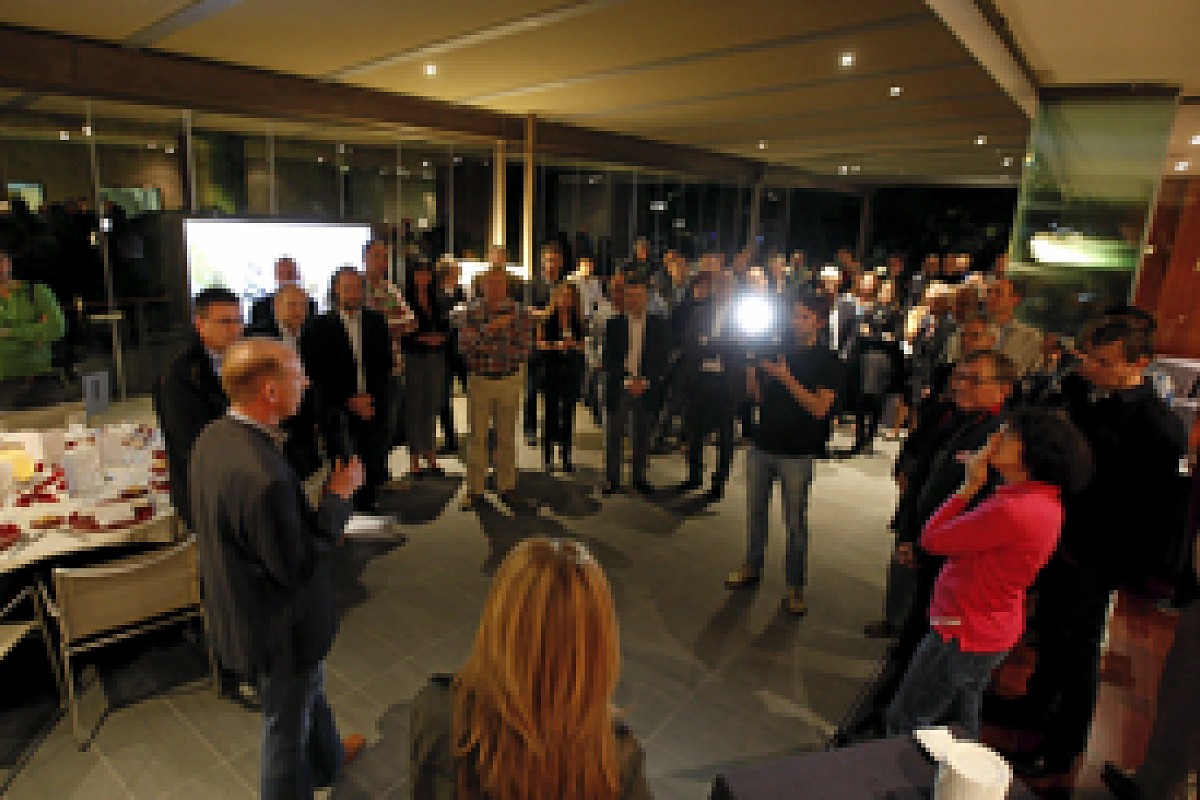 Plenty of sad goodbyes at Ford as 2012 came to a close
Jari-Matti Latvala climbed from the car, kissed the bonnet and brought Wilson's family - Elaine, Matthew and the 227-strong extended cast - to tears.
Loeb was in a similarly reflective mood.
"I'll be back next year, for sure," he said, "but this feels strange..."
A quick reminder of Friday's shocking conditions brought the brilliant little fella back to his senses. And, with a final flash of that trademark smile, our full-time world rocker was gone.
And in among all of those goodbyes was Petter Solberg. What will become of Solberg as the winter evolves? It's a fair question to ask if he deserves another shot with Ford. Seven times this year he has failed to finish rallies because something has stood in the way of him and his Fiesta RS WRC. Maybe the time has come for him to depart these shores.
Not a bit of it. I'll take you back to the beginning of these words. Remember charisma? Remember Sainz and Gronholm? Well Norway's first and only world champion is right up there with those boys. Can Solberg still win a world championship? Yes he can. And if he doesn't, he'll keep us on our toes and keep us entertained on the way to not winning the championship.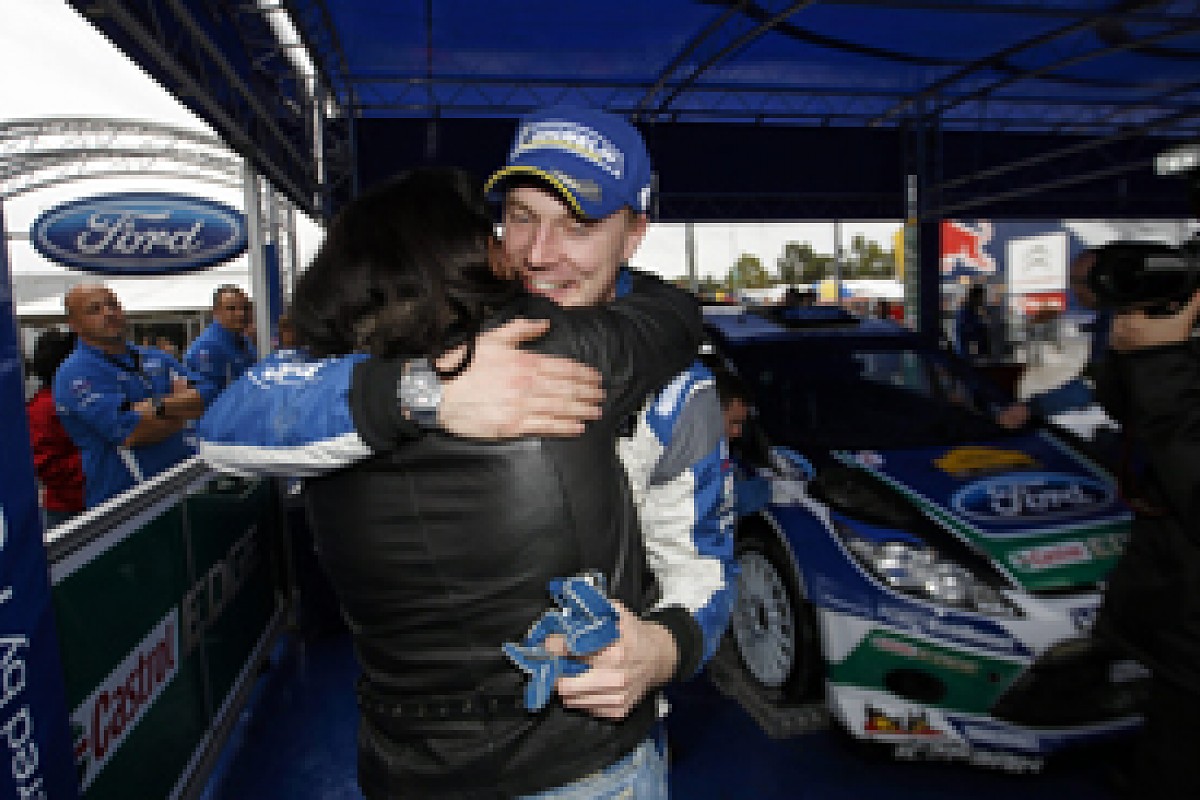 Solberg's WRC future is uncertain © XPB
The question is can anybody afford an entertainer in place of a potential world-beater? In such a commercially driven world, there's a strong case for Solberg. He might not have won any rallies this year, but he's won Ford millions more fans across the world with his ever-present effervescence. He's a genuine man of the people and it would be a mistake to dismiss public support.
Talking of public support, did you see any of the twitterings about the potential for Stage One Technology's exit from the WRC? For a subject as mundane as timing and tracking to generate such a groundswell of opinion in cyberspace and on the ground in the WRC service park is ultimately impressive, not to mention a fair reflection on the pinpoint accurate job those Stage One boys do.
Like Larkin, Stage One Technology supremo Simon de Banke was an unknown to me at the season's start. But, chronicling the tribulations led me to de Banke's door, intrigued as I was at his offer to time and track Monte Carlo for a song 10 months ago. What I found was an utterly decent bloke chasing the best for the sport at the centre of his world. And if the WRC does - for whatever reason (and at some stage we will unearth the real reason) - ignore public opinion and ditch de Banke, then I would offer world motorsport the same endorsement as for Wilf.
The WRC needs these people. If, for no other reason, than for me to avoid yet more change.