At least Ford was telling the truth this time.
The last time Ford walked away from the World Rally Championship, the announcement was nothing more than smoke and mirrors. In July 1994, Ford Motor Company issued a press release trumpeting: "Enhanced role for Ford Motorsport at Boreham". Granted, the facility was taking on a new development role, but what the headline missed was the fact that Escort Cosworths would no longer be wheeled out of Essex and onto the world stage.
On Monday this week, Ford did it again. But in today's full-disclosure world, the headline did its job: "Ford to withdraw as title sponsor from the FIA World Rally Championship after 2012 season".
We were then treated to the views of Roelant de Waard, vice-president marketing, sales and service, Ford of Europe. He reckoned the decision wasn't an easy one, but ultimately felt deploying resources in other areas was more better for the company.
Now, I don't know you, Mr de Waard and please forgive my impudence, but you're wrong.
The touch-paper on the rocket reading World Rally Championship has been lit, my friend. And you have just stepped off a skyward-bound series.
Ford is headed for a similar scenario as Honda when quitting F1 © LAT
In December 2008, Honda announced it was leaving Formula 1 and was, undoubtedly, irked four months later when Jenson Button won the Australian Grand Prix in a re-badged Honda RA109. Ten months after that decision, when Button and Brawn were celebrating an astonishing double-title tale in Brazil, there must have been much falling on swords in Minato, Tokyo.
There's strong speculation in this week's AUTOSPORT magazine that the same scenario is about to strike Ford. Time will tell.
Undoubtedly, there are strong reasons for Ford's departure from the WRC - selling 17,000 fewer motors in Europe this August compared with last August is not a bad one for starters. And then there's the lack of championship titles in the world championship. Again, this hasn't helped.
The price and competitiveness of road cars is something that will be dealt with in other areas of the motoring media, so let's focus our attentions on why it went wrong for Malcolm Wilson and M-Sport.
Undoubtedly, Ford should have won more rallies this year and more titles in recent years. But, let's face it, who could have genuinely taken the fight to Sebastien Loeb? Who could have stopped the uber-dominant Frenchman mid-way through his exceptional nine-year reign? Mikko Hirvonen came close in 2009, finishing just one point behind the Citroen driver.
Does it now come back to haunt Wilson that he didn't switch his drivers and give Hirvonen the win in Sardinia that year? A win would have given Hirvonen two extra points and a world title. Would that have been enough to keep Ford in? We'll never know.
One thing is beyond question: M-Sport has built a truly great World Rally Car in the Fiesta RS WRC - just like it did in the various evolutions of Focus that went before it. But the Fiesta is especially good. And, being brutally honest, Ford's drivers have cost it at least a manufacturers' title this year. Jari-Matti Latvala and Petter Solberg have both made way too many mistakes and if anybody is ready to level criticism at M-Sport's product, they should be prepared to look inside the car as well.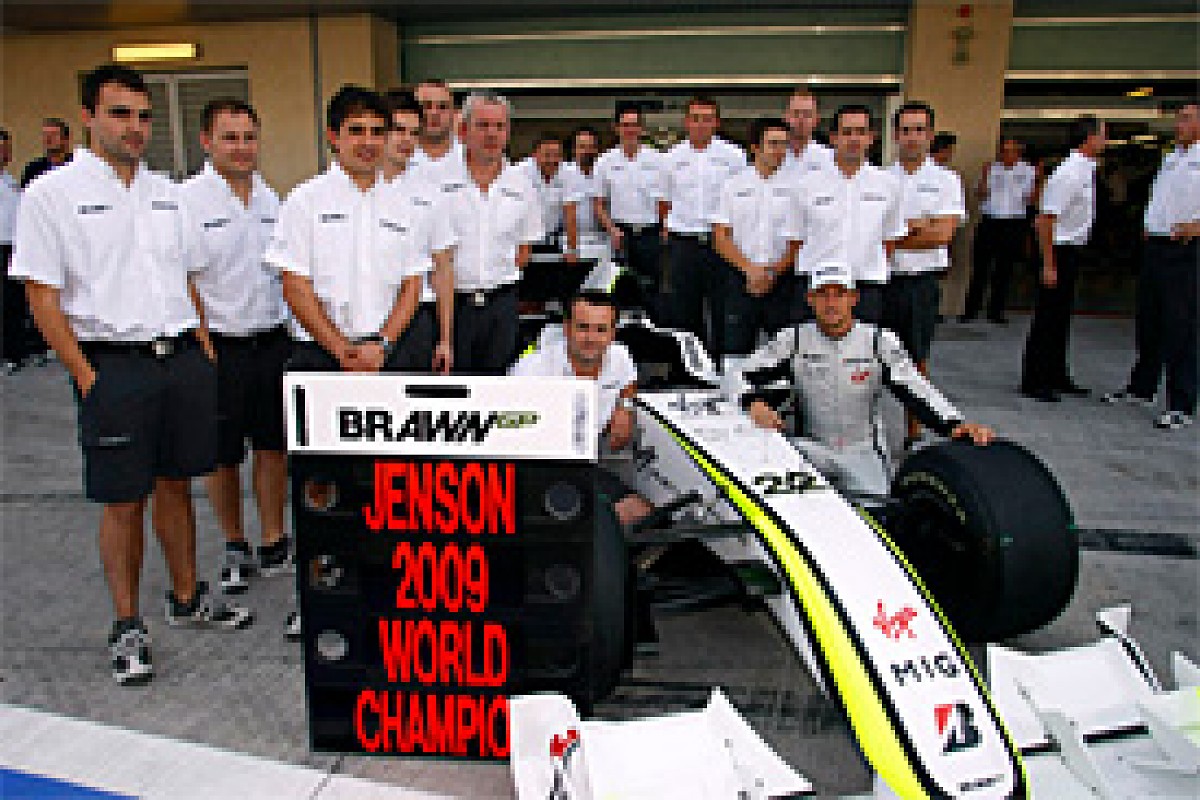 Malcolm Wilson
Admittedly, it was Wilson's decision to hire Latvala and Solberg and, let's be honest, when Sebastien Ogier turned him down, the Finnish-Norwegian pair was the strongest he could have hoped for.
I honestly believe that if Ogier had teamed up with either of the other two, the makes' race would still be going on now - and who knows what might have happened if Ogier had been able to get under Loeb's skin again...
Ford desperately needed a ruthless, cold-blooded beast of a driver who would chew up his team-mate and spit him out as soon as sit down and eat his porridge next to him in the morning. Ford needed Ogier.
Since Marcus Gronholm's departure at the end of 2007, Ford has had team-mates sitting down eating porridge together without any hint of the "after this, I'm going to eat you for breakfast..." kind of attitude needed to succeed at this level.
It's easy to be wise after the event. What was Wilson supposed to do? He tried and tried to get Gronholm to stay and undoubtedly 'Bosse' certainly had one more season at the sharp end in him (he knows that himself now), but he wanted to go. And Ogier didn't want to come.
Now, though, with Loeb out of the picture, M-Sport has absolutely its best chance yet of securing a world title or two.
The immediate future of the Fiesta is secure. Development is already well underway for next season - including the planned deployment of the facelifted model - but who's going to drive it? Once again, Wilson could be scuppered by the driver market.
Latvala's off to VW and Solberg could be away to Citroen. That would leave Dani Sordo and, er...
A Loeb-less Citroen is a far, far less dangerous, almost toothless tiger compared with years gone by. But the combination of the deeply consistent Hirvonen and Solberg would mean plenty of points going back to Versailles. Sordo too, would happily bag podium after podium, but when he's pushing on to try to win, who's going to be his wingman?
Mads Ostberg is probably best placed and most deserving of a seat at the top table, but putting the Rally of Portugal winner in a factory car cuts a now much-needed revenue stream from a customer machine. The budgetary machinations of a year ahead have never been far from Wilson's mind, but they are more pertinent than ever now.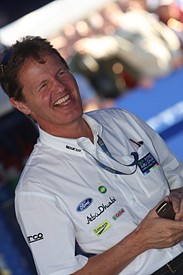 Loeb has been Ford's nemesis © XPB
Or are they? Remember that slightly insane summer story that Nasser Al-Attiyah was about to take over Citroen. For a while, if it was red, Qatar was buying it.
The WRC's favourite London 2012 bronze medalist told me it was his - and Qatar's dream - to own a pukka world rally team. Well, Nasser my friend, your dream could and should be about to come true.
For M-Sport World Rally Team read Qatar World Rally Team and the potential for the sovereign Arab state striking gold in the WRC. And it really would be that easy.
Ford's monstrous - and unswervingly hospitable - hospitality unit (known locally as Terminal 5 for all that glass) could be painted purple and white along with the lead cars and away we go. But a deal would have to be secured soon. Solberg needs to be retained and a big bagful of Riyal would do the job. Solberg wants to stay - he's seen the 2013 potential of the Fiesta RS WRC.
Unfortunately, Mr de Waard hasn't.
Have I been too harsh on Ford? I think, possibly, I have. Which other manufacturer has been there consecutively since 1997? No other manufacturer.
And, save for the odd blip down the years, which manufacturer has been winning international rallies since the 1960s and in every decade since. No other manufacturer.
No other manufacturer has generated such emotion, so many memories or such a strong global following that succeeds from generation to generation.
So, from the Falcon forwards to the Fiesta, Ford, we thank you.
Now, stop being silly and come back. Again.