Step forward Mikko Hirvonen, your time has come. The long shadow from the little fellow will soon be gone.
Imagine that: our land without Sebastien Loeb. Difficult isn't it? There is no doubt the World Rally Championship will be the poorer without the eight-time - soon to be nine - title taker. Fortunately for us, he'll be popping back now and then, just to show us how good he really is.

And, during those occasional outings, Loeb's mettle will truly be tested. It's one thing to take a modern-day World Rally Car and put it on the limit every other week, but it's quite another to step away from the sport for a couple of months then come back and find those extra tenths with similar ease. Unless your name is Sebastien Loeb, that is.
But how much will we really miss him? In truth, probably not that much. When Michael Schumacher walked away from Formula 1 - for the first time - at the end of 2006, the sport, some said, would not be the same without its long-time benchmark. The German might have been beaten to two titles when he called it a day, but he remained the driver around which the F1 world turned.
A handful of races into 2007 and Schumacher and his seven titles were history. In a moment, the world moved on and fixated on Lewis Hamilton's brilliant start to his rookie season.
And the same will happen next year. Loeb will become a sideshow - albeit a very, very fast one.
Sebastien Loeb has been imperious again in 2012 © XPB
Personally, I've got mixed feelings about his departure. It's easy to look back at Loeb's success and simplify nine tenths of a decade as a predictable procession (and undoubtedly there has been the odd dull event here and there), but as time passes the magnitude of his achievement will grow and grow. Loeb has displayed dominance rarely - if ever - seen in motorsport before.
I asked Ford team principal Malcolm Wilson what he thought of the Frenchman's decision. Wilson smiled as he pondered the question.
"He's certainly cost me a lot of championships," said the Cumbrian, "but I'll never see anything like that again in my lifetime. It's been a privilege to be in the sport at the same time as Sebastien Loeb."
And Wilson's exactly right. In years to come, the world will marvel at the statistics and the inability of the competition to stem the flow of titles heading for Haguenau, Loeb's hometown.
Petter Solberg should be pretty chuffed at the timing of Loeb's decision as well. Leaving now means the Norwegian is the only driver ever to beat Loeb across the spread of a complete World Rally Championship season, when he won his 2003 title by a single point.
But now what?
For the first time in a long time, the WRC will be wide open at the start of the new season. And now we're really going to see who's got what it takes to stand on top of the world.
And Hirvonen, you would have to say, is in the strongest position. He's in the car and the team that will have soon taken 17 WRC titles from a possible 19. Hirvonen's the man stepping into the biggest shoes ever left in the WRC. Talking to the Finn about next year, there's a nervous laugh about the responsibility and expectation that accompanies the label of undisputed number one from Versailles.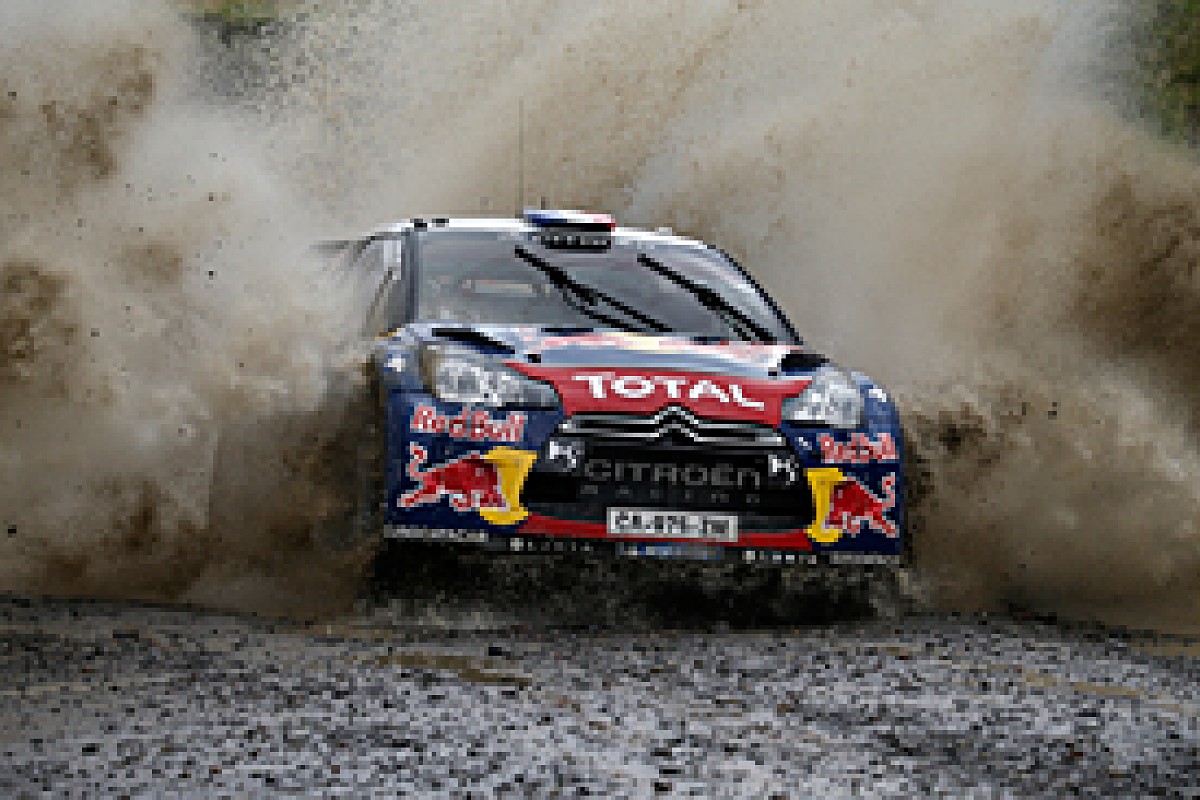 Hirvonen is the man tasked with taking on Loeb's mantle © XPB
In the past, Hirvonen has struggled as a team leader - he never won the title from that position for Ford (although he did come within a point of doing so in 2009) - but he's shown himself to be a fabulously consistent number two, helping Ford to two manufacturers' titles and Citroen to this year's award.
Hirvonen has to change all of that. He has to find the sort of ruthless self-belief to know he's better than everybody else.
In fairness to Hirvonen, who really has that sort of confidence in the WRC now? Not many.
Talk to Ford men Jari-Matti Latvala or Petter Solberg about beating Loeb in Alsace this week and you'd get the same response you'd get from Hirvonen or Dani Sordo.
"Of course," they'd say, before undoubtedly adding: "We're going to try."
Go back to the middle of Tommi Makinen's four-year title tenure and ask his rivals Colin McRae or Carlos Sainz whether Mitsubishi's master could be defeated and the answer would be slightly shorter... it would start and finish with "Of course."
Loeb's 74 wins have built an incredible aura of invincibility around him. For many, the concept of beating the man who has stood on the podium 111 times in 161 starts is simply not sensible.
Save for one man. The other Sebastien. Ogier.
The self-assured Ogier has no doubt that Loeb is beatable. He knows that because he's done it on plenty of occasions.
And that's one of the big regrets that Loeb is leaving when he's leaving - we won't get to see the pupil really take on the master across the spread of the season. We got an inkling of what we could be in for when they 'shared' the Citroen team last season, but a straight fight would have been a sight to behold.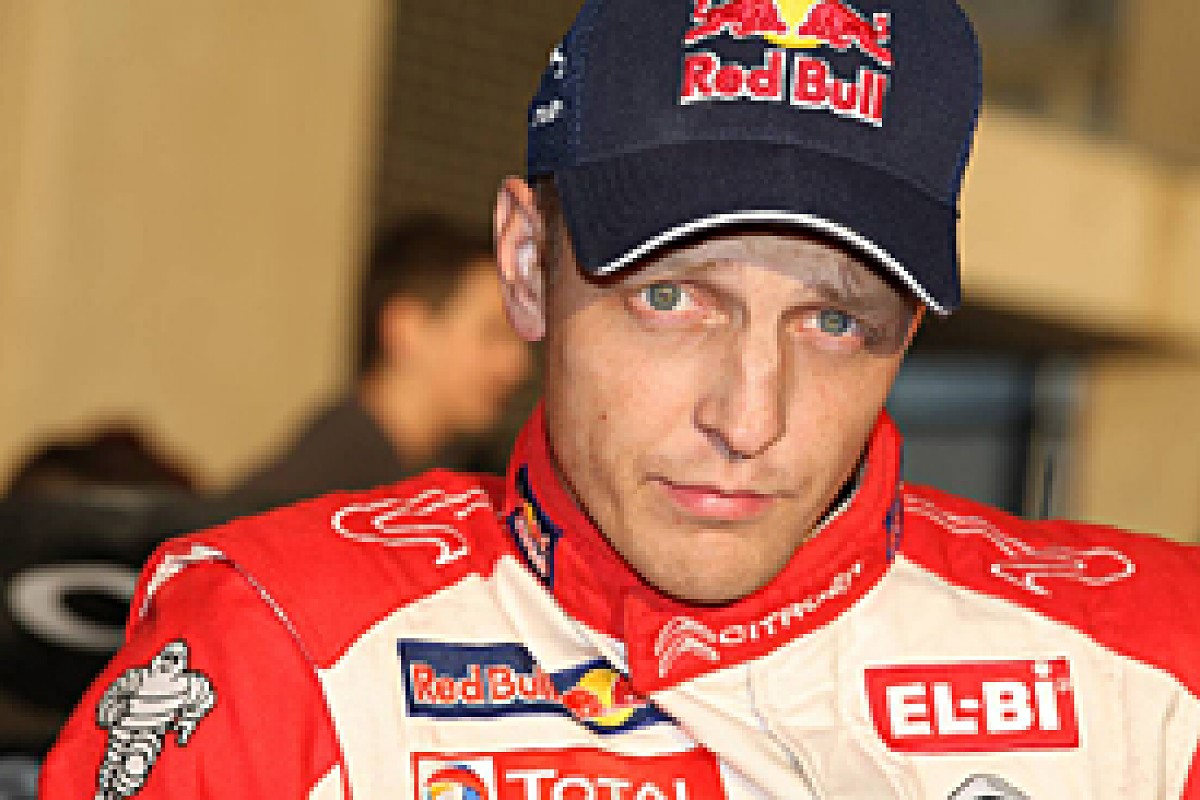 Loeb has ruled his sport since 2004 © XPB
For me, Ogier is the man most likely to assume Loeb's dominant role in the sport, unless the likes of Latvala, Hirvonen and Solberg can get up in the Volkswagen driver's face and show the steel and fight required to put him back in his box straight away. Loeb aside, nothing sows the seed of doubt in a driver's mind like defeat - and, obviously, nothing instils more confidence than success.
Loeb will be missed, but it does look like we're in for a cracker of a season next year.
And for the first time in far too long, it looks like that cracker of a season might just create the kind of media storm the world of rallying truly deserves.
The news that Red Bull and Sportsman Media will join forces to shine a very bright light on the best sport and series in the world came as a massive relief to the WRC community last week.
But, nothing can be taken for granted just yet. At the time of typing, the deal is not done. There will be plenty out there happy to write these words off as the sad tidings of a naysayer and I can understand that. But let's not forget sources high up in the FIA were supremely confident that a Eurosport deal would be done in January. Remind me, what happened in January...
Oh yeah, Eurosport went south and the WRC followed for the next nine months. Forgive me, but I'm going to stay cautious until signatures are scrawled and contracts exchanged.
If and when it does get done, however, our world must prepare itself to be well and truly rocked.
And not before time.
In the meantime, sit back and enjoy Loeb's full-season swansong.