I hate those text messages. There was another one early Sunday. "Heard about Gronholm? Big one." And they just kept coming after that. Sometimes the best sport in the world can be the worst as well. Our sport hurts people. It bites. But that's a risk our heroes are ready to take. Maybe the time has come for Marcus Gronholm to stop taking those risks.
Maybe.

Funnily enough, that's one of Gronholm's favourite words. Said in a typically drawn, Scandinavian way.
Maaaaybe.
Should he stop? Yes. And no.
Let's deal with his shunt first. It looked innocuous enough. He did lose a wheel, but it didn't land in another county as has been the case on previous occasions. But that's the problem: the sudden impact, the big stop. He did the same when he hit the wall on Rally Ireland in 2007. Big rolls, cartwheels down the road, end-over-end shunts that go on and on are the kind to have, if you've got to have any kind.
The ones where the air is filled with 7,000 revs, a nanosecond of dull thud then silence, they're the bad ones. Rolling cars dissipate energy progressively. There was nothing progressive about Gronholm into a concrete post in California on Saturday.
And that's why it hurt so much. We have learned so much about safety over the years. Take the HANS device, for example. Without such a simple piece of technology we could have been writing a very different story this week. But there's so much more to learn.
And it's not all in the car. All I have seen of Gronholm's shunt is the footage from that onboard camera, which shows him turning into a left-hander a fraction too early and clobbering the post. The man himself doesn't remember what happened, but his team manager Andreas Eriksson has suggested an early turn-in, trying to shave another millimetre off the apex and another tenth off the lap time is what happened.
Now, nobody is trying to apportion blame here, it was Gronholm's mistake that brought about his downfall. His desire to take that corner quicker caused the accident. But, at the same time, what was that post doing there? Why wasn't there a something in front of it? What happened to expecting the unexpected?
And that leads me neatly on to the Toomas Heikkenen crash. I have to admit, I've never been a big fan of those kind of open jumps. Our sport is extreme and exciting enough without introducing that kind of thing. Without wishing to be wise after the event, it was only a matter of time before the jump was misjudged or a car suffered a mechanical failure on take-off. In this case, let's just be grateful there wasn't another car passing underneath at the time.
Heikkenen's accident was bad enough, but what I found more troubling was the response from those in the immediate vicinity.
How many 'fans' elected to keep videoing the aftermath instead of helping a 21-year-old Finn who could have been in all sorts of trouble just a few feet away?
Having watched a news feed of the accident, I counted 23 seconds between the Ford Fiesta coming to rest (upside down) and anybody getting close enough to offer any kind of help. Admittedly, I was looking from one angle and it's possible there could have been an approach from the other side of the car. But one thing is sure, Heikkenen had to crawl from a - burning - car unaided more than 20 seconds after the crash.
That kind of thing is commonplace in rallying, especially on the more remote stages. But, on a Friday afternoon, in downtown Los Angeles?
I like the idea of Global Rallycross and I was really pleased when Gronholm committed to this year's championship - and even more pleased when Sebastien Loeb went over there to have a go. But I must admit, I'm not so sure now. If a nation can't get excited about world-class rally drivers using 550 horses to do big skids side-by-side on a mixed-surface track, without adding (to my mind) unnecessary and even more artificial action, then we're preaching to the unconvertible.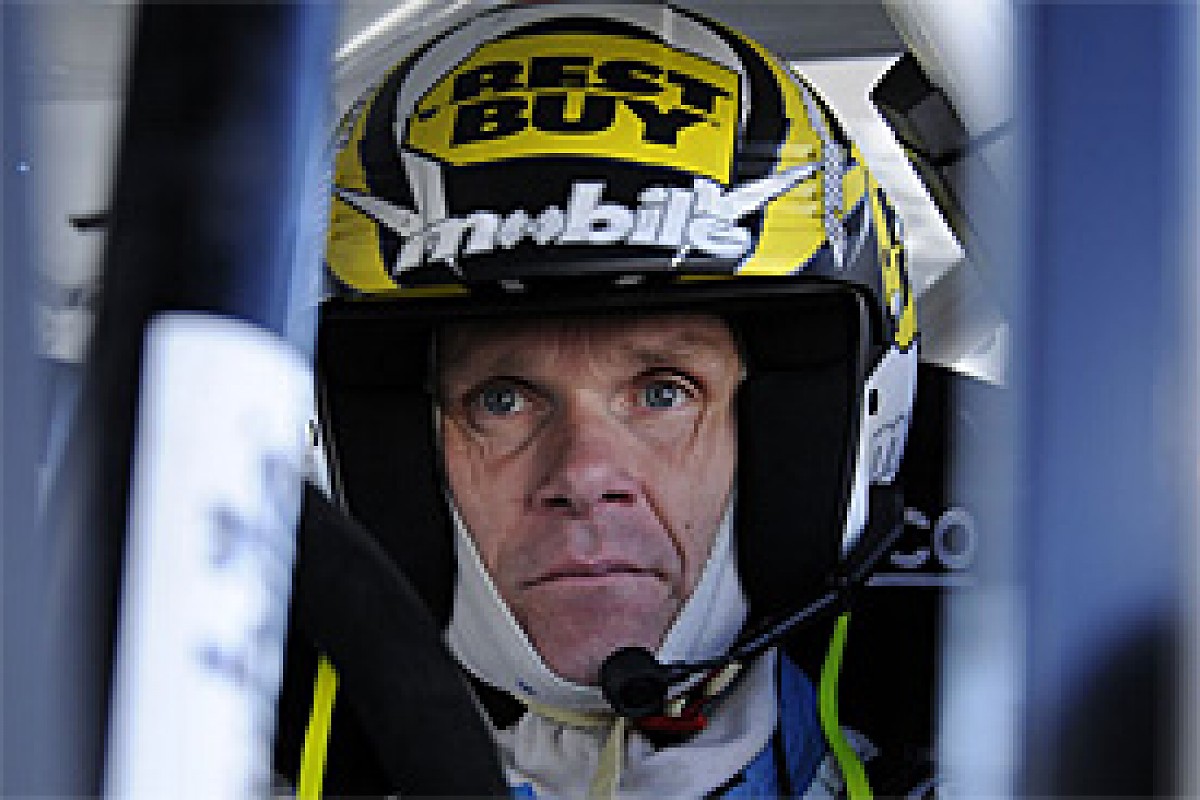 Loeb won the LA event last weekend
North America is a potentially massive market for rallying and the World Rally Championship, but it's got to be on the right terms.
It goes back to what I said in this column last week - we have a truly magnificent product (seen that footage of Loeb and co on the shakedown stage of Rally New Zealand yet?) and we should believe in it. Fine, if we have to pull the odd tweak here and there to get into America, let's do that, but let's not sell our souls for a moment's entertainment.
Enough of that.
Let's get back to the master entertainers: Gronholm and Loeb. What a shame we missed out on what would have been one of the highlights of the motorsport season.
And what a lesson from Loeb. In six laps of a track containing around eight corners in a few hundred metres, the Frenchman amassed a lead of 13 seconds (admittedly helped by the fact that second-placed Ken Block had a puncture for half the race).
Maybe now America gets what the rest of us got after Loeb had won 10, 20, 50, 70, 72 rounds of the World Rally Championship. Put simply, he's the best.
But, in terms of one-liners, he can't hold a candle to Gronholm.
"Up in the ass of Timo!" was the classic - describing the moment a steel rod pierced the underside of his Peugeot 206 WRC, right in the wrong place for co-driver Timo Rautiainen.
Gronholm is one of the most charismatic drivers in the history of the sport. He's also one of the fastest and most doggedly competitive. And it could be that competitive streak that takes him back to the track to add a GRC title to the two WRC titles he already owns.
But, if he doesn't go back, so much the better: he'll have more time to tell us more stories.
Get better soon Marcus, we're missing you and your brilliant brand of banter. Badly.