The attractive blonde smiled: "Are you scared of commitment?" Jari-Matti Latvala shifted uncomfortably in the middle of the stage. Then giggled like a schoolboy. "Yes, actually, I am."
Now, I know it had been a long flight to Auckland and I know I hadn't had much sleep, but... was this really happening? Oh yes, this was really happening.
The start of last week's Rally New Zealand was a bit of an odd one. Given the unpredictable mid-winter weather, the organisers had invited everybody inside the plush new Viaduct Events Centre for a ceremonial start without the cars. And everybody came - 'the drivers, the dignitaries and thousands of fans.

The culmination of the show was the selection of the running order for the roads ahead, with Latvala's apparent indecision bringing the question of commitment from his female friend. Given that this was going out live across New Zealand on TV3, her efforts to speed up the process were understandable.
Get that? Live on television. I'll come back to that later.
We could probably have done with her injection of pace earlier in the evening, when the drivers were encouraged to thank and applaud just about everybody on the North Island; there was a lot of back-slapping and gratuitous sponsor-appreciation going on. The evening started with a Haka from a menacing-looking bunch of lads from Auckland Boys' Grammar School. Sebastien Loeb's face was a picture. He moved silently from genuine interest in the Maori challenge to an enthusiastic approval of everybody's efforts to run the rally, to sitting on the floor when some bloke from Brother hit the stage to thank the rally for being there for them to back.
There might have been a bit too much ceremony in the ceremonial start but, actually, who cares? There were a lot of people there who had a good time and got to see their heroes up close.
There was a feeling around the event that everybody was ready to go the extra mile this year. Rally director Chris Carr admitted: "We've heard the same stories as you..."
Sebastien Loeb was victorious on Rally New Zealand last weekend © LAT
Those stories were about this being the last ever World Rally Championship-qualifying Rally New Zealand. But, as is the way with the current FIA administration, nobody could be really sure. Because nobody had made a decision beyond next year. Maybe I was being a bit picky about the lack of long-term planning. I changed my mind when I got talking to a big cheese from the Viaduct Event Centre, the rally headquarters building. He told me that the VEC was getting pretty much booked up well into 2015, so if the rally was coming back, it would have to make a decision soon.
So, it seems the New Zealand wood-turning championship, fashions shows and art exhibitions can get themselves together to find a date, but a world championship can't. Granted, there's a greater logistical challenge to what we do, but my new friend in a suit was still more than a little bemused when I discussed the primary issues facing Rally New Zealand's apparent bleak future.
The main problem, it appears, is that NZ is quite a long way away. And not many cars are being sold on either the North or the South island. So, instead of going back to Auckland next year, we're going to Coffs Harbour in Australia instead.
Brilliant. What a masterstroke.
I should - and will - declare a massive personal interest in Rally New Zealand: I love it. It is a bloody, bloody long way away, there's no denying that. But it's so worth being locked in a tube, force-fed noodles and repeats of Family Guy while you spend 24 hours wondering how 550mph can feel so slow. Because when you get to planet earth's far side, you find yourself in a genuine, sport-loving nation filled with people who appreciate you visiting (massively evident at the ceremonial start...).
Unfortunately, those people don't buy enough motors. And they're going to pay for that. And so are we, by being forced to sacrifice NZ for Coffs Harbour.
The manufacturers are generally happier about going to Oz. The car market is 10 times bigger than in the land of the long, white cloud, although apparently, nobody buys Citroens so the French are keen to bin any representation in Australasia and head for the promised lands of Brazil and/or China.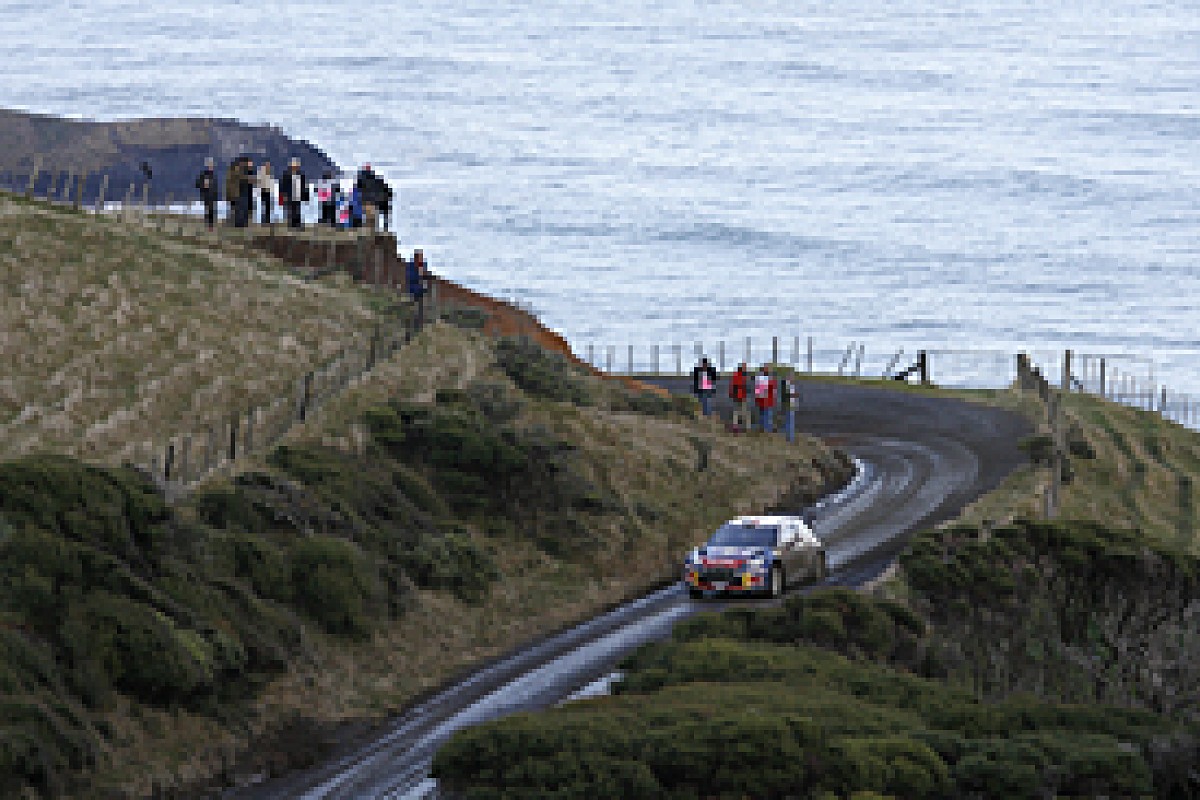 New Zealand creates legends, like three-time winner Colin McRae © LAT
I understand the car market thing, but frankly I find it dull and symptomatic of those people who have little or no faith in the product we punt around the world.
Last year, while standing in service in Coffs Harbour on Rally Australia, I was talking to Denis Giraudet, Evgeny Novikov's co-driver and a man who knows our sport inside out. He was talking in raptures about one particular stage with roads similar to those across the Tasman. The rest of the rally was a pretty faceless affair that could have been run anywhere. And let's deal, in an instant with the naivety of an argument that boasts the rally taking over Coffs Harbour. Coffs is a town with a population of 100,000 on a very (very, very) good day. Yes, the rally was front-page news every day in the Coffs Coast Advocate (a rag read by 40,000) and there was some local TV coverage.
Get this: Auckland is a city of 1.4 million and, admittedly, the rally didn't take over the town completely, but it received massive daily coverage in the NZ Herald (readership 585,000) and TV3's breakfast show came live from the service park every morning (and was watched up and down the country). The promotional argument certainly worked (along with a strong case for NZ-rivalling roads) when we were in Perth, Western Australia, but not now.
Now, back to being irked by those faithless folk looking for a route-one ride back to a car-sales-driven WRC nirvana.
Did you see any coverage from Rally New Zealand? Probably not if you live in Britain or, in fact, anywhere in the western (eastern, southern or northern) world... I did. The organisers had an eye-in-the-sky running every stage live into the press office. The footage was handed out for free to anybody who wanted it.
Hello, anybody? Anybody want this staggering coverage of the fastest rally cars on the planet?
Er, no.
This sport and this championship isn't about the live event, it's about the show.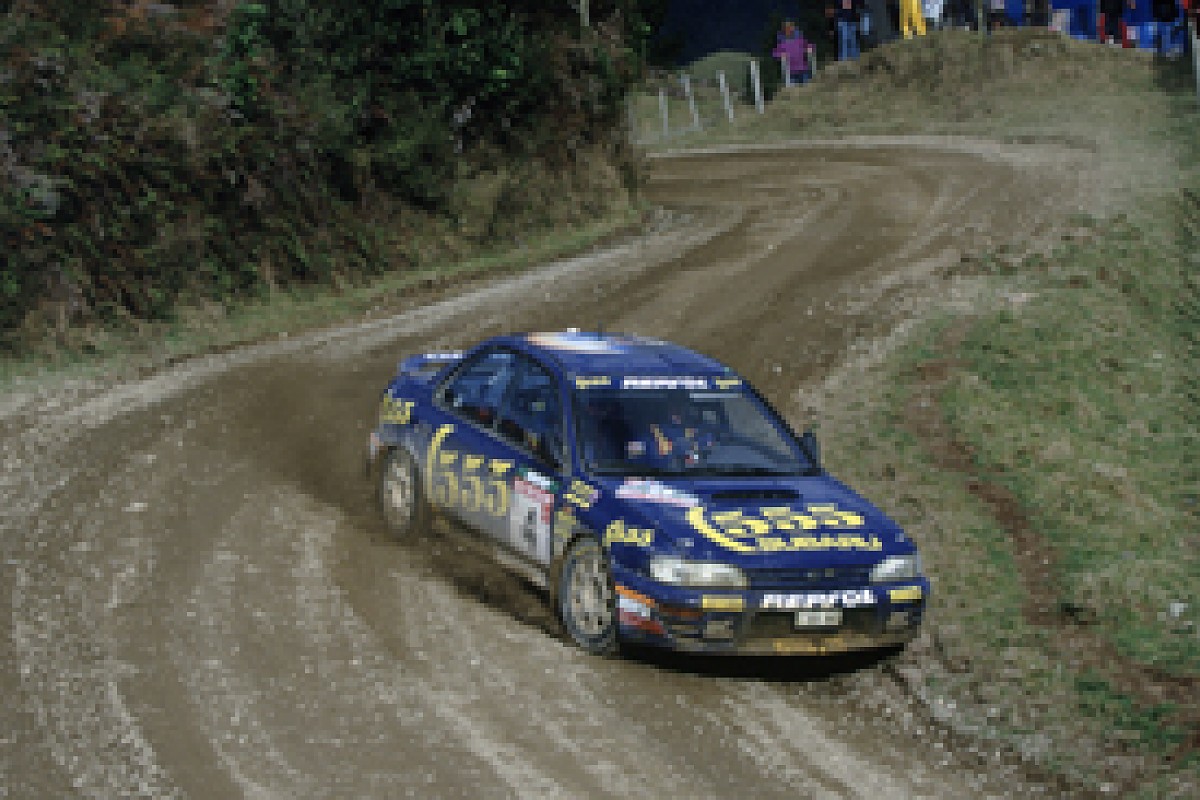 Petter Solberg tackles Rally Australia - on a rotation with NZ - last year © LAT
And I'm sorry, but if the marketing types from Ford, Citroen and Mini can't sell cars off the back of the genuinely breathtaking televised action coming out of New Zealand, they should go home. And get another job.
Yes, we have got a very long way to go in rebuilding that show, but last week showcased all over again just how great world rallying it. So, why can't we believe and back ourselves?
I'm not denying it's expensive to get there, but what happened to trading our way out of trouble? There's nothing wrong with our product in its rawest form: man, machine and heavily cambered road.
The short-term view is to chop NZ out and head for a bunch of homogenised European events where you can't really tell what country we're in, but at least they're cheap to put on. That's folly.
Yes, maybe we need to slash the number of rallies, but the ones that make us great should be the bedrock of the series. And that includes New Zealand.
I'm not saying there weren't faults last week, there were. The service park was atrocious. Realising this might be their final shot at retaining WRC status, plugs should have been pulled out. Queen Street (the centre of the city) should have been closed down for three days and turned into a service park, while the surrounding roads should have been booming to the soundtrack of World Rally Cars on a superspecial every evening. Audacious? You bet. But it's that kind of ambition, aspiration and faith we need.
Go watch Sebastien Loeb thrashing his Citroen up the Inland Road in the suburbs of Helensville last week and try telling me we don't have the best sport in the world.
It's time to stop selling ourselves short: we're all about the best drivers and the best cars on the best roads on the planet. The stage and the actors are all in place. Now it's time for somebody to sell the show.