You'd have thought 500mph in a straight line would be better than 200mph in a straight line. That's not the way Sebastien Loeb would be looking at things this week.
As the competitive element of the Le Mans 24 Hours week got underway, Loeb's southern hemisphere-bound plane might well have been going considerably quicker than his own ORECA 03 LMP2 car (had it been entered in the French classic), but he's five miles too high. Loeb, like the rest of the World Rally Championship regulars, loves the roads in New Zealand. What he doesn't like is the day it takes to get there. Especially when it's a day he could have spent at Le Mans.

I wasn't at La Sarthe at the test day earlier this month, but Loeb was and my colleagues report he was loving it (as his team was granted dispensation to run). And fifth quickest of the LMP2 cars is a fair indication of just how much he was loving it.
Despite not having been on the eight-mile circuit for six years, Loeb was immediately on the pace. How unsurprising is that?
Loeb's natural talent is beyond question - and has been for the past eight years - but what sometimes surprises is his ability to read, process and deliver in a difficult situation.
I recently unearthed a fascinating YouTube clip from last month's Acropolis Rally, showing Loeb changing his punctured tyre during SS20. At the time, he had a two-minute lead over Mikko Hirvonen, but decided in an instant to stop and change.
The clip provides an incredible insight into just why Loeb's so good.
Loeb's ORECA LMP2 car was in action at the Le Mans Test Day © LAT
Firstly, he made the decision to stop immediately and then, within 27 seconds of the DS3 WRC being stationary, the offending left-rear wheel is off the car. In about the same amount of time, its replacement is on the car with the nuts all done up.
At 1m17s Loeb and co-driver Daniel Elena are back in the car and 10 seconds later they're on the move again. Total time stationary: 1m24s. Total time lost to Hirvonen: 1m38s.
Lead intact, car intact, Loeb goes on to register WRC win number 71.
Now, compare that to Ford's Jari-Matti Latvala, who also had a puncture in Greece. Latvala was a couple of seconds off Loeb and in the thick of the fight for the win when he nudged a bank and caught a flat right-rear. The Finn pressed on in his Ford and eventually broke the wheel. He dropped 3m24s in the stage - and any chance of the win.
It's easy to sit here in the cold light of day and extoll the virtues of a quick-thinking Loeb versus Latvala's optimism that - as they have on previous occasions - the errant Michelin would hold out. But it's just those kind of calls the world champion continually gets right...
...And just those kind of calls the rest continually get wrong. And it's not an experience thing, either. Latvala has started 110 rounds of the World Rally Championship - that's six more than Richard Burns ever contested...
Latvala could well use some of RB's insight into what makes a great in this sport.
There's no doubting Latvala's speed, and that ability will win him rallies, but it's the stuff that surrounds the speed which is going to win him titles.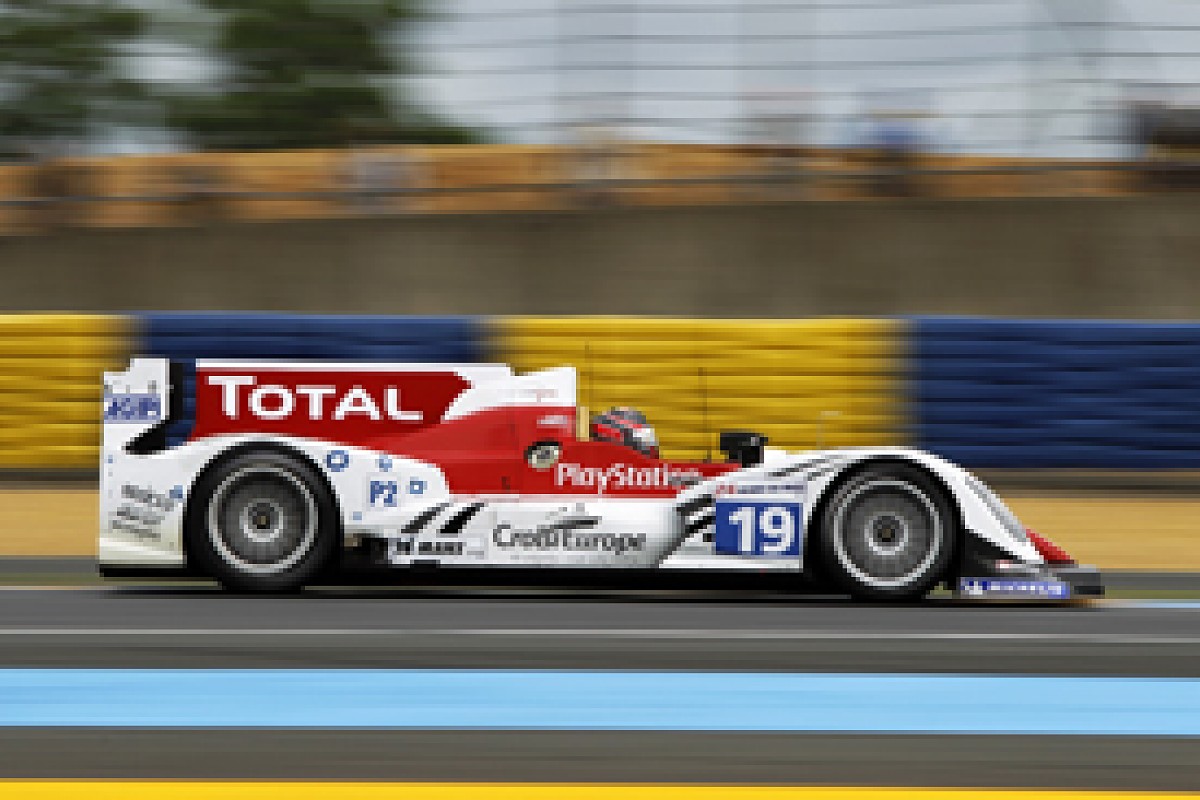 Driving like this, plus a cool head, netted Loeb victory on the Acropolis © LAT
And, if anybody doubts Loeb's outright speed, take a look back at the last time the WRC went to New Zealand. It's reassuring to know he's not right all of the time - remember him clattering that bridge on the opening day? But then do you remember his times on day two?
Across the day's eight stages, the Frenchman was 65 seconds faster than anybody. And 22 of those came in the 18 miles of Te Akau.
And, yes, you're right, having done all the hard work and made it back to the front, Loeb dropped it and Latvala won. This, believe me, is the exception and not the rule.
If you ask Loeb about his approach, he would make light of it. As he did when asked about his speed of changing the wheel in Greece. So good was the Loeb-Elena teamwork, you were convinced they were wielding the practice wheelbrace more often than Jonny Wilkinson lines up for a penalty in training.
Wrong.
With little more than a shrug, Loeb talked of an annual run through of who does what when it happens. That's the difference: Loeb's an instinctive champion.
And it's those instincts which will serve him well once he's shut the door on his devastatingly effective rally career and moved on to circuits. Whichever formula Loeb takes to will not know what's hit it.
But for now, he's our champion and we look forward to the chance to watch another North Island masterclass in and around Auckland next week.
There, I'd almost done it. Almost got through this week's column without mentioning the FIA and the political shenanigans of the WRC.
Almost.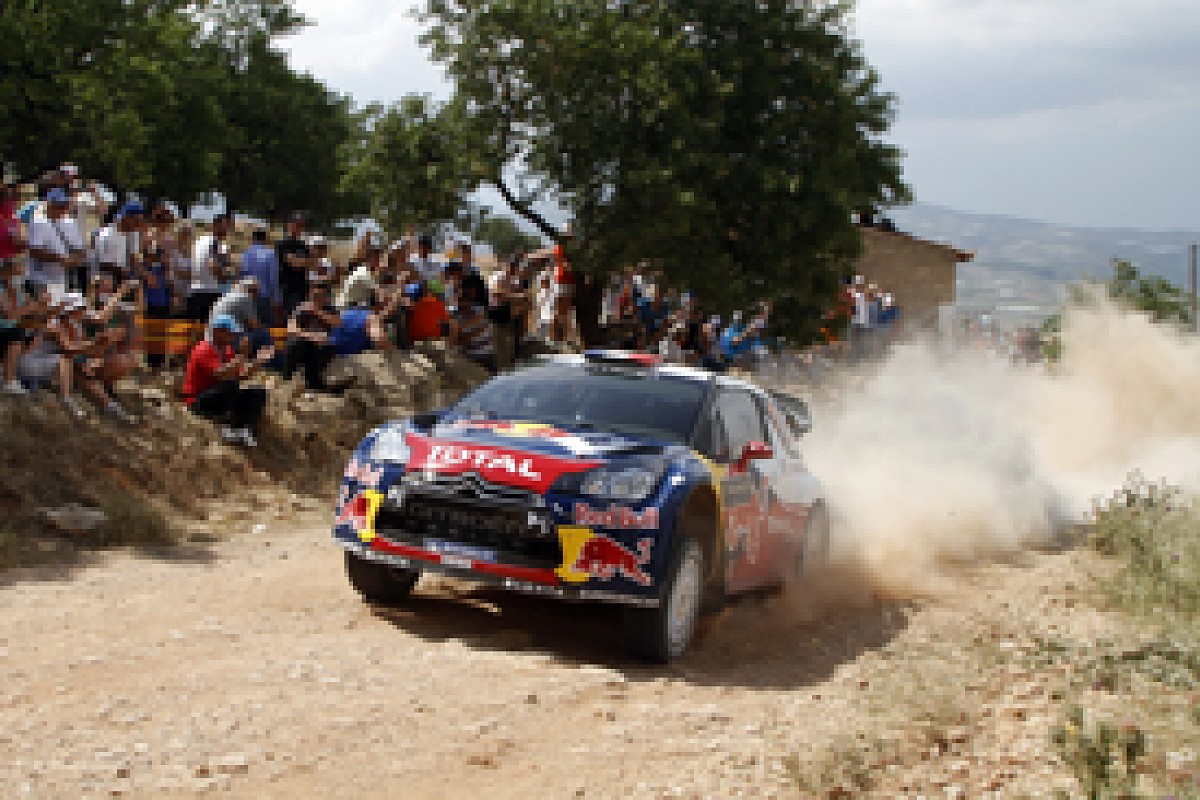 The Whaanga Coast simply can't disappear from the WRC, can it? © LAT
As you will have seen on AUTOSPORT.com, we have seen the most likely calendar to come out of Friday's World Motor Sport Council meeting, and New Zealand's not on it. And Australia is.
New Zealand, I'm told, is finished in terms of the WRC. It's too far for not enough people and not enough people who buy cars.
And so, in its place, we have Coffs Harbour. Lovely town, lovely country and nice roads. But correct me if I'm wrong, isn't Australia almost as far away as New Zealand? And, people-wise, this particular part of New South Wales boasted 26,353 people at the last count. Auckland? Try 1.4 million. Heritage? Coffs Harbour: one year in WRC. North Island, New Zealand, in it since 1977.
And don't get me started on the roads. The stages in New South Wales were fine. But this column started out highlighting the difference between the good and the great and there's no better way of doing just that than by driving down a relatively unknown Coffs stage such as Plum Pudding and then setting about Whaanga Coast.
Yes, it's expensive, yes, it's a long way away and no, Ford and Citroen don't sell many motors to the Kiwis. But this is a world championship - and Rally New Zealand is all about its world-class roads.
Let's hope next week's not the last time.