After acquiring North One Sport, Sky Television will film and promote the World Rally Championship in 2012.
Imagine that. And you have no idea how close this sport came to landing a deal that would have triggered the above announcement.
After an afternoon of trawling, I now do. For the princely sum of £1, I downloaded a copy of the statement of administrator's proposals for North One Sport. Remember North One Sport? How could we forget.

The grandiose-sounding statement made for staggering reading. So I thought I would share it with you and make AUTOSPORT's £1 investment even more worthwhile.
The report starts with a resume of North One Sport and the history of the firm. How quickly we forget that this sorry story started with great success behind the front door of one Bernie Ecclestone.
Formerly known as International Sportsworld Communictaors (ISC), the company was formed in July 1982 to control the television rights to the World Rally Championship.
Just under 18 years later, Ecclestone sold ISC to David Richards and Apax. Seven years further down the line, in 2007, ISC was sold to North One Television and subsequently renamed NOS at the start of 2010.
A month later, NOS won the tender to become the first promoter of the WRC - a 10-year deal starting in 2011.
David Richards sold ISC to North One TV in 2007, creating North One Sport © LAT
A month into NOS's official tenure of the agreement with the FIA, three new directors are confirmed at Companies House: Chris Akers, Roman Dubov and Vladimir Antonov. North One Television had sold North One Sport to Convers Sports Initiatives.
NOS would appear to be manna from heaven for CSI, a firm whose sole aim is to take under-leveraged sports entertainments businesses and turn them into a global success. Which is what we'd been promised the WRC was about to become for a number of years.
And, according to the report, Antonov and his CSI mates were taking a bit of a punt on us and our sport. Revenue sources were not great for NOS and the report points out that turning a profit was very much dependent on a limited number of sponsorship and licensing agreements.
The report highlights what will now be looked back upon as a purple period between 2001 and 2004, when ISC collected around £4million per year from Sony (for the computer game), the same in terms of sponsorship from Inmarsat and up to £2.5m from television deals.
Despite those agreements, ISC and then NOS had, reportedly, only turned a profit in three years since 2000 - although that statement is balanced by the continuous and high-level of investment being ploughed into the WRC.
CSI was, however, ready to make the WRC great again. And, in November 2011, it revealed a roadmap to greatness and promised profitability within two years.
Unfortunately, Antonov's efforts were stymied when the Metropolitan Police came knocking at his door, shortly after he revealed his roadmap.
And, until the administrator's report was issued, that was that. There was plenty of discussion about who was coming along to save the WRC and how they were going to do it, but few people really knew and even fewer were telling.
Well, for 100 pennies, we can spill some beans.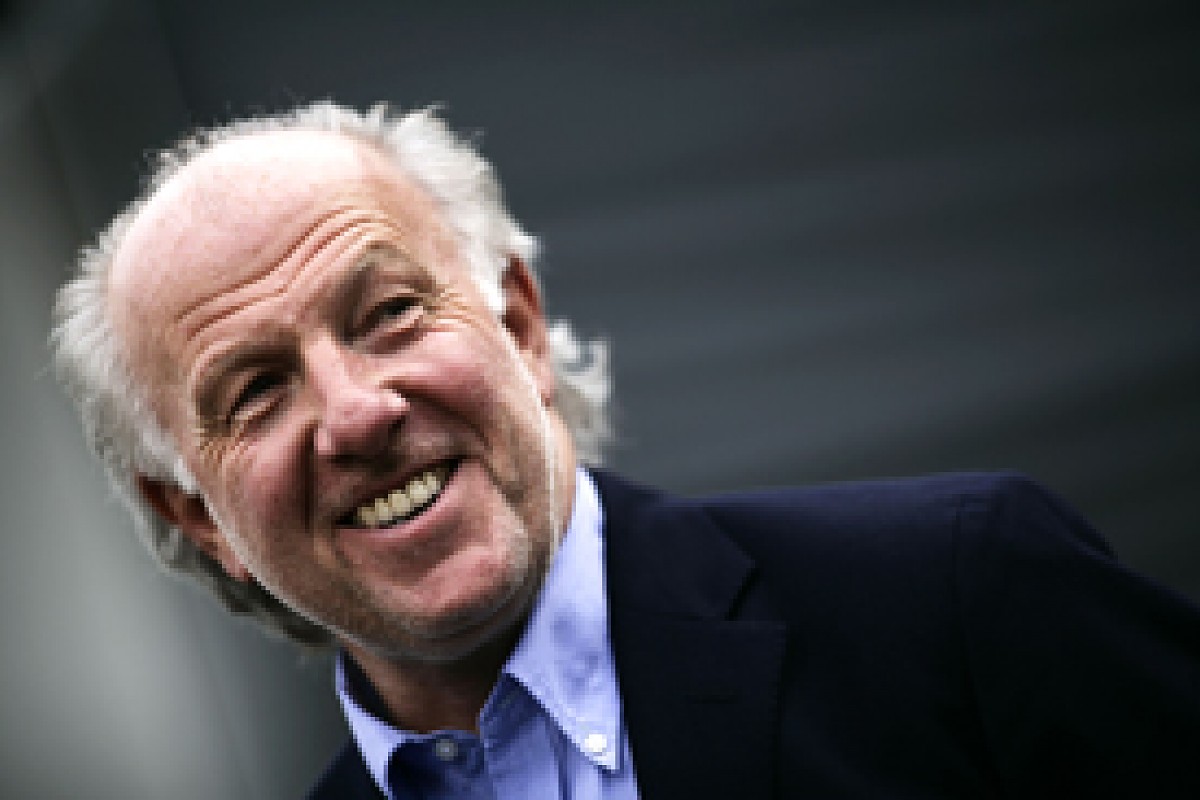 Few noticed Hirvonen's title near-miss in 2011. CSI wanted to change that © LAT
We're now in the month of December 2011. CSI has gone into administration and the FIA is considering its NOS options. As soon as NOS follows its parent firm into administration, the governing body can invoke an insolvency clause in the promoter contract and the 10-year agreement will be scrapped. This would be the point where pretty much all the value would be gone from NOS, so a sale before that point was critical.
In terms of numbers, NOS was owed £5,703,885.17p and had a balance of £1,123,131.81p in three bank accounts at this point. Much of the debt comes from an internal loan made to ISC-T, a technology arm of the company for £4,430,194. With the rest made up from events, manufacturers and individual companies supplying NOS.
The administrator's main interest was in sourcing a buyer, maintaining NOS as a going concern and paying off those debts. And it so nearly happened. Probably the closest was a potential agreement with a Qatari consortium - it was this one that ran out of time at the reported 11th hour, with contracts ready to be signed and multi-million-pound investment ready to be nudged the way of NOS.
As outlined at the top of this column, Sky was also seriously considering buying NOS and the administrator was confident a deal was coming, until the news firm got cold feet.
At this point, the administrators were issuing non-disclosure agreements to numerous interested parties and this is the first time we can find out who might have ruled our world.
Volkswagen, anybody? Having committed to the next five years in the WRC, the German car firm pondered a step further and VW was reckoned to be ready to underwrite NOS to the tune of €10m. A formal proposal was never received. Global sports promoters IMG was provided with a full financial picture of what was required, but declined to follow it up. It was the same story for energy drinks giant Red Bull.
From my perspective, Red Bull owning and promoting the WRC would have been a perfect fit, given the extreme nature of our sport, the massive potential for new-media exposure and Red Bull's desire and ability not to sponsor but to buy and own the means of exposure.
Venture capitalist Genii - one-time owner of what is now known as Lotus F1 - made an informal offer of £1m for the lot. That offer was rejected.
Time was called, the doors closed and a gilt-edged opportunity was lost.