When Mikko Hirvonen's disqualification made Mads Ostberg the victor of the Rally of Portugal, the Norwegian underdog became the latest addition to the list of World Rally winners - and the 21st person on that list with just one triumph to his name.
Ostberg still has most of his career ahead of him, so may yet go on to add to that tally in future years, but if he does not, he will join the ranks of WRC 'one-hit wonders', like the men below...
Driver: Andrea Aghini
Date of birth: December 29 1963
Nationality: Italian
Victory: 1992 Sanremo Rally
Car: Lancia Delta HF Integrale
Co-driver: Sauro Farnocchia
Earlier in 1992, Andrea Aghini had shown great pace on the asphalt stages of Rally Portugal, only to drop off terribly when the event moved onto the dirt. Not this time.
Stepping up from the Jolly Club to a full factory Martini-liveried 'Deltona', Aghini left Francois Delecour, Juha Kankkunen and co trailing in his wake as he scorched his way through the gravel roads of Umbria.
Fortunate to escape a fence-rattling off and a severed oil pipe close to home, Aghini became Italy's new hero. Briefly.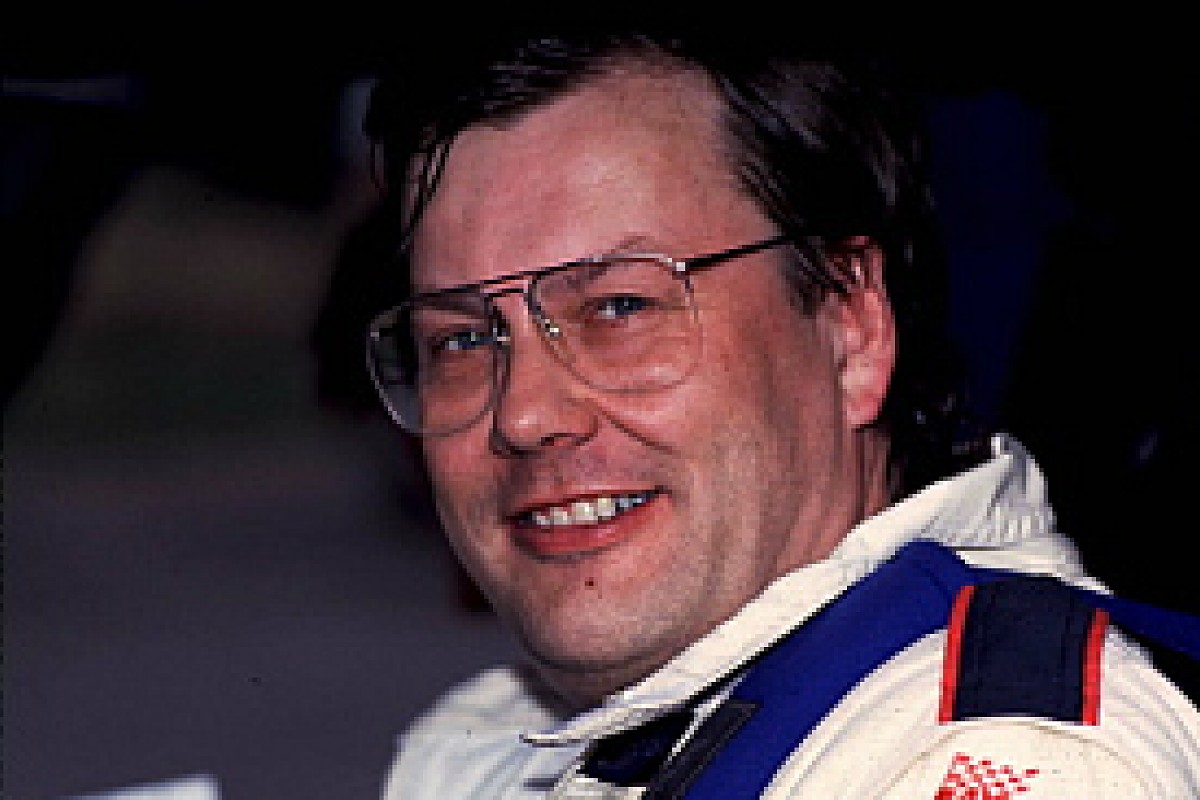 Pentti Airikkala © LAT
Driver: Pentti Airikkala
Date of birth: September 4 1945
Died: September 30 2009
Nationality: Finnish
Victory: 1989 RAC Rally
Car: Mitsubishi Galant VR-4
Co-driver: Ronan McNamee
At his 14th attempt, this most British of Finns finally took the honours on his second-home rally. He was handed the factory Galant after winning the British title in a Group N car. And, at 44, he was well aware this could be his final chance for glory.
Taking it was no simple task, however, with the full might of Toyota ranged against him in the shape of Carlos Sainz, Juha Kankkunen, Kenneth Eriksson and David Llewellin - all of whom led the event at some point.
Having overcome all-but the Spanish Celica, it looked like Airikkala might have to settle for second, especially when his Mitsubishi began spitting out oil on the final run through Yorkshire. A broken propshaft for Sainz sealed his fate and helped Airikkala to his moment of glory.
Alain Ambrosino © LAT
Driver: Alain Ambrosino
Date of birth: June 15 1951
Nationality: French (Ivory Coast)
Victory: 1988 Ivory Coast
Car: Nissan 200SX
Co-driver: Daniel le Saux
Devoid of factory cars, local hero Alain Ambrosino sniffed a potential win on his home round of the world championship. The main opposition would be Rudi Stohl and Pascal Gaban, both of whom had four-wheel drive at their disposal.
Stohl and Ambrosino fought a fascinating battle early in the event, but the Austrian was ruled out when he crashed his Audi heavily in Tai Forest, suffering head injuries and a broken arm.
From then on, this event was all about Ambrosino. He flew through the open roads, controlling the rally from the front and leading from the seventh control until the 80th and final one, to win by an hour and a half.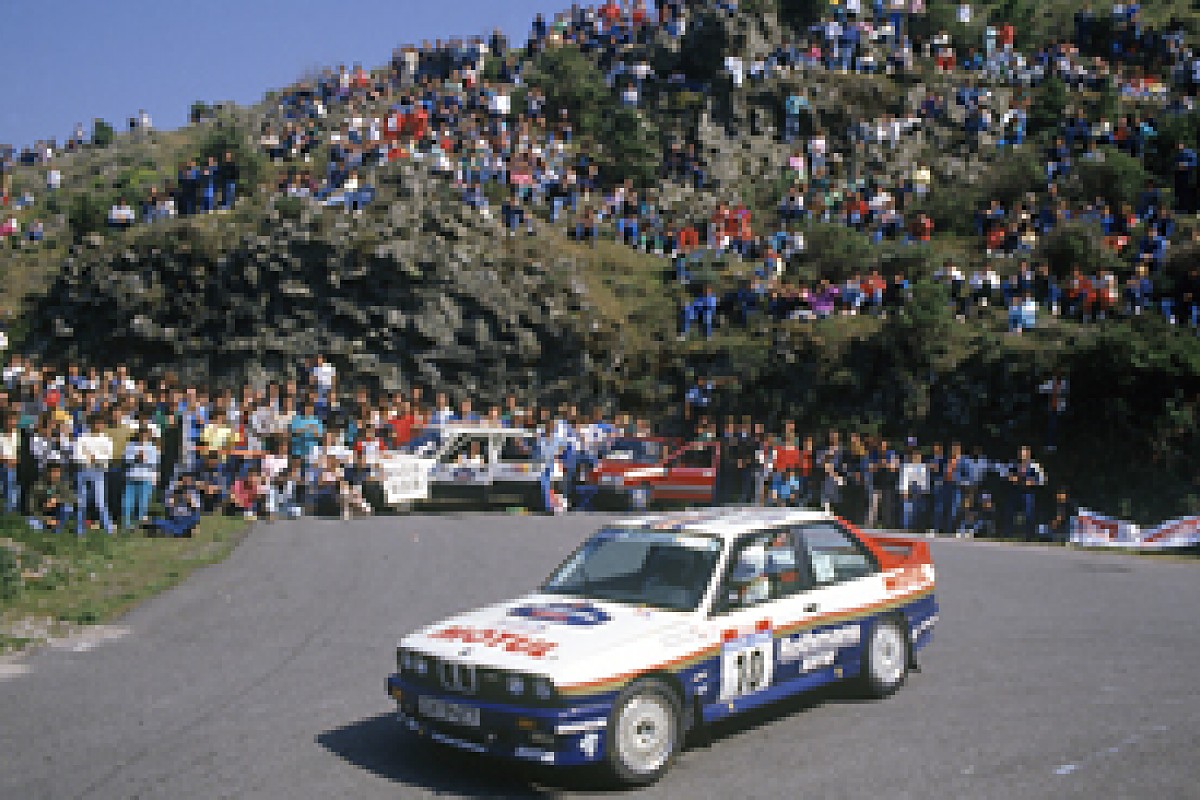 Bernard Beguin © LAT
Driver: Bernard Beguin
Date of birth: September 24 1947
Nationality: French
Victory: 1987 Tour de Corse
Car: BMW M3
Co-driver: Jean-Jacques Lenne
Bernard Beguin only ever contested two rallies in the World Rally Championship: Monte Carlo and the Tour de Corse. And on his seventh attempt at Corsica, after two previous podium finishes, he took Prodrive's BMW M3 to victory in 1987. This was the finest hour for both the glorious-sounding E30 M3 and Begiun. In the first season out of Group B, the 1987 Tour de Corse was a shadow of its former self, but it still posed a challenge at close to 400 competitive miles in 24 stages.
Lancia fielded Deltas for Yves Loubet and Bruno Saby, with Loubet leading the event briefly. Beguin was also concerned about Ford's Sierra RS Cosworth in the hands of Stig Blomqvist, but turbo trouble put paid to the Swede's efforts. Beguin, however, was peerless and led for much of the event to collect a two-minute win.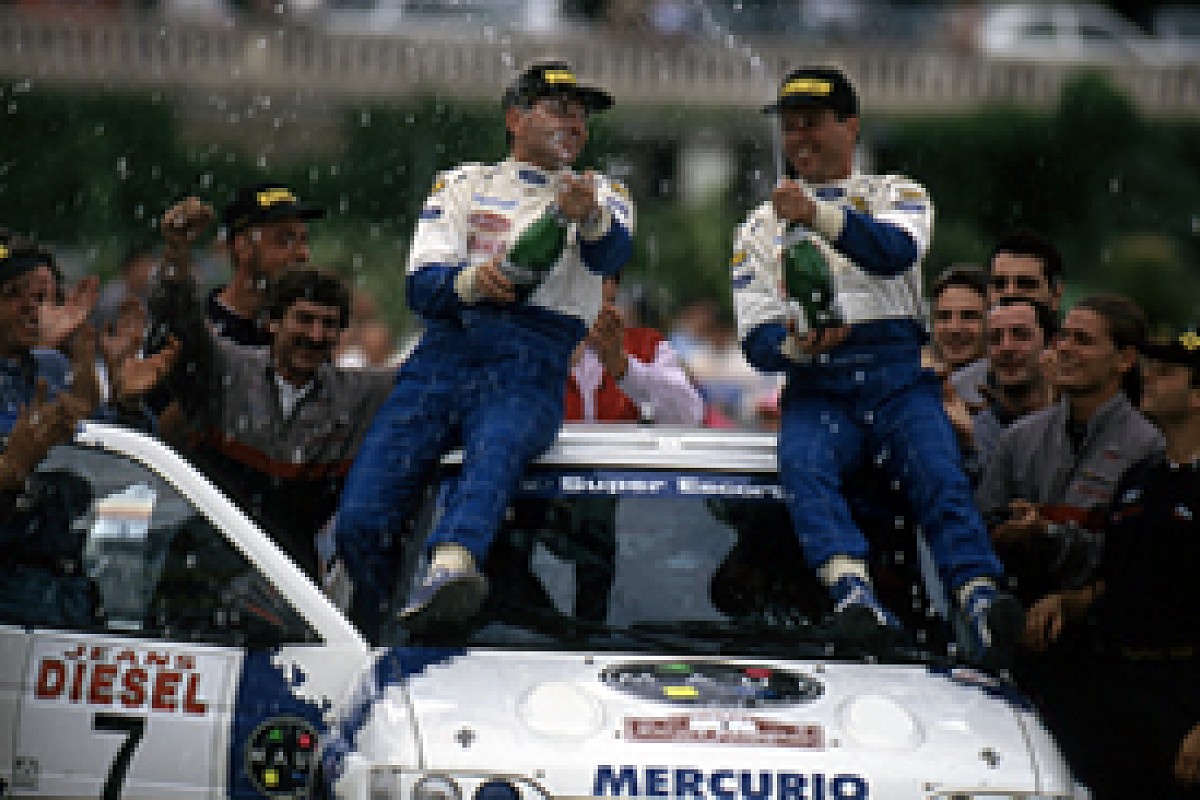 Franco Cunico © LAT
Driver: Franco Cunico
Date of birth: October 11 1957
Nationality: Italian
Victory: 1993 Sanremo Rally
Car: Ford Escort RS Cosworth
Co-driver: Stefano Evangelisti
When Francois Delecour's factory Ford crashed off the road on the seventh stage and the engine went pop on the sister Escort of Miki Biasion, it seemed clear that this event would be the final hurrah for Lancia's glorious Delta HF Integrale. In Carlos Sainz's hands and with a final Lamborghini tweak, Lancia's unbeaten run on this rally since 1985 looked safe.
But then the weather turned and Franco Cunico got the bit between his teeth. Fitted with the latest specification of Pirelli rubber, the Italian played the changeable conditions around Carrara beautifully - an incredible feat considering he only had one weather crew to range against the might of Sainz's Jolly Club effort. It all became rather academic when Sainz's car was excluded after the finish for running illegal fuel.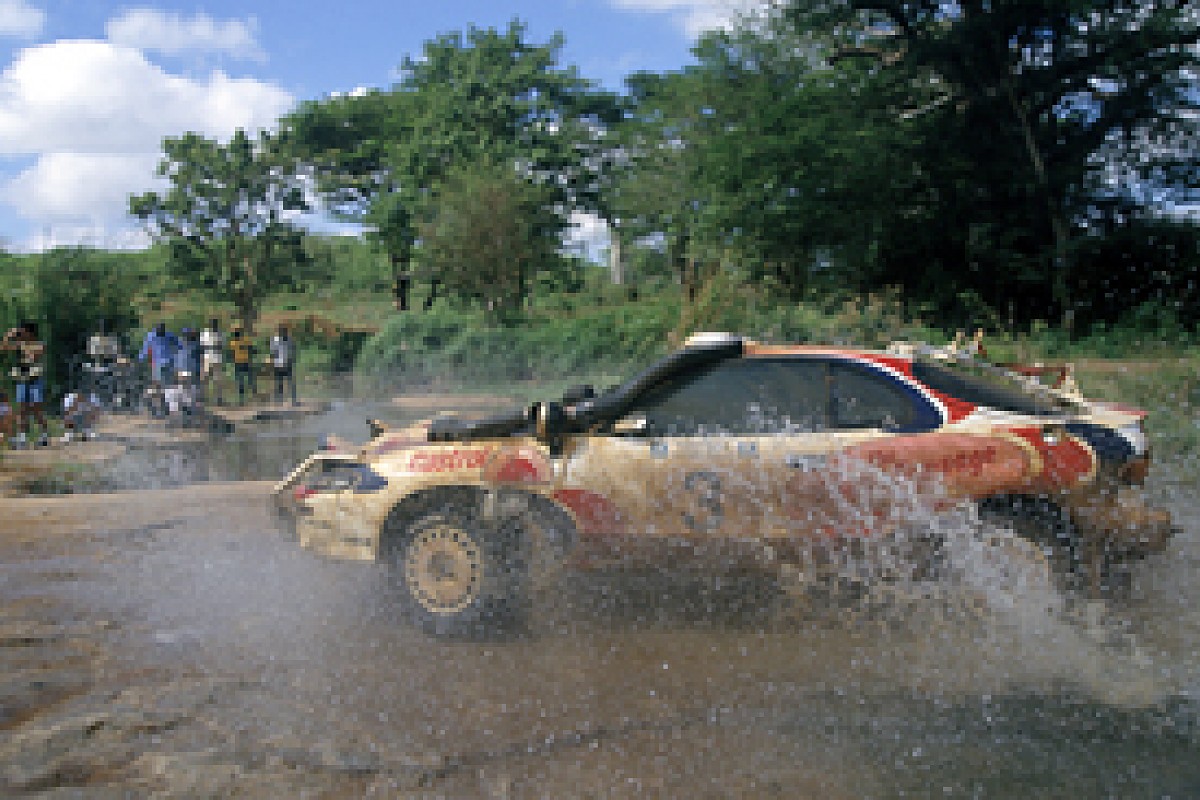 Ian Duncan © LAT
Driver: Ian Duncan
Date of birth: June 23 1961
Nationality: Kenyan
Victory: 1994 Safari Rally
Car: Toyota Celica 4WD
Co-driver: David Williamson
In the mid 1990s, Kenya was Toyota country. Not since 1991 had a Celica been beaten and with factory cars for Didier Auriol, Juha Kankkunen and Yoshio Fujimoto it didn't look like being beaten this year. But, just in case, Toyota had 'loaned' local garage owner Ian Duncan a car just in case. The unassuming Duncan was an undoubted expert of this event, having finished third in a private ST185 the previous year.
It didn't take Duncan long to outshine Fujimoto. Auriol found the going difficult and, out of his comfort zone, couldn't match Duncan's pace. Kankkunen, however, was looking good for a third win in four years. Until he crashed heavily in the Taita Hills midway through leg two. From then on, Duncan was in charge. He'd secured his Celica drive with cash from a local meat producer and his car quickly became dubbed 'The Flying Sausage'. It worked for him.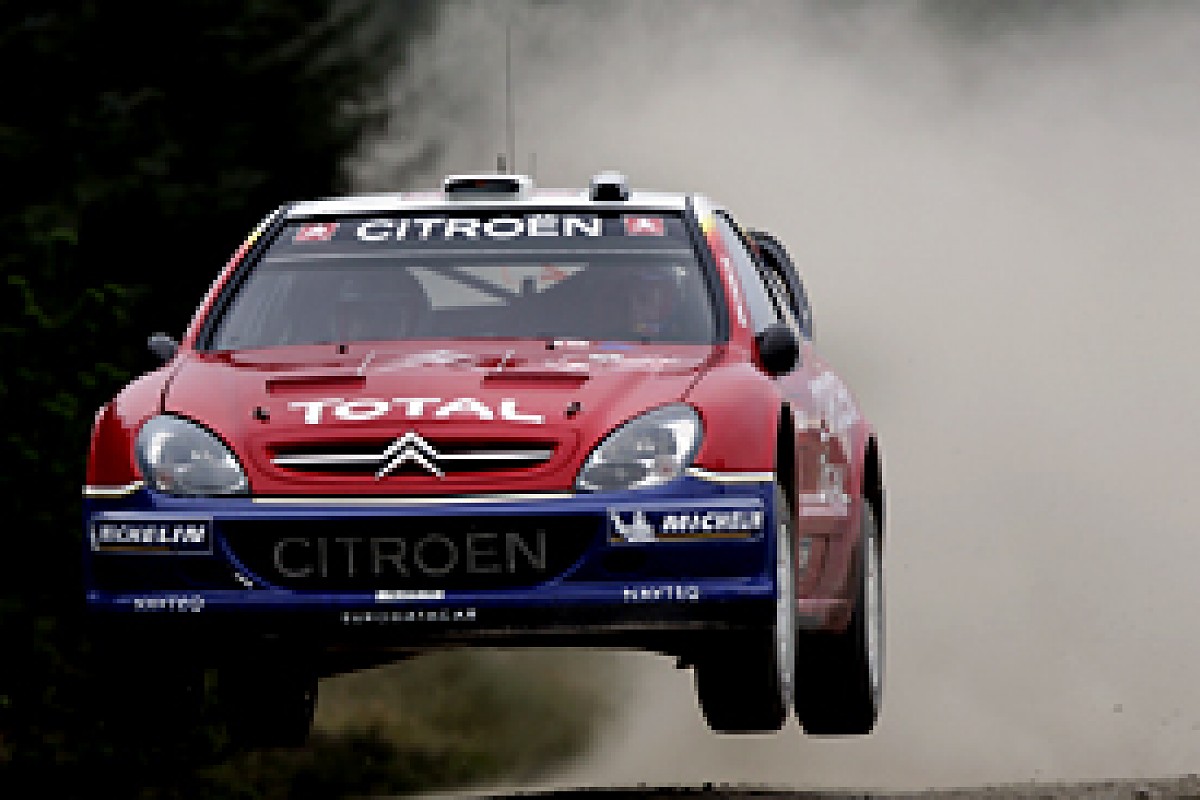 Francois Duval © LAT
Driver: Francois Duval
Date of birth: November 18 1980
Nationality: Belgian
Victory: 2005 Rally Australia
Car: Citroen Xsara WRC
Co-driver: Sven Smeets
With his second world title sewn up, this event had the look of a victory parade for Sebastien Loeb. And then he hit a tree. Petter Solberg and his Subaru team-mate Chris Atkinson looked capable of a win and the Norwegian was running well as the cars headed into the Bannister stages on the second day.
And then, live on television, Solberg mowed down a kangaroo. Skippy's revenge was to nail the radiator and intercooler on the front of the Impreza, leaving Francois Duval leading on his final drive for the Citroen team. Duval had been the team's enfant terrible through the season; a string of accidents left him dropped for Turkey and Acropolis mid-season, but he came back and turned in a sensible performance to take his one and only win Down Under.
Driver: Tony Fassina
Date of birth: July 26 1945
Nationality: Italian
Victory: 1979 Sanremo Rally
Car: Lancia Stratos HF
Co-driver: Maurizio Mannini
Tony Fassina only ever contested his home round of the World Rally Championship, the Sanremo Rally - and he only did it five times. But, having finished fourth in 1976 and third in 1977, he took the big one in 1979. And he dominated the event in the face of factory Fiat 131 Abarths for Markku Alen and Walter Rohrl. Neither star was a match for Fassina's privately entered Stratos.
Fabrizio Tabaton was the only other man to lead the rally - and he only managed it for one stage. For the remaining 73 stages and 12h37m17s of competition, this was Fassina's event. Rohrl was second by four minutes after 600 miles of flat-out driving. Having seen the Stratos outpace the 131, it was little wonder that Alen convinced the factory to wheel him out a wedge one final time on the following month's RAC Rally.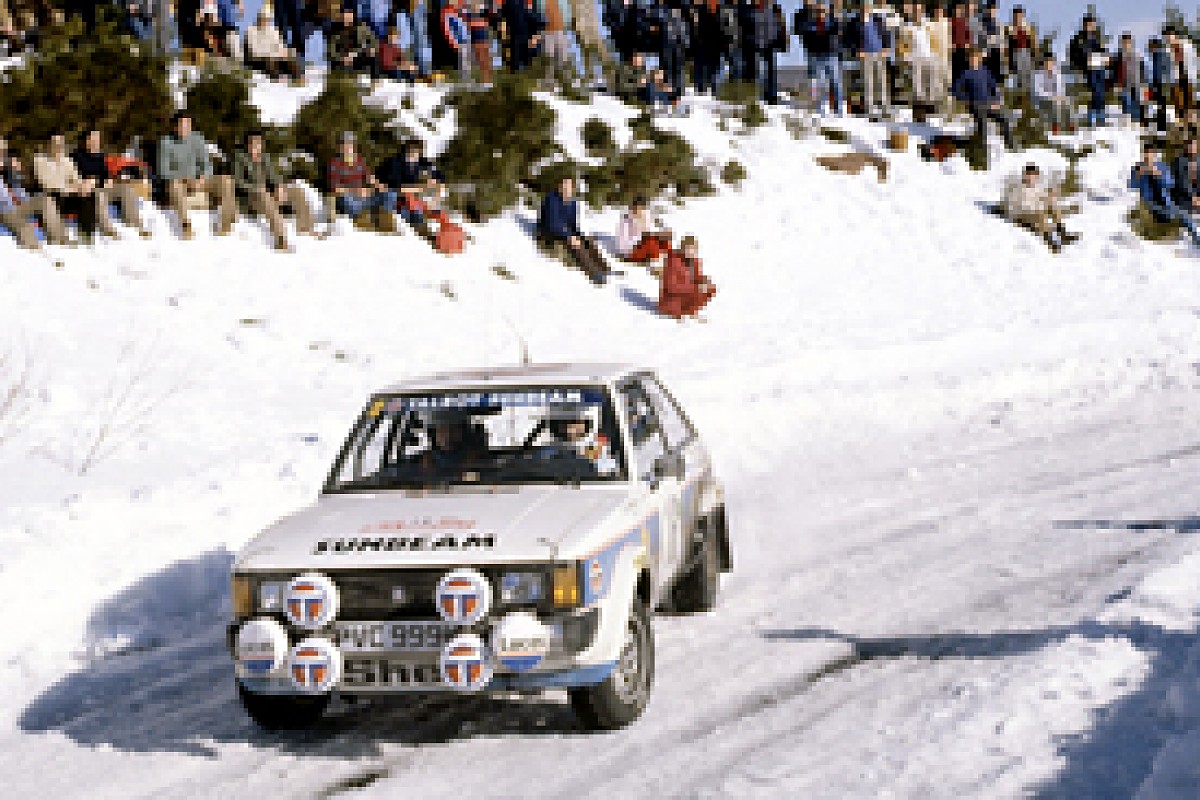 Guy Frequelin © LAT
Driver: Guy Frequelin
Date of birth: April 2 1945
Nationality: French
Victory: 1981 Rally Codasur
Car: Talbot Sunbeam Lotus
Co-driver: Jean Todt
Guy Frequelin arrived in Argentina in 1981 leading the world championship from Markku Alen's factory Fiat and the sustained private threat of Ari Vatanen's David Sutton-tuned Ford Escort. Alen didn't make the transatlantic trip to Buenos Aires for what was the forerunner to Rally Argentina and when Vatanen crashed out on the second day, while fighting with Timo Salonen's Datsun, Frequelin was in the thick of the battle for his first win of the season and what would ultimately be the only win of his career.
Frequelin was driving with a neck brace, a legacy from an earlier shunt, but he still came through to win. And he moved into the lead on the 72-mile Portuezuelo-El Vallecito stage in an unbeaten time of 1h29m21s. Frequelin won this battle, but Vatanen won the season-long war.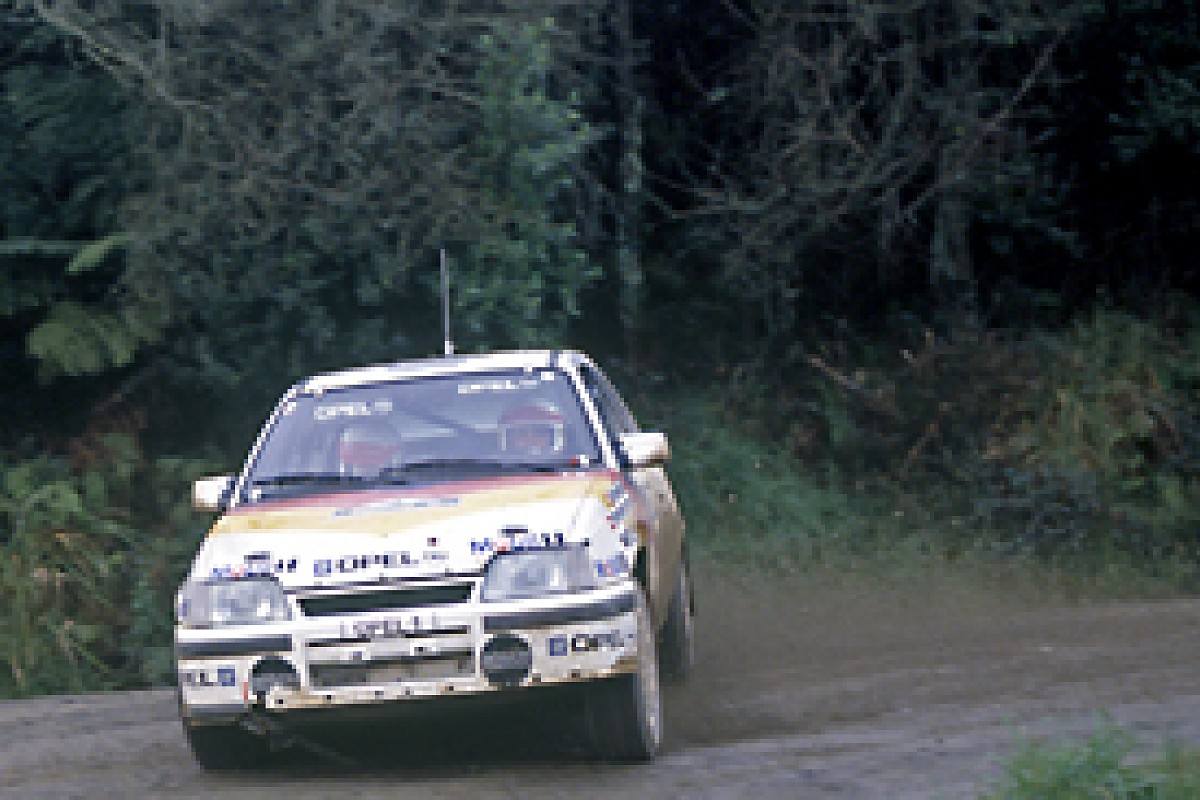 Sepp Haider © LAT
Driver: Josef 'Sepp' Haider
Date of birth: September 26 1953
Nationality: Austrian
Victory: 1988 Rally New Zealand
Car: Opel Kadett GSi
Co-driver: Ferdinand Hinterleitner
The big players in the 1988 championship shunned the cost and logistical exercise that was the 1988 Rally New Zealand, leaving the door open for a local hero to make good or one of rallying's relative minnows of that season to seize this golden opportunity. Opel shipped a portly Safari-spec Kadett over from Africa and handed the keys to 'Sepp' Haider, a man who had never competed in NZ before.
He blitzed the locals through the early asphalt stages - the only driver to run on slicks that are usually banned in New Zealand - but then when the rains came on the gravel, he was reeled in. Tony Teesdale made two minutes in three stages and looked set to pass the Kadett until he went off the road in his Mazda. Possum Bourne joined him on the sidelines a stage later, when his Subaru refused to select a gear. Finally, the engine aboard Neil Allport's 323 fell sick, leaving Haider to celebrate a 19-minute win.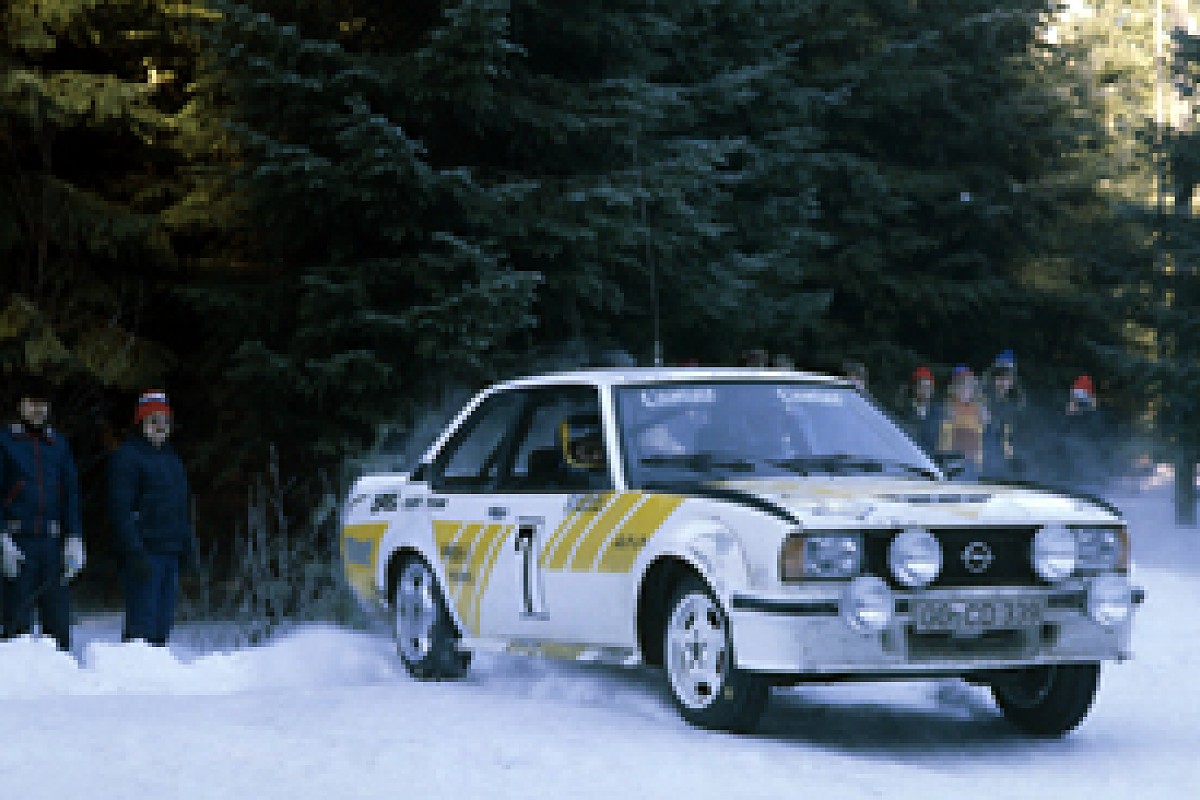 Anders Kullang © LAT
Driver: Anders Kullang
Date of birth: September 28 1943
Died: February 28 2012
Nationality: Swedish
Victory: 1980 Swedish Rally
Car: Opel Ascona 400
Co-driver: Bruno Berglund
Anders Kullang was an Opel driver through and through during his rally career, contesting 37 rounds of the world championship with the German firm between 1973 and mid-1981. And he was a genius on his home round of the championship, in which he finished third on just his second attempt.
Four years after that result and armed with a fabulous Ascona 400, Kullang took on the best of the best in the shape of Stig Blomqvist (Saab 99 Turbo), Hannu Mikkola (Ford Escort) and Bjorn Waldegaard (131 Abarth) and showed the cream of Scandinavian rallying the way home in the snow.
Kullang moved past Blomqvist on Satuday afternoon and stayed there until the finish on Sunday evening to collect his one and only world rally win, becoming Sweden's latest rally hero.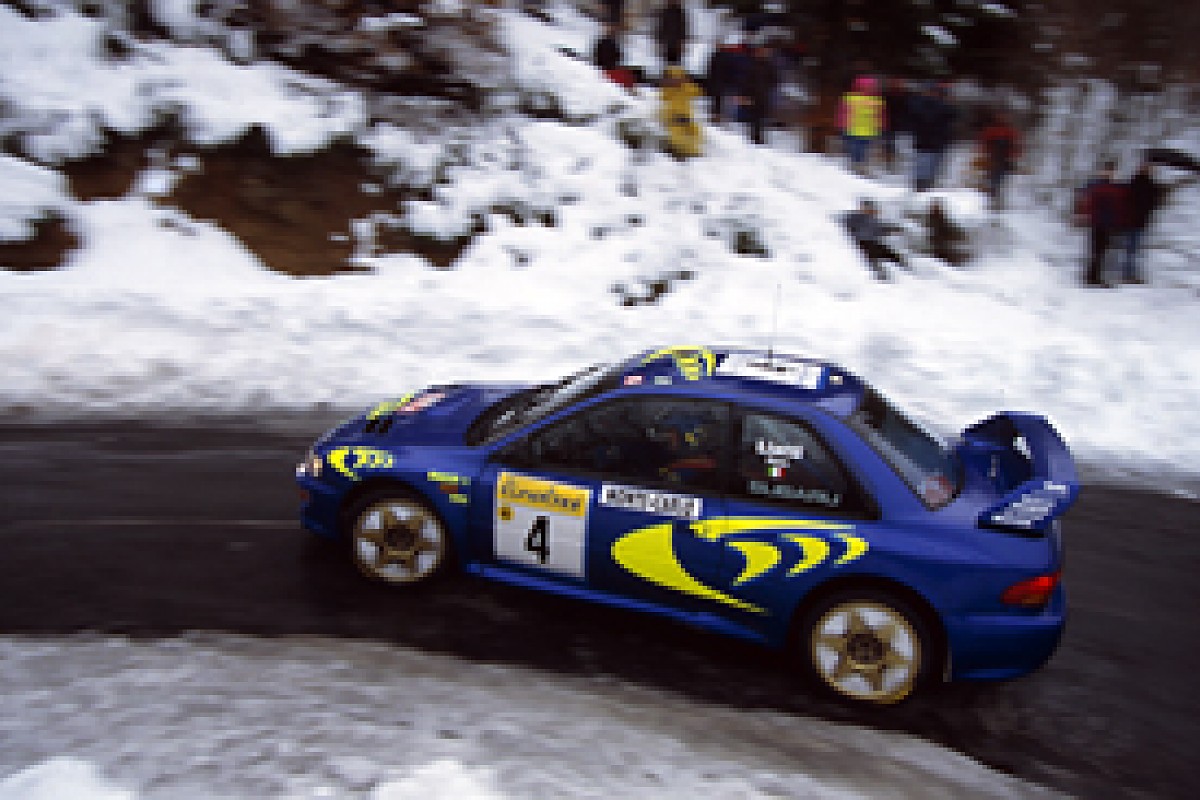 Piero Liatti © LAT
Driver: Piero Liatti
Date of birth: May 7 1962
Nationality: Italian
Victory: 1997 Monte Carlo Rally
Car: Subaru Impreza WRC97
Co-driver: Fabrizia Pons
With the dawn of the World Rally Car era came new cars and a new winner - and an overdue one. At the end of the previous season, Piero Liatti had handed over his Catalunya victory to Colin McRae for the greater good of the Scot's world-title defence. In the French Alps, the following January, Subaru's hopes rested squarely on his shoulders after McRae binned his Impreza early.
Liatti struggled for confidence in Banbury's first wide-track World Rally Car, but as the melting snow gave way to torrential rain - and Pirelli's fabulously sticky wets came to the fore - Liatti's confidence grew. And grew. Tommi Makinen was blown away with a stunning run on Sisteron and, while Carlos Sainz stuck around a little longer, a wrong choice of covers for his Escort WRC over the Col de la Couillole spelled the end of the Spaniard's challenge. This was a mighty win for the likeable and quiet Italian.
Driver: Joaquim Moutinho
Date of birth: December 14 1951
Nationality: Portuguese
Victory: 1986 Rally of Portugal
Car: Renault 5 Turbo
Co-driver: Edgar Fortes
A competent Portuguese national driver, Joaquim Moutinho had never threatened at a world level. Indeed, he never tasted WRC competition outside of his native Portugal. In the end, he won the rally the world wanted to forget.
After Joaquim Santos crashed his Ford RS200 into the crowd in Sintra, leaving three dead, the rally should have been cancelled. When it wasn't, somebody had to win it. The manufacturers all withdrew, leaving the private drivers to fight it out among themselves. Moutinho's win came in rallying's darkest hour.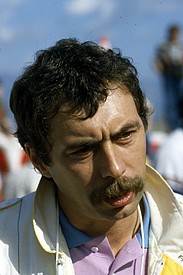 Alain Oreille © LAT
Driver: Alain Oreille
Date of birth: April 22 1953
Nationality: French
Victory: 1989 Ivory Coast
Car: Renault 5GT Turbo
Co-driver: Gilles Thimonier
Of the 60 starters on the 1989 Ivory Coast, only seven drivers finished. And of those starters, there wasn't one of the full-time WRC manufacturer cars entered.
Instead, this was a chance for the likes of Audi 90 Quattro drivers Rudi Stohl and Paola de Martini to star and if they failed, the winner of the previous year's event Alain Ambrosino was in the running in a Nissan 200SX.
Ambrosino led again, but was wiped out after a collision with a Renault support truck. Stohl also led but dropped back after a fire caused by a broken fuel pipe.
And, when second-leg leader Pascal Gaban's Lancia hit trouble, Oreille's super-reliable Renault was there to pick up the pieces.
Not only did he win his one and only WRC round, he was also crowned Group N world champion after the event.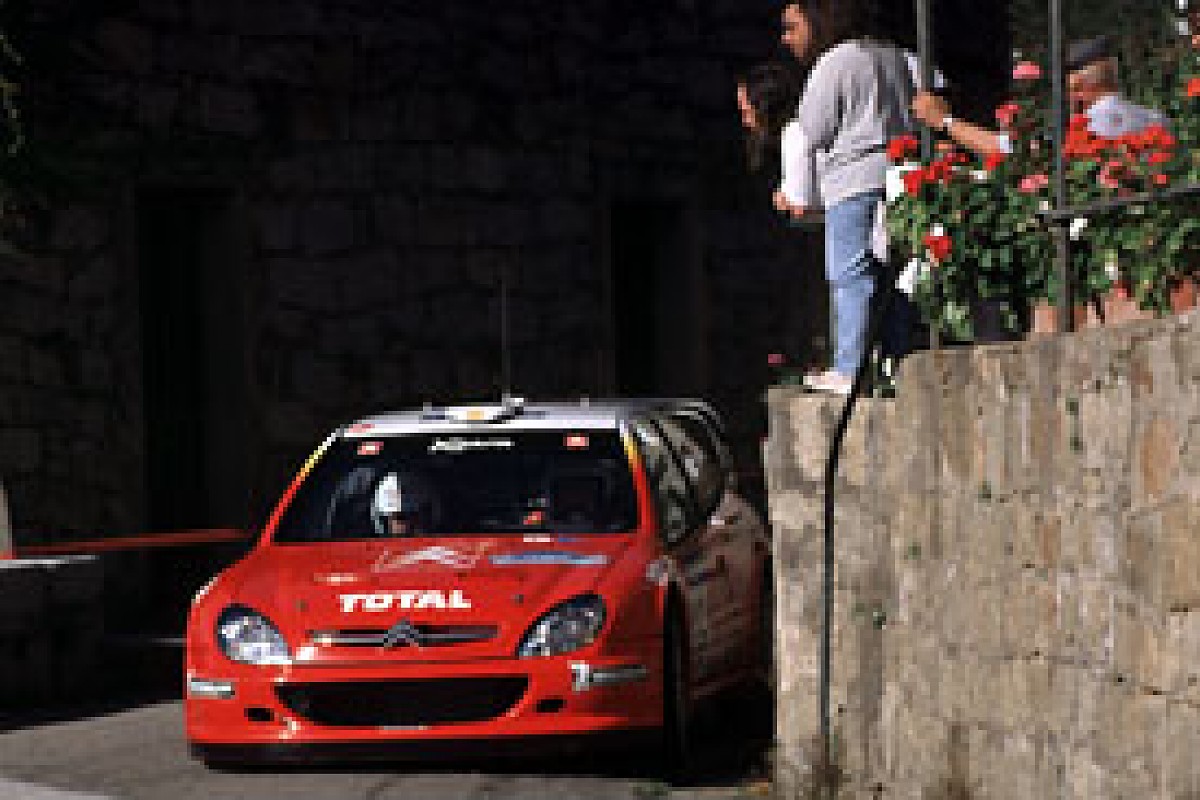 Jesus Puras © LAT
Driver: Jesus Puras
Date of birth: March 16 1963
Nationality: Spanish
Victory: 2001 Tour de Corse
Car: Citroen Xsara WRC
Co-driver: Marc Marti
Having spent months and millions developing the Xsara WRC, Citroen hoped its home round of the championship in 2001 would bear fruit. It didn't look good mid-way through the first stage, when Philippe Bugalski clattered his car into a wall, removing a wheel and himself from the rally. Peugeot's asphalt superstar Gilles Panizzi was straight into the lead. But on the second stage, it was Puras who moved ahead.
And he stayed there with a fabulously controlled drive in the face of mounting pressure and expectation. The battle between his Xsara and Panizzi's 206 was close throughout and just 18 seconds split them at the finish, with Didier Auriol's Peugeot close to a minute down. Sebastien Loeb might be able to boast 28 WRC wins in a Xasara, but it was Puras who did it first.
Driver: Jorge Recalde
Date of birth: August 9 1951
Died: March 10 2001
Nationality: Argentinian
Victory: 1988 Rally Argentina
Car: Lancia Delta Integrale
Co-driver: Jorg Pattermann
This was a rally that Jorge Recalde could be forgiven for expecting never to win. Going into the final day of the event, he was leading his factory team-mate Miki Biasion comfortably. The local man was expecting the call from the hierarchy in the Italian team (especially with the nearest competition to the two Torino-built machines more than 25 minutes behind), but it never came and he went on to deliver the only homegrown win on the event.
Recalde deserved this win. He had built a lead over his team-mate on the opening day, but then lost it when he punctured after hitting a rock square-on in the road. But he got back past Biasion and moved clear when the Italian's Integrale hit electrical trouble and was allowed to stay there.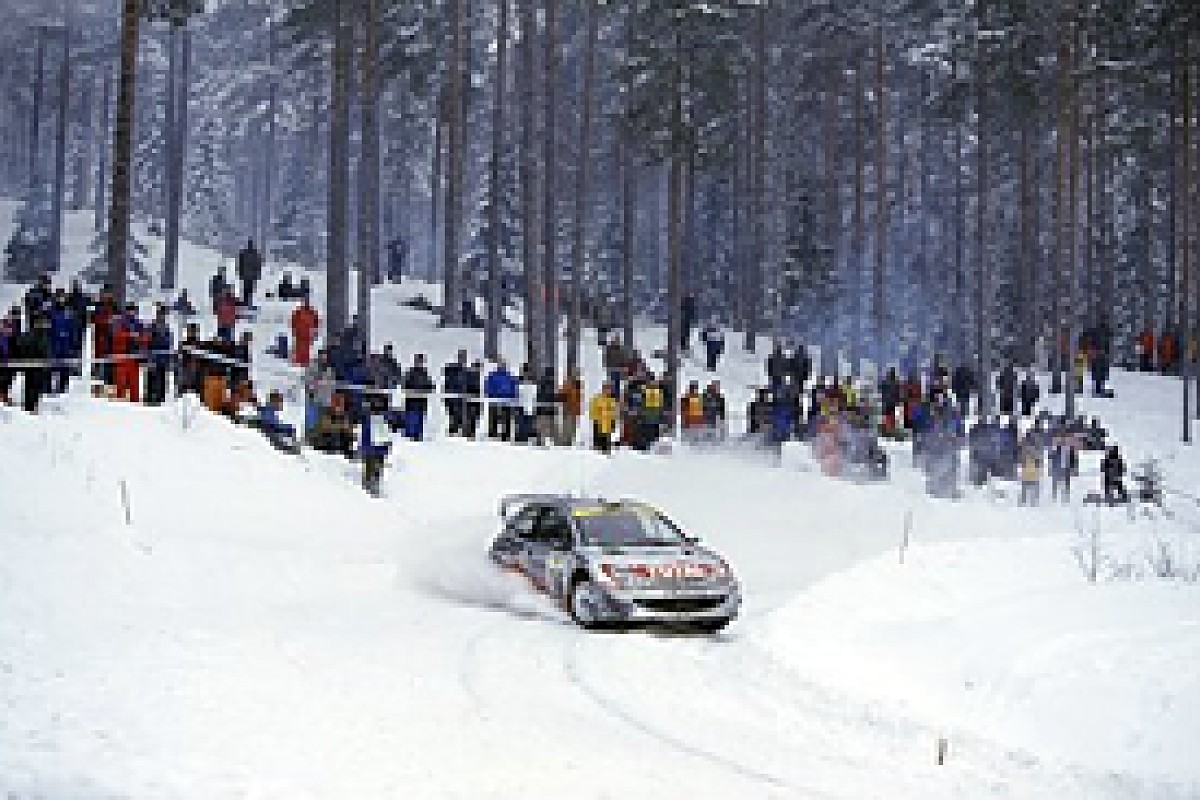 Harri Rovanpera © LAT
Driver: Harri Rovanpera
Date of birth: April 8 1966
Nationality: Finnish
Victory: 2001 Rally Sweden
Car: Peugeot 206 WRC
Co-driver: Risto Pietilainen
When Marcus Gronholm retired his Peugeot early with engine trouble, Harri Rovanpera was up for this one. Seizing his opportunity to step out of the shadow cast by his world champion countryman and team-mate, Rovanpera dominated this event. Brits Colin McRae and Richard Burns posted plenty of fastest times, but time in the snowbanks ruled out the pair for an overall result.
Rovanpera was, however, still pursued by Tommi Makinen and when it started to snow on the final day, perceived wisdom was that Rovanpera's snow-ploughing 206 WRC would be overhauled by Mitsubishi's wily multiple champion. Not so. Makinen, who was under pressure from his own team-mate Thomas Radstrom, went off the road and Rovanpera stayed the course to collect a 28-second win.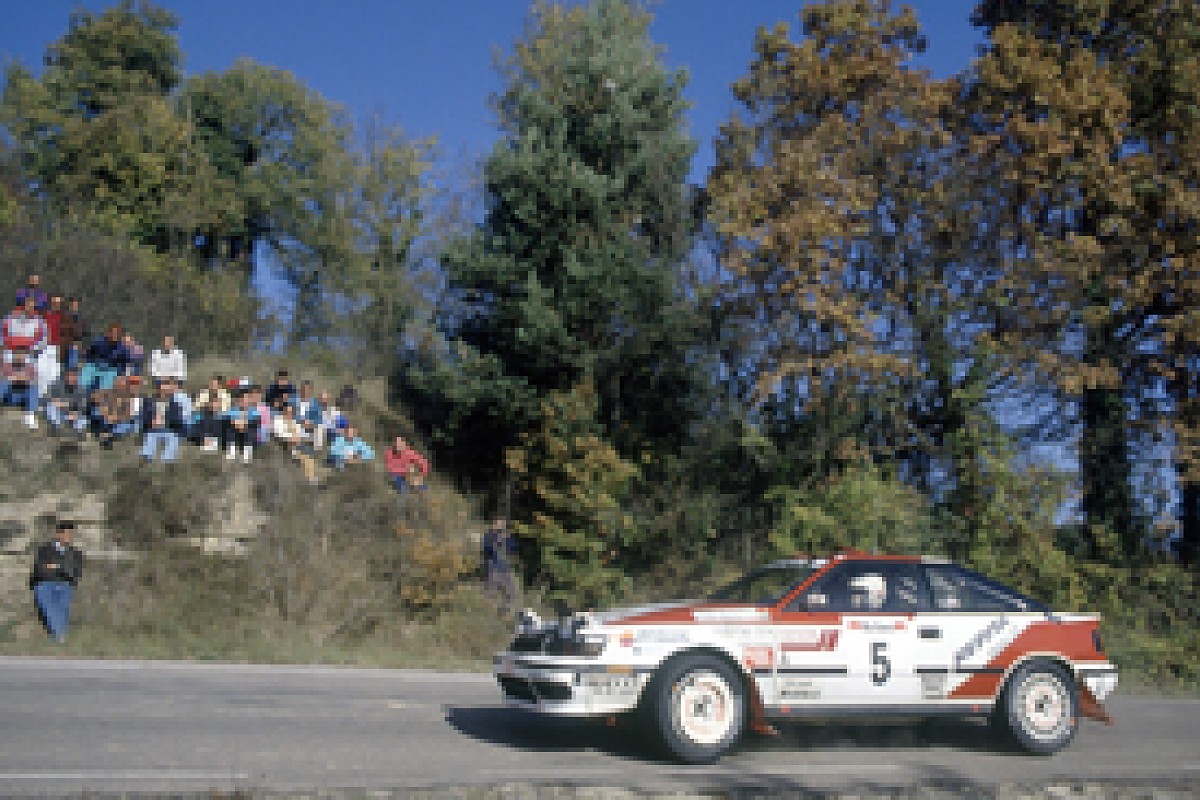 Armin Schwarz © LAT
Driver: Armin Schwarz
Date of birth: July 19 1963
Nationality: German
Victory: 1991 Rally Catalunya
Car: Toyota Celica GT-4
Co-driver: Arne Hertz
Spain was silenced, momentarily. Carlos Sainz, the hero of heroes in Catalunya was out of his nation's maiden World Rally Championship qualifier. His Toyota had stopped with an electrical fault. Schwarz, in his second season with the Cologne outfit, rose to the moment and attempted to put a smile back on the faces of the TTE management.
And he did that for much of the event, things only going slightly awry with a transmission fault and a quick roll late in the event. Otherwise, the German was superb, leading the event from the second to the 35th and final stage to take victory from Juha Kankkunen's Lancia by more than a minute and a half. Kankkunen's second place, allied to Sainz's early bath, set up the Finn's third world title.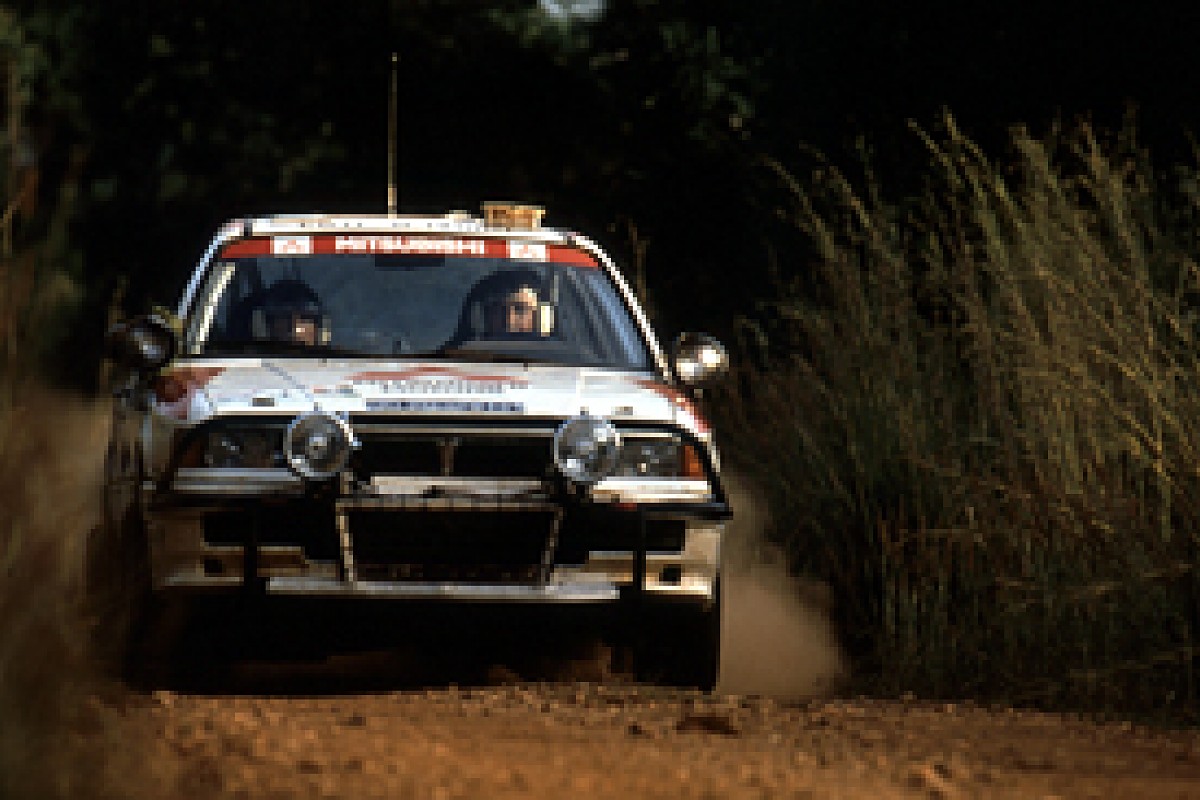 Patrick Tauziac © LAT
Driver: Patrick Tauziac
Date of birth: January 18 1955
Nationality: French
Victory: 1990 Ivory Coast
Car: Mitsubishi Galant VR-4
Co-driver: Claude Papin
With the Sonauto team making its debut in the World Rally Championship, you could have been forgiven for not rating Patrick Tauziac's chances. New to WRC, Sonauto had plenty of experience of rally raids and that kind of thing counts in Africa. The team prepared his Galant perfectly, but there was still a strong expectation that Tauziac would struggle to contain pre-event favourite Kenjiro Shinozuka.
The Japanese, with experienced co-driver John Meadows alongside him in a Tusk Engineering VR-4, was forced to play second fiddle to Tauziac, who led for the first day and night - an impressive feat given that the spotlights failed on the dark section through Bouake. But, when daylight came, Shinozuka piled on the coals, but still made little impression on the Vietnamese-born driver's advantage. Eventually, Shino's fate was sealed when he smashed his car into a deep hole. The radiator was damaged and he was out, leaving Tauziac to his finest hour.
Driver: Franz Wittman
Date of birth: April 7 1950
Nationality: Austrian
Victory: 1987 Rally New Zealand
Car: Lancia Delta HF 4WD
Co-driver: Jorg Pattermann
On Franz Wittman's only World Rally Championship outing of the 1987 season - and on only his second attempt at Rally New Zealand - he won the North Island-based event. That year's rally wasn't especially well blessed with superstar factory drivers or cars. Stig Blomqvist was the only world champion in attendance in a non-turbo Sierra XR4x4.
He led after the first stage but crashed on SS10. Kenneth Eriksson was a true hero of the event, finishing second in a two-wheel-drive Golf GTi. After close to seven hours of driving, he was only 47 seconds behind Wittman. Wittman managed two more podiums from his 33 WRC starts. He also won 27 WRC stages in his career.