The President of America? He didn't get it either. "It makes no sense," said Barack Obama standing in the White House's briefing room in Washington, staring down as the massed ranks of media before him.
Given that Mini's future participation in the World Rally Championship - along with the increasingly capricious negotiations between the FIA and Eurosport - had so firmly taken over my life last week, I just assumed Obama and I were on the same page. That page being the one beamed out from BMW base in Munich.

Turns out we weren't on the same page. Turns out, that part of Obama's State of the Union address was directed at shifty accountants exploiting legal loopholes to avoid the highest levels of corporate tax.
But I'll bet if this page had been directed towards his inbox last Monday, he'd have said the same thing again.
The page in question was a press release from Mini's corporate communications department. It talked of a new path being followed in the World Rally Championship.
As you might have read on autosport.com last week, we ran the news that Prodrive and Mini were to split. The original communication imparting this detail was coming on Friday. But then, it appears, common sense made itself known in Munich.
Mini has a great product in the Countryman and a perfect fit for a World Rally Car. And, with three podiums from seven events, the John Cooper Works WRC is a piece of high-performance engineering worthy of the Mini badge and BMW backing.
One round down, and Mini has Sordo's P2 on the Monte to its name in 2012 © LAT
So, why, I heard you ask, was BMW so ready to turn its back on the project?
There was some hope that Monday's email might have brought clarity. It didn't. It begged yet more questions.
Our story of terminated contracts was quite right last week. As the Mini communication points out: cooperation with Prodrive is on a new basis now, with the Banbury firm's WRC team starting as a works-supported private outfit.
So there you are. That detail would demand a new contract. And a termination of the existing one.
But what would the new contract say? And how does Prodrive's relationship really differ today from a week ago?
Is Dani Sordo driving a factory Mini this year? Not according to the release, he's driving a works-supported car. But actually, of course Sordo's driving the works car - the car with all the right bits. The legal definition of a true factory car is related to who enters the car, but a Citroen DS3 WRC or a Volkswagen Polo R WRC would be a good place to start. Those are pukka motors drawn, designed, developed and delivered within the walls of Automobiles Citroen and Volkswagen Group respectively.
The Fiesta RS WRCs emerging from the gates of the grand Dovenby Hall in Cumbria are built on behalf of Ford by M-Sport - but nobody would dream of labeling them as private cars.
The waters are further muddied by the arrival of WRC Team Mini Portugal. Courtesy of the confusion created by this release, there are some people who are talking of Armindo Araujo and Paulo Nobre as the official Mini drivers. Not so.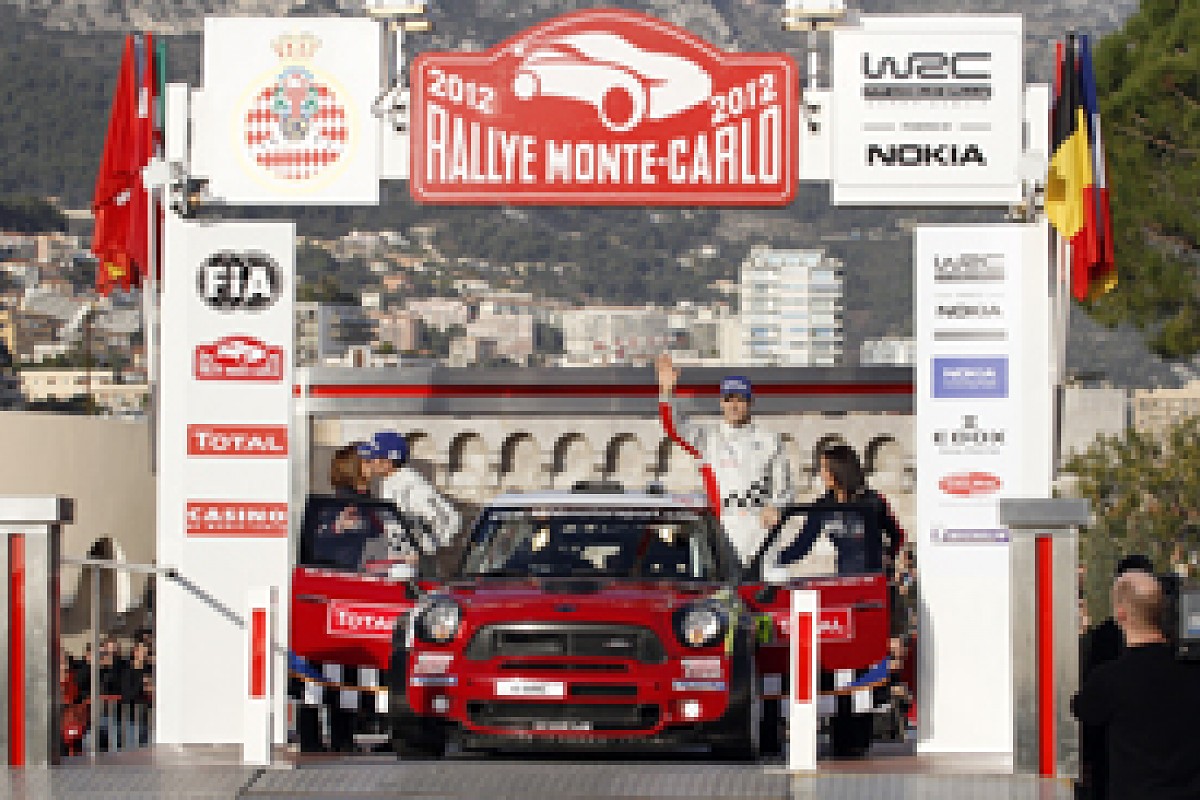 Motorsport Italia now has Mini's 'works' contract for the rest of the year © LAT
Their cars are run by Motorsport Italia and let's not forget the nature of that company's relationship with Prodrive: they have been and remain customers of the British firm.
One thing the release is clear about is the continued development work on the John Cooper Works WRC. It states: "Prodrive remains responsible for the construction and support of the Mini John Cooper Works WRC customer vehicles and will continue to work with the BMW Group on further developments for the car."
So, it's Prodrive, the team that knows more about the Mini than anybody else, which will continue to take it forward.
That one line also confirms the continued support from the BMW Group. A lot has been made of this supposed commitment from BMW until 2018. Some might say we're into semantics here, but I beg to differ. Homologating a car for a period of time is not a firm commitment to the WRC from a manufacturer, it's legalising its cars for people to drive on rallies.
What that one line doesn't clarify is the details of that work on further developments for the car. Is it a continued evolution of the car or one step with the engine in time for a March 1 homologation date this year and that's that? We don't know. Because it doesn't say.
BMW will continue its financial and contractual obligation to Prodrive, reckoned to be around 10 per cent of what it's spending on its DTM project, but that's about it.
Another thing the release doesn't say is that the BMW Group is no longer officially involved in the WRC. Yes, you're right, WRC Team Mini Portugal is entered in the manufacturers' championship, but word is they won't be scoring manufacturer points.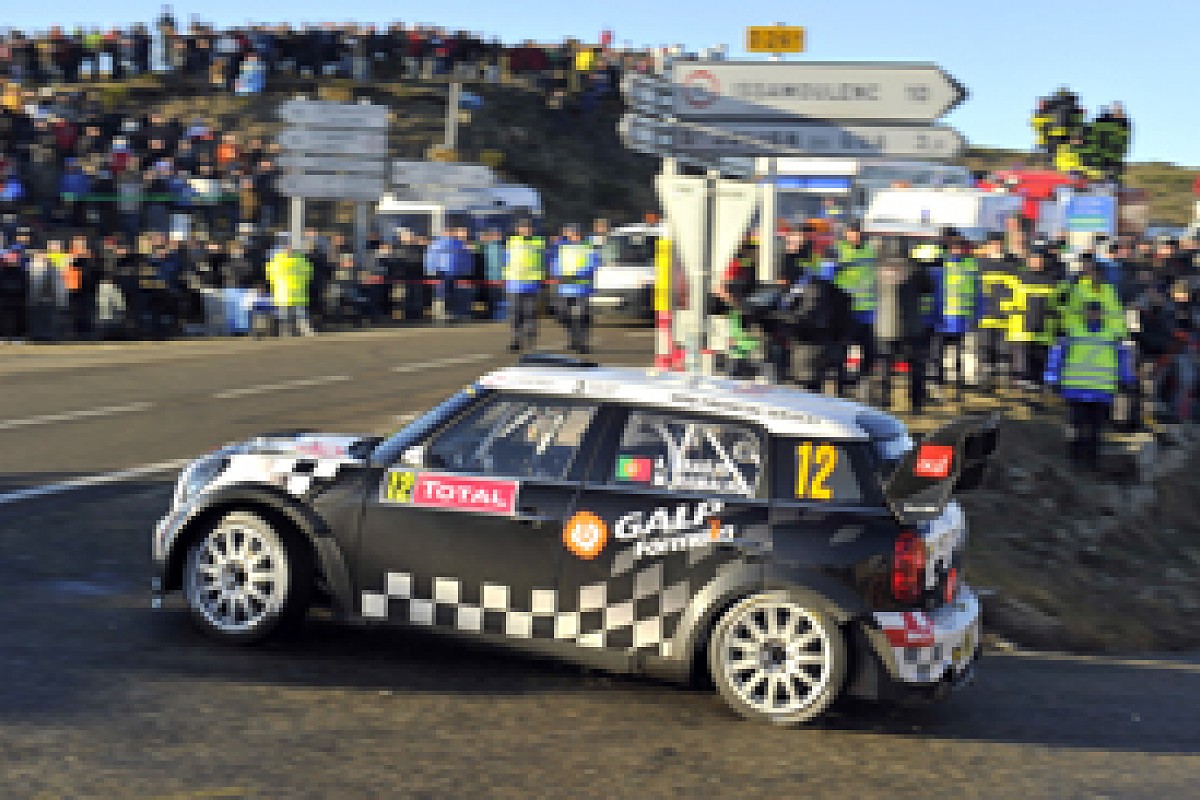 Nobody at Prodrive saw this coming at the Mini WRT launch last April © LAT
How does that work? Apparently, it's considerably cheaper to enter the manufacturers' championship without scoring points. Entering the manufacturers' has been enough to grant the Mini homologation for the next seven years and not scoring points affords a degree of distance to be put between BMW, Mini and the WRC - should it be needed.
Another question is what will the Mini World Rally Championship Team be called post-Sweden? Who knows? But that name will have to change.
What we also know is that the as-yet unnamed team will not be running Sordo on every round apart from New Zealand, as had been expected. Prodrive will instead be allowed to pick key events in key Mini markets for the Spaniard and the car to compete.
Ironically, not seeing this great rally car as much as we would like is actually beneficial for its future; every time the team's not getting on a plane to Argentina or Auckland, it's saving cash and that cash can be spent on making the Mini faster. Even faster. And hopefully with Kris Meeke partnering Sordo in the team with no name.
Monday's announcement does bring a clean sheet of paper. Trouble is, holding that clean sheet of paper up to the light, you can see through it and still read the questions written on the other side. And the biggest question is, why all of this?
In short, the BMW-Prodrive deal didn't work in its original form. BMW did what Prodrive asked of it, but when the cash - and extremely good cash if the Red Bull and Microsoft sponsorship rumours are to be believed - didn't flow, Prodrive was forced to return in a rather Dickensian manner to ask for more.
There would also have to be concerns raised in Munich at the staggering value the WRC deal was offering - and even more grave questions over the pound-for-pound benefit likely to be garnered from the lavish touring car effort.
Even in its promoter-less state and with, seemingly, more chance of seeing Michael Barrymore on television than continued coverage of the World Rally Championship season, the global worth of three podiums (including second on the Monte Carlo) would surely blow a couple of race wins around new builds in the former East Germany.
When I get answers to the above questions, you'll be the first to hear them.