There's nothing to shake you from the closed-season slumber like a typical Monte morning. I got that on the opening day. With plenty to do, it was a pre-dawn start in Valence and man was it cold. And dark.
Yes, the Monte had definitely arrived.

Seeing new names on old cars and familiar faces in strange suits isn't something we've done too much of recently in the World Rally Championship, but this time around it seems there's more change than ever. Let's look at them more closely.
Mikko Hirvonen's shift to Citroen is probably the biggest deal. And I reckon the Finn will really struggle in the French Alps this week. Finding your feet in an all-new motor is best done in consistent conditions, where you can find the limit, play on it for a while and then come back to the comfort zone.
There's none of that on this round; the roads around here are anything but consistent, with snow and ice predicted to play a part later in the event.
Hirvonen will be blown away by his Monte master team-mate Sebastien Loeb, but the former Ford man's ready for that, he knows what's coming and the important thing for him is not to be phased by Loeb's speed and ability around these parts. He's got to keep his head set and fixed on round two in Sweden.
Having labeled the Monte Carlo Rally as a nightmare event on which to learn a new car, we shouldn't forget some stunning performances on this rally in the past - including Tommi Makinen and Marcus Gronholm both taking debut wins in 2002 and 2006 respectively. Colin McRae also scored the best result of his Citroen season on his maiden Xsara WRC outing (on an event he hated, but would have loved to have won) when he was second in 2003.
Sitting in Hirvonen's seat will be Petter Solberg - the new, bearded variety. Sporting a moustache-goatie facial hair set-up, the 2003 world champion has his race face on in France. He's got a go in a proper car again and he's determined to make the best of it. That's not to deride the motor Citroen supplied for the past three years, but there's nothing quite like the real factory motors.
The Monte Carlo Rally has returned to the WRC for 2012 © sutton-images.com
A Solberg win in Monte would be a pretty big surprise, but stranger things have happened. Having shown a major hike in pace on asphalt at the back end of last season, Solberg's team leader Jari-Matti Latvala was the more likely of the two to do the winning if it was a Cumbrian rather than a Parisian car atop the podium. Until J-ML threw it off on Wednesday.
Here's a thought: what if it was a Frenchman in a Ford who won. That would work, wouldn't it? Especially if the Frenchman in question was Francois Delecour.
Delecour is special in the world of rallying, but in this particular part of that world, he's extra special. He's won here before and remains a massive favourite with the partisan local fans. A win would be a dream, but it would probably take a big call on tyres similar to the one he made to rocket up the leaderboard 12 months ago.
Typically, Delecour remains slightly mystified by the hype that surrounded his decision to take studs on the Peugeot he was running in 2011. Asked to explain his apparent sixth sense for snow, the 1994 winner laughed.
"It wasn't like that," he says. "I telephoned the hotel on the Col and they said it was snowing a lot on the top. So I put studs on. That's it."
The hair might be slightly lighter in colour than it was when he exploded on to the world championship scene 21 years ago, but Delecour looks as lean as ever and he's lost none of his enthusiasm.
"Driving is the only thing I can do," he says. "I love it. It's my life."
Even if it's for one event only, it's going to be great having a legend back.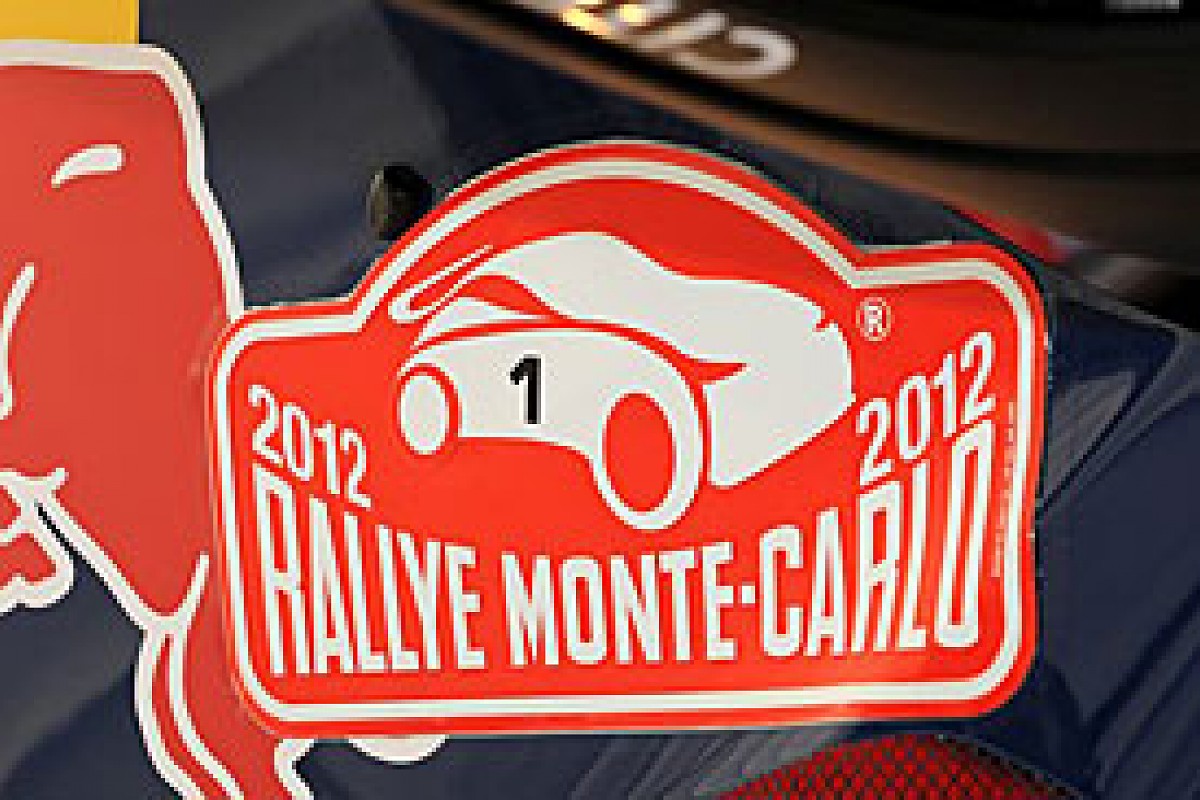 Mini's return to the Monte has been curiously lacking in fanfare © LAT
Talking of legends, how did Mini's return to the Monte become such a low-key event? Surely, if there was one manufacturer ready to shout long and loud about one rally it was for the Brit-built cars coming back to the same lanes on which Paddy Hopkirk and his Cooper S ruled in 1964.
But, nothing. Not even the Northern Irishman behind the wheel.
Talking to Dani Sordo, the Spaniard acknowledged that things could have been better in his lead up to the season ahead, but he followed that up quickly by pointing out that Kris Meeke had it even worse than him.
He was quite right. Meeke's absence is a shocker. He was the leading light in what should have been a great, great story.
But what about Sordo? Could he salvage something for Mini? A win here is not out of the question. Look at his pace at shakedown, he was close enough there. If the weather stays dry, Sordo's asphalt ability allied to the Mini's driveability will come to the fore and allow him to trouble Loeb. But over five days? Really? It's unlikely.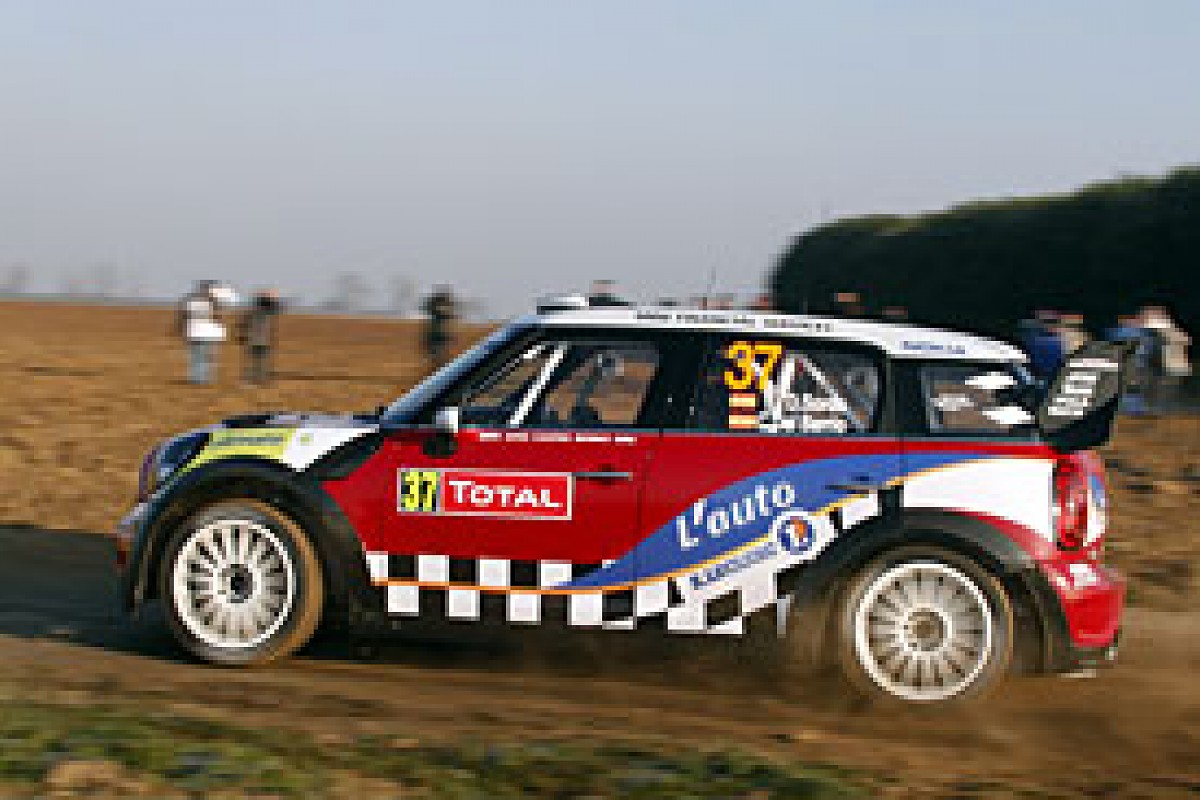 Mikko Hirvonen doesn't expect stunning form from himself in round one © LAT
Away from the fight at the front, there will be loads more cars well worth watching on round one.
Evgeny Novikov's always worth watching. Usually from a considerable distance and down a long lens. Not this time, though. The Russian is promising a much more measured approach as he aims to see the finish more often. That said, he was still making that promise while the door was being slammed shut on his Fiesta RS WRC, a shade over two minutes before he posted second quickest shakedown time...
Estonian Ott Tanak is another driver who has been known to knock the odd corner off a car from time to time, and he did just that in his pre-Monte test. Quite what that will do to the former Pirelli Star Driver's confidence, we'll have to wait and see. He's adamant it makes no difference and certainly he exudes the kind of quite confidence and world championship-specification self-belief that would back that up.
The vital thing for drivers like Novikov and Tanak to remember is that, on this event only this year, retirement really does mean just that. In a classic Monte-style throwback to the good old days, the Automobile Club de Monaco has given the whole idea of re-entry a two-fingered salute - tradition (especially tradition that makes for an easier life) means everything in these parts. So, bin it and it's an early bath. As Latvala now knows.
Matthew Wilson and Henning Solberg started the event in their newly liveried Go Fast Fiesta RS WRCs. Go Fast is an American energy drink, something you might have guessed from the fabulously Stateside route-one corporate identity...
There are some lingering concerns over what's set to be a season-long deal for the Englishman and his Norwegian team-mate to go fast, however. While they both began the Monte, we can expect a fairly forthright fiscal examination of how the deal works ahead of Rally Sweden.
The entry for both the Super 2000 and Production Car World Rally Championships are utterly woeful. Volkswagen brings a brace of Skoda Fabia S2000s to the mountains, with Sebastien Ogier and Kevin Abbring driving them, but not scoring SWRC points.
Last year's Monte winner Bryan Bouffier looks to be the SWRC pace-setter, with Proton pair Per-Gunnar Andersson and Giandomenico Basso adding a fascinating dimension - along with rapid young Irishman Craig Breen. The pick of the PWRC runners has to be Mitsubishi man Michal Kosciuszko, but those pickings are pretty thin.
What's also pretty thin at the moment is the snow cover. There's a sprinkling on the roads just north of Burzet, but not the kind of monstrous dump that descended to make a good 2011 Monte great.
But, stay where you are, the early forecasts are predicting more than a sprinkle on Saturday night. And what's Saturday night? It's Turini night.
I have to admit, I'm disappointed at this year's run over Col de Turini. Firstly, for me, the cars are running in the wrong direction, going over the Col from right to left looking down at the hotels (the opposite way to McRae spinning his Focus) and secondly, with the land slip and associated road works now reckoned to be under control just north of Sospel, why not run the stage to its proper length?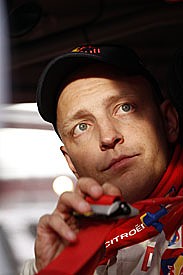 Matthew Wilson and Henning Solberg sport new colour schemes with the M-Sport Fiestas © LAT
In fairness, starting the stage from Moulinet is still a classic challenge. The fast, wide road that leads you up the hill still encourages you to have a go, before slinging you into a series of hairpins, one of which will have a patch of ice with your name on it, before spitting you out onto the Turini.
And, once over the Col, the run down through the woods towards Le Pra d'Alart is only for the brave, while the hairpins or zig-zags, as they're known locally, further towards la Bollene-Vesubie are for the patient and tender of touch.
Believe me, if the weather really does play ball, this giant of a stage - even at its shorter length - will take no prisoners.
So, there we have it, the Monte in a nutshell; 101 years old and still the best of the best. Now go and find a television not to watch it on...