This feels weird, really weird. Whose legs are those? They're red! After all those years sitting in blue and white overalls in a rally car, my first test with Citroen felt strange. It felt like I was spying or something like that...
But there I was sitting at the start of my first test in a Citroen DS3 WRC. It was so exciting. I guess a few of you are wondering how I got to be here?
Well, many things made me think of going to Citroen. My contract was ending with Ford. And Malcolm [Wilson, Ford team principal] and Ford were talking about their contract and it was taking a long time to get that side of things sorted. We were talking to everybody else.
I always thought it would be really nice to drive for Citroen. After we had been competing against them for so long, I thought it would be good to see how it works and to see what kind of car the DS3 is. We had the opportunity to go to Citroen. It wasn't an easy choice at all, but then again sometimes it's good to do something different.
During the negotiations, I didn't speak to Sebastien [Loeb] really about anything. The whole thing was kept so quiet and away from the media. But, once we had sorted things out, he has really welcomed me a lot. I only saw him briefly during one of the tests, but we get on really well and he has spent some time trying to explain the car to me. He's already helped me a lot.
But I came here to drive the car and I have done that now. Twice. I tested on gravel and asphalt already. I drove for quite a lot of kilometres on both the tests, I was really keen to get in the car and just drive all of the time. I haven't got into doing any set-up changes or anything like that yet, I haven't tried to do anything like the development on the car - I just wanted to drive and to feel the car.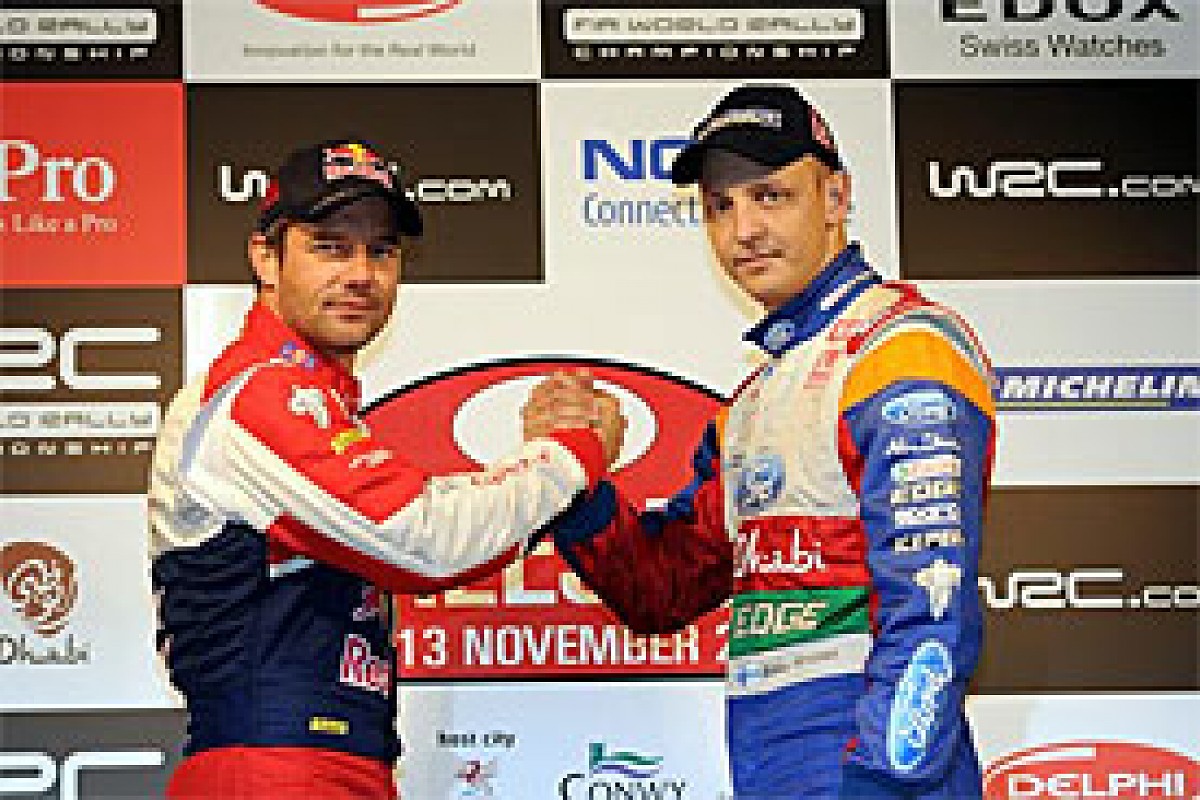 Hirvonen joins long-time rival Sebastien Loeb at Citroen © Sutton
Honestly, I wasn't expecting the car to be too different. When you look at the results against the Ford last year you can't expect that. It wasn't like I thought I would get in the DS3 and expect to be half a second faster to the first corner. The cars are very close. But it was very interesting the way the cars are working differently; Citroen and Ford have a completely different idea to build a rally car. It's going to take some time to get used to, but it's been a really nice surprise for me the way I have fitted in so far and the way the car and team has worked with me.
One of the biggest surprises to me came on the test and the way the teams work. Of course, both teams work really hard and Citroen has already welcomed me really well. I thought it would be quite difficult because I don't speak any French and I didn't know how much English they spoke, but it's been really, really nice - everybody is trying.
One of the things which is different is the way they work as a team, you know they are working at such a high level with such great expectations, but then at lunchtime they stop working and they have the meal as a team with the red wine and they take a break before we start driving again. The different way of working has been a surprise for me.
I can see why they take a break: the food is pretty good. I have spent a lot of years with Mick the [Ford] chef, though. I'm maybe going to miss Mick's egg and bacon in the morning, but I'm sure I'll get used to it. I am going to try to learn French. I think French is a difficult language to learn. Italian or Spanish might have been easier, but I'm going to give it a try.
It's helping with the mechanics: all of the time I'm asking them what is the name of these parts in French and they have been asking what is this called in Finnish. I'll try, but I can't promise being able to hold a conversation by the end of Monte Carlo! Having said that, my French is already ten times better than it was a month ago. Ca va? See, you are picking something up all of the time.
For now, though, I can't wait to get into the rallies and get started with competing. Everybody knows about Citroen, the results and what the team is capable of. I'm part of that now and I'm really excited about the future.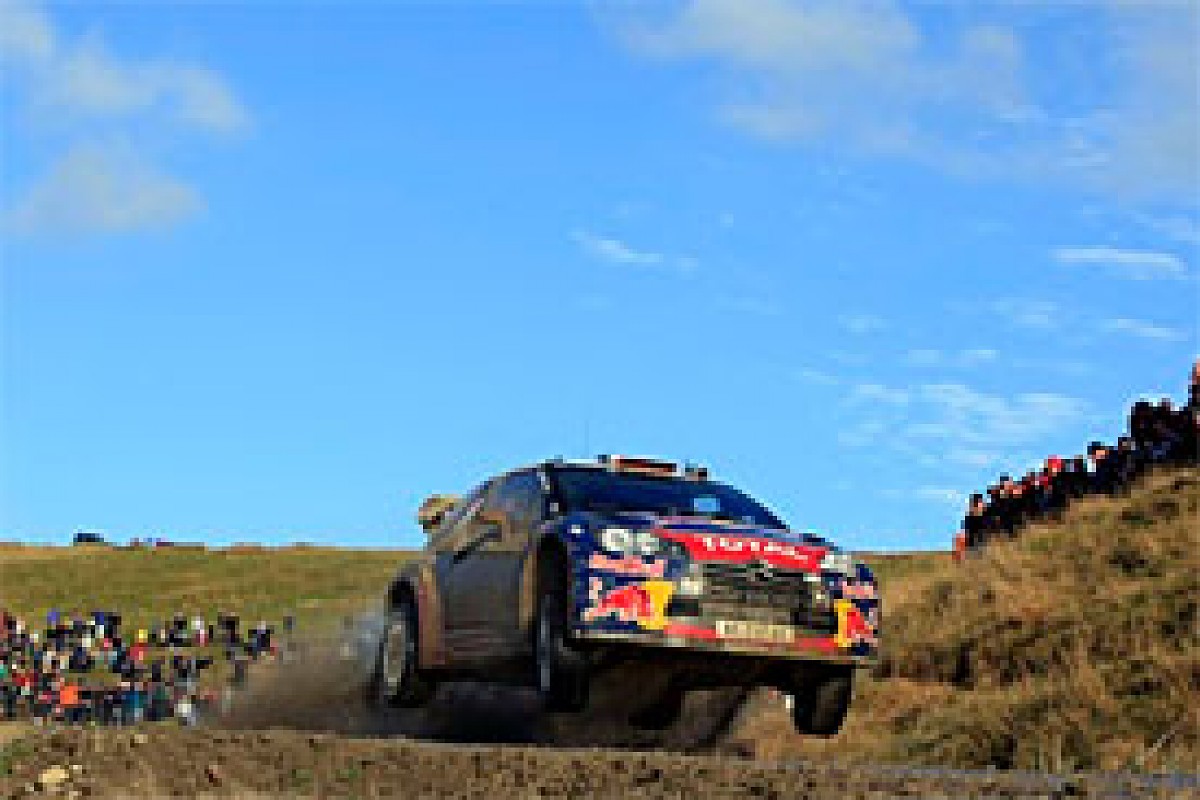 Hirvonen has tested the Citroen twice already © LAT
In the immediate future, it's a pretty good situation that, in a way, I can be a little bit more in the background and get started with the new team. I can get to know the car and build up my speed that way. Nobody is saying for me to go slow, I think I can still go pretty fast - and I'm going to have to fight with Jari-Matti [Latvala] and Petter [Solberg], so we can push hard and find the limit. But, I will support the team and fight for the manufacturers' championship - this doesn't mean I can't win any rallies, if that situation comes it's possible as well.
I want to learn and take it from there.
There's no doubt it's going to be very strange competing against Ford for the first time. Really strange. I have so many fantastic memories of that team. A couple of those memories are from when we won the [manufacturers' World Rally Championship] titles [in 2006 and 2007]. It was great to be part of that, but the best memories are, for me, the people. I have so many friends with the people over there. In many ways, what we did while we were there didn't seem so much like hard work, it was just always having a good time with the boys.
We were really close together and we achieved lots of good results on some nice rallies. When I left M-Sport for the last time, just before Christmas, it was emotional. Malcolm [Wilson, team principal] and Christian [Loriaux, technical director] both wished me good luck and success - but not too much good luck or success!