Will the real Mikko Hirvonen please step forward? I don't get it. I just don't get what's going on with him right now.
In Argentina last week, we were pretty much back to the Hirvonen of last year. The one who couldn't do much to halt Sebastien Loeb. The one who looked like everything had been lost in translation; the car and he were just not talking the same language.
Admittedly, when the road was all gravel in Cordoba, Hirvonen wasn't too bad: he was only leaking three, four, five or six seconds most of the time. But how many fastest times did he set? Not many - and that's being kind (none). His biggest problem was on the mixed surface stages, where he was the thick end of 50 seconds down on the fastest driver.
That was a second a mile across the asphalt. And what did he lose the rally by? Er, 2.4 seconds. On the gravel, Hirvonen wasn't at his best, but on the tar, he was awful. And he appeared to have no idea why.
From the outside, Hirvonen certainly seemed to be sliding more than the others on the first day's asphalt. The Ford was a lot straighter on Saturday - yet still he was losing the time. And what was all the more frustrating from his perspective was the astonishing performance of his team-mate Jari-Matti Latvala, especially on the El Condor stage where, first time through, he spanked everybody to the tune of 10 seconds. Everybody, including the maestro himself, Sebastien Loeb.
Latvala has certainly learned a lot about driving on asphalt. The combination of him, a set of worn, soft-compound gravel tyres and a long stretch of tar would, at one time, have had the spectators running for cover. Not this time. This time, he was Ford's finest.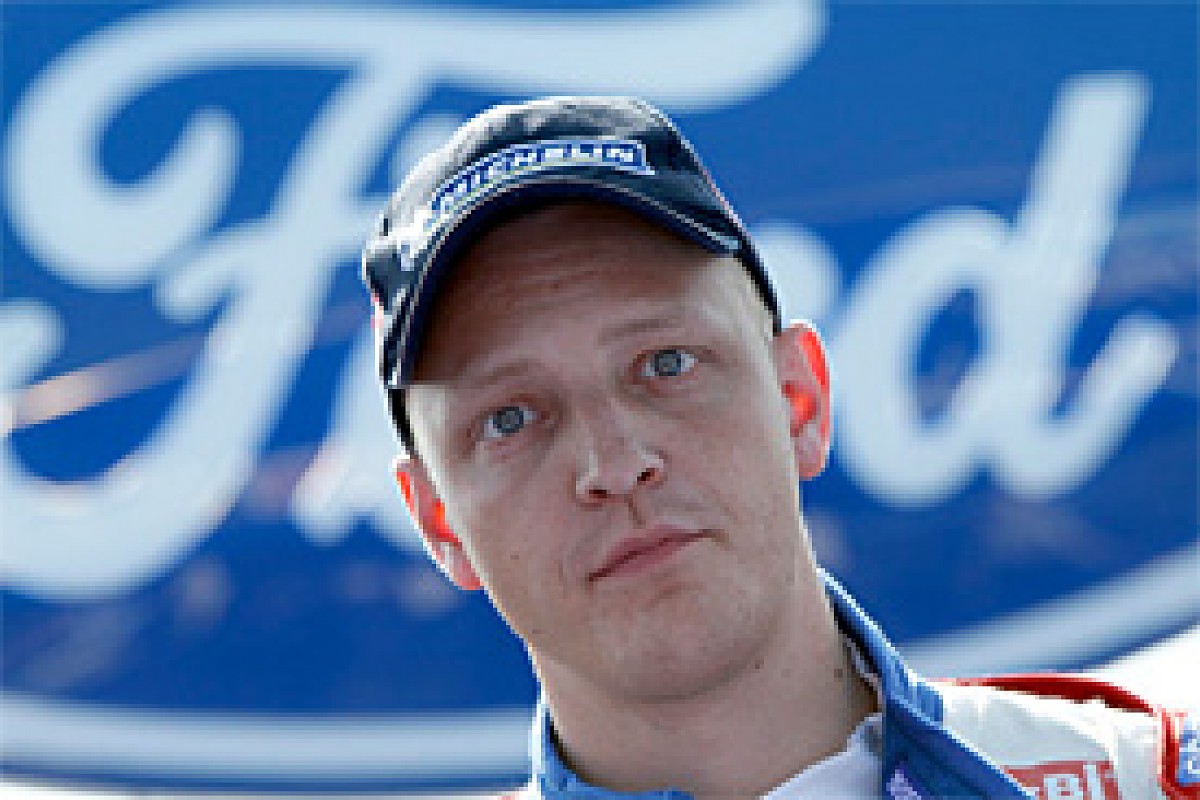 Mikko Hirvonen © LAT
If Hirvonen's not careful, those doubters from the back end of last year - the ones who were silenced (or at least hushed) after his Rally Sweden win at the start of the season - will be back. And they'll be louder than ever. He's got to start winning.
It's not like he doesn't know how or he doesn't have the talent. Just look back to Finland, 2009. I remember being at the end of the first stage of day two on that event. Hirvonen started that Saturday three seconds up on Loeb and embroiled in a monster dogfight with the then five-time champion. The expectation was that Loeb, while he's not at his brightest in the morning, was going to have a crack at Hirvonen in the Leustu test. He got no change from the Ford man, who looked unstoppable at that stop line and for the next two days. Hirvonen broke Loeb and won the rally.
So, he has fighting spirit. And talent. And bravery. For a snapshot of those virtues, return to Finland a couple of years earlier at the end of the Ouninpohja stage, when Hirvonen balanced his Focus on the edge of top-gear oblivion, right-rear well off the road and left-front a foot in the air. That was one of the ballsiest bits of driving I've ever seen. Anything other than 100 per cent throttle would have resulted in the Focus being sucked into a ditch and a monstrous shunt; Hirvonen loved it. After matching his team-mate, Marcus Gronholm was white. He'd seen enough. Hirvonen, however, wanted to do it all again.
Which makes it all the more frustrating that he seems to have mislaid his mojo again.
It does also seems slightly incongruous to be talking in such terms about the bloke who is second in the championship and just 13 points behind Loeb, six rallies in.
Consistency's one thing, one very admirable thing, but the time has come for Hirvonen to put it all on the line again.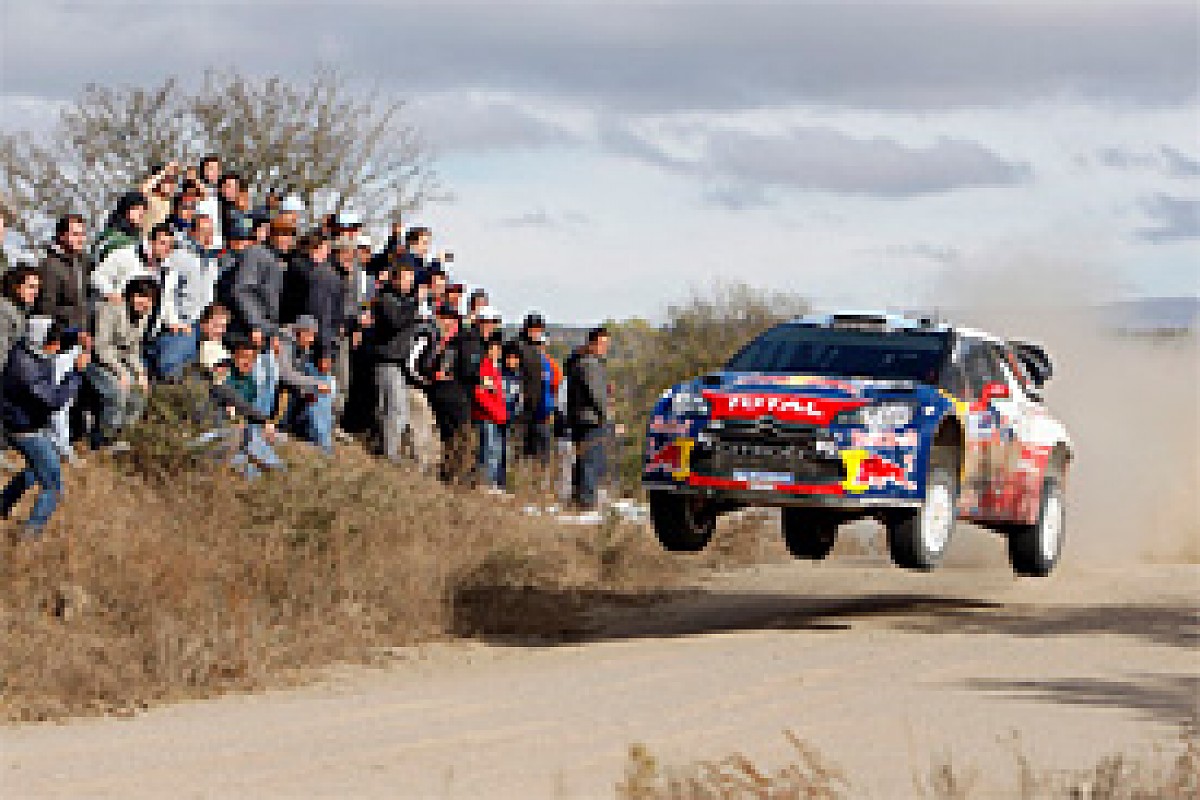 Loeb charged back to win in Argentina © LAT
Conversely, Latvala has been right at the sharp end of the last three rallies. The younger of the two Finns was just a couple of tenths away from winning in Jordan; he was the fastest man in Sardinia (but lost out when his co-driver Miikka Anttila made an entirely uncharacteristic mistake) and was leading last weekend when a compression strut on his Fiesta met its match in South America. Latvala is looking more and more like a team leader at Ford, if there is such a thing - which there isn't this year.
The chief benefactor from Ford's woe is, inevitably, Citroen. And, nobody benefited more than Loeb in Argentina. That said, it makes me laugh when people talk about Loeb being lucky. Outwardly, I can see the case for the fortune argument: Loeb gets a penalty, but those ahead of him fall apart and stand aside for him to take another win.
He didn't take it, though. He earned it. When he pulled his crash helmet back on for Friday afternoon, he had to get his head around the fact that he'd come into service 18 seconds down on Latvala - not bad after a morning sweeping the road - yet he went out 78 seconds behind. That sort of thing can floor a driver psychologically. Not Loeb. He's the master at picking himself up off the deck and getting back into and on top of the competition.
It would have been easy for Loeb to settle back and admit defeat. Why risk it when he was a minute behind his nearest rival, Hirvonen? Surely this was the time to settle back, pick up the points and play the long game. Not Loeb.
Just as he had done after clattering a bridge in New Zealand last year, he staged another stunning fight back in Argentina. Yes, he only win because Ogier binned it, but had it not been for the minute penalty, you'd have fancied Loeb for his sixth straight Argentina win.
But, what a way to win. Talk about final-day drama, Sunday in Argentina was right up there. It was incredible. It didn't take a rocket scientist to work out that a 30-mile stage through the super-twisty Ascochinga stage was going to provide a sting in the tail, but nobody really expected it to be big-time leader Ogier who tripped up. The best part of it all was the power-stage coverage on television. Once again, viewers around the world could tune in to see three days of flat-chat driving through South America reach fever pitch.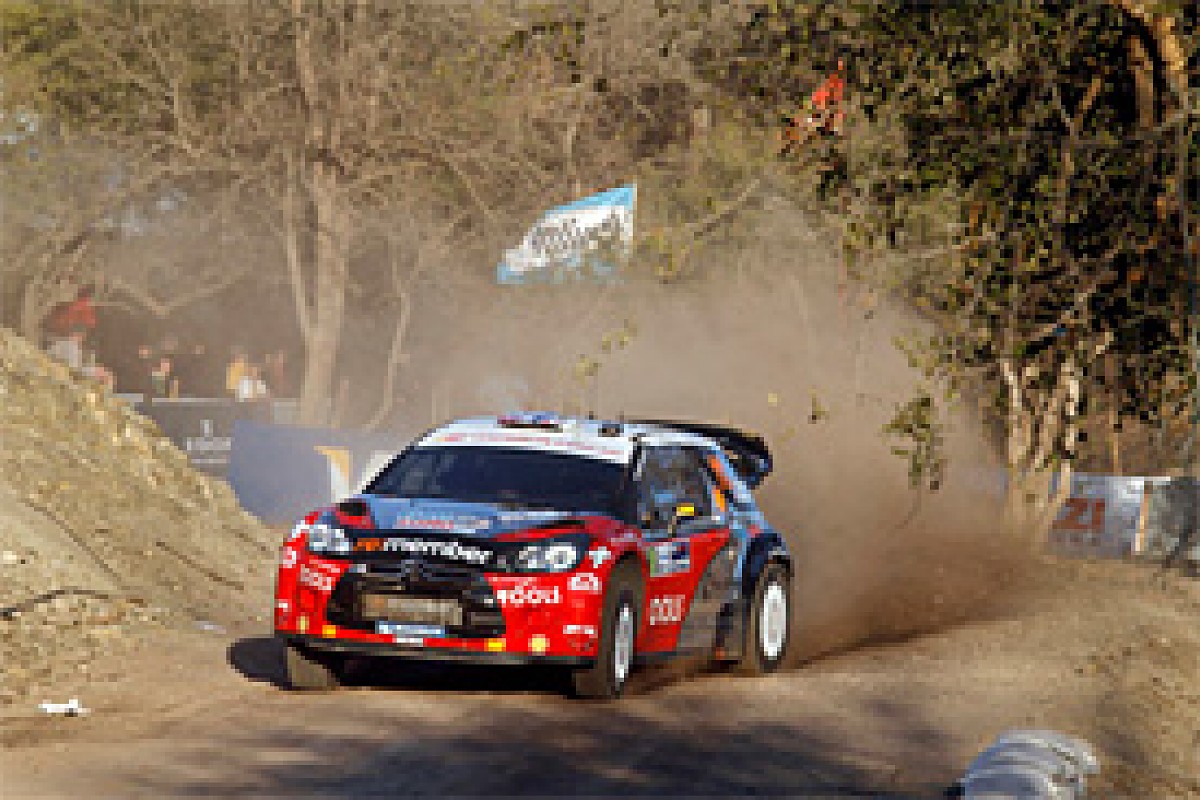 Solberg could have won in Argentina © LAT
And, from a personal perspective, I was delighted to see Petter Solberg win the power-stage. Solberg could have won this event, he knows he could, but once again his customer Citroen let him down. Quite how the notoriously emotional Solberg keeps a lid on it when his DS3 WRC seems intent on offering him a tantalising glimpse of success before whipping it away and replacing it with a handful of points.
Solberg deserves a win this year more than anybody. I've got to know the Norwegian much better in the last few years and seeing him work behind the scenes, he really, really puts his heart and soul into everything. And what's more, the sport needs a Solberg win. We need the tears, the jumping on the car, the hugs for everybody. For a while, when Subaru were at the height of their power and he was winning regularly, we got a bit complacent about it all; maybe even thought it a touch trite and possibly even a little artful. It wasn't. It was a heart on the sleeve thing.
And it's been far too long since we've seen that heart on that sleeve.