What did you think? Mountain, molehill, drama or crisis? Undoubtedly, Sebastien Loeb was held up by Mikko Hirvonen in the Vascao stage of last week's Rally of Portugal, but should he have nudged the back of Hirvonen's Fiesta and then sounded off left, right and centre about his rival's perceived sporting ignorance? Yes, he absolutely should.
Loeb was locked in a massive fight with the driver he probably wants to beat more than any other in his career. And the odds were favouring the Rally Mexico winner celebrating two wins in March, given that he was running behind Ogier on the road.
And then Hirvonen's Michelin let him down and all hell broke loose.
Unfortunately, over the latter part of the stage, while Loeb should have been focused on attacking every apex (but wasn't, because he could barely see for Mikko's dust) his mind was wandering to conspiracy theories. Loeb felt that Hirvonen had pulled out on him to help his Ford team-mate Jari-Matti Latvala take more time out of the number one Citroen.
And by the time Loeb reached the line, he was utterly convinced of it. So he let us know via his astonishing Rally Radio and television outburst. And he let Hirvonen know by driving in the back of the Ford.
And, in case Hirvonen wasn't full up to speed with Loeb's thoughts, he did it again.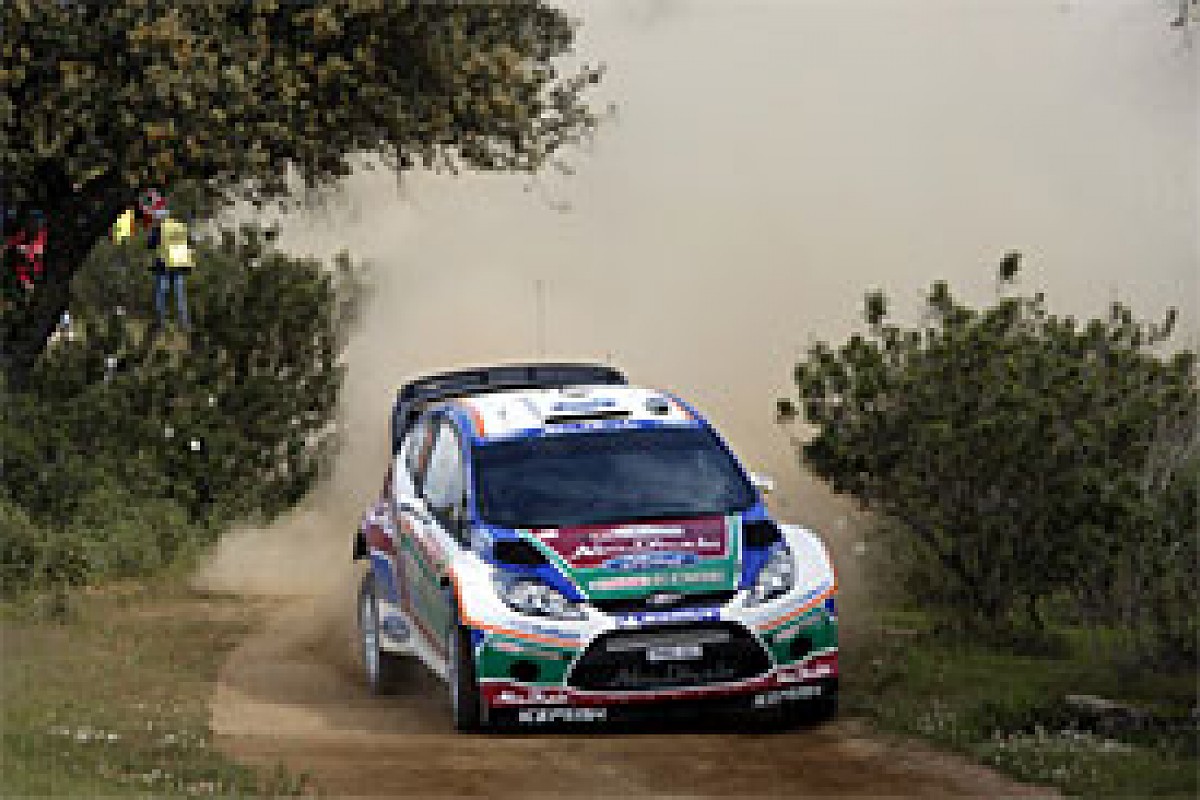 Hirvonen angered Loeb in Portugal © LAT
So, there's the case for the defence of Loeb's actions. He was driven by emotion, anger and frustration at dropping time to the one man he doesn't want to drop time to: Ogier.
The case for Hirvonen was simple: he didn't see Loeb coming, so he pulled out. What was he supposed to do? How long do you wait? What if Loeb had stopped to change a puncture a mile earlier? He could have been sat there for minutes. And what, he reasoned, kind of an idiot would he have looked then? The latter question was a rhetorical one.
At this point, I would like to congratulate my colleague Colin Clark for his hugely insightful and shrewd assessment of this situation in the heat of the moment. It's very easy to sit back an hour or two later and pound out a column on the keyboard, but Clark was there, on the scene and talking - okay, sometimes shouting - the odds. And he called it absolutely right.
But in the end, it was a storm in a teacup. Loeb went and apologised to Hirvonen at the start of the next stage, further proof of what a thoroughly decent bloke Loeb is.
But the next day, the hurting began as he watched his fellow DS3 WRC driver - and deadly rival - Ogier spray the champagne to celebrate his second consecutive Portugal win.
Trouble is, Loeb's still not really used to this: Citroen has won, and yet, oddly, he's not on the top step of the podium. How, he wondered for only the third time since 2005, did that work?
Ogier needed the win to maintain his title chase. Another DNF would have made it enormously hard for him to come back and challenge for the title. Obviously, not in the mathematical sense, but in the sense that he would have dropped 50 points in a 275-point season - and that would have pretty much rallied Citroen's red army behind a tilt at Loeb's eighth straight title.
Petter Solberg's season continues to promise everything and - through hardly any fault of his - deliver little. Solberg's luck has gone from bad to worse. He was the victim of Citroen's most significant mechanical issue in Mexico, then he endured a four-puncture Friday in Faro.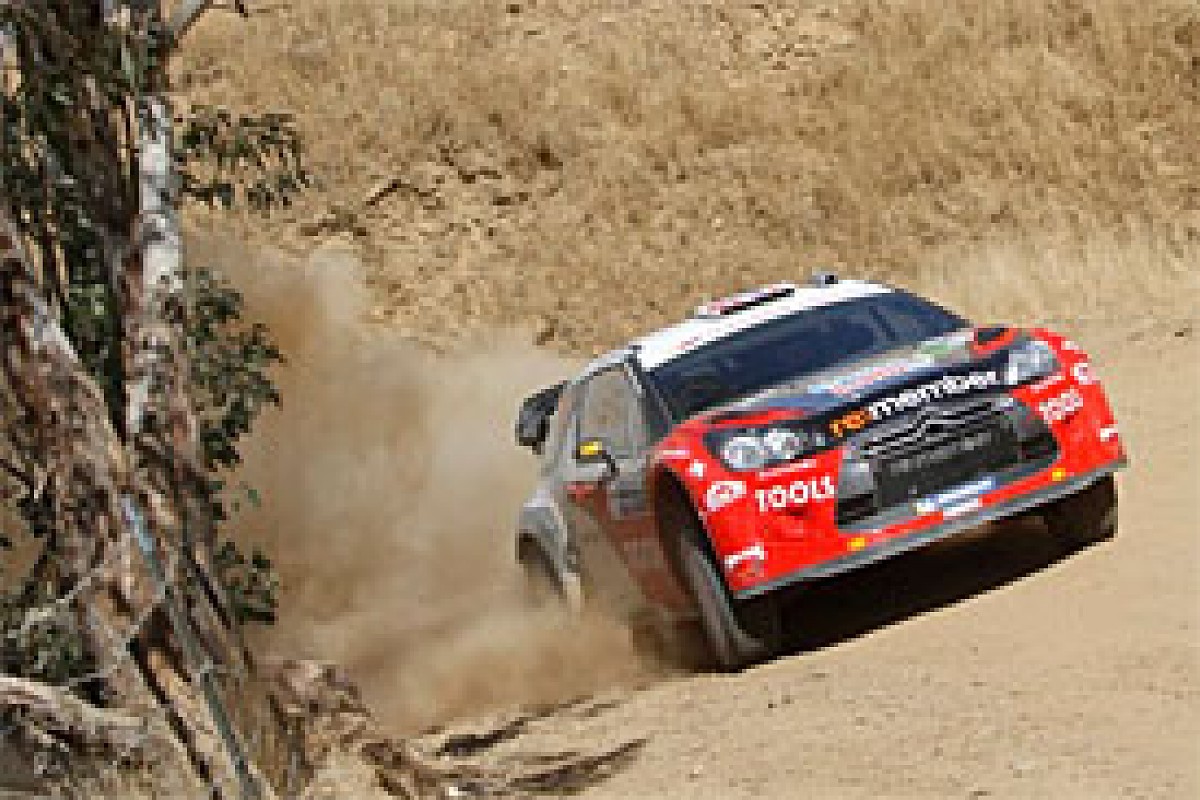 Solberg, not happy in Portugal © LAT
There was a rumour going around that Solberg might have reduced the pressures in his Michelins to gain extra grip. Such a suggestion sent him into what the French call zone rouge...
"If that's what they're saying," fumed Solberg, "then they can... they, they, they can f*** off!"
Oddly enough, nobody else put the pressure theory to Solberg again. Instead, they just commiserated with him over his rotten luck. And it is rotten luck. Solberg deserves a win this year and we all need it to come sooner rather than later.
The 2003 world champion deserves a break. He's worked longer and harder and taken more knock-backs than anybody else in the sport. He needs a break - and he needs to win a round of the world championship. And next year, he needs a Volkswagen contract.
What he doesn't need is any more punctures. Fortunately for him, Michelin is delivering its new, tougher tyre for the next round in Jordan. And, you'd have to say, not before time. After going for three years with barely a scratch on the surface of Pirelli's bullet-hard Scorpions, we've hit the polar opposite with the tyres seeming only to have to glance at anything resembling a sharp rock before they surrender every ounce of air.
I have every sympathy with Michelin's motorsport director Nick Shorrock - and he is absolutely right in saying that when they constructed the tyre, they didn't know if Pirelli would be there or not; and they therefore had to make racey boots. And yes, the Michelin is well worth around half a second a kilometre or more, but try selling that line to Solberg when he felt flat number four coming.
Fact is, Michelin's Latitude WRC tyre has been found wanting. There was a comical moment in Portugal when one of Citroen's employees tried to make the case for Michelin, in a very French way. They pointed out that their cars hadn't suffered from any 'tyre failures.' I volunteered that since Solberg drove under the umbrella of Citroen Sport Technologies, this might not be a line worth trumpeting. It was also worth considering that, perhaps, Loeb had suffered more than anybody from a tyre failure - just not his own...
And, if that was really the case, what happened to all the covers Citroen wrote off on its pre-Mexico test? And if that's really the case, why is Loeb whole-heartedly backing the new tyre?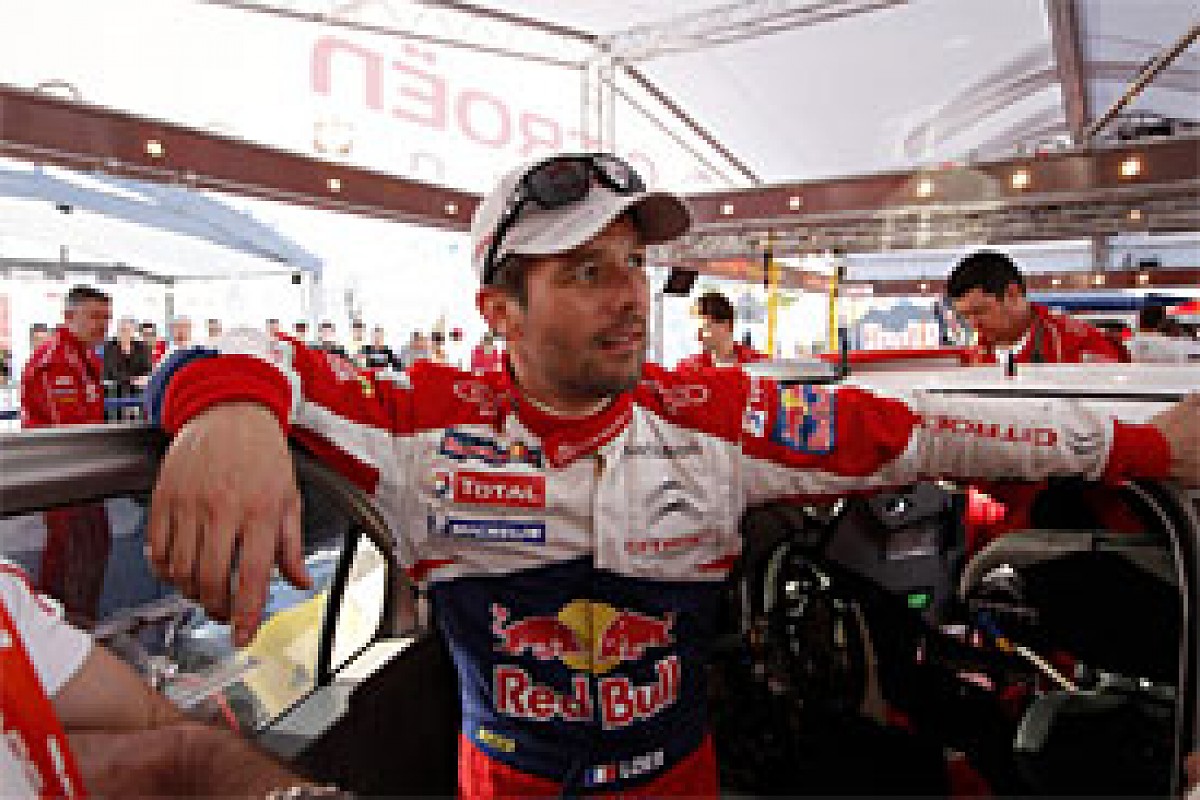 Loeb is backing the new tyres © LAT
I'm all for making drivers look after their tyres, but I think we may have gone a little too far in Portugal. Fortunately, Michelin has this under control.
One of the highlights of Portugal was undoubtedly the launch of the World Rally Championship Academy. The launch was as well-attended as it was brilliantly hosted - and the competition lived up to its billing. This is just what the sport has been waiting for: one car, six rallies and 18 drivers. Congratulations to everybody involved, especially to Egon Kaur for winning the first round.
The real shame, however, was the apparent apathy from much of the media towards the stars of tomorrow. It was a desperate shame that, at the end of the some hugely entertaining rallying, only AUTOSPORT and its French equivalent were there to talk to the drivers at the final control.
What is it they say about horses and water?