Michele Mouton doesn't look as if she's ready for a lunatic asylum. But nonetheless the most successful lady in world motorsport says that she's quite keen to reserve her place with the men in white coats.
"I look at myself and ask myself: 'what on earth am I doing here'?" she says - a not unreasonable observation, as she is sweating profusely in a tent in the middle of the desert at the time. "I am too old for this. Maybe I am mad? Yes, definitely, I think I must be crazy..."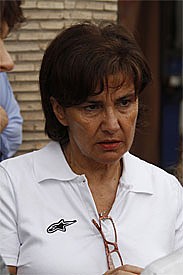 Michele Mouton
Rest assured that she isn't. She's just enthusiastic.
Having taken time off from here day job as one of Jean Todt's most trusted advisers - but more about that later - Mouton finished second this week in the Rallye International du Maroc: a marathon of the sort that has not been seen for a number of years in modern rallying, but that the FIA seems to be keen to bring back.
Back in the day, of course, an itinerary such as the one seen in Morocco, with 2,830 kilometres (1,500 of them competitive) over a week was nothing unusual. The Safari was genuinely the toughest motorsport event in the world; Mouton remembers river crossings where the water was up to the doorhandles, and winning it turned you into an international celebrity.
Such is the infrastructure required now to run a World Championship rally, that only historic events would attempt such a route. Health and Safety (not to mention political correctness) also means that the days of rallying on open roads, when a horse and cart coming the other way is just as likely an obstacle as a flat crest, are gone for good.
For Mouton this week has been a chance to wallow in a bit of nostalgia, although she is remarkably unsentimental.
She's not kept any of her old cars, has hardly any memorabilia and is affected with a curious amnesia about the highlights of her career that always distinguishes the people who have really made it from the people who just think that they have.
"Now it's just for fun," she says of her Maroc drive - her first competitive outing in two years. "I'm not a driver any more. Just a mother. You can tell from my arms," she adds cryptically. "After one week in the car now they are finished. There's just no strength anymore. It's been a nice adventure, but there's nothing left of me..."
She says that of course, but there was no doubting her competitive spirit behind the wheel. She moved into the lead of the week-long rally on the penultimate day when Gregoire de Mevius - who has recent Dakar experience - broke a driveshaft, losing around 23 minutes. But Mouton lost more or less the same amount of time on the very first day of the Rallye du Maroc with a broken brake calliper after it was smashed by a rock. Had it not been for that, she would have been in contention for victory from the very start.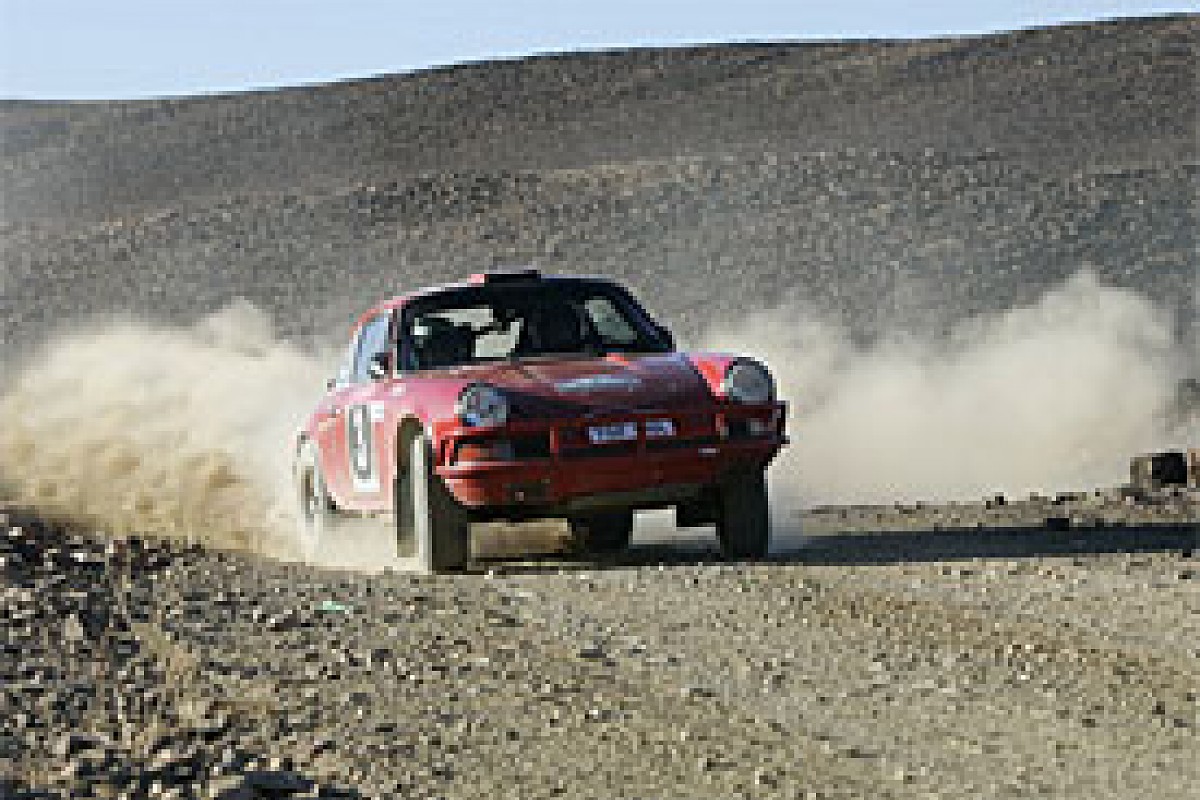 Mouton during Rallye International du Maroc
So all this stuff about 'not being a driver anymore' has to be taken with what the French would call a very large pinch of sel. Push Mouton a bit harder and the real truth starts to emerge. "OK, there were some bits when the fighting feeling was coming back a bit," she admits.
"You know, you can tell yourself 'I'm just going to go slowly' but then when you are back behind a steering wheel you really cannot help yourself. Maybe the spirit of competition doesn't ever go away completely..."
It certainly doesn't, but like most events in Africa, the Rallye International du Maroc is not one that you win by always going flat out. And it's because of her clear vision and independent thought - attitudes that she had to learn to cultivate through being a woman in a man's sport - that she is shortly set to be confirmed as WRC commissioner.
She doesn't much want to talk about that now in public, but speak to her privately and everything she says simply makes sense. She doesn't see the past through rose-tinted spectacles and she has a proven track record of successfully promoting the race of champions. At the same time, she comes from an era when the word 'stakeholder' meant someone with a plot of land who grew vegetables rather than being a management buzzword. There's a refreshingly no-nonsense approach to the way she does things.
As Richard Tuthill, who ran her on the Rallye du Maroc, pointed out: "It's just an enormous privilege to have had Michele in the car. She's very clear about what she wants, and she just gets on and does it. She's just a remarkable person."
Not many people could take a Porsche by the scruff of the neck over an hour-long mountain stage flanked by vertiginous drops and be calmly applying lipstick at the service halt an hour later. Mouton has the confidence to be exactly the person that she is: she likes nice clothes, make-up and perfumes, but never in a showy way. She's never gone out of her way to create an image; the image is just the reflection of her personality.
Somebody who worked with her at Audi remembers when Mouton and her co-driver Fabrizia Pons had spent a few moments trying out the various perfumes they had bought on their way over to some long-haul event in the rally.
By the time they had finished, the be-winged, fire-breathing Audi Quattro smelled like "a tart's window box" as our informant put it. But nobody minded, as it was just Mouton. And let's face it, that is bound to be far more agreeable than working on a car that has just been bathed in sweat.
This might just be the last time that anybody gets the chance to. After the Rallye du Maroc, Mouton said: "That's really it now. For sure. I'm a retired driver; I've been retired for a long time now. But nobody seems to listen."
Mouton may have hung up her driving gloves for good this time. But her real work in the sport is only just beginning.