I've been here before. But it's warmer and there are definitely more trees. Earlier this year, I was fortunate enough to get the chance to drive a Tuthill-prepared Porsche on a frozen lake in Norway.
Summer's come to Scandinavia, so the lake's out. But my luck's in, the 911's at home in Oxfordshire. And summer has even popped in. Ah, no, it's gone. The rain's here again.
I'm not concerned by the rain, though. Let's not forget, I kept this thing - briefly - in a straight line on a foot of frozen water, I think I can manage a puddle or two. And if I can't, I know a man who can.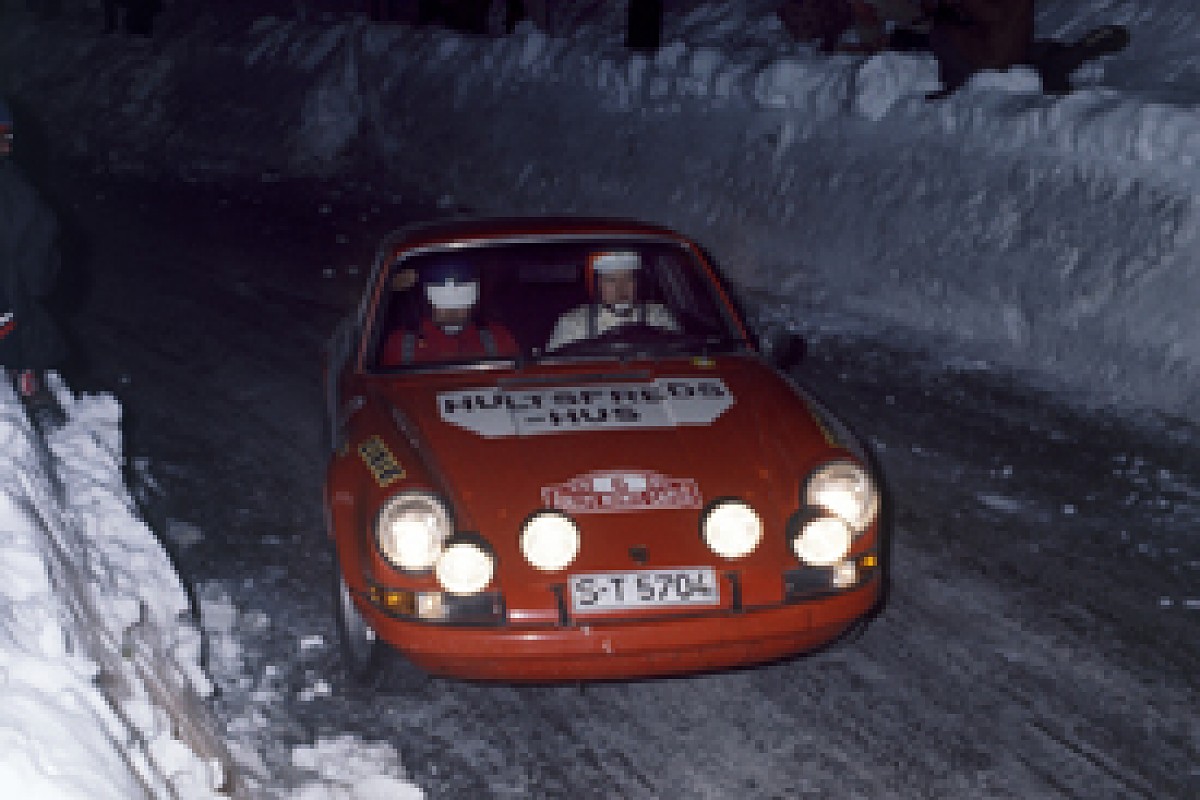 Bjorn Waldegaard in a Porsche 911 on the 1970 Monte Carlo Rally © LAT
Richard Tuthill is the master of all things Porsche in rallying. His cars have been driven by the likes of world champions Bjorn Waldegaard and Walter Rohrl. And now this one's being driven by me.
I'm sitting in a 1976 three-litre 911. And I'm facing the wrong way.
The stage is gravel, with two hairpins on concrete (similar to the million and one hairpins which line the route of this week's Rally Germany). It's one of the hairpins which has caught me out.
Tuthill was next through the stage and when he comes out, I have a moment of fever in the nearest thing I'm ever going to come to a post-stage discussion between drivers.
"Were those your marks at the hairpin?" he asks.
"Mmm," is the best I can offer.
"Those two corners are like ice," he grins.
Far from being concerned that I'd almost lobbed his Porker into the trees, Tutty found it most amusing that I'd been caught out by an icy bend in August.
Actually, it wasn't like ice. If it had been, maybe I'd have stood a chance.
The reason I've found myself in Stratton Audley (a place as middle England as it sounds) is for the launch of the Tuthill Porsche Challenge 2011. This, you'll be unsurprised to discover, is the brainchild of Tuthill himself. And it's a genius plan, nothing short.
Tuthill is building 10 911s of identical specification for five rounds of next year's British Historic Rally Championship. And, as a driver, all you have to do is turn up at the event. This is the most arrive and drive of all arrive and drives. The £42,000 price tag for the season might be beyond the budget of your average clubman, but it's not aimed at them. It's aimed at the driver who has a bit of cash and wants to go rallying at a good level in a fabulously well prepared car with absolutely zero hassle.
When Tuthill says the price is what it is, he means it. That price includes everything: tyres, fuel, hotel, the lot. And, if you stack it on round one, it's insured. Okay, you'll have to pay the excess, but that's all. And you'll be out on round two without having lifted a finger to iron out any of the creases you've inflicted.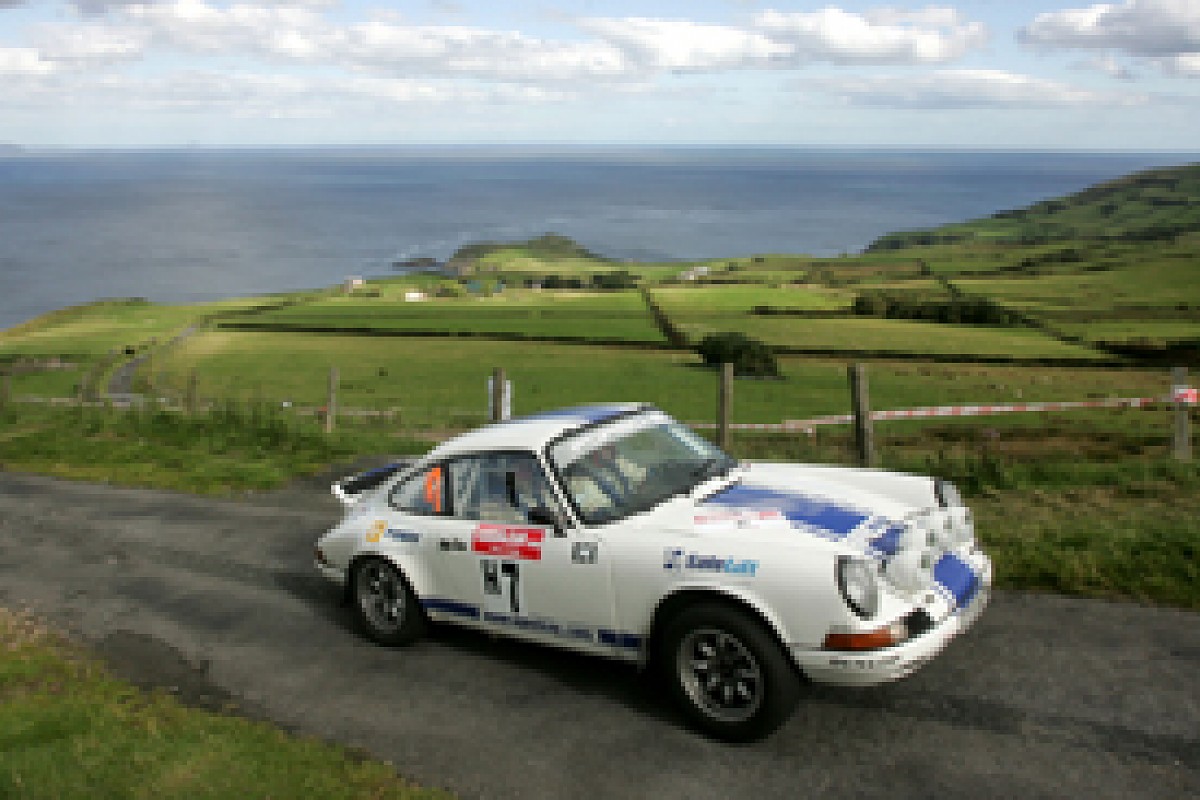 Porsches are still seen in the British Historic series © LAT
And the good news doesn't stop in the driving seat. As far as rallying 911s in the UK goes, Tuthill is a household name. But as far as British historic rallying goes, the 911 name has faded. And Tuthill's not happy about that. I know what he means. I was out on the first round of the British Historic Rally Championship earlier this year, and it was pure Escort-fest. That's not the way it should be.
I'm as much a fan of the early Ford kit as anybody, but you can hear too much of the BDA. Actually, you're right, you can't hear too much of a BDA with the taps wide open and the stones clattering off the bottom of the car. But, if you were offered the occasional interlude of a straight six from Stuttgart, you'd probably go for that wouldn't you. It's a similarly worthwhile switch as The Saturdays replacing Girls Aloud at the interval. That's possibly a bad example from an aural perspective, but the spectacle's pretty similar.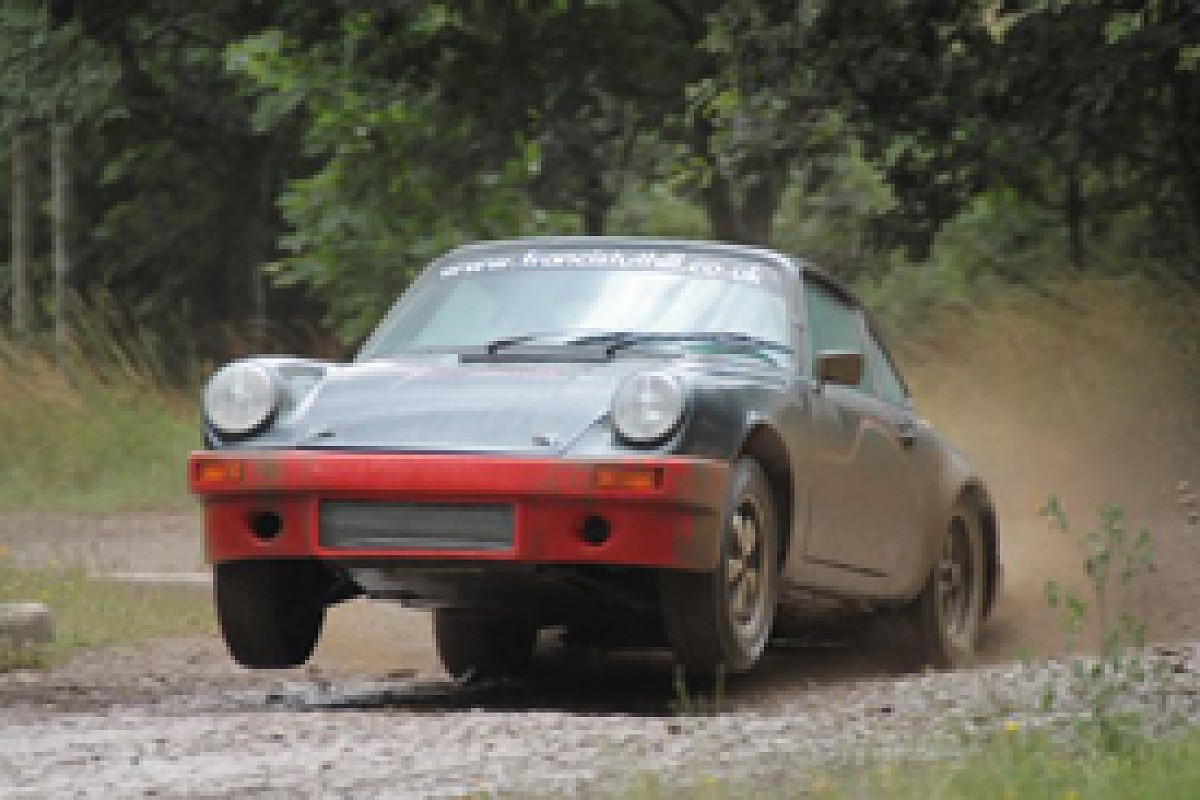 We need more 911s in the woods. They're almost as much fun to watch as they are to drive. And that's the added benefit to the Tuthill Porsche Challenge. The British Historic Rally Championship gets padded out and individual rally entry lists beefed up with some top-class machinery. It's a retro version of the Evo Challenge (a one-make series for Mitsubishi Lancers). Evo Challenge creator Simon Slade has seen a huge rise in the popularity of his series since its inception. And it's not surprising, the Evo Challenge is a great way to go rallying, providing level-field competition for one of the current era's greatest Group N cars.
And that competition would be just as fierce among the Porsches. Okay, the old boys might not have the same cut and thrust as the up-coming youth trying to prove they're the fastest thing in a four-wheel drive, but the competitive edge is what drives all rally drivers on. Without that, what would be the point? And, to know that the chap in the car next to you is lifting half a second a mile down the same stretch of road in an identical motor is not going to sit well at post-event supper. So, get on it.
I wish Tuthill well with this venture. He's taken a big punt on the job himself. Building 10 of these fabulous cars does not come cheap, but he believes in the series, wants to offer cost-effective and hassle-free motoring and a return to the good old days of a 911 coming around every corner. Good on him.
Just a footnote, if there's any chance only nine punters come forward, I'd like to suggest a media car...