Let's focus on what was the central issue of last week's Jordan Rally. The thing everybody was talking about; the dominator of conversation over supper; the collective media's leader-in-waiting and the topic central to all service park chatter: the Dead Sea-side heat on Saturday afternoon. Er, hang on, that's not it, is it? Unfortunately not. It was the continual fiddling with overall positions and the running order. Tactics.
I really don't like them. In fact, I loathe them.
To my mind, rallies should be won and lost with a steering wheel rather than a calculator in your hands. And I'm just so tired of writing about who's slowing down, why they're slowing down and where they're hoping to be on the final day.
There were indications that this was coming on round two in Mexico, but the tactics really arrived with a bang in Jordan. Friday night was an absolute joke as Citroen fumbled a text message to Sebastien Ogier's C4 WRC, finally sending it too late. What followed, in the eyes of many, was only just short of cheating.
I think I'd become largely impervious to these shenanigans, having spent the last 48 hours boiling my brain trying to second-guess the permutations, while trying to drive as much of the route as possible to see which of the roads would clean more than others. It was an irate telephone call from my father on Saturday morning which brought me to my senses.
He's a fairly straightforward bloke, dad. Above all, he has an enormous sense of fair play. Earlier this year, he raged at suggestions that Mike Blair should have kicked to touch at the re-start of the Wales versus Scotland rugby match (a kick which would have earned the Scotsmen a draw) countering that with fond recollections like Bobby Moore and Pele swapping shirts after a hard but fair Anglo-Brazilian battle on the football pitch 40 years ago. To dad, seeing Sebastien Ogier sacrifice his chance of equalling his best ever World Rally Championship finish was too much to take.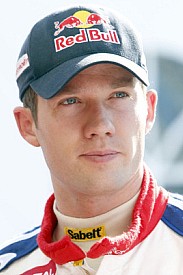 Poor Ogier had to sacrifice his second place to clean the road for Loeb
"Can't Loeb cope on his own?" was the rhetoric being forced down the phone.
I had to sympathise. He then asked me how the teams had done it. I promised to email him the answer. I'm still working on it...
Dad's a lifelong rally fan - and a successful club-level competitor - and when he's being turned off by the tactics, something is wrong.
What we're doing right now is more papering over of cracks. Put simply, we don't have enough drivers in enough cars to fight at the front of the field to make rallies interesting on their own. So, we're manufacturing excitement by allowing the teams to manipulate and manoeuvre their drivers into the right place at the right time.
Granted, reversing the order of rallies on the second and third day would probably further enhance the potential of a Loeb or Hirvonen win, but at least the sport would be straightforward and we wouldn't have to waste valuable column inches on who had slowed down in the most sensible fashion or at the most pertinent place.
We could go back to describing how, courtesy of a level playing field, the leaders were fighting, flat-out for victory.
Let's face it, the day's of Loeb's uber-dominance are fading. Granted, he's still the fastest and most universally talented the world has ever seen, but Hirvonen, Ogier, Jari-Matti Latvala, Dani Sordo and Petter Solberg really aren't far away. And they're getting closer.
The WRC is at a fairly low ebb right now and the one thing we absolutely need is a clear and consistent message from the sport. We don't need tactics, we just need superhuman blokes driving everyday-looking cars at speeds we simply can't begin to comprehend. Free from the frills and the falsifying of the results, our sport sells itself.
The one thing I did take my father to task over was any kind of accusation being levelled at Loeb. I simply wasn't having that. As a sporting challenge, Jordan was a bit of a low point for me, but Loeb's performance on and off the stages was another cast-iron example of what a damned fine bloke our six-time world champion is.
Without fail, every time he came into service or to the end of the stage, he would castigate the use of tactics. He has absolutely no interest in them, which was why his Friday afternoon thrash was so refreshing to see.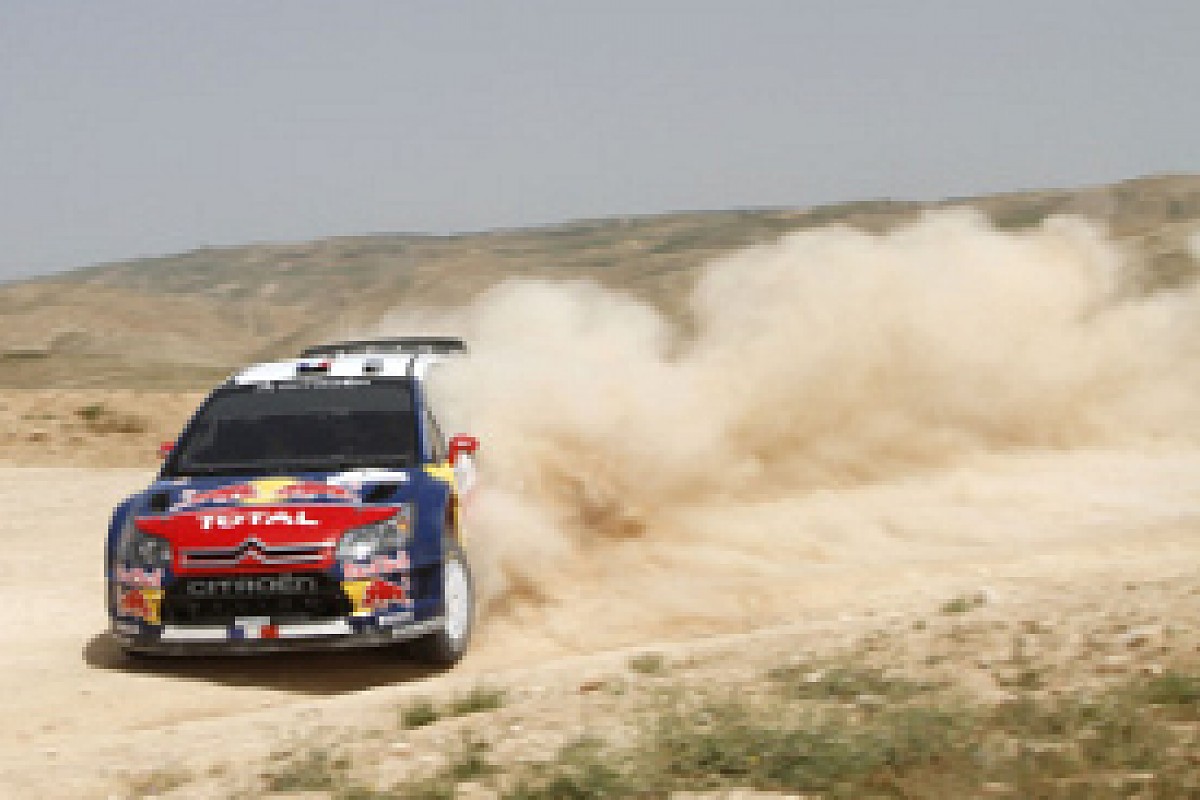 Loeb is just as fed up with tactics as you are
Loeb won that rally the hard way. The easy option was to throttle back, let Latvala lead into the final day, then press on a bit through Saturday to ease his way past the Ford. He was having none of that. Just as he did on the previous round in Mexico, he opened his Citroen up and went for it in the kind of stunning drive which had netted him 55 wins before this one.

And the best bit was his reaction to Ogier being forced into the road ahead of him on the final morning. Loeb had no clue that was coming and the way he called on Petter Solberg to corroborate his surprise in the post-event press conference was testament to his distaste for what Citroen had done on his behalf.
So, there we are. Tactics are really not for me. The FIA has to do something to get this sorted as soon as possible. There are a number of potential fixes available, but the thing we need most is an immediate decision. Without that, we're faced with more of the same in Turkey, New Zealand, Portugal, in fact almost every gravel rally to come this year.
And, just before I go, here's one for you to ponder. While I'm totally against the use of tactics, a deep-thinking and intelligent WRC colleague of mine pointed out that the drivers had to shoulder some of the blame for the current situation, for clearly being unable to drive first on the road. He is absolutely right.
There's now an almost irrational phobia attached to being first on the road. In fairness, it's not a new phenomenon, it's been around for the more than a decade, but the generation of drivers who went before these did seem to have the ability to deal with cleaning the road without the kind of fuss we see today.
Rose tinties back in their box, I'll get back in mine.