I realise that, being a rally man, I'm not supposed to show much interest in any kind of competition machine with less than two seats, but when it comes to the Goodwood Festival of Speed, I just can't help it. I don't know what it is about the place, but I couldn't imagine a season without it. And this year's event was right up there with the best of the rest.
It's the one time of the year when I appear to take leave of my senses and think £300 is pretty reasonable for a leather overnight bag; or that I really do need to look like Mick Dundee in a hat designed with the outback rather than West Sussex in mind. And then there's the whole Gulf issue.
Yes, I could buy that striped shirt with probably the most 'feversome' logo in the entire history of the known universe, but what kind of a plum am I going to look like when I'm standing in the queue in Waitrose a month or so down the road?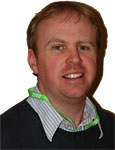 Lancia Stratos on the Festival of Speed Forest Rally Stage © XPB
And how many more chamois leathers and back-copies of Autosport do I need? That's a fairly regular question from my wife, every time I return from Chichester.
My case wasn't helped this year as Sandra [my considerably better half] had gone out with her mates on Thursday night, leaving me with a takeaway, Michael Delaney and a long-tail 917 as company for the evening. This goes some way to explaining the poster of Steve McQueen flicking his fingers in a V shape that we now have kicking about the house. We actually got off quite lightly. I had found my way into the Bonham's auction, where I hung my nose over an ex-Paddy Hopkirk Cooper S. The 1963 Mini went for £67,480 more than I spent on my poster.
The market stalls are always the best start to my morning. Whether it's window shopping or not, where else in the world can you check out the prices of a three-year-old Aston Martin Racing fleece while eavesdropping on the astonishingly noisy Mercedes Benz W25, having already enjoyed a supercar-supplied tune-up? Precisely. Nowhere.
My previous evening's viewing couldn't have been more apt, with this being the 60th consecutive season of day-long racing at La Sarthe and Porsche celebrating the 40th anniversary of the 917. Of all the 917s on show - and there were plenty - the best of the best was, for me, a rare sight of the 917/30. What an astonishing racecar.
One of the best things about the Festival is that, if you're not enormously into a particular era, give it half an hour and you can be pretty certain something will be along to float your boat. I have to admit to relinquishing my trackside slot in the sun for the first run of the motorbikes on Friday.
I hopped across the track, weaved my way through the beautiful people - most of whom had taken their usual day off from SW19 to venture a little further south - and took a look around something even easier on the eye: the Cartier Style et Luxe. From there it was back across the drive, via a sneaky burger from the Goodwood barbecue and on up the hill to the stage. And a more natural habitat for me.
I always feel it's almost a bit of a waste for me to come to the Festival and watch the same stuff that I'm lucky enough to spend much of my life watching. Then the Sport Quattro arrived, then the Manta, the 6R4, the 240RS, the A2, Corolla, Delta, Celica... Who was I kidding?
And why do I always try and do this in a day?
Out of nowhere, I was hit by the usual early afternoon panic. Do I stay or go? Not home, you understand. Do I stay stage-side or do I jump the first tractor south to take advantage of my one shot to see the Legends of Le Mans. No brainer.
Porsche Le Mans prototypes © XPB
The New Holland ahead of me can't get down the hill quick enough. A small walk and I've bagged the perfect spot to watch the cars on their way into The Flintwall. And, thanks to fellow AUTOSPORT men Henry Hope-Frost and Marcus Pye, I've got the perfect commentary for the ensuing heavenly blend of sportscars. Every year, I remember that I'd forgotten how utterly gorgeous Bentley's Speed 8 is. Or how noisy the XJR12's transmission can be on over-run.
And then it really is time to go. Except this year, for me, the 'fever' extends way beyond the Festival itself. Because BMW has loaned me a Z4 for the drive. To give the thing its full name, it was an sDrive35i. In blue. And it was a thing of beauty.

I'm not big into convertibles. They don't really suit my hairline, but it was worth the flick of the switch to slide the metal roof back into the boot just to catch the sounds from the straight-six, twin-turbo thing surrounding me. It was awesome. I was initially disappointed at the lack of a manual gearbox, but BMW's double clutch mechanism is much better - and a wee bit quicker - at shifting between the cogs than me. And the best bit of it all was the burbley warping noise it made moving from first to second while I did my bit to find out if BMW really had its 5.2secs figure right for going from nothing to sixty. It would appear it does, by the way.
It did take a while for me to find room to conduct the above experiment. As you would expect for late on a Friday afternoon on the motorways of south-east England, the prospect of seeing 60mph were somewhat remote. It's hard to get frustrated in a Goodwood traffic jam, though. Or it was from where I was sitting. It's hard because I had the Z4's curvaceous long nose to look down on; I imagined this would be what it would be like to sit at the business end of an E-type Jaguar. Talk of the devil...
And that's what makes the Festival such a, er, festival. Once we've been booted off Lord March's lovely plot, the fever goes on down the lanes to Chichester to turn the A27 in to a largely stationary what's what of automobile paradise.

Hours later. Picking the flies of out my teeth and with my forehead burned to a cinder, my poster and I slide out of the Z4 to bore the family for even more hours on what made the day great.
Objectively, I can understand my wife's point of view. No, it's not actually racing. No, technically, it's not a circuit or a pukka stage. And no, there's no real competition. It's just, well, it's just the Festival. It's half a dozen corners sprinkled liberally up some bloke's drive. But once a year, that stretch of asphalt comes to life and rules my world.
Long may it continue.