It started in January this year. It started in Casino Square, Monte Carlo. Whispered conversations about the WRC's demise and the ascendancy of IRC. There was talk of a revolution in rallying.
Blinded by the brilliance of a snowy Monte, those same pariahs of World Rally Championship doom seemed to miss the fact that only the top five registered IRC crews turned out for round two in Brazil, and round three - the Safari Rally? Well, that never really happened.
The level of paranoia about the IRC has reached fever pitch. So, it's time to take a look at the IRC and figure out whether the WRC really should be reaching for its pipe and slippers.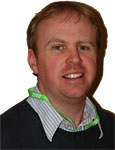 IRC Rallye Monte Carlo winner Sebastien Ogier
Flushed with the success of its World Touring Car Championship, Eurosport decided to try its hand in our world. It's not hard to see why the Paris-based television firm thought the time was right for a stand-alone rally series. The time, by the way, was late 2006.
The World Rally Championship was in decline; cash-strapped manufacturers were deserting an expensive 16-round series which had done little to tune technical regulations to already slowing economies and, despite David Richards' best efforts to raise the profile of the sport, global television coverage wasn't where the 1981 world champion co-driver had hoped.
Richards has come in for his criticism following the failure of WRC to rival F1, something he talked about earlier in the decade. But let's not forget the state the sport was in before he arrived with his white shirts and venture capital-backed multi-million-pound investment.
The sport had stalled at the dawn of the digital age; DR bridged that gap and gave the sport a new dawn. Not long after the breaking of that dawn, however, clouds gathered, the money ran out and International Sportsworld Communicators (the WRC rights-holding firm which DR had purchased from Bernie Ecclestone in 2000) was sold.
Through all of this, Eurosport identified the market for an easy-access, global championship, coverage of which they would pump out across its network and domestically on terrestrial channels where the rallies were running. The equation was an eternally simple one - and one based firmly in the land of supply and demand.
Manufacturers, seen as the life blood to any championship in the upper echelons of motorsport, didn't need to commit to the IRC, they merely needed to sign up and pay an entry fee. Because Eurosport is a private company and not a regulatory body - like the FIA - it's easier to apply market forces to these fees.
You won't find a set entry fee in the regulations for the series because each manufacturer does its own deal with Eurosport. This is no bad thing and, let's not forget, this kind of approach has worked brilliantly at the highest level under Formula One's Concorde Agreement. What's the point of charging a firm like Volkswagen - which doesn't field a factory car - the same as Abarth which regularly puts three Grande Puntos between the trees? And that difference in entry fee is demonstrated in the coverage each manufacturer receives. Those making a bigger commitment to IRC expect more airtime and expect to pay for it.
The same market-driven approach is taken to the individual rallies. Each event pays for its inclusion in the IRC, but it would be naive to think all are paying the same. For example, in year one, IRC wanted 'classic' rallies on the calendar and welcomed the Safari with open arms. Now, I don't know the inner workings of the Kenyan economy in 2007, but I wouldn't have thought it would have been buoyant enough to shell out the same amount of cash which the Portuguese tourism authorities might have done to get people to Madeira. But, what the Safari does have is its name and that cachet had a value to IRC.
The IRC is a commercial entity in every sense. It makes money, good money for Marcello Lotti and his SRW Events firm which runs it on behalf of Eurosport. And, to be fair, it makes good television as well. Eurosport put together some solid live coverage of Monte Carlo at the start of the season and will do the same in Ypres next week and Scotland at the end of the year.
Given free reign over its own channels, Eurosport has been able to solve the conundrum of televising rallying live - something seen as a curate's egg in Richards' time at the WRC's helm. Looking at this logically, if Eurosport couldn't make it work, nobody could. Had, for example, the Beeb in Britain or TF1 in France offered Richards his choice of slots, there's little doubt ISC would have come up with the technical know-how to make it happen. As it is, the WRC doesn't have its own station to play with, it has a world of stations complete with kaleidoscopic views on whether live rallying works or not.
In reality, and as Eurosport has stated on numerous occasions, the IRC is not in competition with the WRC. Which is just as well, because it can't compete. The World Rally Championship is just that - a world championship complete with a world champion - and make no mistake, everybody wants a world title.
That, in a nutshell, is the WRC's trump card. And, while IRC lists seven manufacturers on its website, there's a degree of smoke and mirrors going on there; how many of those seven regularly field factory cars in the way a manufacturer would have to commit cars in the WRC? Two is the answer: Peugeot and Abarth.
Don't get me wrong, I'm not having a go at the IRC here, I just feel it's worth comparing apples with apples. Courtesy of support for the Production and Junior championships, the WRC could well list Mitsubishi, Subaru, Skoda, Renault and Suzuki as regularly competing manufacturers alongside Citroen and Ford, but it doesn't.
That's part of the problem for WRC, as a series its too quick to roll over. The WRC is not in the rudest of health right now, but make no mistake, it's on the way back; outside of F1 how many other motorsport series have an event standing on the verge of investing several millions of Euros in its infrastructure in the way that most commercially driven of events, Rally Finland is? Not many is the answer.
The WRC's other problem is its perpetual obsession with aligning both feet with the wrong end of a 12-bore shotgun. And then pulling the trigger, over and over again.
Take Proton, for example. There's a manufacturer seemingly ripe for a WRC makeover, a latter-day Subaru-in-the-making if you like. But the Malaysians have taken their beautiful Satria Neo S2000 to IRC largely because the rules for the immediate future of WRC are as clear as mud. There's simply no argument against this.
In March, we had the decision to state that from 2011, WRC would be based on Super 2000 cars. Days after this decision, I spoke with WRC Commission president Morrie Chandler who admitted diesel cars could be run at the pinnacle of the sport in 2011. And weeks later, we're told that it might not be Super 2000 in the conventional sense - 1.6 turbo engines might replace the two-litre naturally aspirated motor. Whether they do or not, the 1.6 turbo would be coming in time for 2013.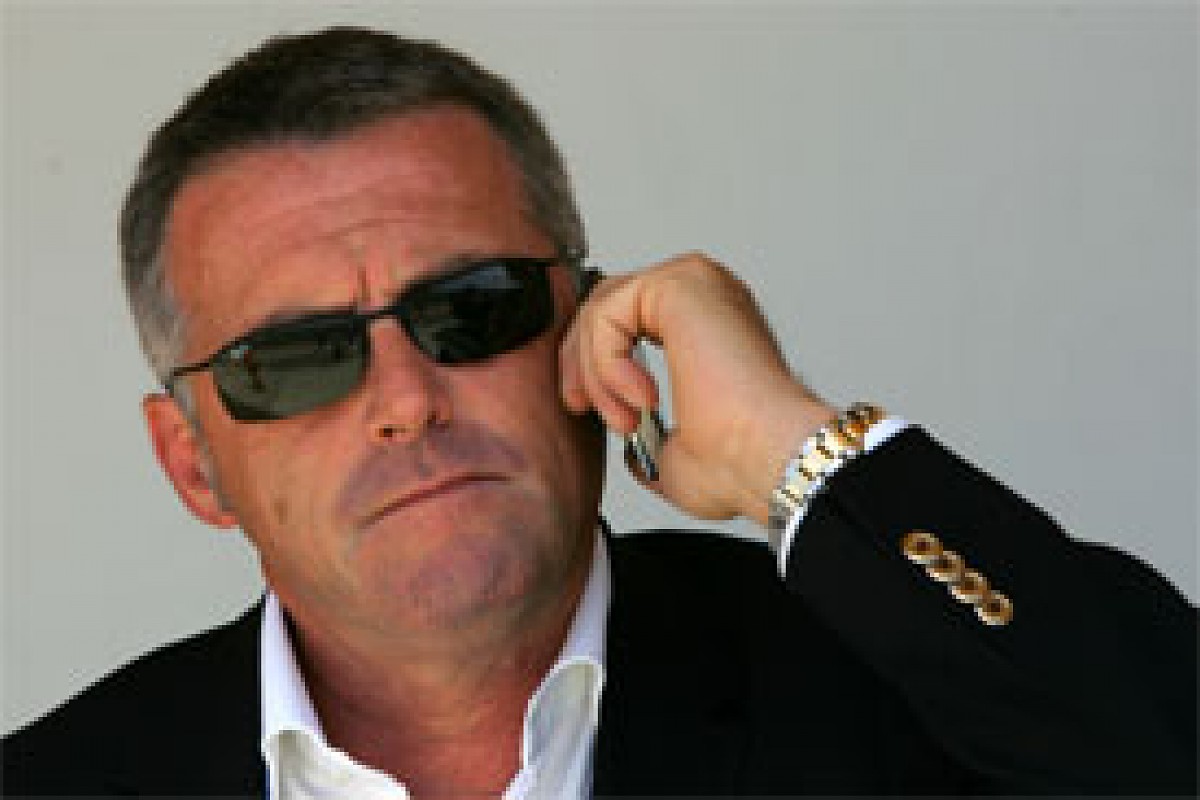 Toshi Arai and Glenn MacNeall (Subaru) on WRC Rally Acropolis © LAT
Confused? Exactly. It's an utter nonsense. And as a backdrop, we've had a rotational calendar that rotates fully, then a bit, the a bit less, then not at all, then a bit again. Rallies are in, out, on the calendar, off the calendar. It's crazy.
Through all of this, the IRC has sailed serenely on, picking up disenchanted rallies like Monte Carlo and making a song and dance out of their inherited wealth courtesy of a benevolent and borderline stupid World Rally Championship. Well, those days are gone now.
The WRC has sharpened up its act with the employment of a global promoter. North One Television's purchase of ISC from Richards was the start of a new chapter of world rally as an entertainment commodity and a sport. ISC being named global promoter is chapter two - and this is where the reading gets good.
What we need now is some brave decisions from the FIA. ISC is going to sort the calendar, and from 2011 onwards we will have the world's best rallies all under one roof - and not paying for the privilege, but the FIA needs to get the muddy side of its house in order. Decisions being made and then immediately undermined is not good enough and it cannot be tolerated any more. While the new broom is whistling its way around the WRC, it could do worse than drop by the Place de la Concorde.
The time has come, however, for the WRC to stop worrying about IRC. The IRC is a good series and, as long as the sums add up, it will remain so. The WRC is a damned fine sporting, and increasingly astute commercial, institution and that will never change.
To continue reading this feature, subscribe to Autosport Plus today.
Expert opinion. Technical insight. Unbeatable analysis. Subscribe today for unlimited access to the world's best motorsport journalism.
Get unlimited access now
No more monthly limits. Get complete access to all our news and Autosport Plus features.
Subscribe to Autosport Plus
Completely ad-free environment.
Access Autosport Plus - the best motorsport analysis, insight and opinion.
No monthly news limit.
Explore Forix, the world's most comprehensive motorsport stats database.