Some 125 years on from Laurin and Klement's ambitious new bicycle project, Skoda continues to provide practical solutions for everyday motorists and today boasts a reputation for producing dependable and durable cars.
That is thanks in no small part to thirty years under the wing of parent company Volkswagen, whose marketeers are arguably the best in the business. Indeed, the transformation of Skoda's image may be its finest work; the "It's a Skoda. Honest" campaign, a stroke of genius that met stereotypical jibes head on and challenged consumers to consider Skoda's much improved products.
Since 1991, Volkswagen has transformed Skoda's reputation with excellent build quality, dependability and frugality considered the cornerstones of modern-day Skodas. However, recruiting more enthusiastic drivers required an altogether different approach. Skoda undertook this mission by launching its VRS performance brand, which it promoted by going rallying.
From 1999 to 2003, it campaigned the bulky Octavia in the World Rally Championship, with Armin Schwarz's podium in the 2001 Safari Rally the main highlight, before it was replaced by the Fabia hatchback. But, despite signing 1994 world champion Didier Auriol to its roster, Skoda was unable to consistently trouble the likes of Citroen, Peugeot, Subaru and Ford.
By 2005, the management were ready to give up. Enter 1995 world champion Colin McRae and Nicky Grist (below).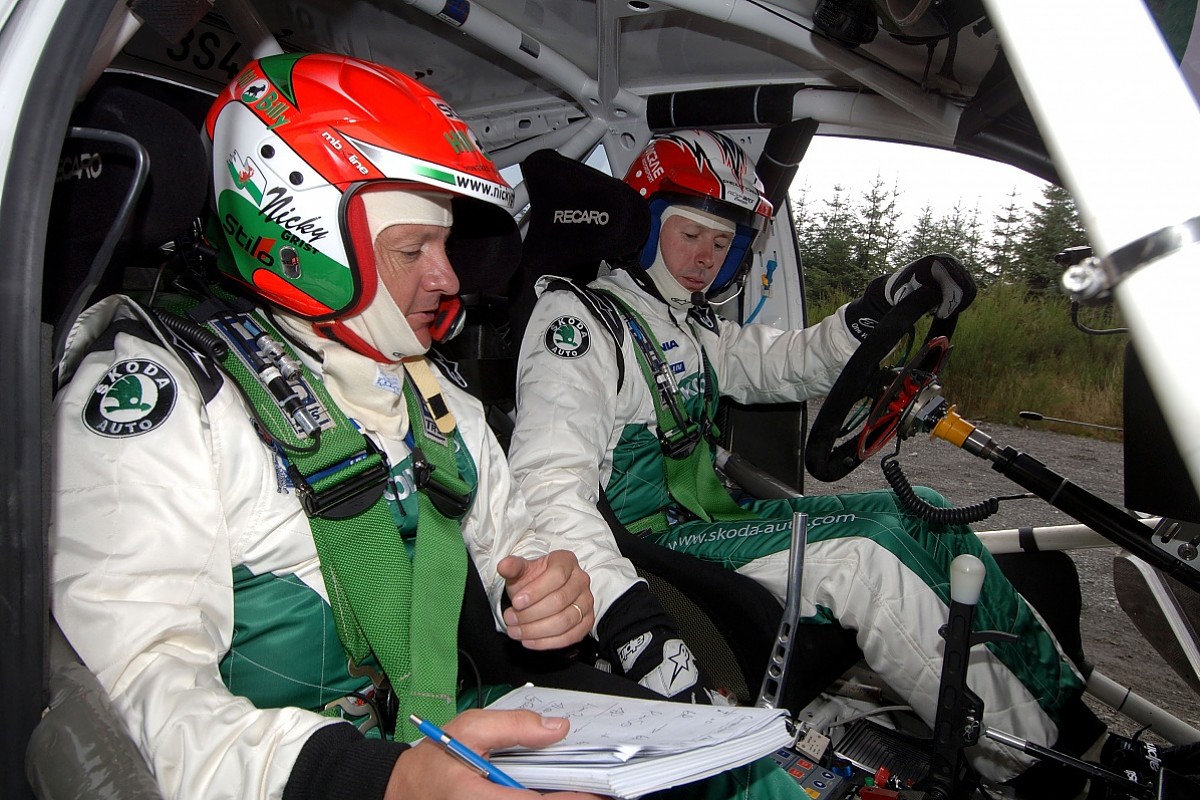 After splitting with McRae in 2002, Welsh co-driver Grist stepped into TV punditry, and regular attendance at rallies ensured he kept close to the service park fraternity. An off-book conversation with Skoda's team manager would result in another dramatic chapter in McRae's legacy and form a transformative PR exercise for Skoda.
After 25 wins, a world title and ten years stunning fans in works WRC machinery, McRae was unceremoniously dumped by Citroen after a 2003 season in which he rarely hit the same heights as team-mates Sebastien Loeb and Carlos Sainz.
New regulations introduced for 2004 meant only two drivers could be nominated to score manufacturers championship points, meaning one of the three would inevitably lose out. Perhaps unsurprisingly, Citroen opted to keep 2003 runner-up Loeb and Sainz, leaving McRae out in the cold.
Throughout 2004, McRae indulged his motor racing palate. His performances on the gruelling Dakar Rally with Nissan grabbed headlines and an impressive GTS-class podium followed at Le Mans in a Prodrive-run Ferrari. His forays had showcased his skill, adaptability and humility in equal measure.
Due to his part-time status, McRae sat far down the championship order and would thus have a favourable road position
Nevertheless, by 2005, McRae hadn't been in the WRC for two seasons. He was yesterday's news, while Loeb had bulldozed to two championships and was well on his way towards his record-breaking tally of nine world titles on the spin.
Keen to revitalise its ailing works team - having already used four drivers in its second car alongside the veteran Schwarz - Skoda spotted an opportunity of a lifetime to get one of rallying's most popular names into the fold. And sure enough, through Grist's brokerage, McRae returned to the WRC. In a Skoda? Honest.
The deal was for two events, Wales Rally GB and Rally Australia. News of his WRC return sent the motor racing world into hysteria, no doubt compounded by the fact that it would be in the unfashionable Fabia.
A respectable seventh place in Wales was overshadowed by the tragic death of Michael Park, co-driver to Peugeot driver Markko Martin, but come the season finale in Australia, McRae was at centre stage.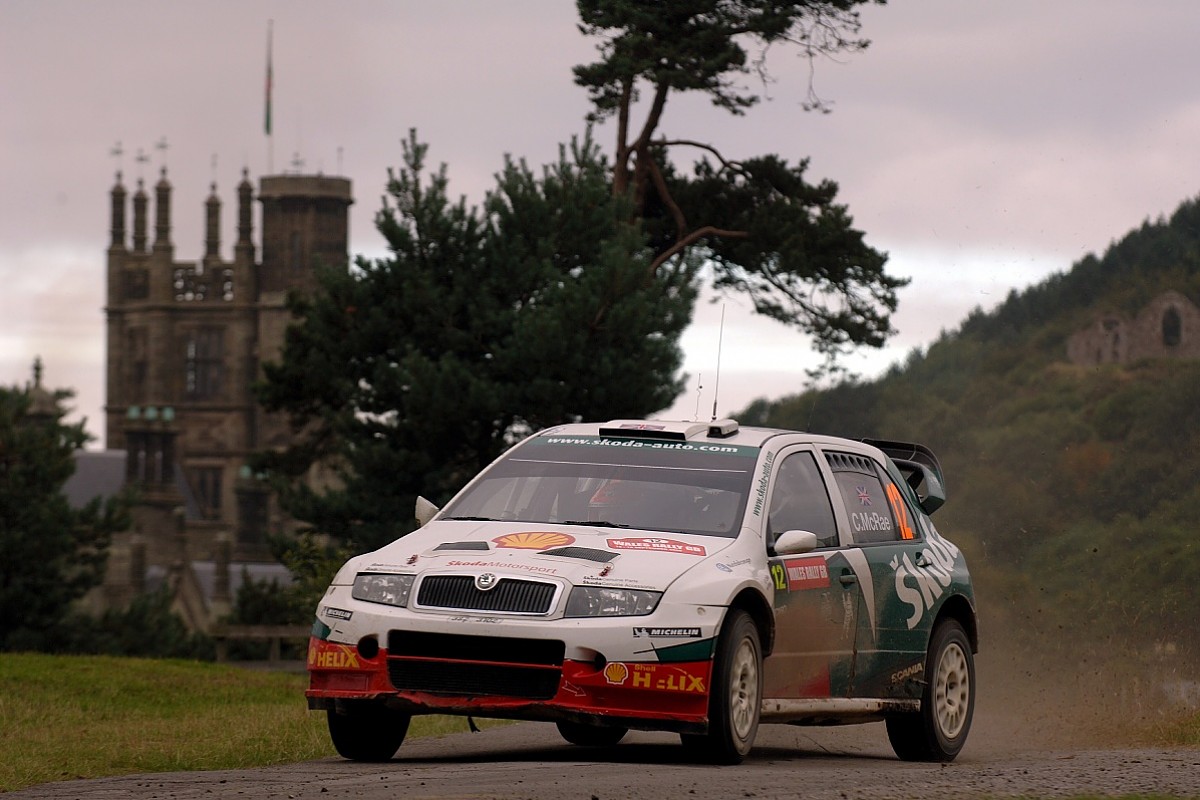 McRae and Grist arrived in Australia quietly confident. Due to his part-time status, McRae sat far down the championship order and would thus have a favourable road position. On the dry, dusty forest roads around Perth, McRae's competitors swept the path clear for him to attack in trademark style. Two years' absence certainly hadn't blunted his bravery.
The Scot finished day one in third, just 1.4 seconds behind second placed man Francois Duval. The Skoda hierarchy were giddy in unchartered territory, but McRae remained modest as ever: "This morning we did have an advantage on road position," he admitted.
Rally Australia's severe attrition rate continued to benefit McRae on day two. Having already seen Loeb fall by the wayside on day one - an altercation with a tree putting his Xsara out for the count - overnight leader Petter Solberg struck a kangaroo, promoting McRae to second, 27.1 seconds behind Duval. Could a 26th WRC victory be on the cards?
For his part, McRae deployed a familiar poker face: "In sheer speed alone, I think Duval has got it," he said. One struggles to believe McRae ever wrote himself off however.
On the eve of the final day, Skoda replaced the clutch on Schwarz's Fabia during the 45-minute service. McRae's clutch appeared in good order and was left alone. It was a decision that proved disastrous.
With just two stages left, McRae slipped to third, but was only 6.9s behind Mitsubishi's Harri Rovanpera. Form suggested McRae's Michelin shod Skoda would trump Rovanpera's Pirellis on the cleaner afternoon stages.
But despite having just 20 minutes for service, Skoda's mechanics decided to change the clutch they'd elected to ignore the previous evening. It proved too ambitious.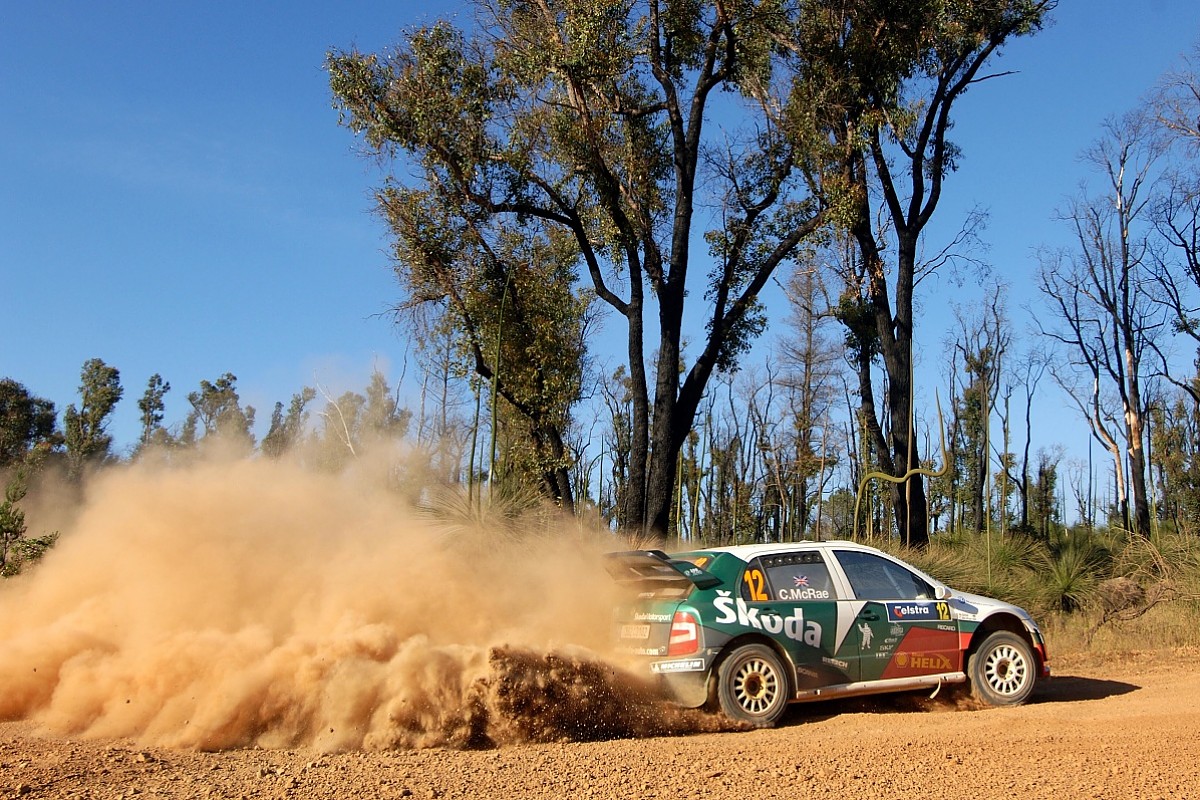 Contemporaries from every team in the service park gathered to support Skoda's mechanics, but having exceeded the time allowed, the plucky Fabia was retired.
Grist was devastated: "I can't tell you how disappointing it is to finish the rally like that," he said, "especially after putting our heart and soul into it. It's really gutting. That's it. It's over."
McRae's valiant exploits in the Skoda were not in vain, and proved that a Skoda could after all be a competitive proposition in rallying
Skoda couldn't be persuaded to continue its WRC participation beyond 2005, although the Fabia WRC continued on in private hands. McRae would only enter one more WRC event before his death in a helicopter accident in 2007 - replacing an injured Loeb in the semi-works Kronos Citroen for Rally Turkey in 2006 - but his valiant exploits in the Skoda were not in vain.
He had proved that a Skoda could after all be a competitive proposition in rallying, which subsequent years of success - that have helped to launch the careers of Andreas Mikkelsen, Esapekka Lappi and Kalle Rovanpera - have borne out.
Since its return to international competition in S2000 in 2008, Skoda has become a dominant force in second-tier rallying, its Fabia R5 having claimed the last five WRC-2 titles in a row.
Over 340 Fabia R5s have been sold worldwide and it's the rally car of choice for any ambitious privateer. Honest.