Corvette exile Jan Magnussen is eyeing a full-time switch to the World Endurance Championship for the 2020/21 season after the ex-Formula 1 driver tested an LMP2 car in Bahrain.
Magnussen lost his Corvette IMSA SportsCar Championship seat at the end of the 2019 season after 16 years with the manufacturer.
He was replaced by Jordan Taylor, while the team also dropped 2013 DTM champion Mike Rockenfeller in favour of sportscar regular and Hyundai World Touring Car Cup driver Nicky Catsburg for 2020.
Magnussen sampled Danish squad High Class Racing's Michelin-shod ORECA 07 in the one-day test after the Bahrain World Endurance Championship round earlier this month, setting the 10th-fastest time in the LMP2 class.
"With all these years in GT cars you get quite comfortable with feel, the little bumps in the track, you can take a lot of kerbs without knocking yourself out in the car whereas these things are a lot more brutal in terms of when you do something wrong, there is a big penalty," he said.
"But I really enjoyed this experience."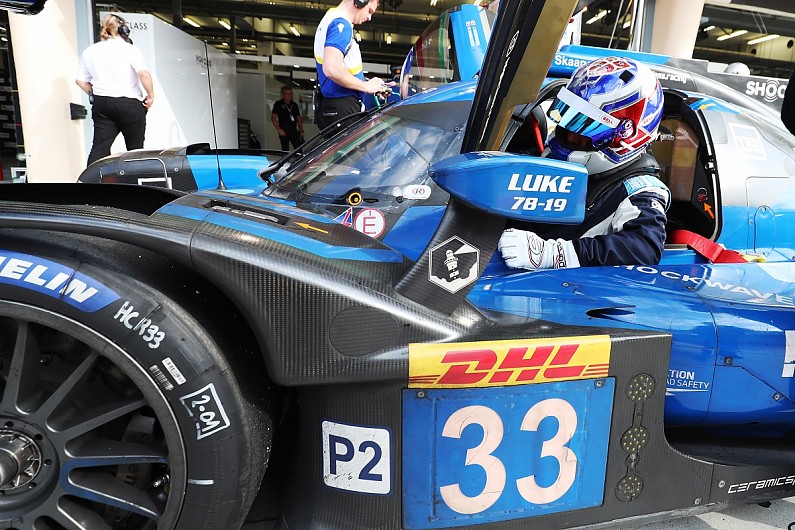 Magnussen has always maintained that the test is a precursor to a potential Le Mans outing with High Class Racing in 2020.
It hinges on High Class securing a second entry for the race, which Magnussen could share with two yet-to-be-determined Danish drivers.
But the 46-year-old is already looking beyond Le Mans and has set his sights on entering the full 2020/21 WEC season, though not necessary with High Class.
"At the moment all I have is touring cars in Denmark [the new-for-2020 TCR Denmark series], which is a pretty good programme," he said.
"I'm quite looking forward to that and then I'm working on different one-off races, still looking at long races in both the US, Le Mans obviously.
"It's important to get back to Le Mans and this is the best option I believe.
"And then I'm working on coming back to the WEC full-time from next season."
Magnussen said sharing a Le Mans entry with his son Kevin remains "very, very high up on the wishlist", though the clash between the 24 Hours and F1's Canadian Grand Prix means that will not be possible in 2020.
"Unfortunately not," said Magnussen, when asked if his son could join him at Le Mans next year.
"Obviously I have a dream that I share with Kevin that one day we'll do Le Mans together in the same car.
"Unfortunately that cannot happen next year because there's a clash with Canada I believe. So that's unfortunate.
"But maybe in the future if I can build something good with the prototype here, people keep inviting me back [then] absolutely."