Stoffel Vandoorne would like to repeat his World Endurance Championship cameo at Spa and Le Mans if it fits with his Mercedes Formula E commitments in 2020.
Vandoorne - who is in Mercedes' driver line-up for its first season as a works FE entrant alongside Nyck de Vries in 2019/20 - entered the WEC races in '19 as an SMP Racing driver in LMP1.
His car finished third at both Spa and Le Mans, but Vandoorne so far does not have a second programme confirmed beyond his FE deal, and SMP withdrew from LMP1 ahead of the 2019/20 season.
"So far, there's nothing on the radar," Vandoorne told Autosport regarding any plans for him to race outside of FE.
"We'll see - it's a little bit too early for that, I would say. Maybe, like I did this year - Spa and Le Mans - [that] was a nice addition to my schedule.
"Maybe that will be possible again next year, but it's a bit too early for that to be honest.
"We'll see nearer the time, but I enjoyed the experience in Spa and Le Mans, so why not if there is an opportunity coming up?"
When asked if Mercedes - where Vandoorne also works as a simulator driver for its F1 team - would support an additional programme, he said: "Yeah, if it doesn't clash with any of the Formula E stuff then there is no reason why it wouldn't work out.
"But, for me as well, the main programme and priority is Formula E, so I wouldn't do anything that clashes with that anyway."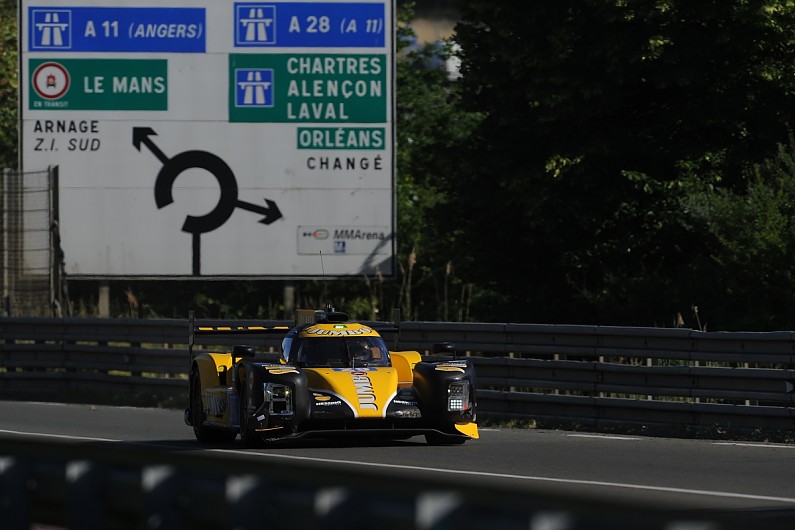 De Vries also made his WEC debut during the 2018/19 superseason, completing six races for the Racing Team Nederland squad in LMP2.
"I will continue in WEC - unfortunately I missed the first round at Silverstone because of the clash with Spa [F2]," de Vries told Autosport.
"But I will do Shanghai and Bahrain this season, and then next year we have Sebring, Brazil, Spa and Le Mans.
"But I will compete in both championships. In combination with simulator work at MGP."
De Vries confirmed that his Mercedes FE deal will take priority over his LMP2 drive should there be any clashes between the two series, with the Sanya FE round set to clash with Sebring on March 21.