ORECA has criticised recently-announced performance concessions designed to allow rival LMP2 marques to reduce the deficit to its all-conquering 07.
It was announced on Saturday that Ligier, Dallara and Riley/Multimatic will be permitted to make upgrades to their respective cars in order to close the gap to ORECA.
The World Endurance Championship's LMP2 division is currently an ORECA monopoly, and the 07 dominated when the other three designs joined the field for the Le Mans 24 Hours.
ORECA entries also hold three of the top four spots in the current European Le Mans Series standings, where Ligier and Dallara are also present, with one round left to run.
In a statement issued late on Sunday evening, ORECA hit out at LMP2's rulemakers, the Automobile Club de l'Ouest and the FIA, for what it perceives as a move towards a Balance of Performance-style system.
"As the only manufacturer not allowed to develop its car, ORECA finds itself unfairly penalised today, together with all the teams which have put their trust in us and have successfully entered the ORECA 07," read the statement.
"In the early days of the project, all LMP2 players had agreed on the idea of open competition between four chassis manufacturers sharing the same rules, with the same engine too.
"Less than a year in, we are now moving towards a balance of performance system which has nothing to do with this original idea.
"Originally, performance evolutions were possible and clearly intended to make sure that no manufacturer facing difficulties would be left by the wayside. Only one of us is in this situation today."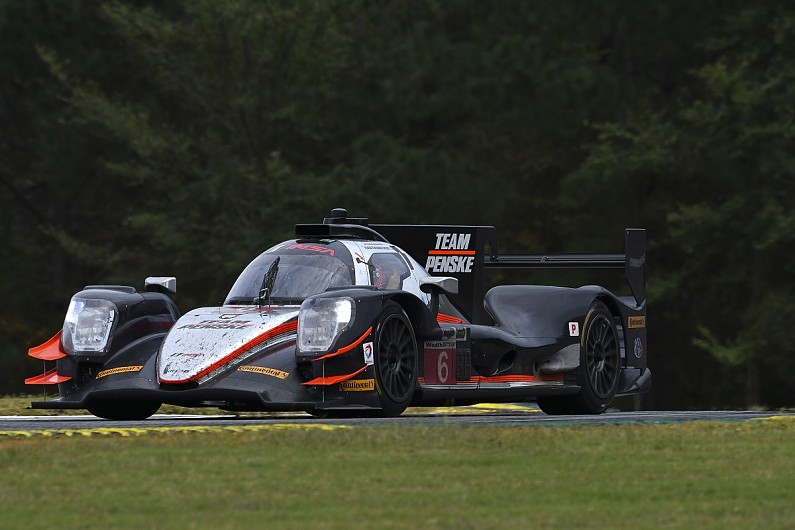 ORECA added that the rule tweaks will also have an impact on the pecking order in the IMSA SportsCar Championship, whose DPi formula is based on LMP2.
"We disagree with these decisions and contest their legitimacy, considering the detailed analyses conducted and provided by ORECA," the statement added.
"Only European Le Mans Series races were looked at - four rounds to start with, then five.
"As for IMSA races, they haven't been taken into account, which we think is regrettable."