The Brabham team name will return to international motorsport competition next year in the World Endurance Championship.
It marks the first step of an ambitious project, which could extend as high as Formula 1, based on an innovative open source and crowdfunding strategy.
'Project Brabham' aims to put one of the sport's most famous and evocative racing team names into next year's WEC with a three-year LMP2 squad.
It then plans to return to the ranks of a constructor in 2018 with an LMP1 design.
David Brabham, the Le Mans 24 Hours-winning son of marque founder Sir Jack, is the driving force behind the project and will be team principal of Brabham Racing.
"I have long dreamt of seeing the Brabham team back out on the track, winning at the highest level and continuing the legacy my father laid down when he first started the team in the '60s," said Brabham.
"Looking at the normal racing model was not exciting or sustainable enough for me to rebuild the team from scratch. For me to bring Brabham back, we have to do things differently."
Brabham has pinned its plans around an open source and crowdfunding strategy, with three digital web applications to which interested parties, be they aspiring drivers, engineers or fans, can become members.
The aim is for this community to be able to engage with a professional racing team like never before.
The various packages that are available will be detailed on the Project Brabham crowdfunding page.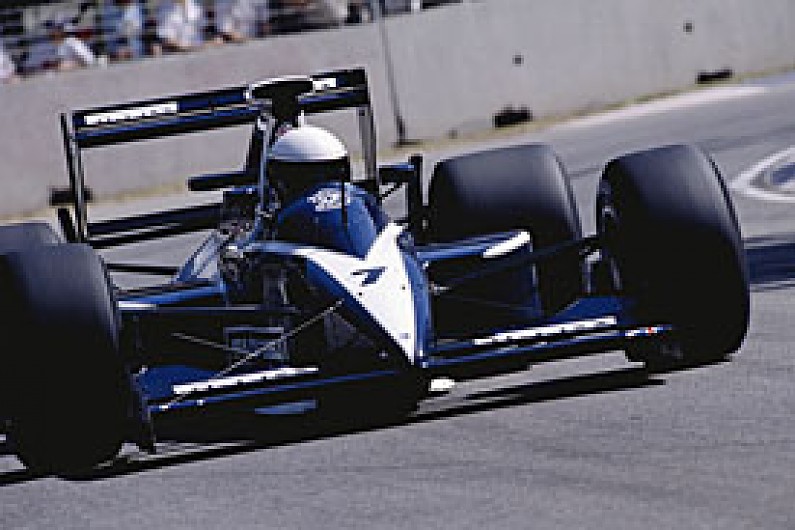 "From the very early stages of the crowdfunding route, it gives people the opportunity to engage and be part of the journey straight away," said Brabham, who started eight grands prix in 1990 for the team in its former guise (pictured).
"They can feel the excitement and, as we grow, they grow with us. It will bring fans closer to the action, inspire drivers and engineers around the world and offer a rare opportunity to be a part of this new but historical race team.
"I am a big believer in the power of collective thinking and see many advantages in this model that will help Brabham become a winning team once again, but in a new and inspiring way.
"Who knows where that could lead? Back to Formula 1, I hope."
Autosport has produced a standalone special magazine to celebrate our 70th birthday. All current print subscribers will receive a copy for free. To order your copy of the 196-page Autosport 70th Anniversary issue, please go to: autosport.com/autosport70th