There may not be any track action at Le Mans on Friday, but there has still been plenty going on in the paddock, as our team of reporters found out...
Nissan is definitely back © LAT
Nissan bringing it to the fans
Nissan's presence at Le Mans is, bluntly put, everywhere.
Between the 15 cars on the grid powered by the Japanese manufacturer's engines, including the innovative DeltaWing, the army of press officers clad in corporate black, to the track signage and the sponsored concert arena - situated right next to the Dunlop Bridge alongside the approach to the Esses - there can be no doubt whatsoever that Nissan is at Le Mans in 2012.
But while the DeltaWing can't fail to capture the imagination of any race fan interested in the historic nature of Le Mans - which has a rich heritage of experimental machinery through the years - Nissan is reaching out to the fans in some nice ways this year.
Beyond the concert itself, it has flown out some Ministry of Sound DJs who will be playing for the fans in a couple of customised Nissan Jukes with giant speakers fitted in the boots. These things are literally mobile discos and they are being driven out to the campsites, playing music and turning them into impromptu nightclubs.
But in an innovative twist Nissan is also planning to record the first crowd-sourced lap at Le Mans, to capture the DeltaWing's first racing lap at La Sarthe.
Basically fans are being asked to film the car as it passes them at their position on the track and then upload it here. Nissan will stitch them together. All those marketing people and nobody thought to buy an onboard camera...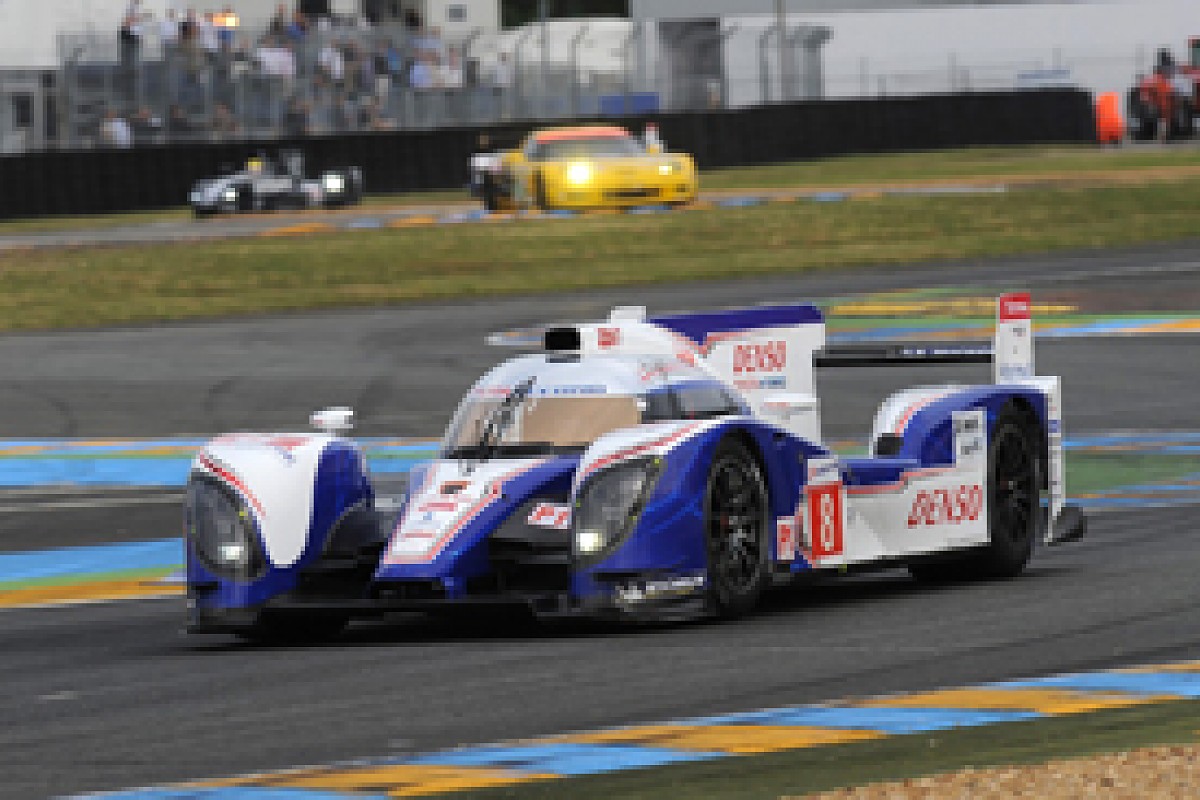 Toyota: Not red © LAT
Why the Toyota is blue
Fans of the gorgeous Toyota GT-One from the Japanese firm's last full tilt at Le Mans, and then its high-profile factory Formula 1 team that raced through the last decade, have become accustomed to associating its cars with red and white colours.
And when the V8 petrol-powered hybrid prototype broke cover earlier this year, it was bedecked in those familiar streaks of red and white, albeit with lightning strikes blended in. So it was something of a surprise when the cars pitched up at the official test distinctly blue.
But why did Toyota change its colours?
"We have seen red a long time, but if you look very closely to a Toyota Prius car, you will find blue in the logo and this is the blue of hybrid," explains Toyota's team manager Rob Leupen. "One evening I went to Yoshiaki Kinoshita with two different pictures and said 'let's do two different colour schemes. One red and one blue.' But that's a bit difficult if you don't have so many parts.
"So Kinoshita-san looked at it very simply chose the blue one. That put us all under huge pressure to get this colour here."
Leupen also has words for anyone who thinks the colour scheme has given Audi a familiar target to aim at.
"People have said we look blue like Peugeot, but I don't think so, I think it's an aggressive dynamic blue that signifies our Toyota hybrid."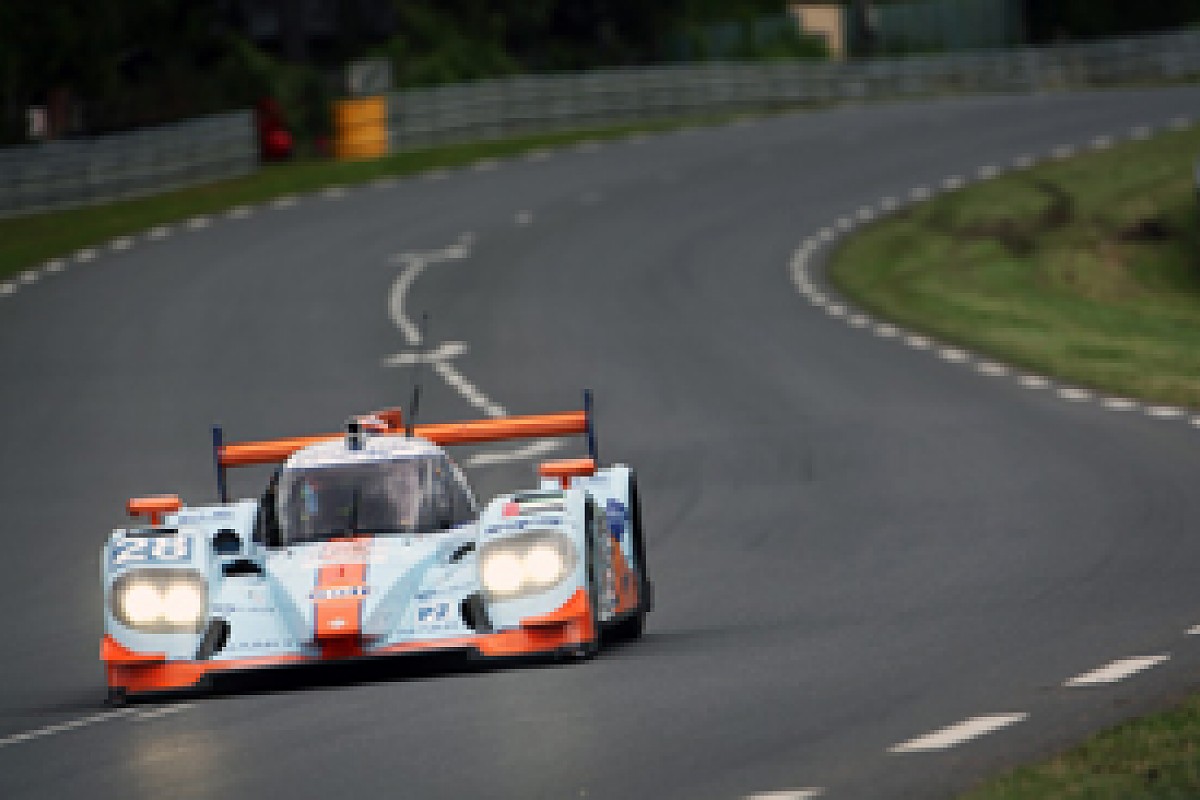 Johansson is back in the Gulf LMP2 car © LAT
Why they come back
Stefan Johansson is one of several great names returning to Le Mans this year and the 1997 winner and former Ferrari Formula 1 driver admitted to AUTOSPORT that he's loving every minute of it.
The 55-year-old Swede, who this weekend is racing one of the Gulf Racing Lola-Nissan LMP2 coupes alongside Ludovic Badey and Fabien Giroix, is making his 15th appearance at La Sarthe - a journey that began in 1983 in the Joest Porsche 956 alongside Klaus Ludwig and Bob Wollek.
And while his team was struggling initially to find a balance with the car, and as always, Le Mans requires a set-up that often means the driver has to compromise on his understeer/oversteer requirements, Johansson admits the pull of the place is just too much to stay away.
"It's the last great race left, isn't it?" says Stefan, whose eyes still twinkle at the prospect of taking on the eight-mile long classic circuit. "It's a hard track and it's a tough race. There is proper speed involved and you have to bring your best game and I love that.
"It's a gruelling 24 hours and it is really, really hard. There is also a lot of bullshit and waiting around, but that's also what helps to build up the atmosphere. Without all the things like scrutineering in the town and the long drawn out wait for qualifying it wouldn't have the same mystique as it has."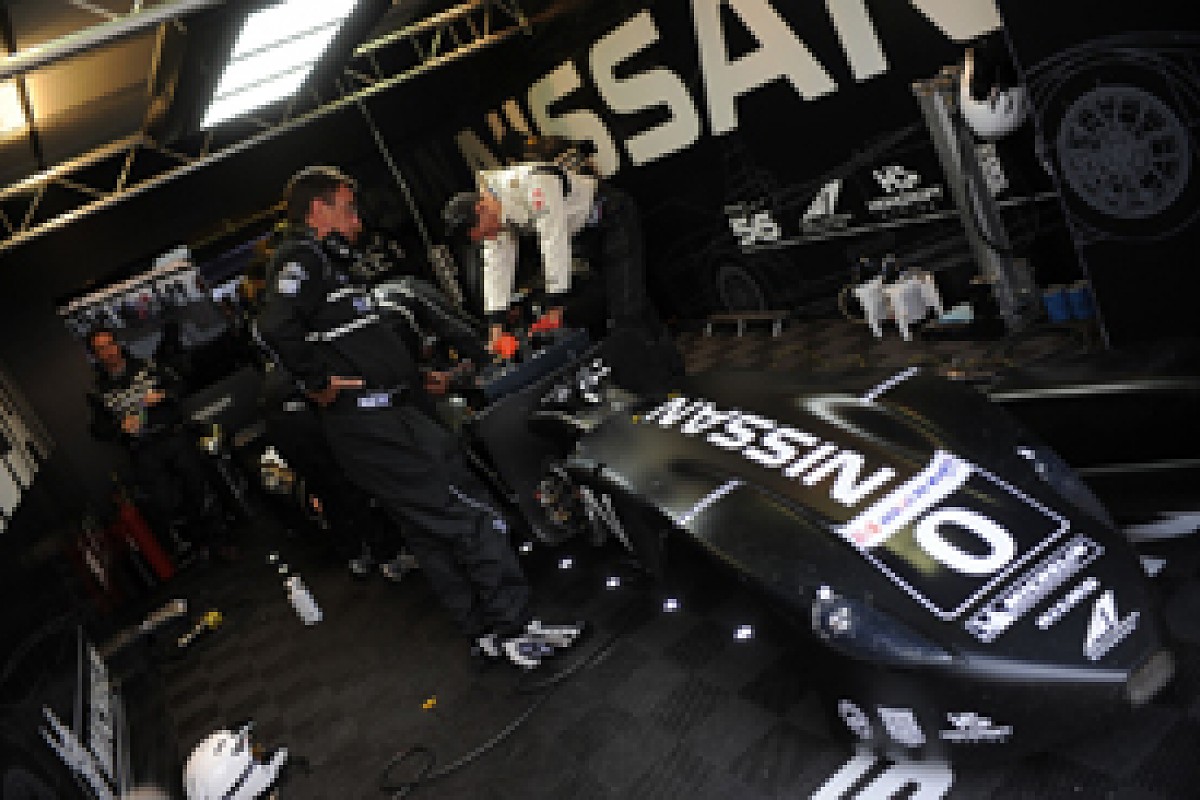 DeltaWing is the centre of attention © LAT
Fan power to spur DeltaWing on?
Toyota may be back, Audi may have new hybrid technology, but it's the properly revolutionary DeltaWing that has arguably had the lion's share of fan attention at Le Mans this week. And that level of interest, reckons driver Marino Franchitti, is why it is vital that the car has a future in some form.
This week's AUTOSPORT magazine revealed that plans are afoot for a production run of DeltaWings that could race in next year's American Le Mans Series, and the car's participation in other Le Mans rules events has already been mooted.
"I've never seen a reaction to a car like this in my life," Franchitti told AUTOSPORT. "Friday at Le Mans is always busy in pitlane, but the fans were 30 deep. People couldn't get past our garage this morning. It was from the rope all the way to the pitwall. That's just amazing. What I like about it is kids get enthused by it - that's good for the future of sportscars. It's bringing people who don't normally watch sportscars' focus onto it and that's really cool.
"I definitely want to see it continue. I'm not sure where that is or how it is, but I'd like to see a home found for it where it can be competing in some way, because we're only scratching the surface with this concept. We're only at the beginning of its evolution. There's so much more in the car. It would be a real shame if this was kind of the end of the story.
"I think we need to do it. I think we're at a point for motorsport and its future where we need cars that are able to perform and are efficient. Even if it's not the exact Nissan DeltaWing [that races on], I think this has opened up people's eyes so hopefully it will spawn some other things."
As for its debut race, Franchitti doubts a finish is possible ("it would just be a miracle") but reckons the car can still prove a few points.
"The number one goal was always to show that the concept worked and show the pace. We've done that. What I'd like to see now is to show the efficiencies of it - get close to 11-12 laps [between pitstops], which means that with 40 litres we're going as far as [other cars] on 80 litres. That's pretty cool."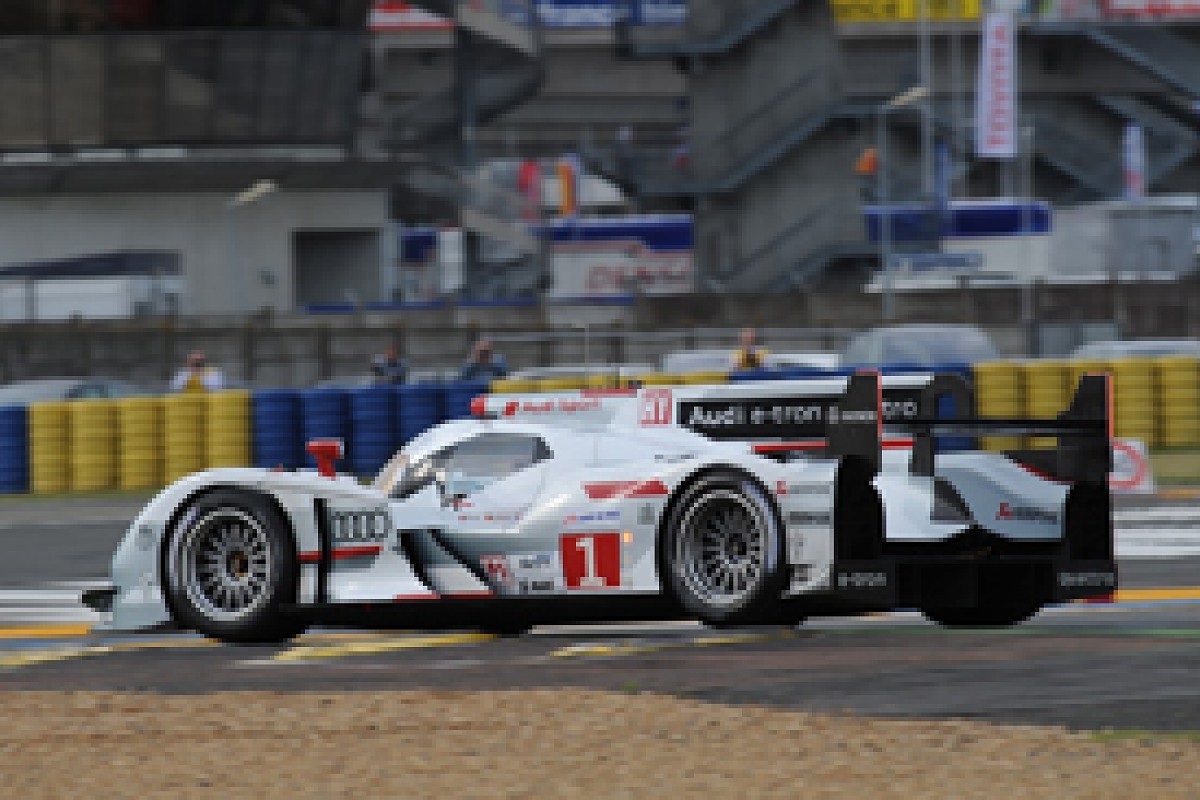 It's been pretty serene for Audi so far © LAT
Plain sailing for Audi
Despite running parallel programmes with two different forms of technology, Audi has had a serene start to its Le Mans week, with no major dramas in practice and qualifying.
And that left its technical chief Ralf Juttner debating whether it was better to have a bit of bad luck in the build-up in the hope that will get it out of the way before the race, or whether a relaxed week left the team in better shape to deal with the race's vagaries.
"If you were superstitious, you could have said we might have wanted to have a little drama. Not an accident, but a little problem," Juttner mused. "Of course, we are not superstitious, we believe in our technical expertise and what we've done.
"What's good about this, shall we say, 'untroubled' practice is that tomorrow when it comes to the actual race we start with a sort of peace and quiet because there's nothing worse than on a Saturday before the race starting with everybody already working at the limit [to solve problems]. That is definitely not the case in our pit, so I think these are ideal conditions for a clean and successful race."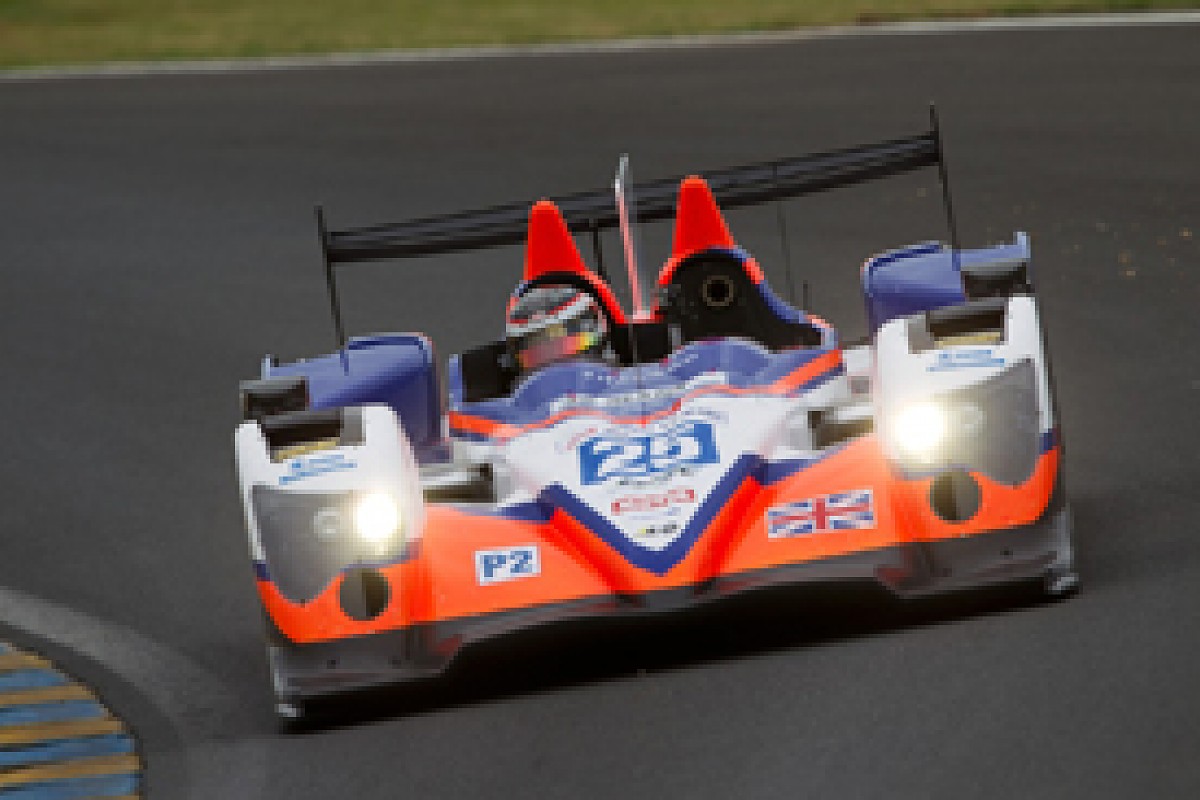 Will next year's LMP2 pacesetter be diesel-powered? © LAT
Ullrich hails LMP2 changes
While much attention has focused on the reactions - both positive and negative - to the new LMP1 regulations announced yesterday, Audi Sport boss Wolfgang Ullrich took the time to look at developments in LMP2.
"Diesel engines will be allowed in LMP2 from 2013, which will be a very positive step. This racing technology has made great progression in a very short time. So much has been achieved by the rivalry between Audi and Peugeot in recent years. My opinion is that this is positive, forward-looking, and encourages exploration of new technologies."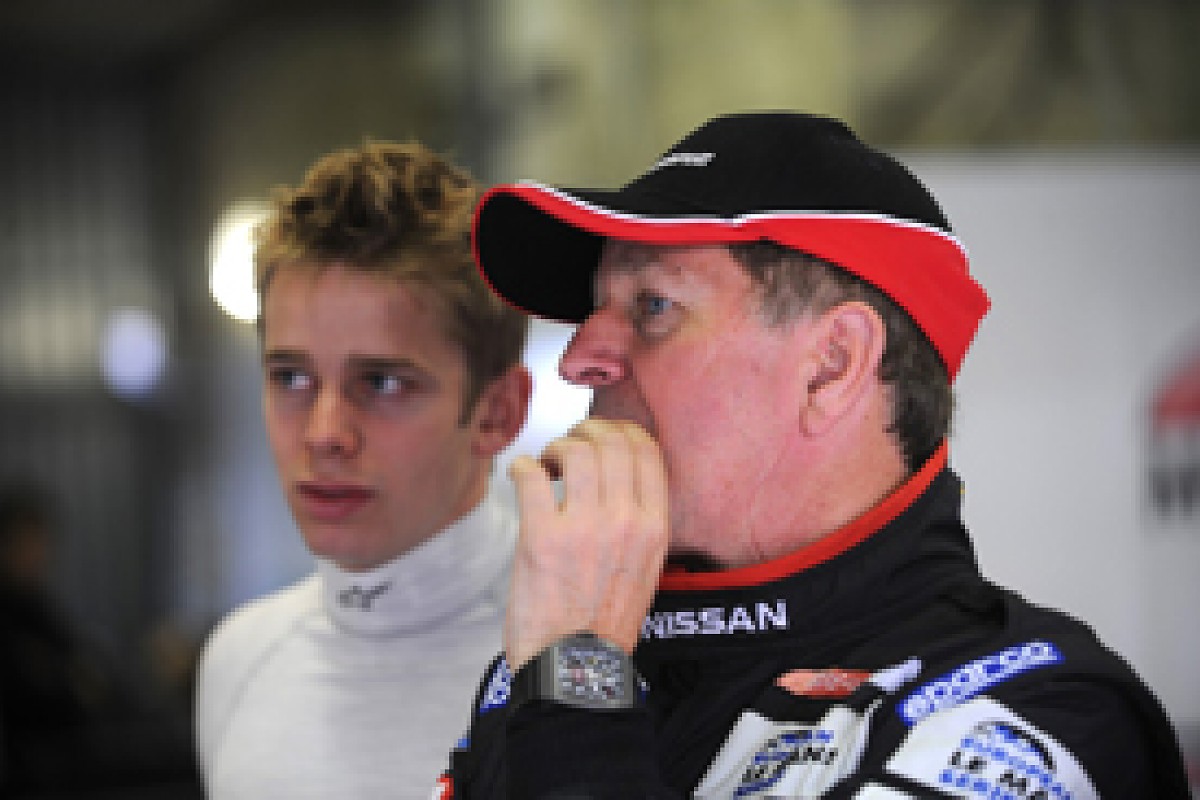 Brundle and Brundle © LAT
Brundle looking forward to LMP2 challenge
On his past few Le Mans appearances Martin Brundle has been at the head of big-budget works teams and targeting an overall win. He told AUTOSPORT's Stuart Codling about the challenges of adjusting to a step down in car performance now he's sharing the Greaves LMP2 Zytek with son Alex and Lucas Ordonez.
"It's quite a big change of mindset. You've got to remember you're in a cost-capped formula and a privateer team. You have to filter what you demand. There's no point in getting out of the car and saying 'I need this, that and three other things' because you know the resources aren't there to do it, either budgetary or manpower. You cherry-pick what's most important to you and ask for that to be done.
"Also you have a lot less time in the car so you have to make the right decisions very quickly. I've been used to being team leader and getting in the car and doing hundreds of laps, here I've had a test at Snetterton and Paul Ricard before coming here for the test day and that's it. I hadn't driven the car in Le Mans spec until I got here and it all feels very fast when you get out there. Indianapolis and a few other corners come at you a bit urgently.
"My neck is still building up. I'm stronger this morning than I was on Wednesday because I think I had more photo calls than I had laps!
"This is a huge, huge race track and you have to treat it with respect. It's seriously fast. Even in a P2 your average is 140mph.
"We've had five or six punctures in testing and practice so I think punctures will be a factor in the race. You've got to put the blinkers on and drive at what you believe is the right pace and the right amount of punishment you're giving the car over the kerbs, how risky you want to be in passing the GT cars.
"It takes a lot of maturity and I've been massively impressed with how Alex has dealt with it this weekend. As I said in the press conference, we're three drivers driving as one. We're playing the long game. There are some very fast drivers in LMP2 who have got quite steady third drivers, so they will need to show their skills off before the slow driver gets in. We don't have to do that. All we have to do is set a pace, believe in it and stick with it."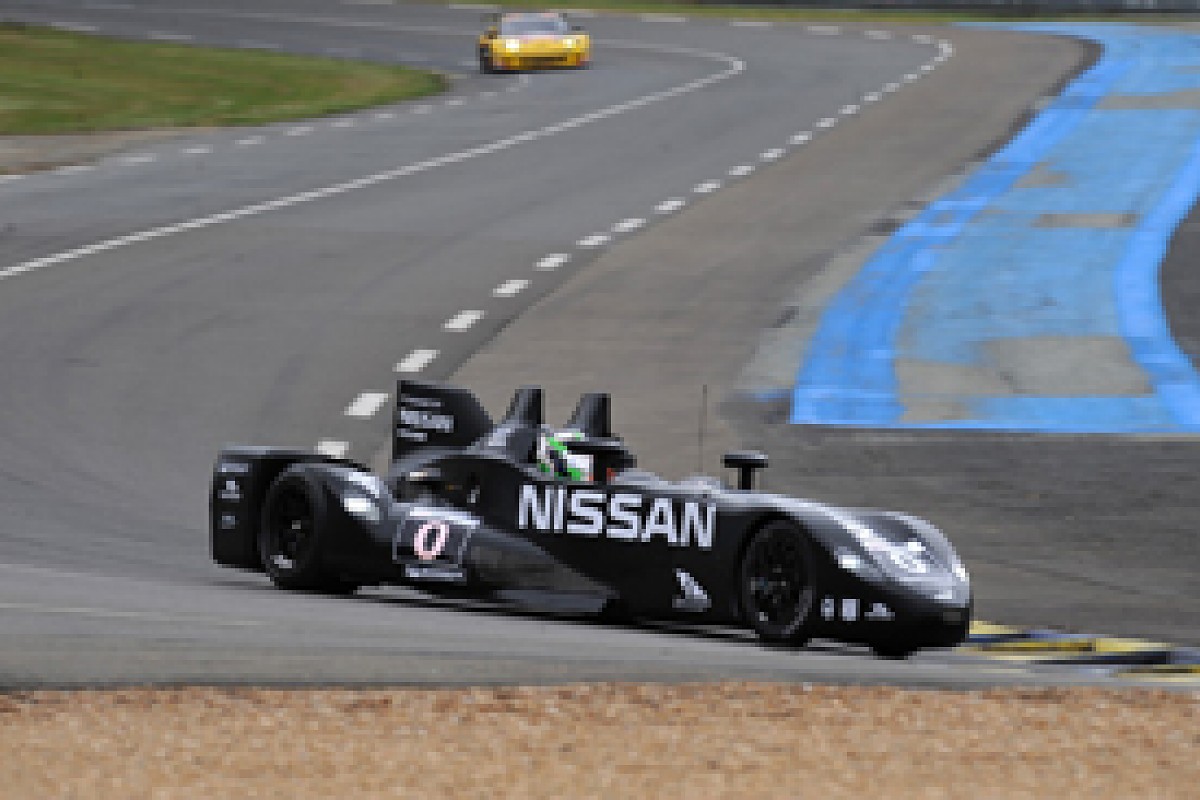 The DeltaWing is proving it really can turn corners © LAT
DeltaWing drivers puzzled too
It's not just the fans who are finding the DeltaWing's unusual looks intriguing. Michael Krumm revealed that Satoshi Motoyama - who was excused from Friday promotional duties due to a fever that Krumm confessed he might have passed onto his team-mate - had been pretty incredulous when he tested the car for the first time at Snetterton.
"People look at the car and they think 'how does that turn?', and we as drivers think the same thing. We get out of the car and look at it and we think, 'how?'" said Krumm. "When Satoshi Motoyama came to Snetterton to drive it for the first time, he drove around very fast immediately. Then he stepped out of the car and said: 'Michael, come with me.' He took me around to the front and said 'How is that possible..? How can I go around Coram so fast or flat out, with no wing attached - I don't understand it...' But he still goes out and does it, we all do. So the car functions perfectly well but of course when you look at it there is a big 'Why?'"
But Marino Franchitti reckons that when in the cockpit it all feels pretty familiar.
"It's got no wings on it so it is not like you say 'can I have a bit more rear wing?' or put some dive planes on the front, so that is one thing we don't have," he said. "But it's a racing car, it may look completely different but it is designed to perform at a high level. You don't notice it being very narrow at the front.
"Every car you drive is different. You just adapt to what you have got, your spacial awareness changes. It's your job. It's a prototype and that's how it feels."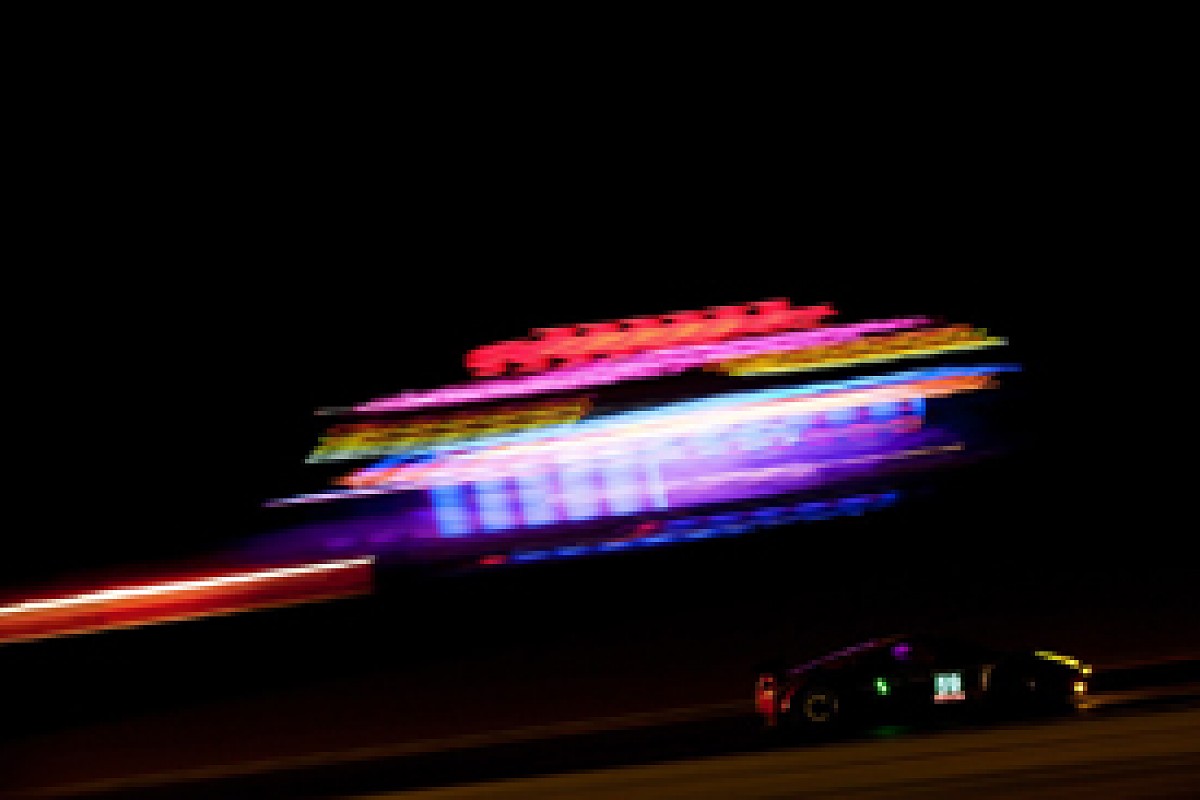 GTE field is small but very competitive © LAT
GTE Pro wide open
The GTE Pro field may have thinned down to nine entries for the 80th running of the Le Mans 24 Hours, but the early consensus that the quality remains undimmed - and that all nine could therefore win - has held up throughout qualifying.
Less than five seconds covered the quickest and slowest runners, with the #51 AF Corse Ferrari at the wrong end of the scale thanks to the heavy crash - in damage, if not in speed - at the Porsche curves on Wednesday.
With precious little to choose between each car, trying to nail down a clear favourite became a verbal game of pass the parcel - each team suggesting another was in the best position heading into the race.