Mike Rockenfeller survived one of the Le Mans 24 Hours' biggest accidents in recent memory this June, when his Audi R18 was clipped while passing a slower car on the flat-out run to Indianapolis in the middle of the night.
He was lucky to escape with no serious injuries, and just three weeks later he was back in the cockpit to race in the DTM at the Norisring.
But the journey the 27-year-old German went on between the moment he decided to go for the small gap to the right of Rob Kauffman's Ferrari and the condition he is in now has been a remarkable one.
Understandably, Rockenfeller hasn't been shouting from the rooftops about what he's gone through. But here, in his own words, he shares his story - or at least what he remembers of it - with AUTOSPORT.
The Crash
I was having a good run in my stint leading up to the crash. We had good speed, a good rhythm.
I was catching people - we were P4 or P5 when I got in the car because we'd had a couple of problems, and I think I had us up to P2. I was really pushing, and it was good fun.
After three more laps I would have been out of the car, because we were due a driver change. So then to be in a crash like that...
I do remember the crash. I saw it; I know what happened.
If you watch the footage of my onboard camera - I've watched it again on YouTube - you see me go to the inside, and then Kauffman starts turning.
But many guys do that because they misjudge the width of the car. So I thought, 'okay, this will be tight', but I kept it flat.
Then I got alongside him, and he came across even more.
Then when I was almost in front he was still coming across, he touched me on the rear and my car turned 90 degrees at over 185mph.
It was a head-on hit, but the car turned as it hit the wall. If it was a proper head-on hit, there's no chance I could be here as I am now.
If you hit the guardrail head-on at those speeds you go through it - you cannot build anything strong enough to withstand that impact.
But because the car turned as it hit the barrier, it absorbed some of the impact and then I went across to the other side of the track.
When you see all the parts that were missing from the car, you realise how much of the energy was absorbed and that was really helpful.
But imagine what it was like for my team-mate, Andre Lotterer. The safety car comes out in the middle of the night, you drive through the scene of the accident, you see pieces everywhere.
Then you see what's left of the car - it was not a big piece by this point, and you ask who it is and if he's olay.
But the team didn't know. Everyone was shocked. All they said to him was, 'It's Rocky, but we don't know [if he is okay] yet'.
If they say he is okay you can forget about it and focus on your race. But when you see it up close, and they say they don't know how the guy is, then you really start to worry.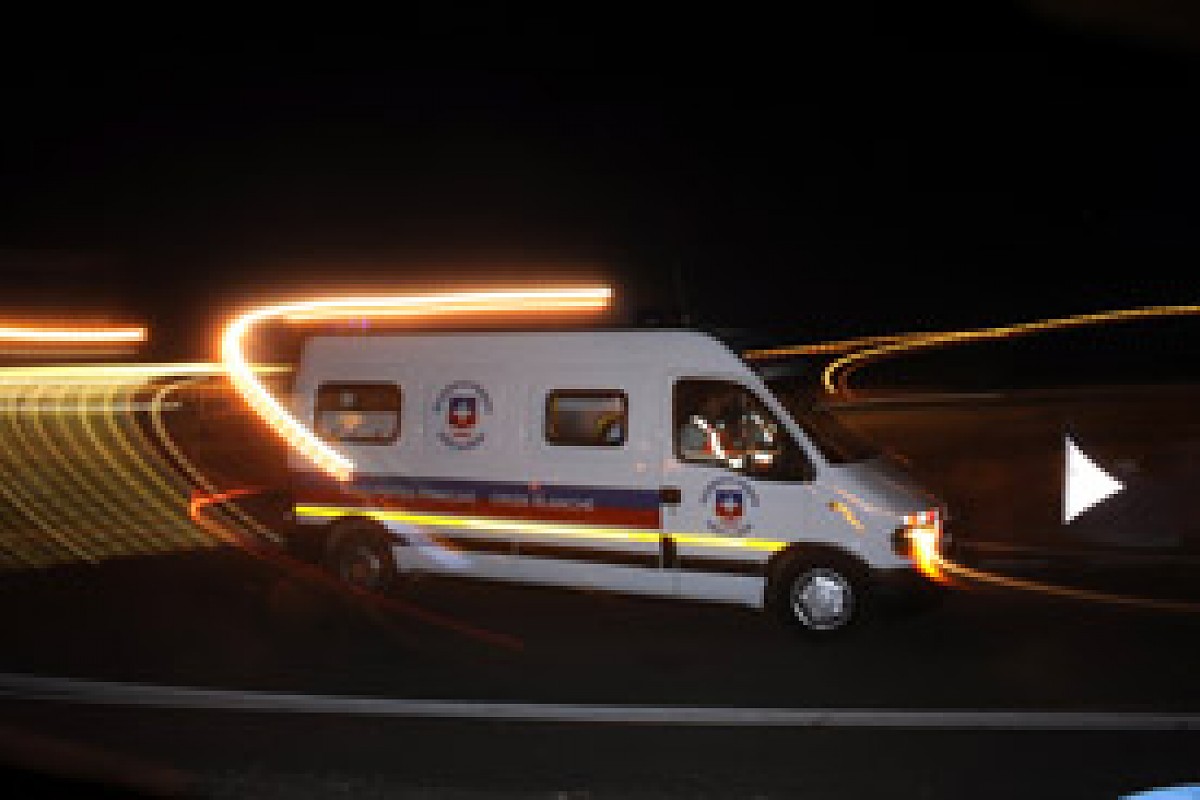 Few knew of Rockenfeller's state as he was taken away by ambulance © LAT
The Aftermath
In the first moments after the crash I think I was unconscious, then I came round... I don't know.
I jumped out, and when I was on the grass behind the guardrail I didn't know where I was, if my parents were there, anything. I was a little bit dizzy.
What else happened after the impact? I don't know. Let's say for half an hour I was not really there.
I didn't even look at the car to see how it was, or even where it was!
Everything was hurting so bad at that point. I was really scared about my neck. But when the doctors scanned it they said it was fine - phew!
After 15-20 minutes I had my memory back. When I got to the medical centre I told the people there what had happened, so at that moment I knew exactly what went on.
But then in the hospital that night I watched it on the doctor's computer on YouTube.
At that time I wasn't sure if I knew what had happened because I'd seen it again or because I'd been through it. But I'm sure now, because I told the doctors everything.
When I went to bed that night they took my neck brace off and put some ice on me.
I had a bad headache, and everything was hurting. So I knew it was going to take a while to get everything back to normal.
The Recovery
My main concern in the days after the crash was my concussion.
I had bruises, and my ribs were hurting a little bit. My back and neck were stiff, which was not ideal, but the main thing was my head.
It's so hard to know when it is good and when it's not.
Every doctor I spoke to, even ones not associated with Audi, told me there was no way I could race in the DTM at Lausitz the week after the crash.
Even if the scan says everything is fine, they said no way. And I have to say, I was thinking maybe I could do it.
But then on the Saturday of the Lausitz weekend I drove to my friend Dirk Muller's house. He lives about 10 minutes from me, and he is building a new house.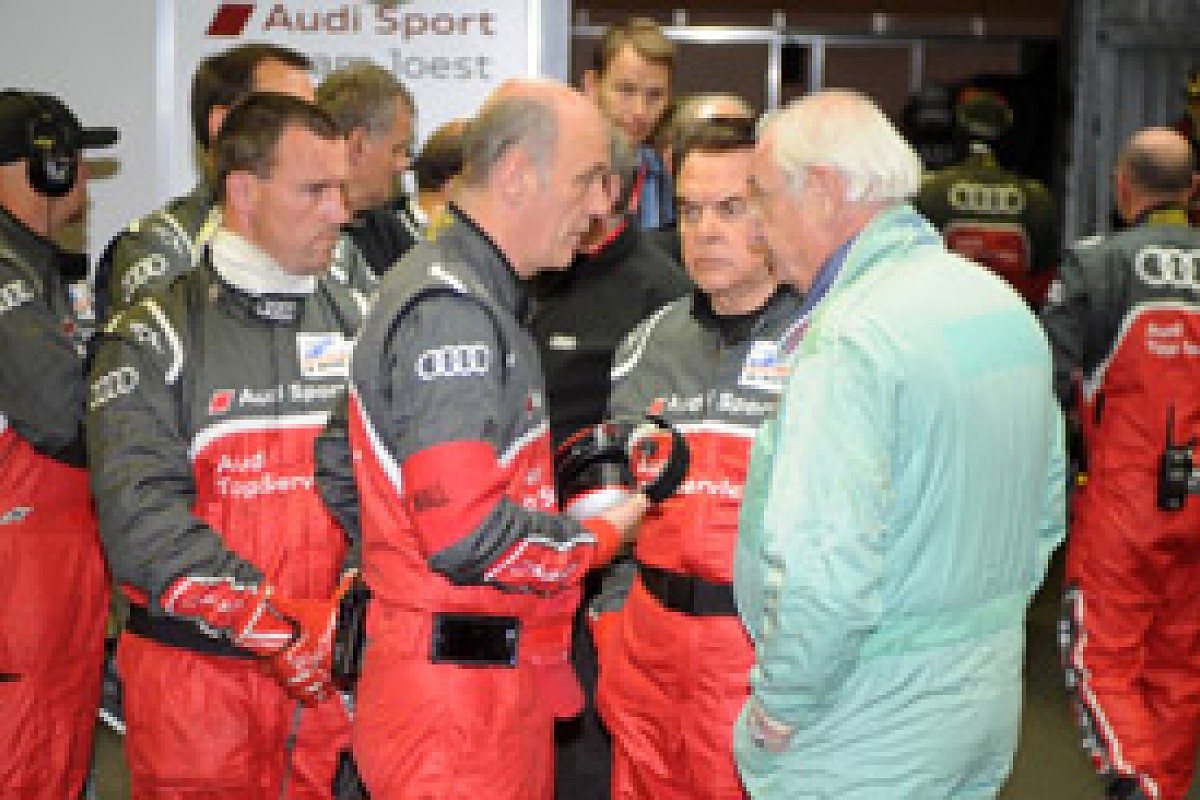 Wolfgang Ullrich, Reinhold Joest and Norbert Singer discuss the crash at Audi's pit © LAT
I wanted to get out of my house and do something for the first time, so I went to take a look. I couldn't spend another day in bed or on the couch.
So I took my car to go to see him. Already, on the way there, I didn't feel well.
I wasn't dizzy, and I tried to accelerate just to see how it was. And everything was a little bit... well, like you have a concussion!
When I drove back I was really tired. It was just too much. So then I knew there was no way I could have been back in a car and racing that weekend.
And I started wondering if it was going to carry on like that.
I had two or three bad days again, where I had a headache and I didn't feel so good. So I took things easy, didn't do any sport or anything like that.
Then a week later I went for a small run in the morning and I felt okay. I spent some time in the sun to see how my head was.
On the Monday I went for a brain scan and it was fine, then on Tuesday I did a reaction test and that was fine, too.
On the Wednesday I went karting and there were no problems. I could focus, my laptimes were good, my reactions were good.
So I said, 'okay, I'm fine' and went to the Norisring for the DTM.
Tom Kristensen said after his bad crash in 2007 that the DTM car was really hard to go back to because it's so loud and there is not much airflow into the cockpit.
He always managed better with the open-top sportscar. I know what he meant, but for me there was no problem in the DTM car.
I never went out and had a headache or anything. It was really easy, so I think I'm very lucky.
Maybe there was something you don't even know about; maybe that's why I was two tenths off that weekend. Who knows? But I was okay.
Reflections
I still don't know how you can be so unlucky for a backmarker to misjudge things so badly.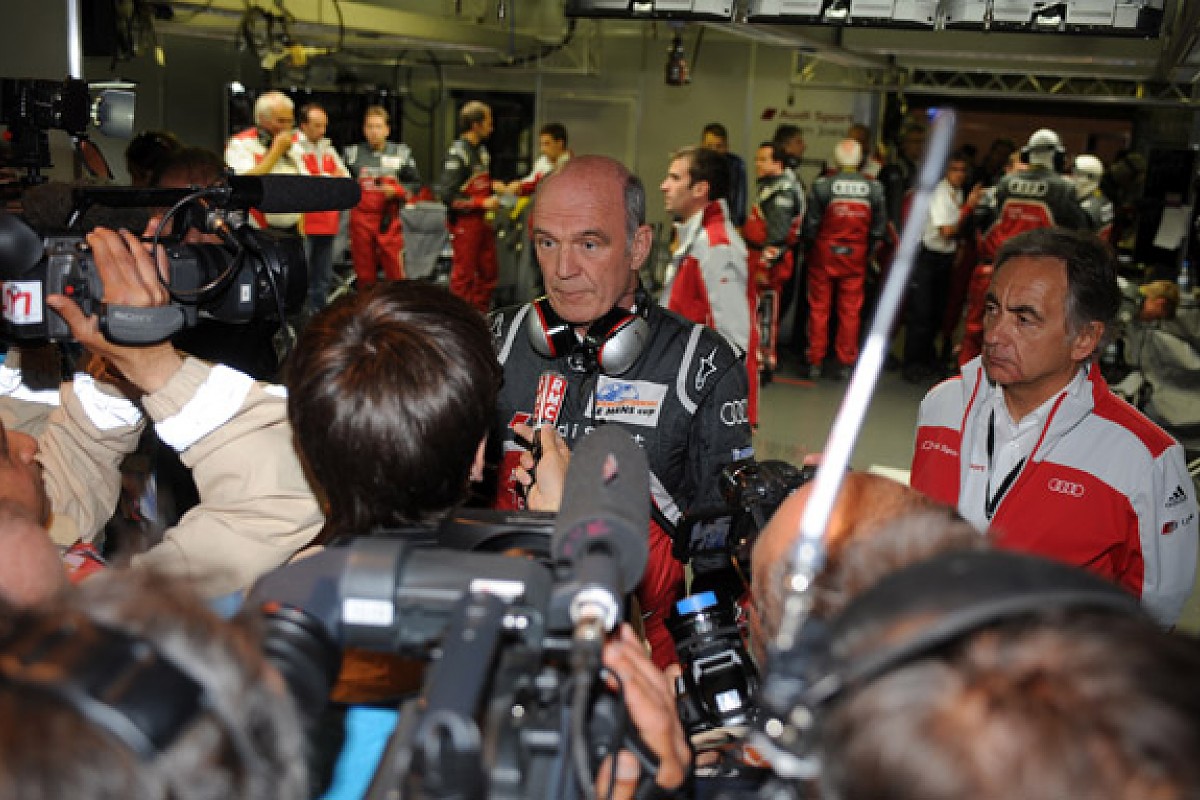 And Kaufmann never called me in the days after the crash, which is a shame. I wouldn't do it like that.
I don't have a problem with amateur drivers - I have even won the GT2 class at Le Mans with an amateur driver as a team-mate.
The only thing I can say is that you have to drive with the mentality that you respect the whole event and what you are doing.
If you are 10 seconds off the pace in your class, in my opinion you should take the attitude to lose 11 seconds in one lap to make sure you're not in the way of the professional guys who are fighting for the lead in teams that spend millions to be there.
The gentleman drivers I have raced with in the past would rather put themselves on the grass than get in the way of somebody.
Everyone has to take care. If you take the risk yourself in the quicker car, you know it can go wrong at Le Mans.
Sometimes you have bad luck, it happens. But for me it was out of the blue, it came from nowhere.
I hear that he said he did nothing wrong, he kept his line. What he meant was that the slower guys are told to hold their line and it's up to us to find a way through.
But if there is a guy coming up fast behind you, then you can stay wide and there is room for two cars.
If you are alone, then for sure you cut the kink like he did. I can only assume that with the bright lights on our car, he misjudged it.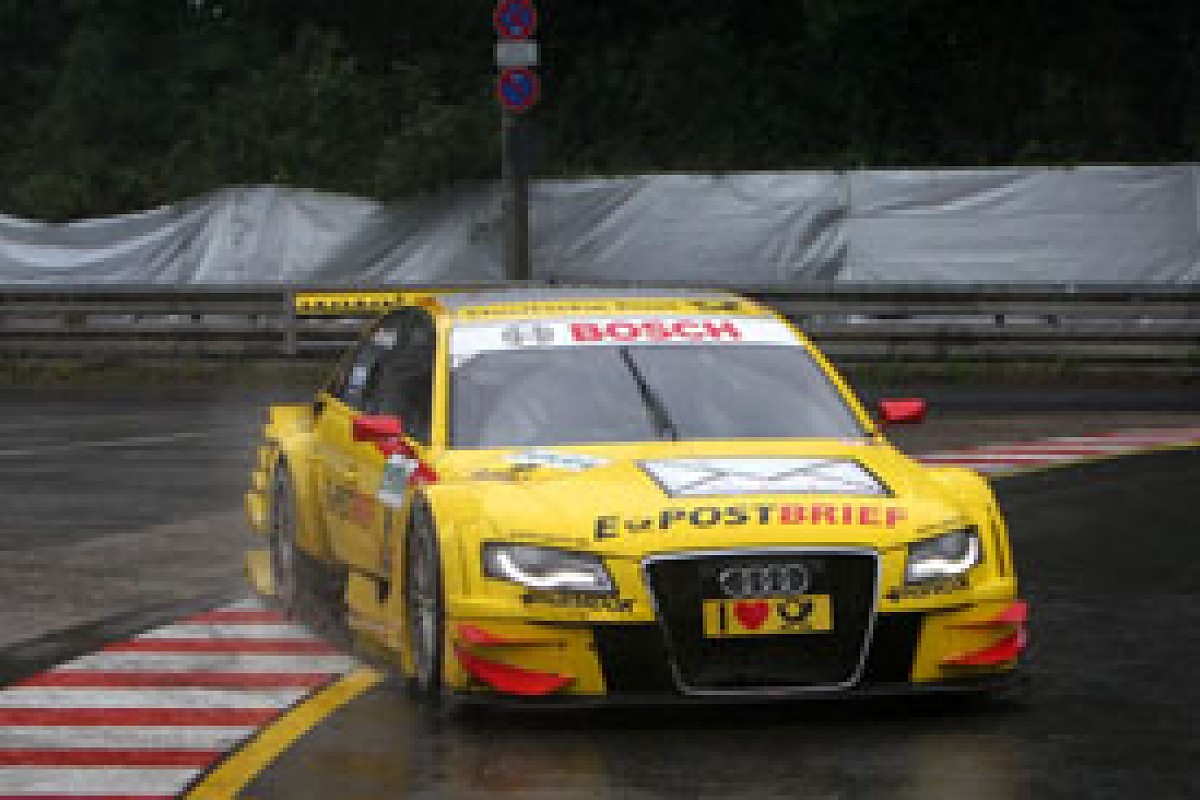 He made his comeback in the DTM at the Norisring © LAT
It's the only reason I can imagine, because if you watch the race, you will see so many overtakes there with no time loss.
Audi had a camera crew at Le Mans making a film of the 24 Hours. I saw it for the first time at the Norisring, and it gave me goosebumps.
You see the reaction of the guys in the garage, and of Andre in the other car.
It was very emotional - it doesn't help that the guys do such a good job with the background music!
It was hard to watch, and by the end I was breathing pretty heavily. Le Mans is always very emotional.
It's a race you always want to win yourself, but we all push to squeeze everything out of the car.
We worked hard together on this car, and to get that success at Le Mans - even if it is not your car - is an amazing feeling.
Especially if you've been in a crash like mine...