Lee Johnston believes competing in the British Supersport Championship in 2019 was a key step in securing his maiden Isle of Man TT win, having "underachieved" previously.
Johnston stormed to victory in the opening SSP race of the on Monday evening, beating Peter Hickman by 3.6s in a shortened two-lap contest.
The Ashcourt Racing rider previously raced in BSS seven years ago, before switching his focus to road racing, but has returned to the series with his privateer outfit and he currently sits ninth in the standings.
When asked by Autosport if his short circuit exploits this season made the difference on Monday, he said: "Yeah, I think so. The last few years probably physically, mentally I haven't been in the best place.
"I've still had good bikes around me, so I always feel a bit as if I have underachieved, especially at the TT.
"I think if certain things hadn't of happened in the last two or three years, we probably would have won more TTs and more North West 200s and Ulster GPs, but that's life."
He added: "You have to be riding bikes at a good level to be fit to do that [be competitive at the TT], and obviously the British Championship is the best level outside of World Superbikes.
"So if you can run at the front there, your actual feeling of the bike and your understanding of the bike and everything is much better.
"It probably shows more with me in my 600cc riding compared to my big bike riding.
"To come here and compete on the big bike, I should probably be riding in the Superstock or Superbike [Championship], but to be honest I don't think I've got that level of ability to run at the front in the Superbikes and probably not to win a Superbike race here.
"I'm not a big enough frame. I understand that, and I try to make the most of riding the 600."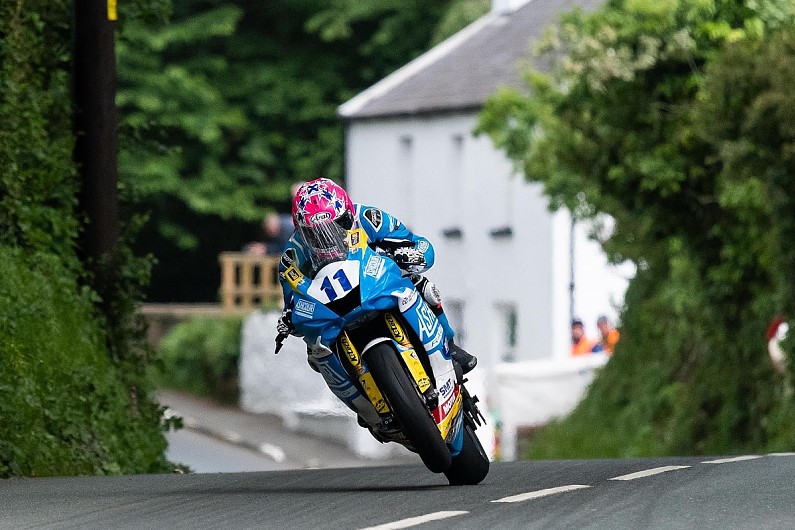 Johnston returned to privateer status this year following a lacklustre season with Honda in '18, which yielded a best of sixth in the Superbike TT and a podium at the Ulster GP.
Admitting that the situation didn't work for him, Johnston explains the reason for this was down to not having people around him he trusted.
"I like having people around me who I want to have around me, and I don't necessarily talk to strangers," he said.
"I'm an open person. People I trust to build my bikes, I want to have that relationship with them. In a factory team, it's someone being paid a wage to be there.
"My men all get paid, don't get me wrong, but I ask them if they want to be here and they said yes. So that's the difference."