Right, let's start with a really terrible joke. Question: what's the difference between Australia and a pot of yoghurt? Answer: leave the yoghurt for long enough, and it'll develop its own culture.
What's this got to do with the Super Touring Bathurst 1000 of 1997 and '98? Well, it had echoes of the at-the-time very recent CART/IRL split in the States. After all, Australia's leading championship, for five-litre V8 Supercars, was not going to be represented in the country's biggest race, just as the CART World Series boys were effectively banished from the Indy 500. And the V8 Supercars formula even ran/continues to run to a similar philosophy to NASCAR, that great cultural icon of America.
Now, lo and behold, an expat Aussie named Alan Gow was coming to destroy Mount Panorama's 'Great Race' by enforcing a European culture upon it...
Like most great sporting bust-ups, this one had its roots in a television dispute.
"Channel 7 owned the Bathurst 1000," explains Gow, "and a war started between them and TEGA, who ran the V8s. TEGA wanted more money for Bathurst, and Channel 7 wouldn't pay it. TEGA said, 'We're not going', Channel 7 wouldn't bend to the strong-arm tactics and they contacted TOCA Australia to put a grid together."
TOCA Australia had started a few years earlier when BMW, a long-time supporter of motorsport Down Under, felt squeezed out when the new V8 Supercars formula replaced the old multi-class Australian Touring Car Championship. With Gow as one of three partners, it organised an Australian Super Touring Championship under the same two-litre rules that were spreading like wildfire across Europe.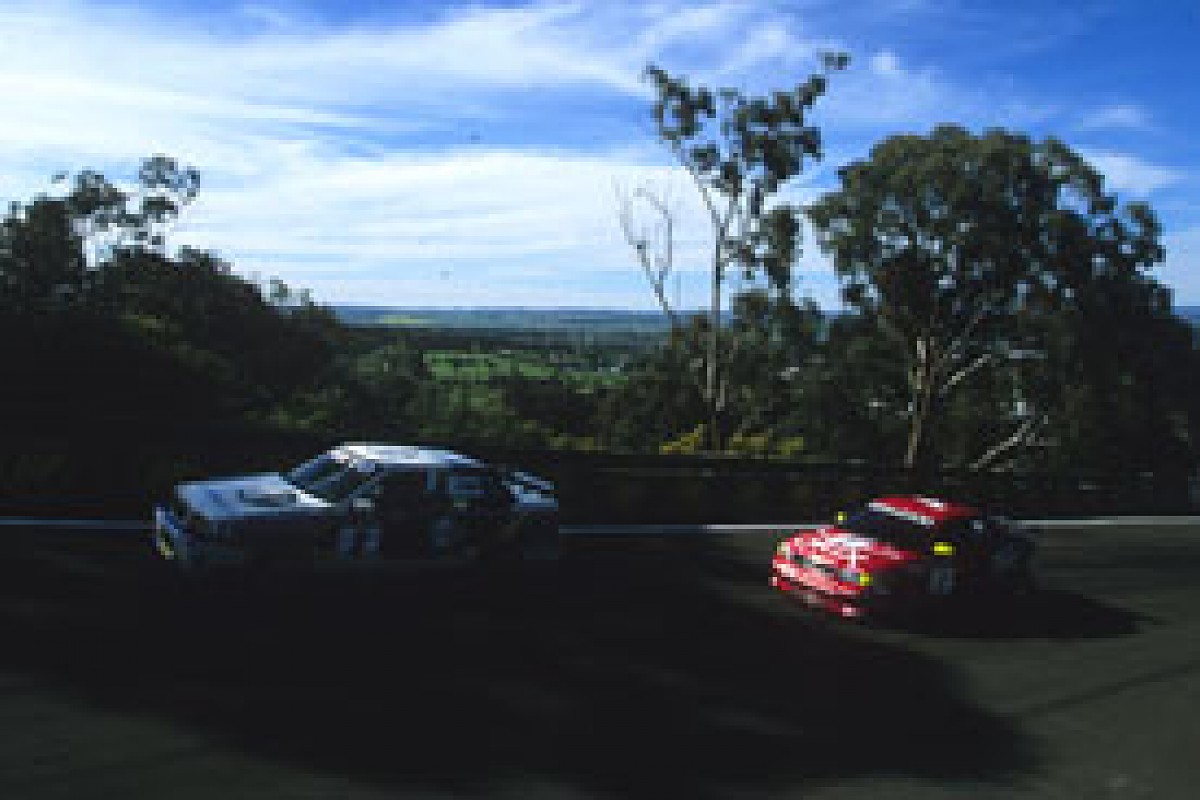 Audi and Volvo both had strong representation © LAT
By the time it was announced in January 1997 that October's Bathurst 1000 would be for Super Touring, at the start of a six-year deal, the ASTC had top-line factory teams from BMW and Audi, a growing challenge from Volvo, and a strong smattering of privateers running second-hand ex-works machinery from Europe.
Gow reckoned he could import up to 15 cars and a number of stars from the BTCC and elsewhere.
"Channel 7 put their hands in their pockets to bring the cars out," he says. "They also financially supported a lot of the running costs, otherwise it couldn't have worked - it would have been too expensive.
"The cars in the ASTC put on some very good races, and all I had to do was top it up with a bit of quality from overseas."
Works BTCC machinery from Renault, Vauxhall and Peugeot was flown out, along with a Team Dynamics Nissan. Audi stars Frank Biela (the 1996 BTCC champion) and Jean-Francois Hemroulle (the marque's factory driver in Belgium) would join the local Audi squad, Swedes Rickard Rydell and Jan Nilsson would augment the Volvo Australia attack, and David Brabham joined brother Geoff at BMW.
But the real coups from an Aussie perspective were the additions of Alan Jones, who made a return to Williams to drive the 'number two' Renault Laguna (new BTCC champion Alain Menu and team-mate Jason Plato would share the lead Renault), and - above all - folk hero Peter Brock.
Brock had already campaigned a Volvo in the ASTC, and was recruited to race a works Triple Eight Vauxhall Vectra. To the thinly veiled chagrin of John Cleland - already a veteran of three Bathursts and a friend of the nine-time Bathurst winner - Triple Eight director Derek Warwick slid into the Brock car, which bore conspicuous backing from the Australian Grand Prix.
The antipathy between the V8 and TOCA Australia camps was only partially salved by the addition of a separate 1000-kilometre Bathurst V8 Supercars race a couple of weeks after the official 'Great Race'. But Brock played some part in bridging the divide. He, after all, was a guy whose very philosophy on racing was that everyone should be able to have a go. As a man whose nine Bathurst wins had come in multi-class races, he'd have endorsed V8s, Super Tourers and anyone else competing together.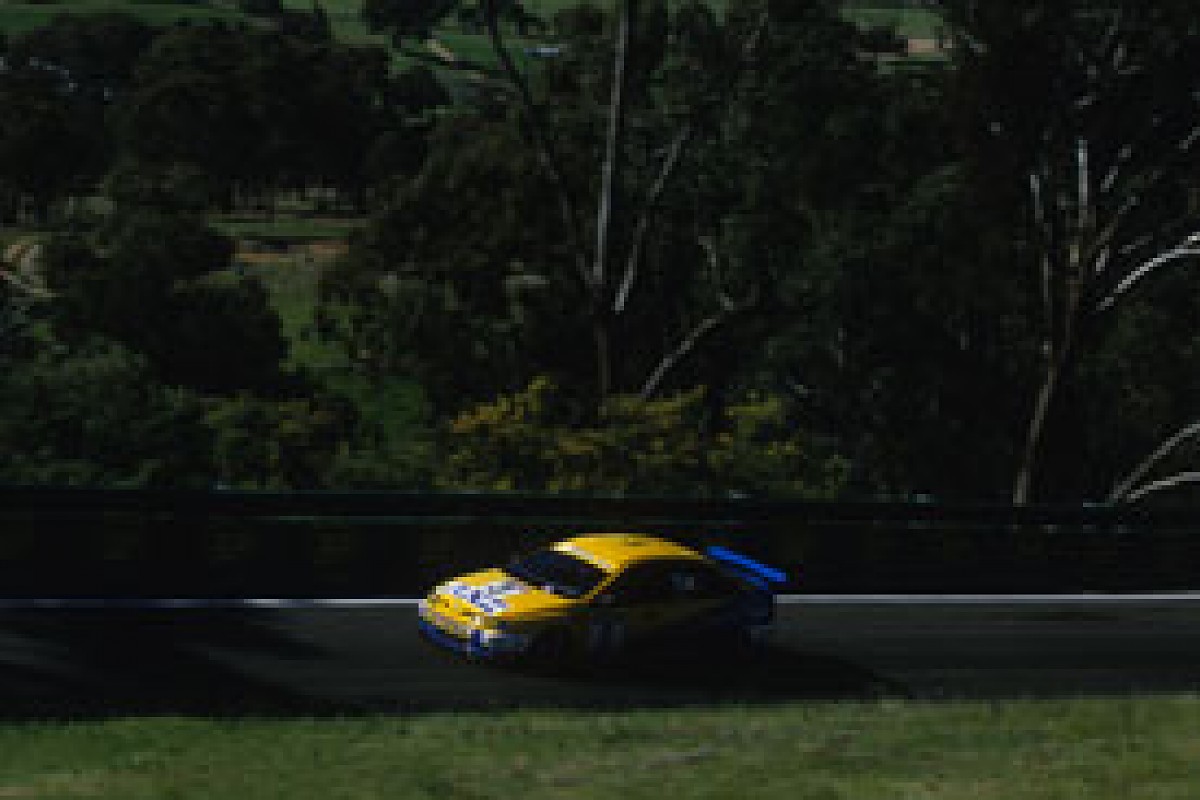 Menu and Plato drove the 'number one' Laguna © LAT
"He was very good for the credibility of the event," says Gow. "He was - still is - 'Mr Bathurst'. Peter was doing the right thing by saying, 'I'm not siding with anyone. I just want to race at Bathurst'.
"He was always very supportive of that [multiple classes]. I think some people still wish there was a second tier. It wouldn't have to be two-litres, maybe six-cylinders. Variety is lacking with V8s, and Peter always wanted variety."
Gow admits today that popularising Super Touring could never be the work of a moment in Australia. Crowds weren't great in 1997, and they were lower in '98, by which time Brock had retired.
He adds: "We told Channel 7, 'You're going to divide the fans. They're largely Neanderthals and don't like foreign, exotic cars coming over.'
"Frank Gardner [founder/mentor of the BMW Australia team] said the difference between the two races was that the Super Touring crowds were people who were interested in buying a car, and at the V8s the crowds were only interested in stealing a car!"
Both races were grippers. The Menu/Plato Renault looked set to waltz away in 1997 but proved fragile - as did most of the front-wheel-drive cars - and it was left to the local BMWs to beat the Audis, with the Brabham brothers inheriting victory after the sister 320i of Craig Baird/Paul Morris was excluded when Baird exceeded the maximum driving time allowed.
In '98 the beefed-up FWD cars got their revenge, with Rydell and Jim Richards narrowly winning in a hastily imported Volvo S40 from another BTCC car, the Nissan Primera of Matt Neal and Richard's son Steven (see Race of My Life, page 102) .
The race stumbled on in shortened format - with no international entries - in 1999, and that was it, Channel 7 realising that importing a field of foreigners just didn't make sense from a commercial perspective.
"Everyone got their way in the end," says Gow. "Channel 7 had proved they wouldn't be dictated to, and V8s had shown themselves as the most attractive form of motorsport in Australia.
"The thing I'm most proud of was that, even though everyone said the cars wouldn't last, there wasn't the catalogue of issues everyone thought they would have. And they were two really good races in their own right."
In the end, though, Super Touring just couldn't develop its own culture either.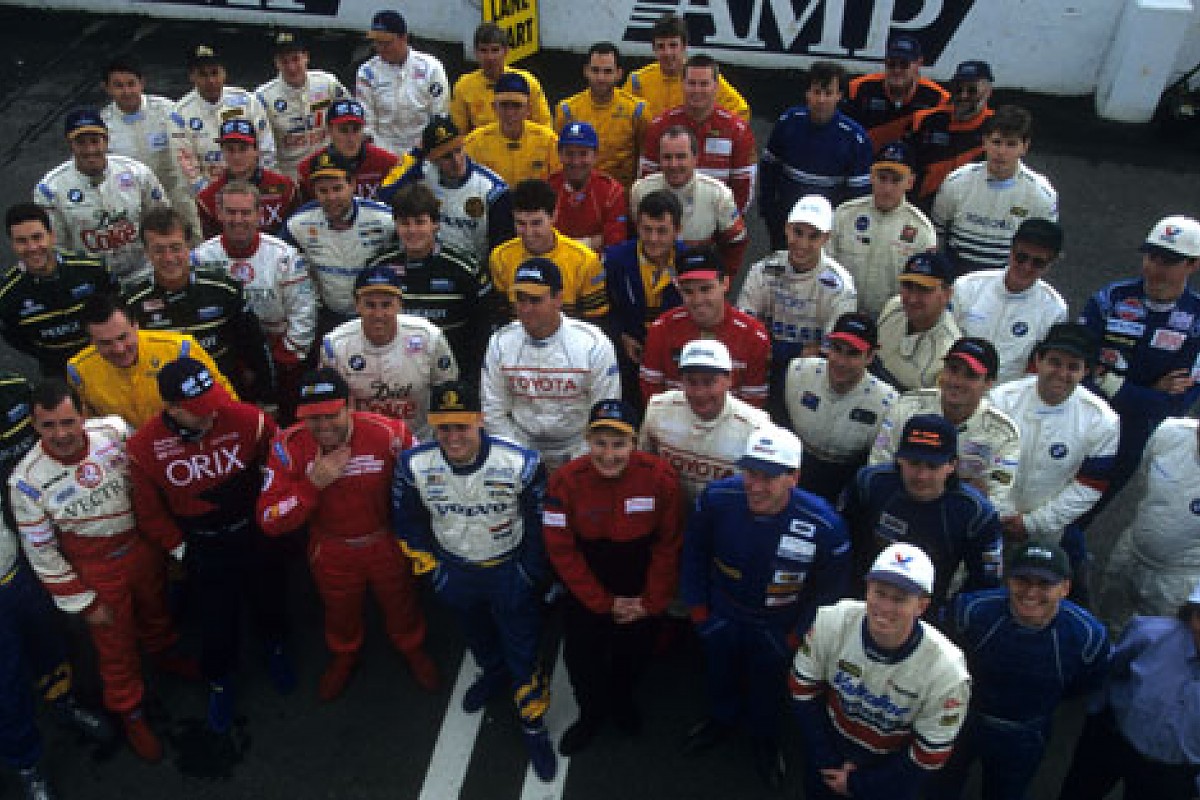 THE BEGINNING OF TRIPLE EIGHT'S AUSTRALIAN ADVENTURE
The Super Touring Bathurst 1000s were the first exposure to Australian motorsport for what is now the dominant team in V8 Supercars - Triple Eight.
Triple Eight chief Ian Harrison plays down any suggestion that it kickstarted the V8 effort, and recalls an event that was, logistically, pretty tough.
"I was basing it on a Formula 1 flyaway, and I thought all the organisation would be in place, but it wasn't," he says. "As a result, we didn't have enough people.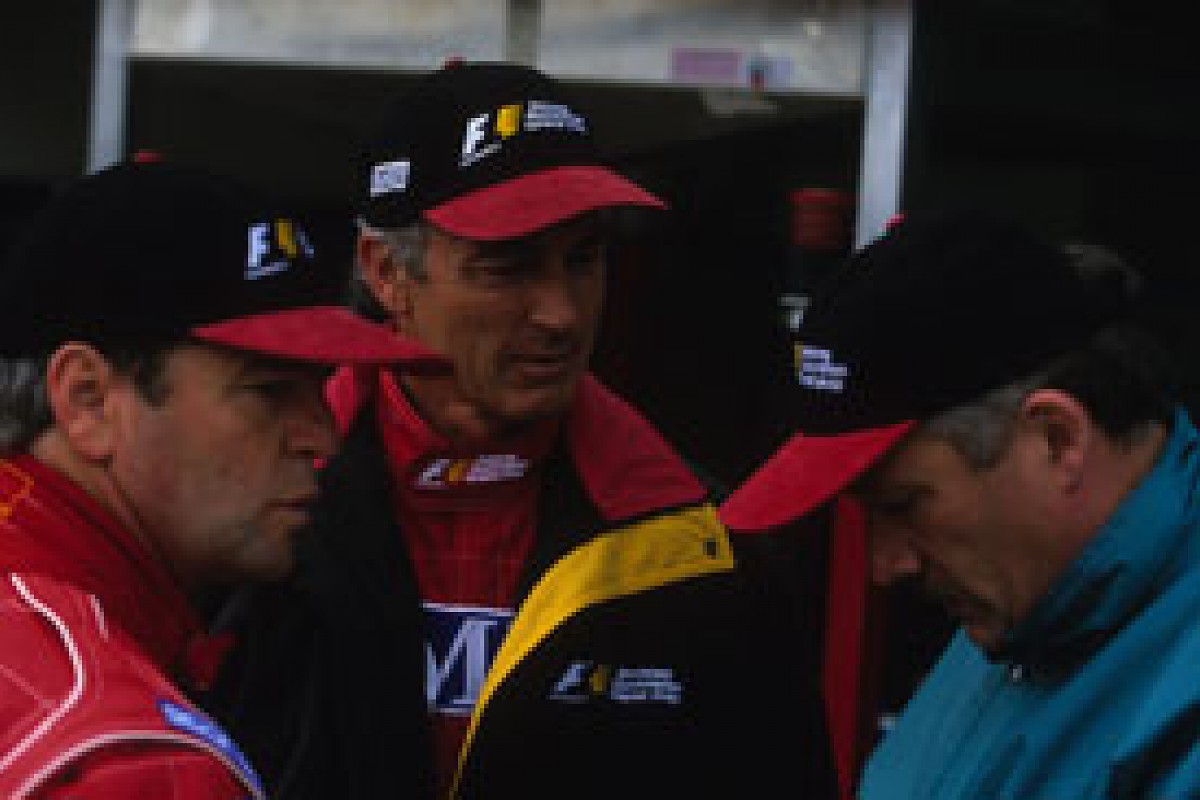 Peter Brock (middle) with Triple Eight chief Ian Harrison © LAT
"We had a lack of understanding of the rules - no prat perches, no signalling boards. It was like, 'Crikey, this is all a bit different'."
But Triple Eight did make use of the on-site TAFE smash-repair facility, something of a Bathurst tradition, after Peter Brock rolled his Vectra - the first time the legend had ever gone upside-down!
Harrison: "They worked an all-nighter, and we rolled it down the pitlane in battleship primer for qualifying to a big round of applause."
Click to read more from AUTOSPORT's Super Touring Special, including where it all went wrong and the top 25 drivers, as voted for by the drivers themselves.