Traditionally, this time of year would have been the start of the run home for the V8 Supercars championship. The two endurance races at Phillip Island and Bathurst are done with, and all that remains are the final four sprint rounds of the season.
But this weekend, for the second year running, there's another spanner teetering unsteadily above the works. The Gold Coast 600 is the race where V8 enduro and sprint races meet a sprint format, but with two drivers in each car. Where it deviates from the 'regular' endurance races is that all of the co-drivers have to be from an international championship.
From a fan's point of view, it's not hard to see the appeal with drivers from disciplines ranging from Formula 1 to GTs, it's as close to a motorsport fantasy team-turned-real as you're ever going to see.
And fans are what the event is about. The Gold Coast street race lives and dies by the support of the Queensland state government, and a central prerequisite for that backing has long been that the event has an international component.
For years this was covered by the presence of Champ Car, which shared the bill with the V8s to produce what was, for several years, one of the most entertaining weekends of motorsport on the planet. (Even if thousands of fans routinely had the time of their lives without ever noticing a race car going past, such was the range of other potential distractions).
The demise of Champ Car left a void that A1GP stepped up to fill, only for that to fall to pieces as well. IndyCar looked into picking up the race and indeed, still has it on its long-term wish list but couldn't make the numbers stack up. So, ever-pragmatic, V8 Supercars decided to solve the problem by going international itself.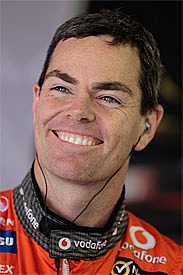 Craig Lowndes leads the series going into the race LAT
Last year, teams were required to run one international driver each. This year, the rules have been changed so that each car is required to have a guest driver alongside its regular occupant.
Where things get tricky is that this is still a full points-paying round of the championship. Drivers in any series could be forgiven for feeling a bit delicate about handing their car over to an outsider with just four rounds remaining, and that's before you take into account how much trouble foreign drivers have traditionally had adapting to the characteristics of a 1355kg, 640bhp, rear-wheel-drive behemoth.
Or the fact that the Surfers Paradise circuit is no less forgiving of mistakes than any other street circuit surrounded by concrete barriers.
Andy Priaulx, who has made occasional cameos in V8s for several years and who will share a Triple 8 Holden with points leader Craig Lowndes, said that he understands the locals' predicament.
"There's definitely a lot of responsibility," says Priaulx. "I feel for the regular guys to be honest. It's a great spectacle and it's great to have all these guys at the event, but I wouldn't like to bring in someone who hasn't driven the car, or who only drives it once a year.
"But fair play to Craig and to V8 Supercars it adds a bit of uncertainty to the whole thing. I like that pressure though, and will try to make something of it.
"What makes it difficult is that the cars are overpowered and under-tyred, which is something that none of us are used to it's normally the other way around. They are such heavy cars, and so quick in a straight line that they don't stop, and when you do eventually get them to stop they don't turn. And when they do eventually turn and you put your foot on the throttle, you can burn through the tyre in one lap."
For their part, the V8 drivers are open to the novelty of the event and the opportunity to showcase their series to their overseas peers, although some admit that it's hard to shake the championship ramifications from the backs of their minds.
Will Davison, who races with factory Ford team FPR, will be paired with F1-turned-GT driver Mika Salo this weekend, and says that the scramble to get a visitor up to speed with so little track time is a tough job, but one that he gets a kick out of.
"I really enjoy the challenge, especially because a lot of them are drivers that you massively look up to and you're there trying to help them it's quite a strange feeling," says Davison.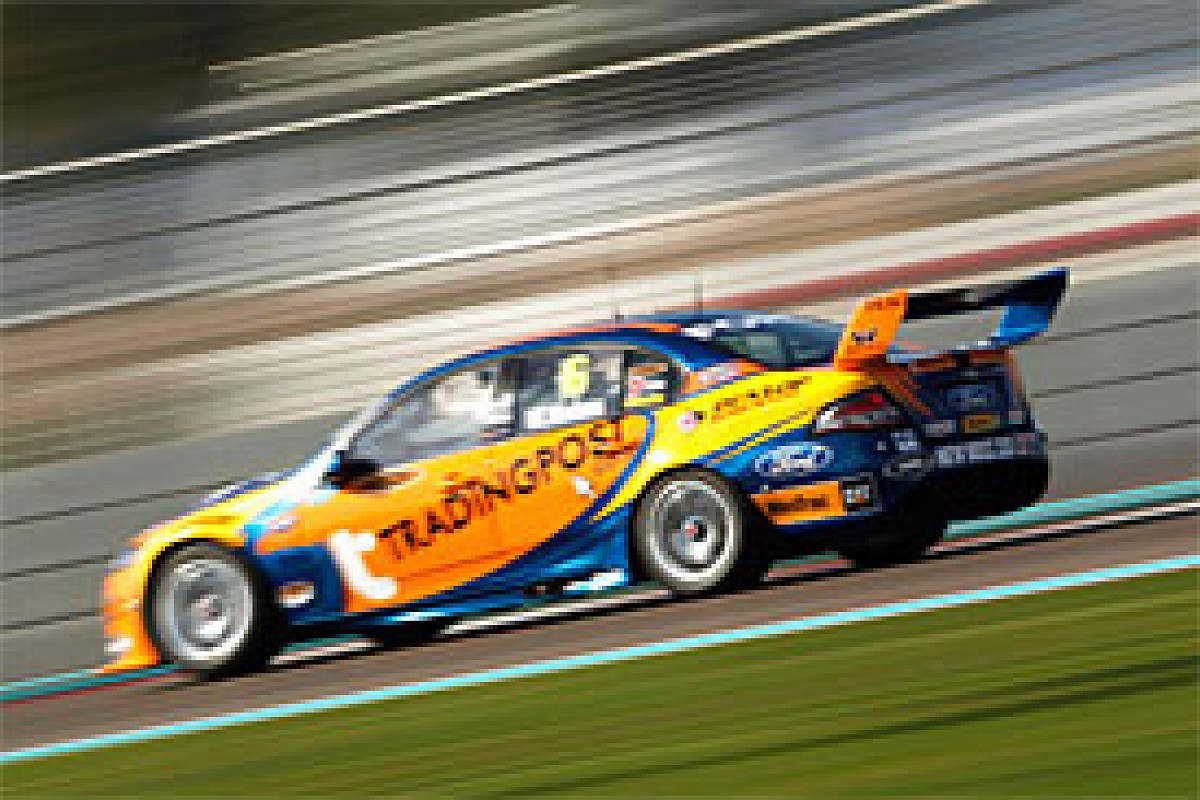 Will Davison will share his car with Mika Salo © LAT
"It shows the level that our championship is reaching, that guys of this calibre want to come out here and race. You feel proud that that's the case, and lucky that we've got this great series. They often know a lot more than you'd expect, because they've done a lot of research, they watch it quite a bit.
"They don't come thinking that it's going to be a walk in the park they all come here fully respectful, and up for the challenge, and really excited about it. And it's really cool to see that."
With the pride, however, comes concern. Davison is currently sixth in the points, but he's one of several drivers just about within striking range of third. A 44-year-old Finn, even a superbly-credentialled one, is not necessarily what he needs at the moment.
"I love having all these people out here and showing them what V8s are all about," he says. "But there is a massive risk in handing so many points over to people that have done no time in the car. It's a big lottery and a bit nerve-wracking for your own championship. But everyone else is in the same situation.
"Mika did the race last year, so he's got an idea of what it's all about. We had dinner last night, I spent a lot of time with him today and it's amazing to hear how professionally he is still attacking it. He's very analytical, he wants to listen and he wants to learn you can see why guys like this got to the top of the sport. It would be easy for him not to care that much, but he really does."
The V8 drivers won't be committing everything to destiny they'll qualify the cars ("they can squeeze just a bit more out of the tyres," says Priaulx), and the evidence from last year is that some of the visitors are up to the task.
Along with Priaulx, who managed a second place in last year's Saturday race, Jacques Villeneuve who will not race this year showed decent speed, silly spin notwithstanding, and Sebastien Bourdais also impressed. So getting a time out of the cars is not impossible it's just very difficult.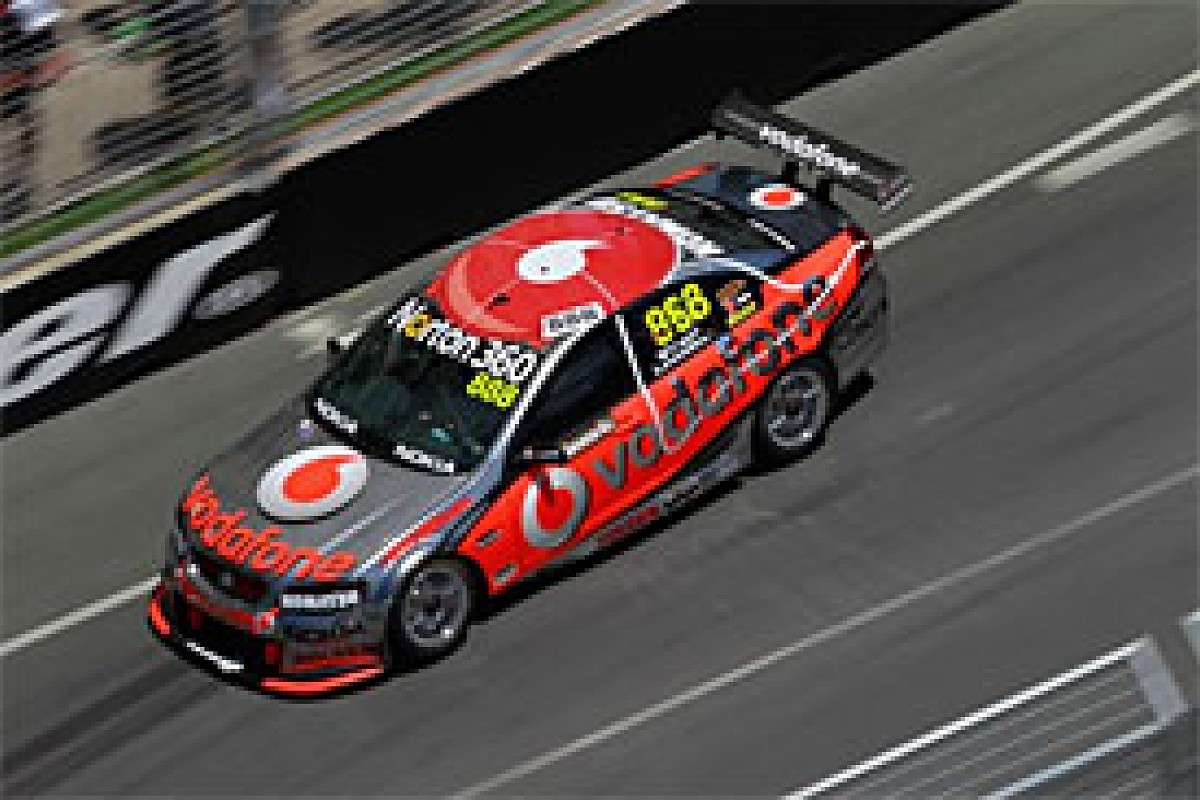 Priaulx finished second last year LAT
"Hopefully we'll return the car in one piece," Priaulx says. "That's not easy at Surfers it's a lot like Macau in that you can easily make a mistake and there's a big price to pay around there. If you just lock a wheel, or brake two or three metres too late, you end up in the barrier."
The obvious question is, why not simply make it a non-points race and let everyone go for it? Ask Davison, and initially all you'll get is a long pause.
"Tough question," he says. "Maybe we could have our own race and then an endurance race with the internationals. That's a good question."
The implication is that the GC600 is what it is, and the questions are best left to someone else. And fair enough. After all, opportunities to see Jamie Whincup going head to head with Tonio Liuzzi and Gil de Ferran don't come along every day, so when they do, maybe it's best to just embrace them first and intellectualise later.
For a full preview of the event and to find out the complete driver line-up for the Gold Coast - read this week's AUTOSPORT magazine.