It's time to meet one of the best drivers you've barely heard of. His obscurity in the UK owes something to a general European blind spot regarding anything on the other side of the world. But don't feel too bad: three or four years ago, most Australians hadn't heard of Jamie Whincup either.
They have now. One of the quirks of V8 Supercar racing is that victory at Bathurst is worth almost as much in PR terms as winning the series and, since 2007, Whincup has covered his bases by doing both repeatedly. He scored back-to-back victories at Mount Panorama with Triple Eight (TeamVodafone) team-mate Craig Lowndes in 2006, '07 and '08, won his first series title in '08, and then successfully defended it last year.
Not bad, given how things started. Having bravely graduated into V8s directly from Formula Ford in 2003, Whincup was dropped after finishing 27th in his rookie season with Garry Rogers Motorsport, spent a year on the sidelines (save for appearances in the enduros with Castrol Perkins), and was then thrown a lifeline by Tasman Motorsport before switching to Triple Eight for 2006. In the four years since, he's finished 10th, second, first and first. Safe to say that he's found a home.
"These cars are so hard to drive, and so unique, that it can take you years to get going," says Whincup. "I've just chipped away. I got in with a good team. It took 12 months to work out how they operated, and since then it's been pretty good."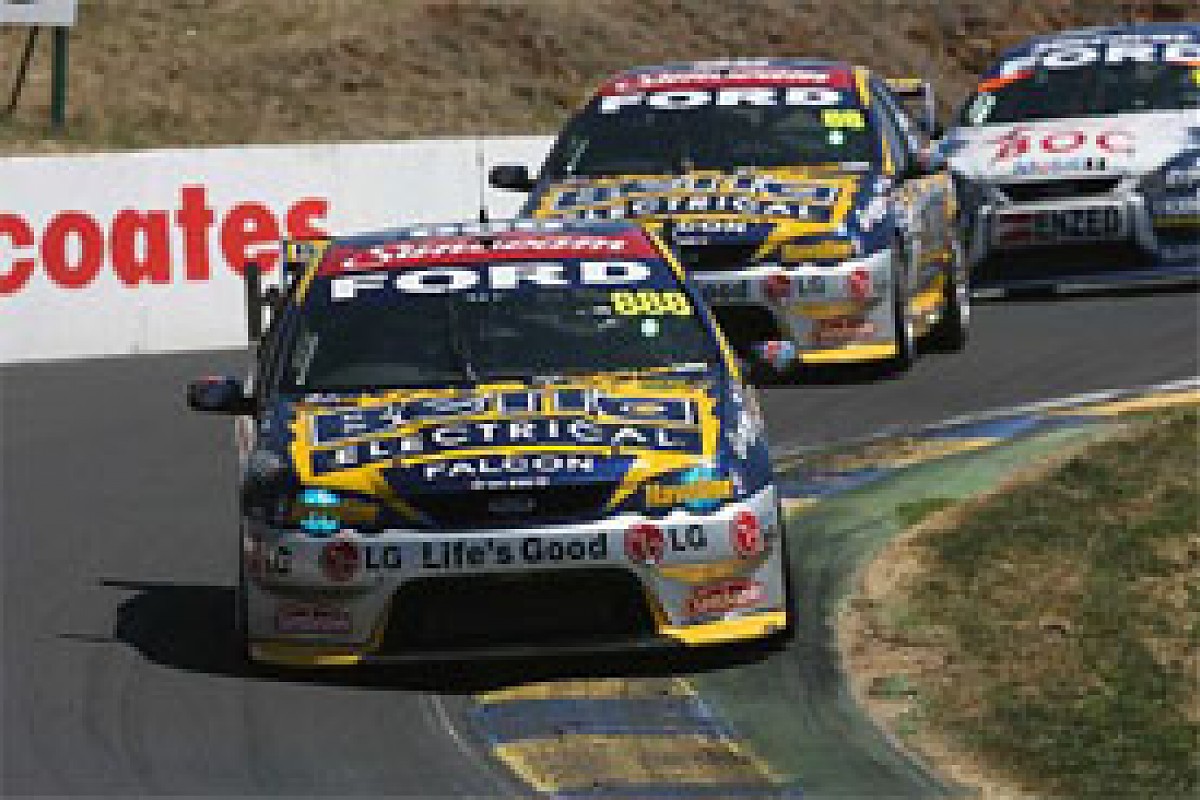 888 Ford of Craig Lowndes and Jamie Whincup at Bathurst in 2006 © LAT
The groundwork that led to the phone call from Triple Eight boss Roland Dane was laid during 2005 with Tasman, when he paired with Jason Richards to finish third at the Sandown 500 and second at Bathurst. Whincup claims it was right place, right time.
"I don't believe in luck, but I'd say I got a lucky break," he says. "I got a few good results with Tasman, which got Roland's attention. He was looking for three things: a young bloke, who could pair up with Lowndsey in the enduros - and was cheap. I fitted the mould."
He still does on two of the counts, although his successes mean that 'cheap' may no longer apply.
"No," Whincup concedes. "That's slightly backfired on him recently..."
His two titles have come in very different ways. In 2008 he was dominant, his victory in the opening round at Adelaide marking the start of a season where he would go on to amass six round wins. His final tally of 3332 points put him 253 - roughly the equivalent of an outright second place - clear of Mark Winterbottom.
But last year was another story. After a strong start, Whincup fell away before rallying to beat a late challenge from Holden factory driver Will Davison, his ex-house mate and Formula Ford rival!
"Our opposition got stronger last year," Whincup agrees. "And I had that big number 1 on the door that everyone wanted to take from me. But also I had a mixed season myself, so I've still got a bit to improve."
It's rare that a driver will confess to a championship hangover, but Whincup says that an unexpected side-effect of winning in 2008 was a struggle to remain motivated.
"Sport is a mental battle," he admits. "I had a bit of a mid-season slump. It'll be my fifth year this year with the same team, and you just have to keep motivating yourself and looking for new challenges. I run on emotion and challenge, and it's just coming up with the right challenges to make sure that you want it more than the next bloke."
The job of finding a new challenge will be done for him this year when Triple Eight switches from Ford to Holden, a move that requires the team to re-engineer its mechanical grip to suit the Commodore's aero package.
But he's less concerned about the public backlash of changing camps. Touring car racing in Australia has historically thrived on the Ford-versus-Holden divide but, according to Whincup, a change is underway.
"Holden versus Ford is still a big part of things," he says. "But we're concentrating on the new crop of fans; the young kids and new people to our sport, and we're finding that they are supporting teams and drivers a lot more."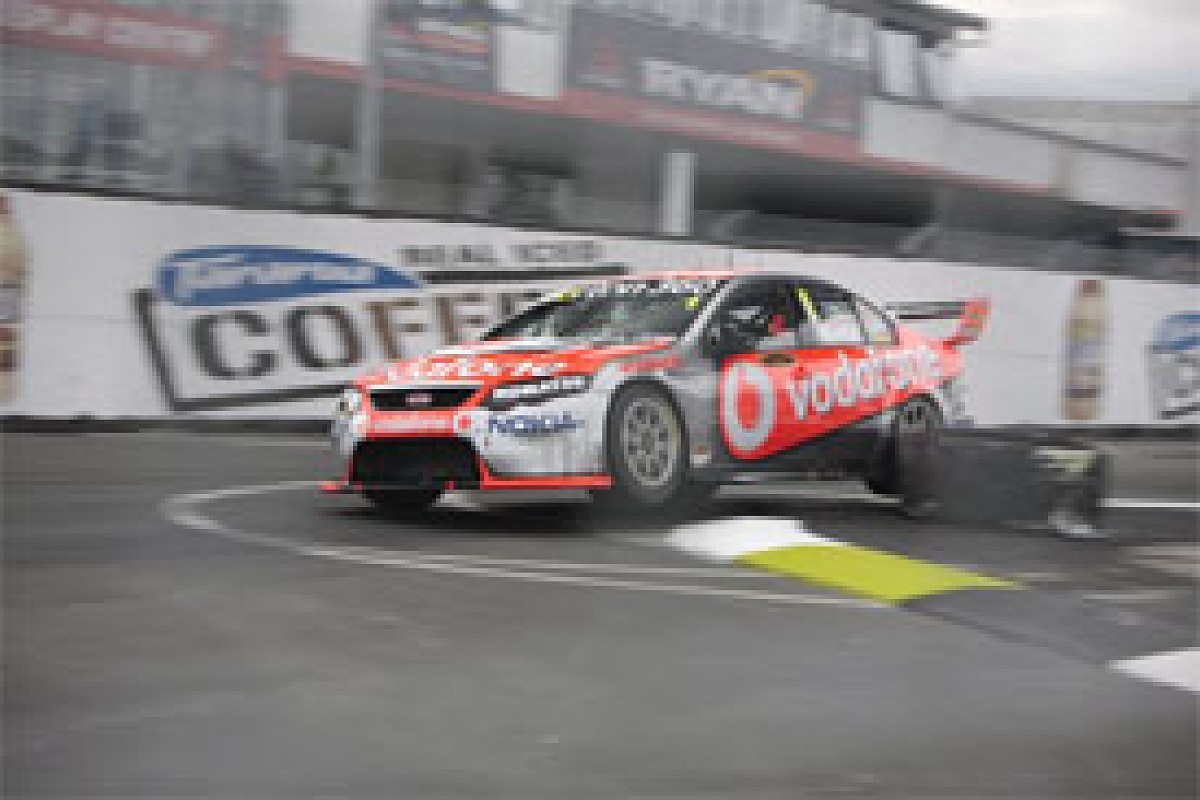 Jamie Whincup, 888 Ford, on the Hamilton street circuit © LAT
If this makes Whincup a star for a new generation, then his focus is on delivering.
"I'm about to turn 27, and I feel I'm just at the start of my peak," he says.
"I'm hoping to maintain my peak for the next four to five years. Like any athlete that's up to me, but a lot of that is mental motivation.
"I'm feeling fresh, and I can't see why I can't be a frontrunner for the next five years."